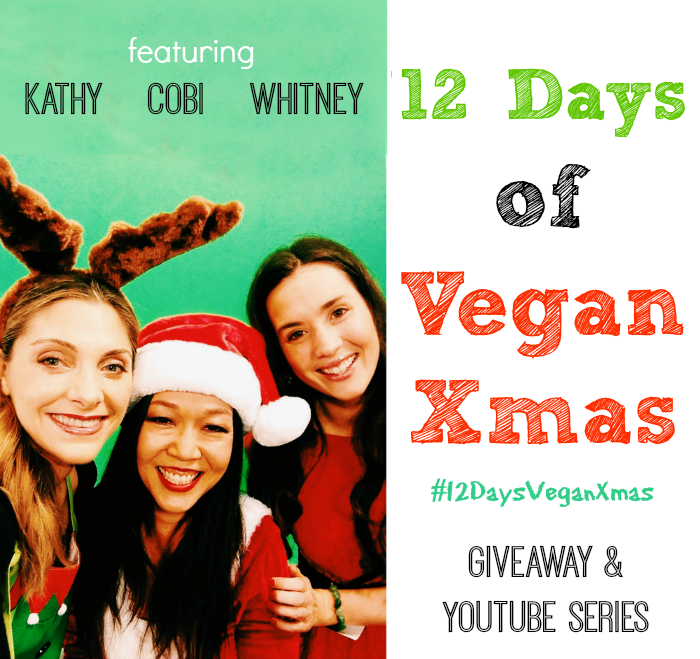 Hi guys! Today I am officially announcing a super amazing project that starts tomorrow! I teamed up with Whitney from EcoVeganGal and Cobi from Veggietorials to film a 12 Days of Vegan Christmas YouTube Series + EPIC Giveaway. Get the details of this massive $2600+ prize featuring some of my favorite brands..
congrats to the winner: Jenny. See the announcement here:
Watch all the videos in the series:

Get the Links:
DAY ONE: shopping online (W)
DAY TWO: cheese platter (C)
DAY THREE: Rice Crispy Snowmen (K)
DAY FOUR
DAY FIVE
DAY SIX
DAY SEVEN
DAY EIGHT
DAY NINE
DAY TEN
DAY ELEVEN
DAY TWELVE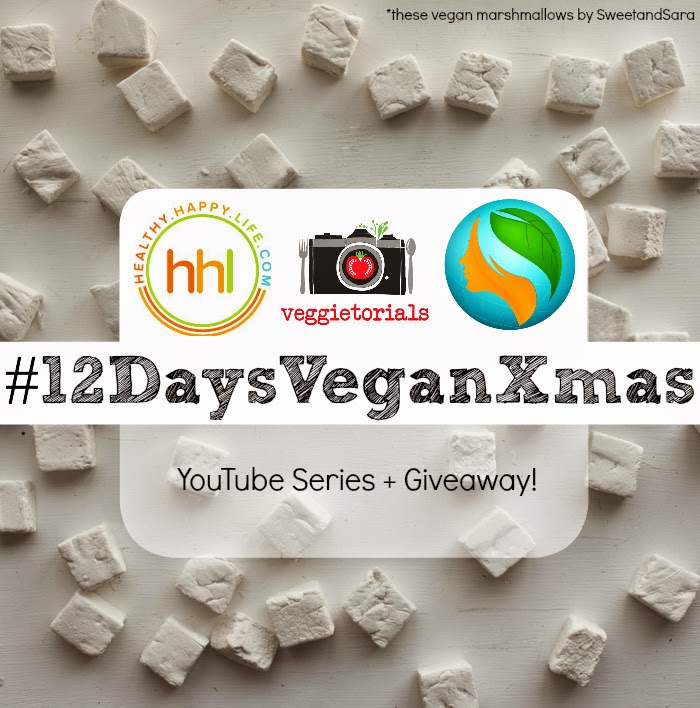 Behind the Scenes Cobi and Whitney..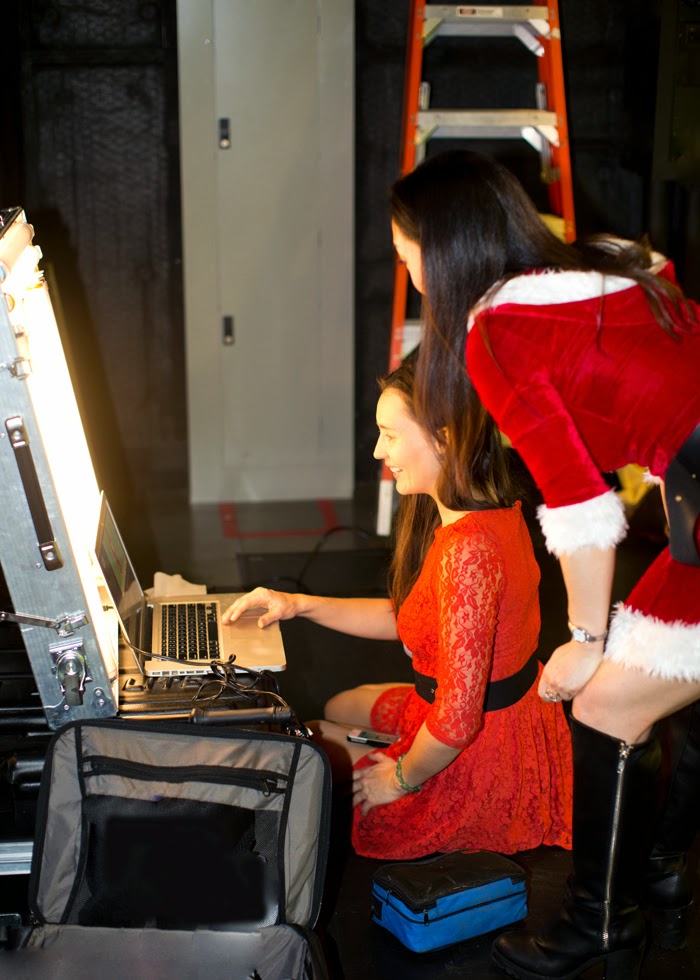 The GIVEAWAY Details: Every day between now and December 24th we'll post a new video to our three YouTube channels and you'll have another chance to enter the giveaway*. You can enter the giveaway each day to earn more points.
Our YouTube Channels:
LittleLostGrape (Me!)
EcoVeganGal
Veggietorials
You may need a bigger kitchen to house all these amazing goodies!..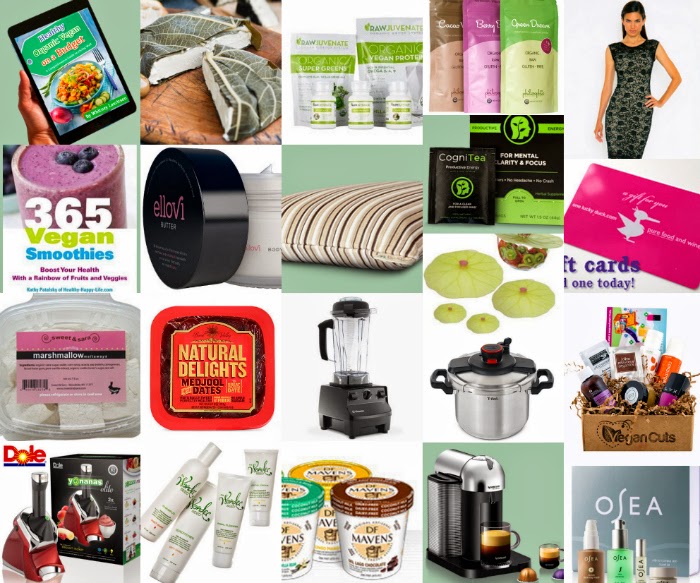 THE PRIZE LIST! (ONE GRAND PRIZE — TOTAL VALUE $2,600+)
1. Vitamix certified reconditioned standard blender
My favorite blender brand has generously donated a Vitamix blender! This is an amazing, life-changing machine. Plus, it is the perfect companion goodie to my book 365 Vegan Smoothies (which you will also receive!)
2. Miyoko's Creamery cheeses: $100 gift certificate
O-M-G this vegan cheese blew me away. I have tasted a lot of vegan cheese in my day and this brand is easily in the top three of best brands ever. I gave a slice to my husband to taste, without any intro at all, just saying "Hey hunny, try some vegan cheese." His reply, "Yum. Hm. Wait. THIS IS AMAZING!" Epic vegan cheese, right here.
3. Vegan Cuts box 6 month Beauty Box subscription
Let it feel like Christmas every month of the year with these amazing goodie boxes filled with vegan products that you will love! Love this company and their brilliant Vegan Cuts boxes.
4. Essentia natural latex pillow
I sleep on an Essentia mattress and looooove it. My chronic back and neck pain has disappeared since we started sleeping on Essentia about a year ago. And owning an Essentia pillow is the perfect way to get a taste of this beautiful, brilliant eco-vegan brand.
5. T-Fal Clipso pressure cooker
Whitney keeps raving about her pressure cooker, so I think I NEED to buy one. I mean, faster, more flavorful veggies, grains, soups and more? Yes, please.
6. OneLuckyDuck.com: $100 worth of snacks and goodies
You guys know I am a HUGE OneLuckyDuck.com fan, so I was thrilled when they generously said yes to donating a prize! You will adore anything and everything you find on this website, curated by the brilliant Sarma of Pure Food & Wine restaurant in NYC fame.
7. Nespresso VertuoLine Machine
I love our Nespresso, and I have been a Nespresso fan and owner for over seven years now. The flavor of the espresso and coffee is THE BEST. Hands down. So I am so thrilled that Nespresso is donating such an amazing machine to this giveaway!
8. CogniTea 20-pack
Whitney raves about this brilliant tea and brand, so I am anxious to try it!
9. Philosophie: $100 worth of superfood powders
Thank you Sophie for your delicious superfood powders and for being part of our giveaway! Sophie, owner and founder of this brand is an inspiration and I am such a huge fan of her products. I use her superfoods in my smoothies every chance I get.
10. Claire Farwell: Ireland dress
Wow this woman is amazing! And her vegan fashion designs are gorgeous. This dress is date-night approved! It is so comfortable and fun to wear too. Check out her website to browse all her beautiful designer fashions!
11. Sweet & Sara vegan marshmallows: $50 gift code to their online store
The best vegan marshmallows on the planet. You have my word on that! Plus, we love love love Sara and her family.
12. Dole Bananas and Dole Salads Greens package: Yonanas Machine, tote bag, yoga mat, headphones, tumbler + bento box
I love my friends at Dole and so I love when they generously donate healthy, happy life goodies! So much fun stuff in this gift pack, including that awesome Yonanas machine!
13. DF Mavens ice cream 4-pack
Vegan ice cream worth swooning over!
14. Raw Green Organics: 2 kits
These will come in handy come January 1st when you want to step up your nutrition game for the new year!
15. Zabada Kitchen Handy
OK, this is a really cool cleaning product that Whitney raves about. Antibacterial and eco-friendly to help you use less paper towels during clean up time. Love it.
16. Natural Delights Dates package: 6 packs Medjool Dates, tote bag, water bottle, apron
These dates are amazing! I use them in smoothies, raw desserts, salads and more. You will have so much fun experimenting in the kitchen with these delicious dates!
17. OSEA beauty starter set
This vegan beauty set is one of my favorite brands. Beauty from the sea! Based in Malibu, California and a fave of celebs.
18. The Wonder Seed: entire line of their skin care products
Another amazing vegan skin care line that is natural and wonderful. I sampled some and was impressed! Silky soft skin-maker!
19. Charles Viancin silicone lids
Cool product for your kitchen. Leftovers never looked better.
20. Ellovi body butter
More silky skin coming your way. Vegan and luscious!
21. "365 Vegan Smoothies" cookbook
My smoothie book, yes I kinda love it.
22. "Healthy, Organic Vegan on a Budget" ebook
Whitney's amazing ebook that will help you eat healthier, spend less at the grocery store, save time and feel empowered!
More details about each brand and the prizes will be revealed in our VIDEOS!
The winner will receive ALL of the above! And the total value is worth mentioning again: around $2,700!! Each product will be delivered separately. This is the Christmas season that keeps on giving!
Giveaway Details:
* Entrants must live in the United States to qualify.
* Watch all 12 videos (they'll be on our YouTube channels, plus linked on social media and our websites)
* Hint: listen for the sleigh-bell sound effect in the videos!
* Return to HealthyHappyLife.com for complete links to all the videos
* Spread the word (since it's a point-based system this will strengthen your chance of winning!)
* The winner will be chosen on Christmas Day, December 25th
Enter via the Rafflecopter widget below: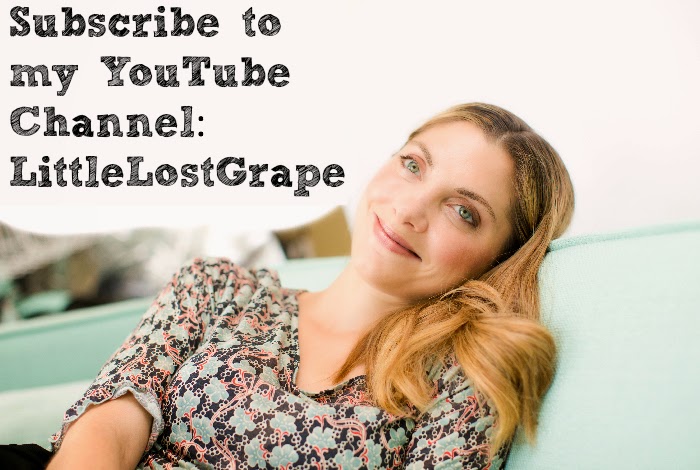 Quickie news! I will be doing a LIVE Q&A with Whitney this Saturday! Details here. Event will go live here.