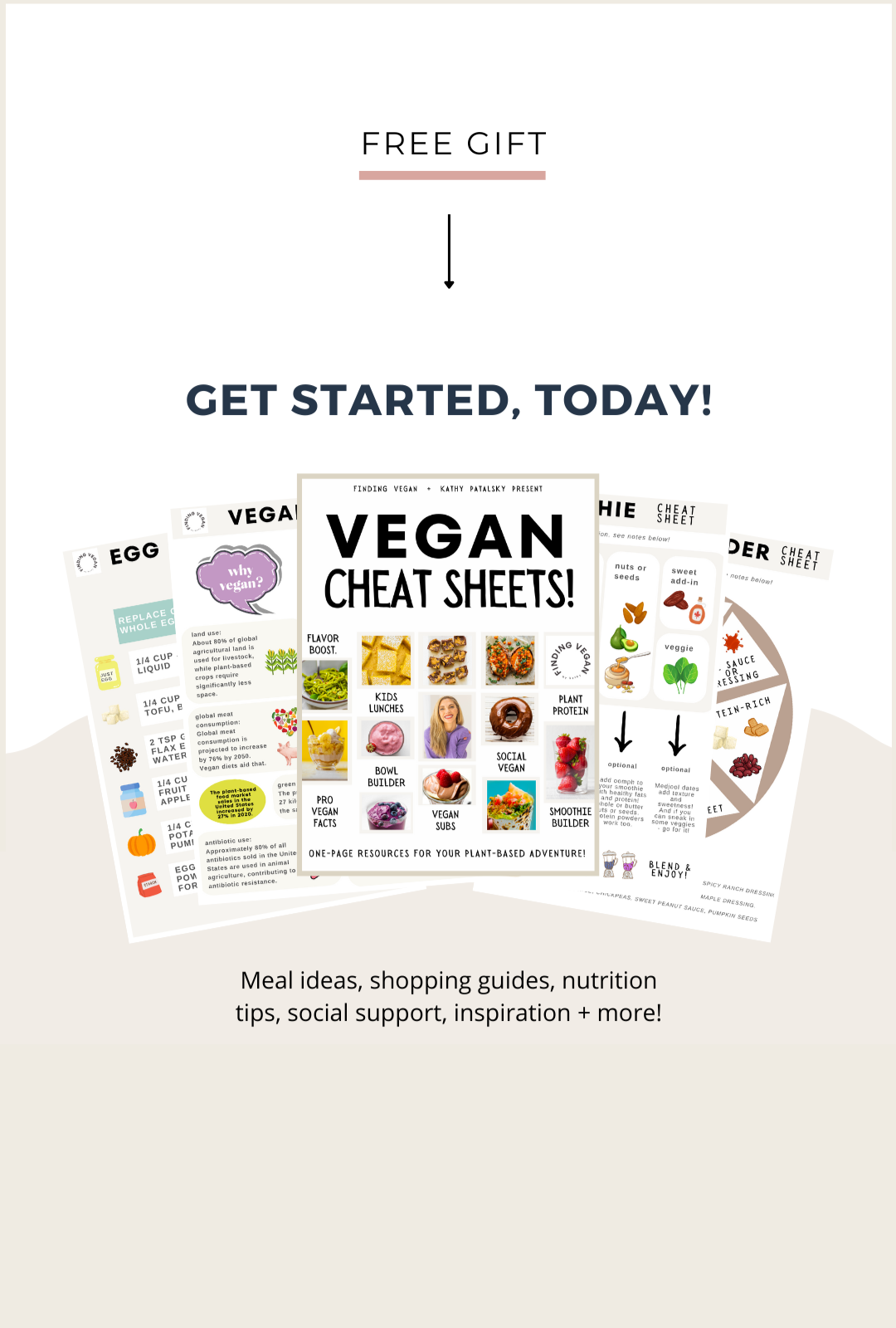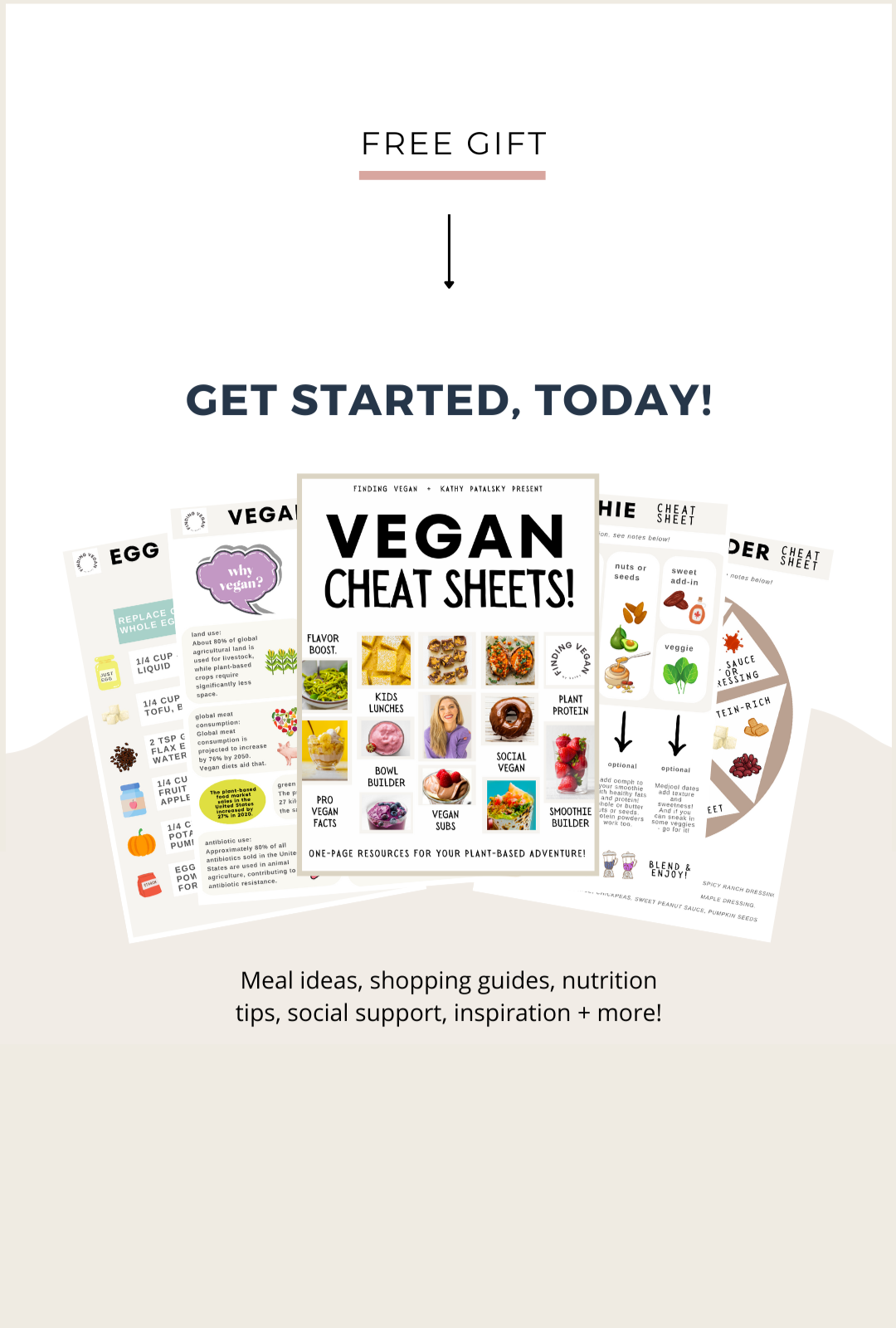 Today I am sharing a really awesome free gift for all my veg-curious readers – my Vegan Cheat Sheets Bundle. Snag it here and download in seconds. I hope these resources give you some support and inspiration.
Back to Work Update
Hey guys! Well, you may have read my "back to work" post from a few months ago and I am happy to say I have been very dedicated to grinding away. I am working on a big project that will be announced later this fall. But for now, I wanted to check in and give you guys a little gift for your plant-based journey. I created these really colorful, fun and easy-to-read vegan cheat sheets. And you can snag them for free just for connecting with me via my email list. And FYI, I rarely send out emails, so it's really just a way for you and I to stay in touch without social media and blogs etc. True BFF connection here.
Vegan Cheat Sheets Content
So here is what is in the vegan cheat sheets bundle. It is a PDF with a hello from me, and about 14 cheat sheets. One-page, colorful printables that contain advice and support in several areas of veganism. Those vegan topics include:
flavor boost recipes
meal ideas
social support
why vegan?
protein-rich vegan foods
vegan substitutions list
vegan grocery shopping master list
egg subs
lifestyle subs
smoothie builder
bowl builder
and more!!!
I love these cheat sheets so much. They are super easy to glance at and gain some valuable info or inspiration for adding plant-based goodness to your day.
Finding Vegan 2.0
So I will probably do a more in depth post about this transition later, but for now I wanted to let you know that Finding Vegan – the beloved community and resource for all things vegan is getting a revamp for 2024 and I am so excited about it.
I will still be including my amazing community of bloggers and sharing their recipes as much as possible, but I really wanted to take more personal ownership over this brand I created and give it a VOICE — rather than just becoming another aggregate of other people's content. Ya know?
So yeah, I am really excited about the resources I am working on for this brand and again, get on the list to be on the inside loop of any announcements!
Vegan Resources
And as always, anytime you need advice or support on your plant-based / vegan journey, reach out! I have been super active on the FV social media accounts recently and would absolutely love to see your face there in the comments or my DMs.
If you aren't already, follow along here:
And I do want to note that my personal @kathypatalsky Instagram page has kinda evolved into sharing my life with you guys. Not just food and recipes, but a behind-the-scenes look at my work life, family life and things that move and get to me. If you purely want recipes and vegan-centered content, definitely follow the FV social media accounts where I will be focusing on food content these days. And of course – as always – I will continue to share recipes here on the blog when I find time. I'm just so focused on this big project right now – and being a mama too!
Ok, that's all for now, thanks for being here everyone! xoxo ~ K