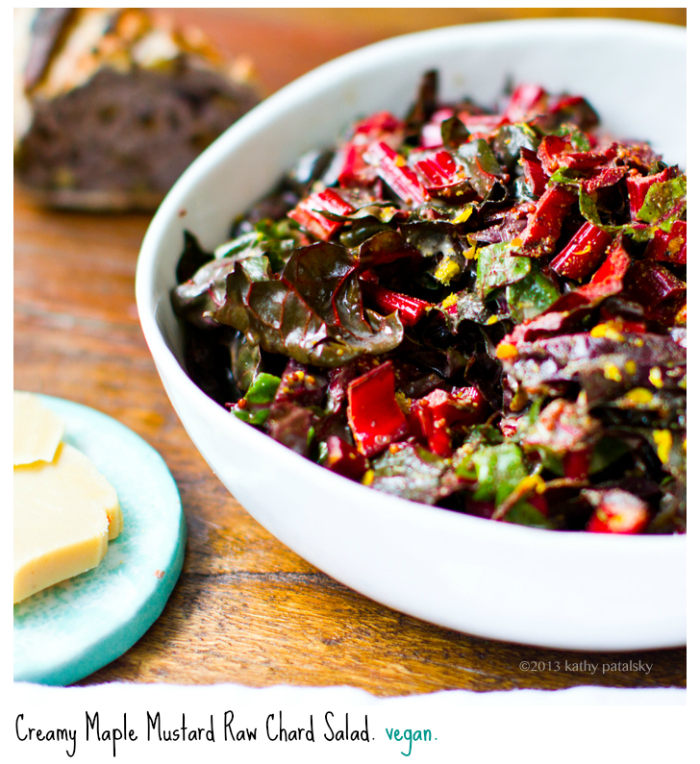 It is often those super simple afterthought dishes that wow me most at meal time.
I whipped up this Creamy Mustard Maple Dressed Raw Chard Salad around lunch time last week. Then I let it marinate and chill in the fridge for a few hours and by dinner time it was cool, flavorful and the perfect green accompaniment to dinner.
This creamy vegan dressing is made using maple, apple cider vinegar, spices, some creamy vegan mayo and coarse/whole grain mustard (..which I honestly do not normally prefer, but in this dressing it WORKS). This salad, with its sweet-and-spicy-mustard undertones really reminded me of a sunny spring day. I wish I had some edible flowers to garnish this perfectly simple salad dish with!
For best results, take your time finding the perfect fluffy, ruffled bunch of organic rainbow or red chard for this recipe! I found my bunch at the farmer's market…
the most important ingredient..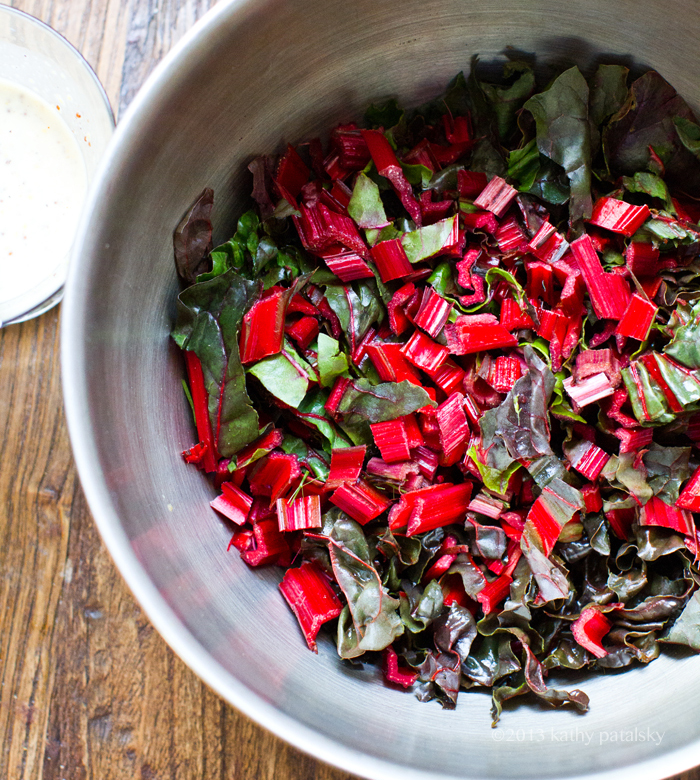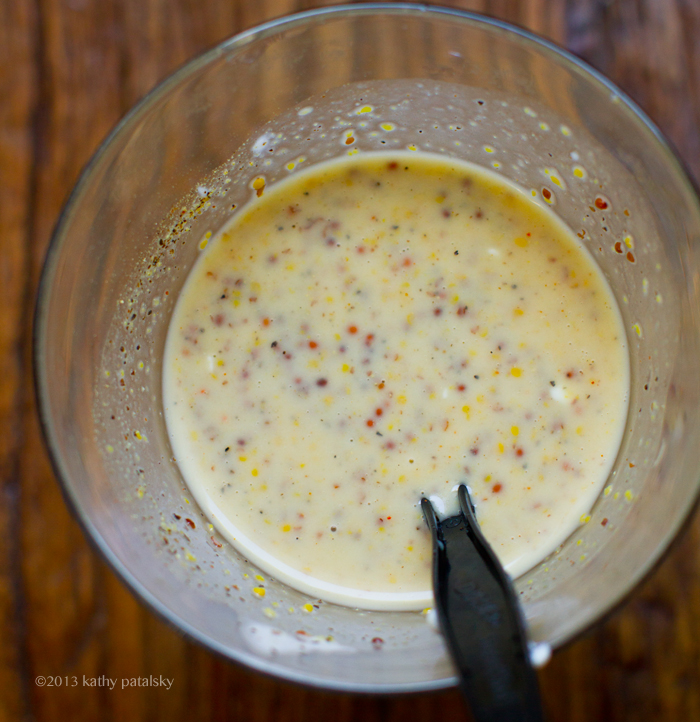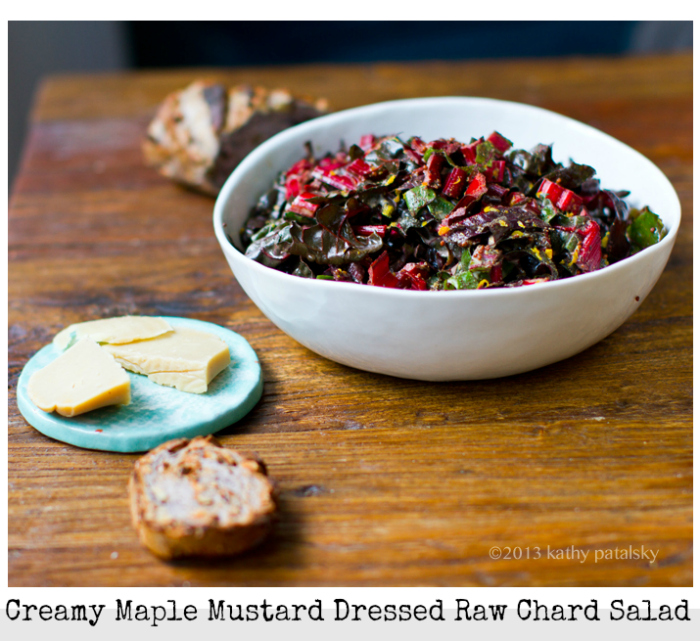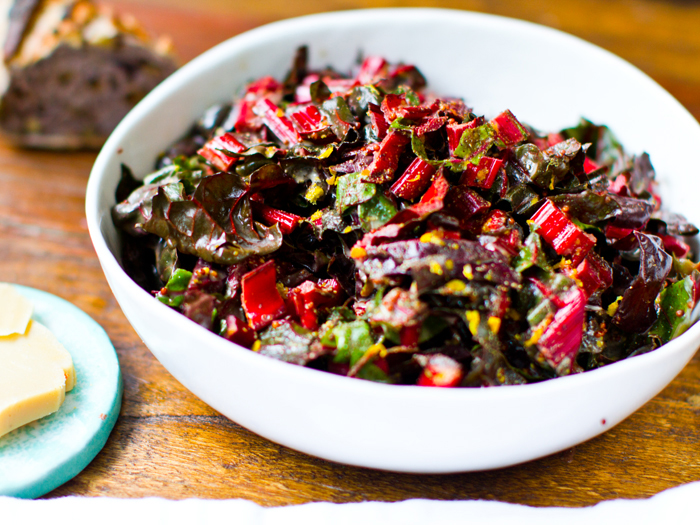 Serve with toasty bread and (vegan) cheese…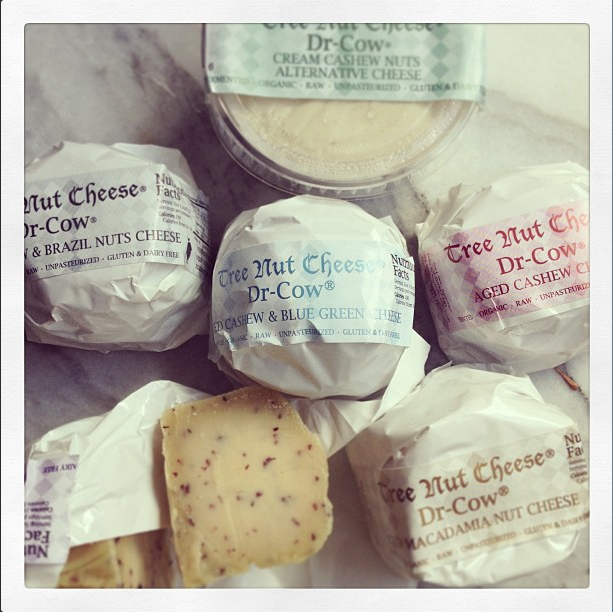 ..raw DrCow tree nut cheese (I know, I know this is hard to find and crazy expensive – but they ship nationwide!)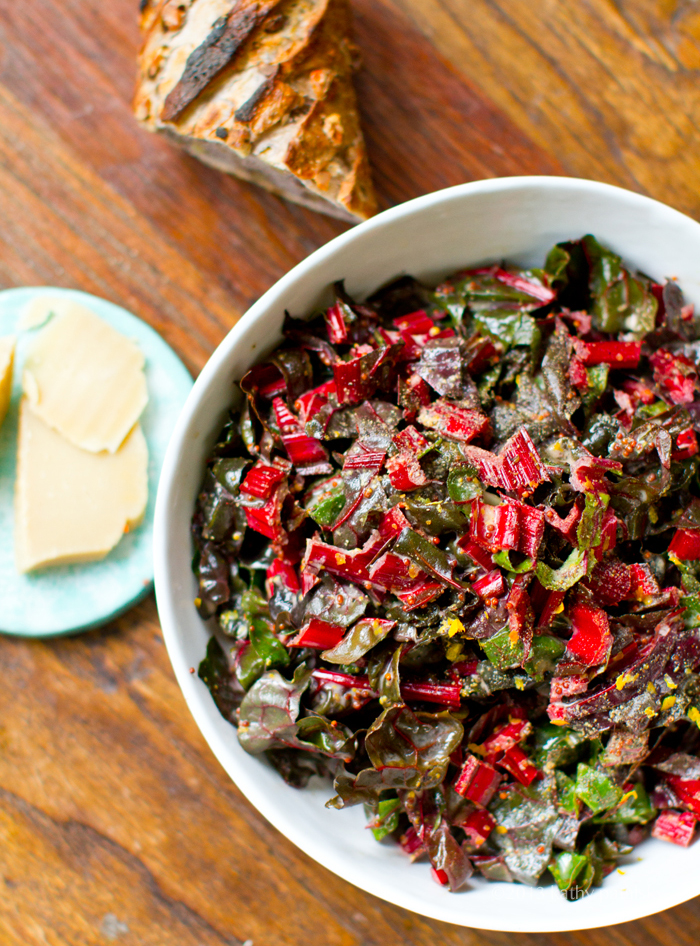 You guys know my ever-growing love of raw chard salads. If you have ANY DOUBT that you would love this. Just try it. Chard has a super sweet flavor for a green and even my "once-salad-phobic" husband agrees that RAW chard salads are AMAZING! He gobbled this salad up in about three bites. No joke.
More raw chard salad..
* Raw Chard Salad – with tofu triangles and quesadillas
* Raw Chard Salad aka my "Christmas Tree Salad"
* This salad is made with a mix of kale and chard, but either way – it is FANTASTIC
Thank you for all the 365 Vegan Smoothie love! I was THRILLED to be mentioned on Veg News's list of 15 Most Anticipated Cookbooks of 2013! Get all my book updates by liking my smoothie book page on Facebook.
I also just updated my "About Kathy" page to include my 5 recipe posts that best describe me. (And yes, a raw chard salad is one of them!) check them out!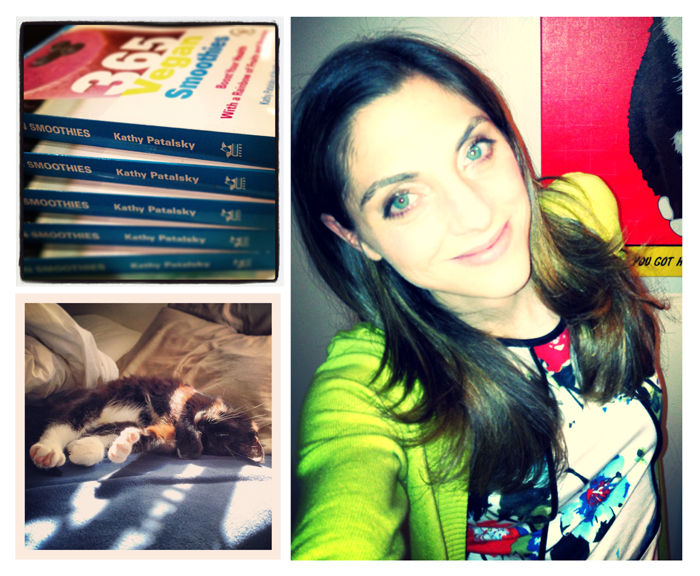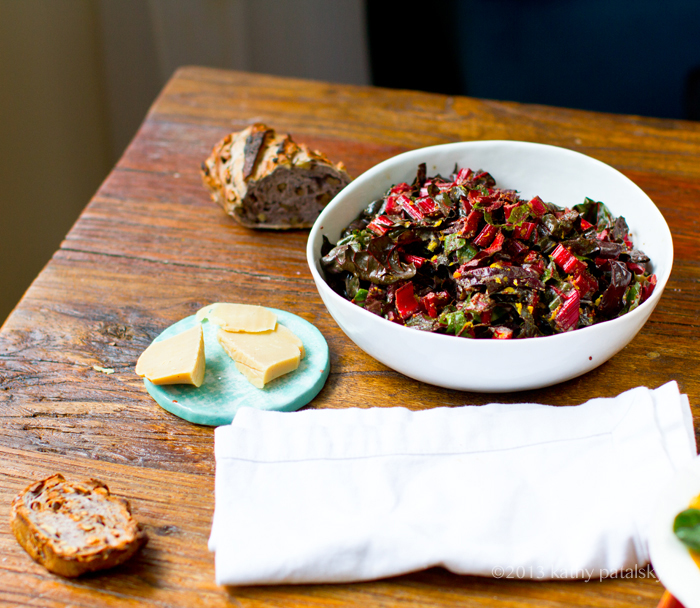 Creamy Maple Mustard Dressed Raw Chard Salad
vegan, serves 2-3
1 beautiful bunch of organic Swiss chard (any color will work!)
Creamy Maple Mustard Dressing:
2 teaspoon whole/coarse grain mustard
2 teaspoon vegan mayo, aka Vegenaise
1 teaspoon grade B maple syrup
1 teaspoon apple cider vinegar (you can substitute this with lemon juice if necessary)
⅛ teaspoon (or just a few pinches) or fresh orange or lemon zest
pinch of salt (to taste)
pinch of fine black pepper
pinch of cayenne powder
optional: squeeze of lemon juice
additional spices you may want to try: garlic powder, coriander, turmeric, onion powder, nutritional yeast – dried or freshly chopped jalapeno, garlic or parsley.
dressing notes:
* If your chard is an extra large bunch, or you just like more dressing, double my recipe.
* choose a spicy whole grain mustard if possible, otherwise you can add in a ½ teaspoon spicy Dijon mustard in addition – or a few extra dashes of cayenne. The spicy kick is a nice compliment to the sweetness of the maple
salad garnish: fresh lemon or orange citrus zest
Directions:
1. Rinse your chard in cold water – each leaf should be well rinsed to remove any sandy residue. Chop off any brownish ends on the stem. Pat leaves dry with a paper towel of you can use a salad spinner to help dry once they are chopped.
2. Thinly slice the chard into ribbons. Add to a large mxing bowl. You can rinse one more time in cold water if desired.
3. Whisk together your dressing in a small cup. Pour over top greens and toss well.
4. Pour into serving bowl and cover. Place in the fridge to chill for at least one hour before serving. Greens should be eaten within 8 hours of preparing. Serve chilled. Add fresh lemon or orange zest over top to serve.