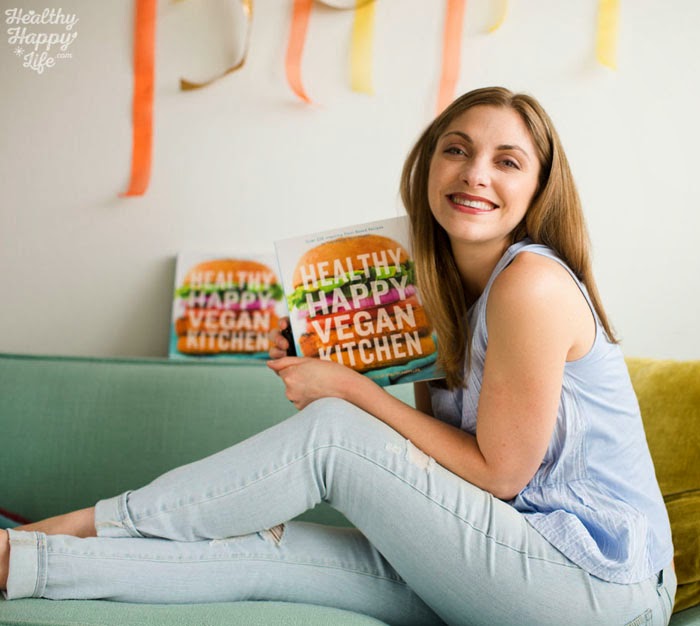 We made it! The day is finally here. April 28th has arrived. Well almost, since I am publishing this a day ahead of time. But that means that right now the bookstore elves are unpacking my book from those large caramel-colored boxes and preparing to stock those freshly printed babies in the "cooking" section of a bookstore near you. For me, today, the night before book launch feels like Christmas Eve. Except this time, I get to be Santa Claus and bring my one shiny new toy to YOU guys.
To celebrate the arrival of Healthy Happy Vegan Kitchen I have a few things to share!
– Two cookbook trailers, and one that is quite "magical" and maybe a bit "enchanted."
– Some new photos of me and my new BFF book.
– TWO cool virtual parties on the 28th that YOU can attend!
So pour yourself a smoothie, frost some cupcakes, whip up some avocado toast, warm up a matcha latte or pop some cookies in the oven because I want to celebrate this day with YOU guys, the amazing people who have truly made this possible for me….

It's heeerrreeeeeeee…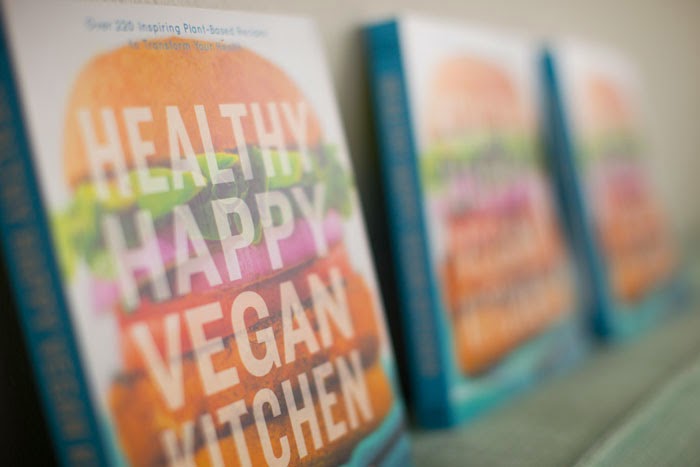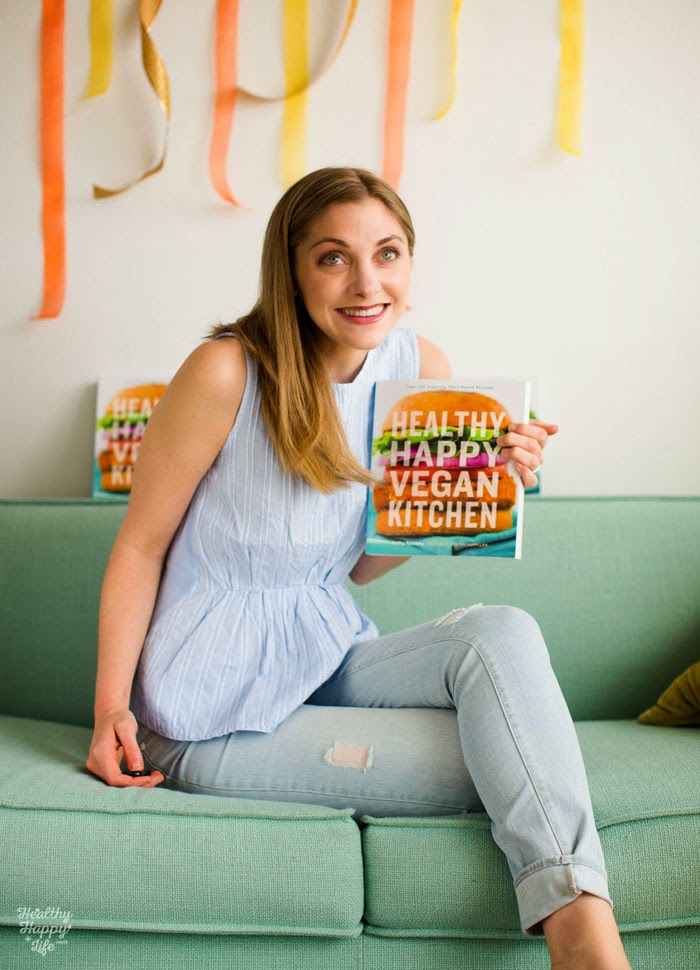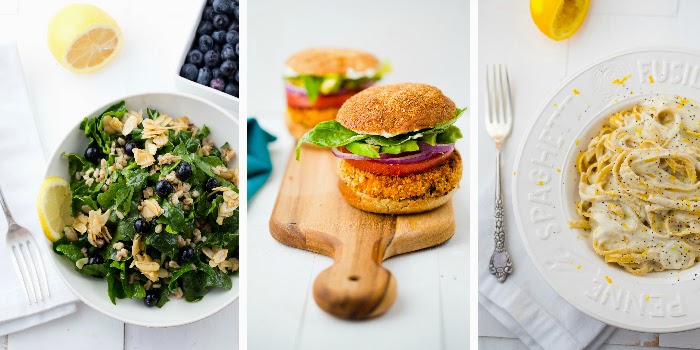 April 28th you can officially walk into a bookstore and have a little adventure searching for my cookbook, treasure map not needed, just ask a friendly bookstore clerk for some white glove service. Those bookstore folks are always super nice and friendly. And once you have the book do a little happy dance for me. No, seriously. Please? That will make me so happy thinking of all the bookstore breakdowns/bust-a-moves happening out there.
Amazon
Barnes & Noble
IndieBound
* check out what food-savvy folks are saying!
ps. Still not sold? Well then. Check out 10 Amazing Things in Healthy Happy Vegan Kitchen
Grab your copy and lets dance. And cook. Same thing sometimes.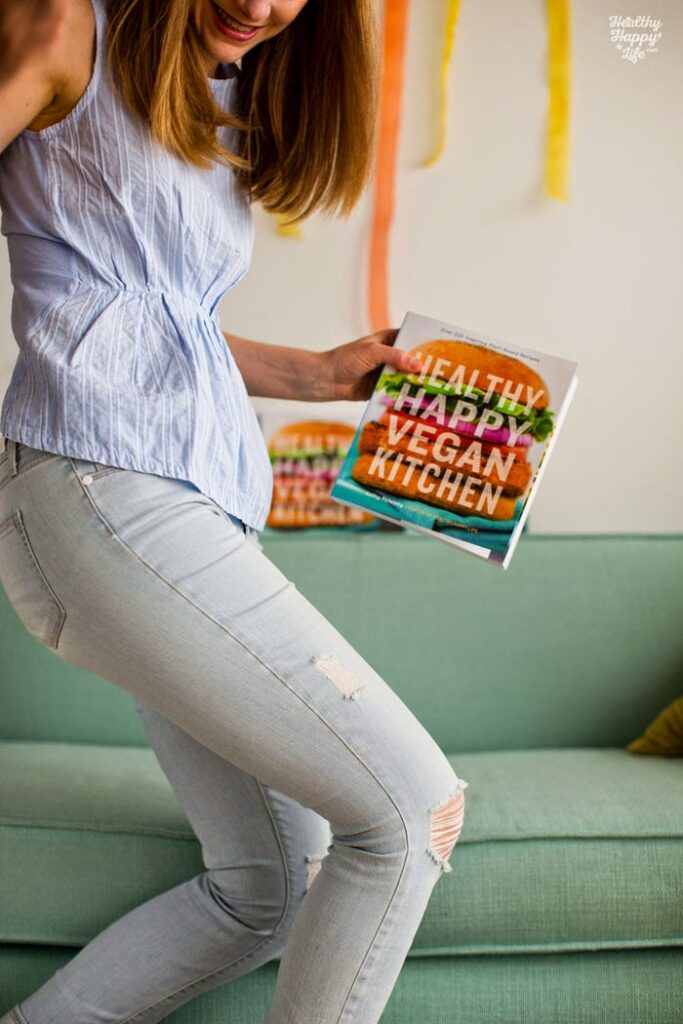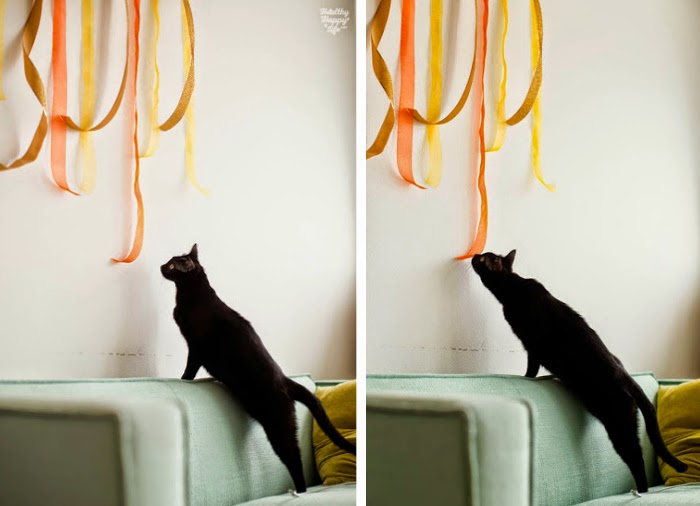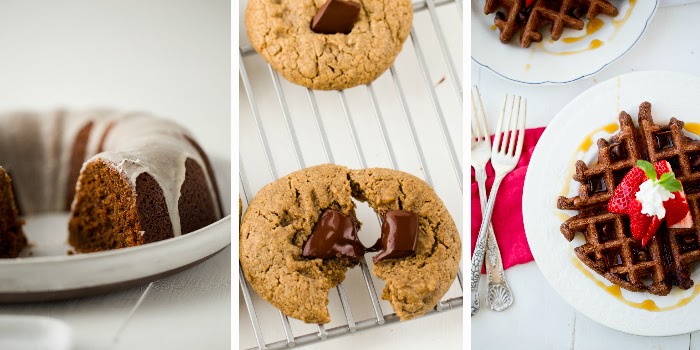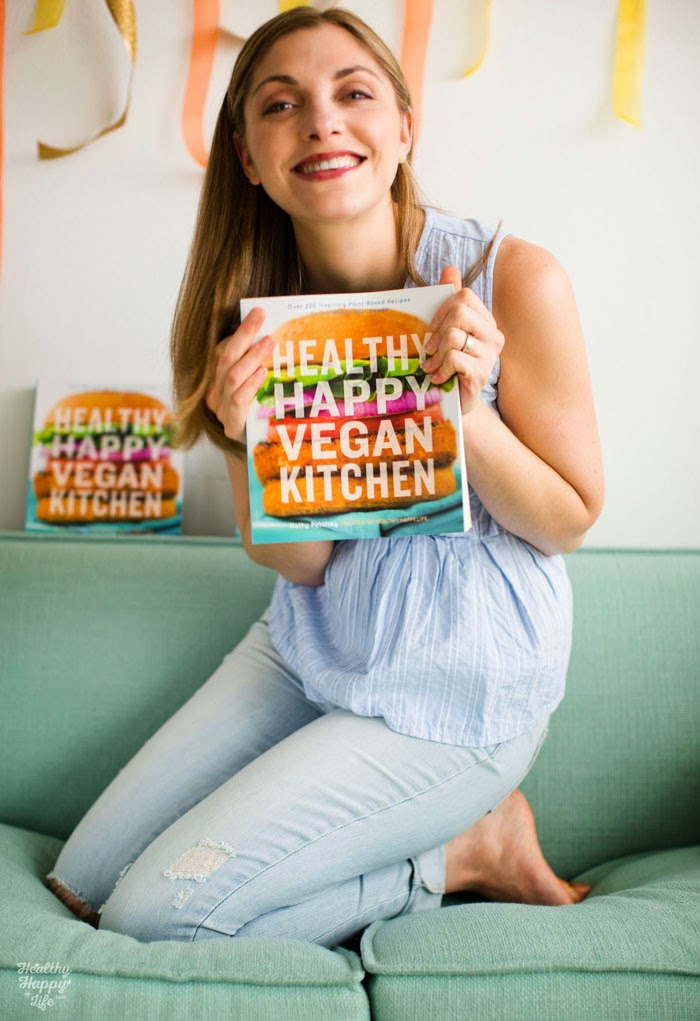 1. Cookbook Trailers. Check these bad boys out… 🙂
This just might be the finest vegan cookbook of 2015—gorgeous food photos plus superior design & production quality. http://t.co/RM7y7zvMVO— Vegan (@vegan) September 14, 2015
2. PARTIES! Two virtual parties tomorrow. I really hope you can join in!
Periscope Party – 1pm pst / 4pm est (10-15min Live feed – bring your questions for me!)
(To join, follow me – lunchboxbunch – on the Periscope iPhone App)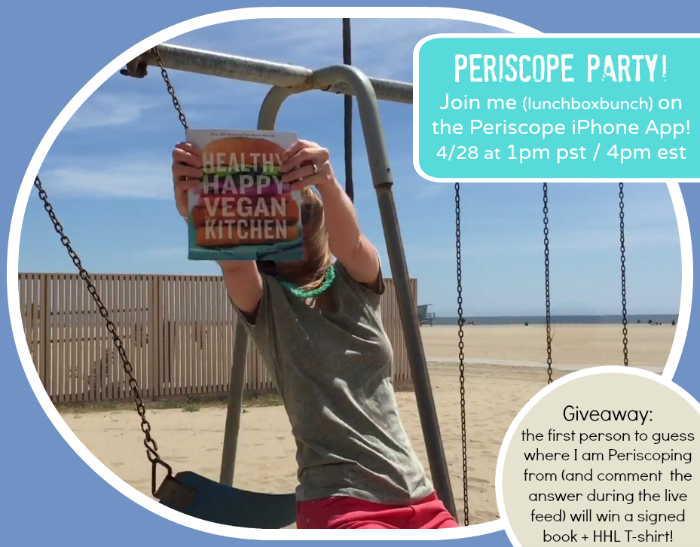 Dole Facebook Chat – 5-6pm pst / 8-9pm est (Go to the Dole Facebook page to participate!)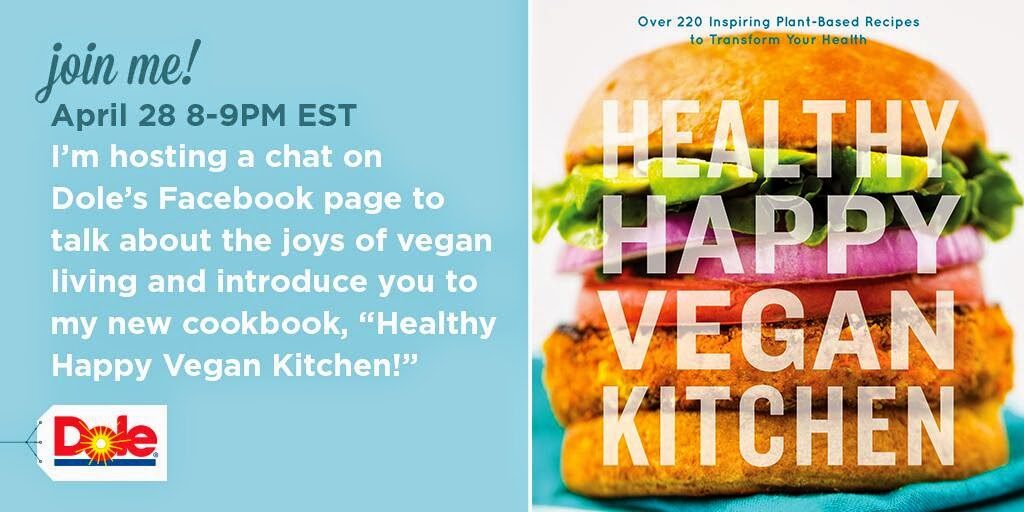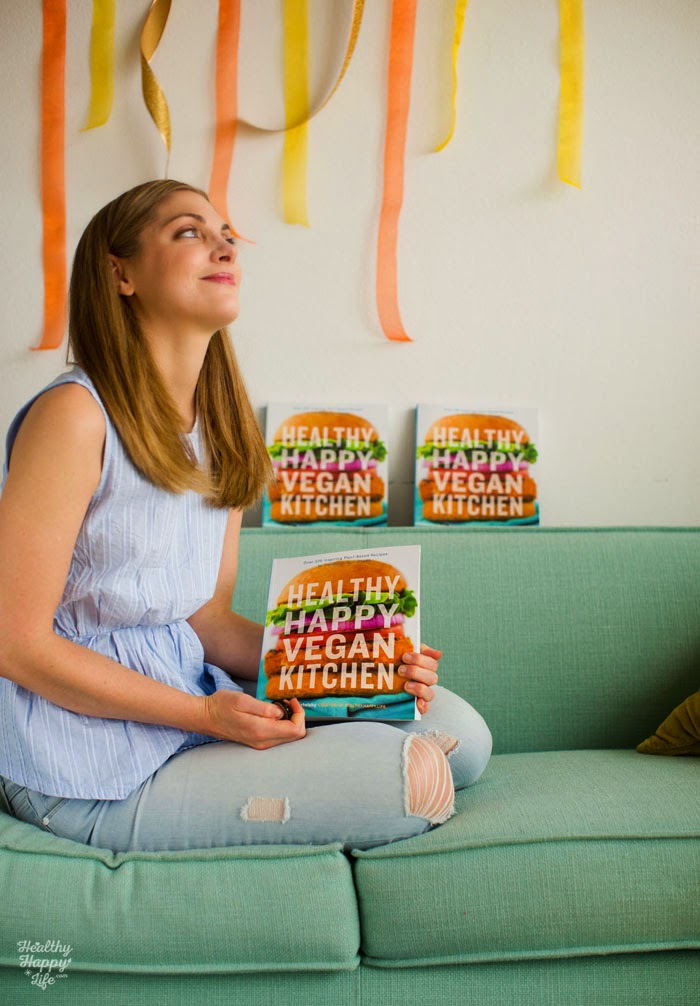 3. Online Book Reviews!
To those of you who have the book in your hands tomorrow, I would GREATLY appreciate a review on Amazon, BN, IndieBound and more! I will be reading them and really love hearing what you guys have to say. Thank you in advance for taking the time to post something.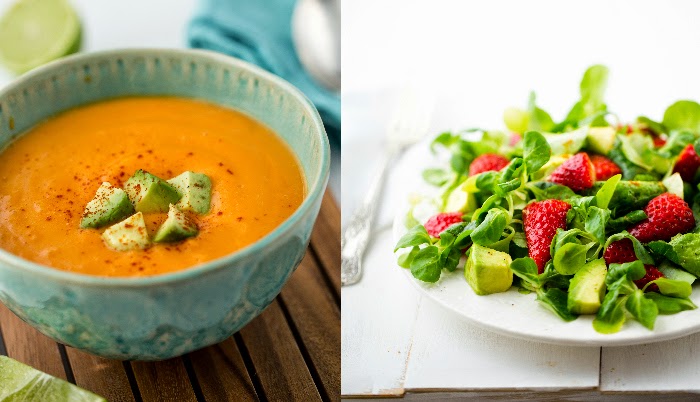 4. Some Pics of Me and My New Book…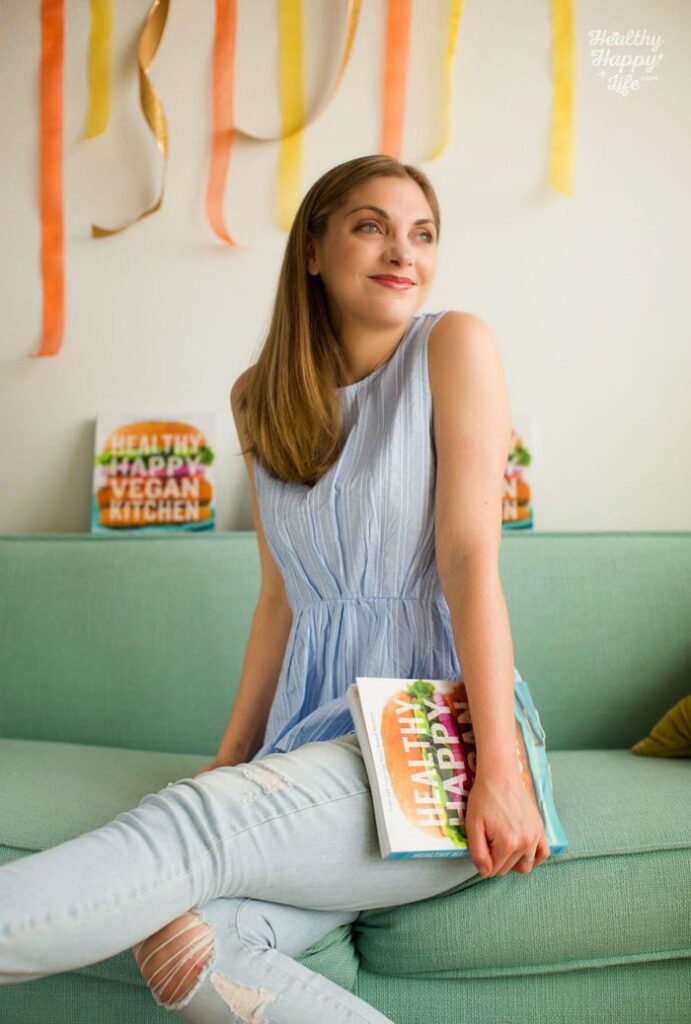 Couch jumping, (a la Tom Cruise, circa 2005)

We make a cute couple, yes?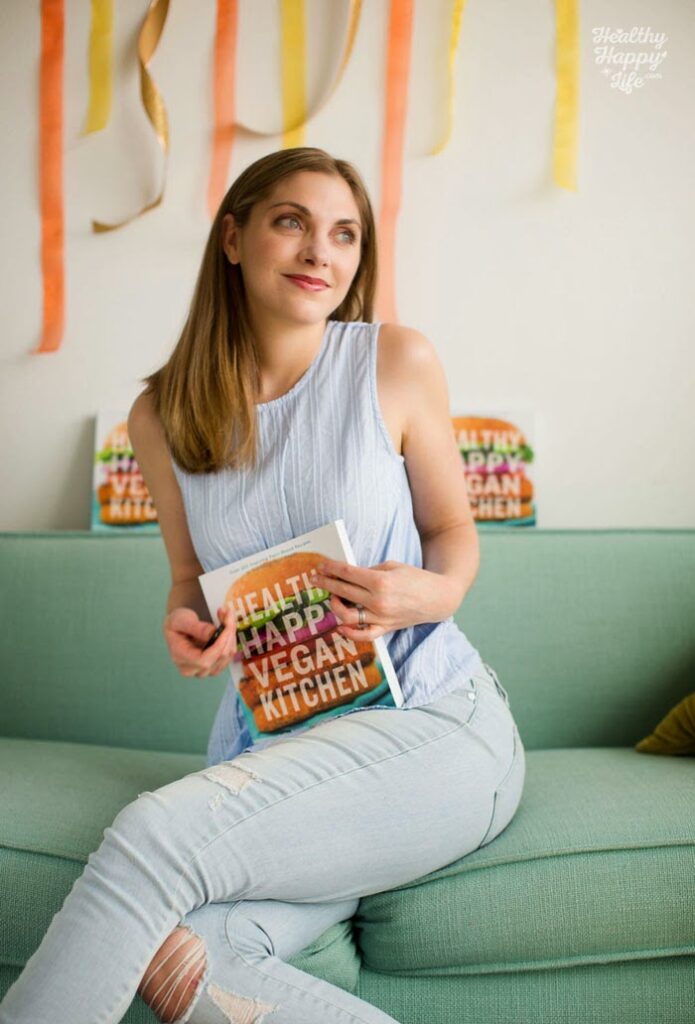 T h a n k Y o u. xoxoxoxo ~ Kathy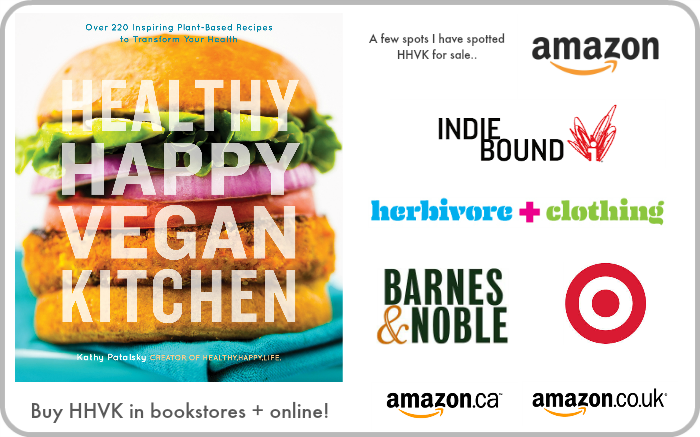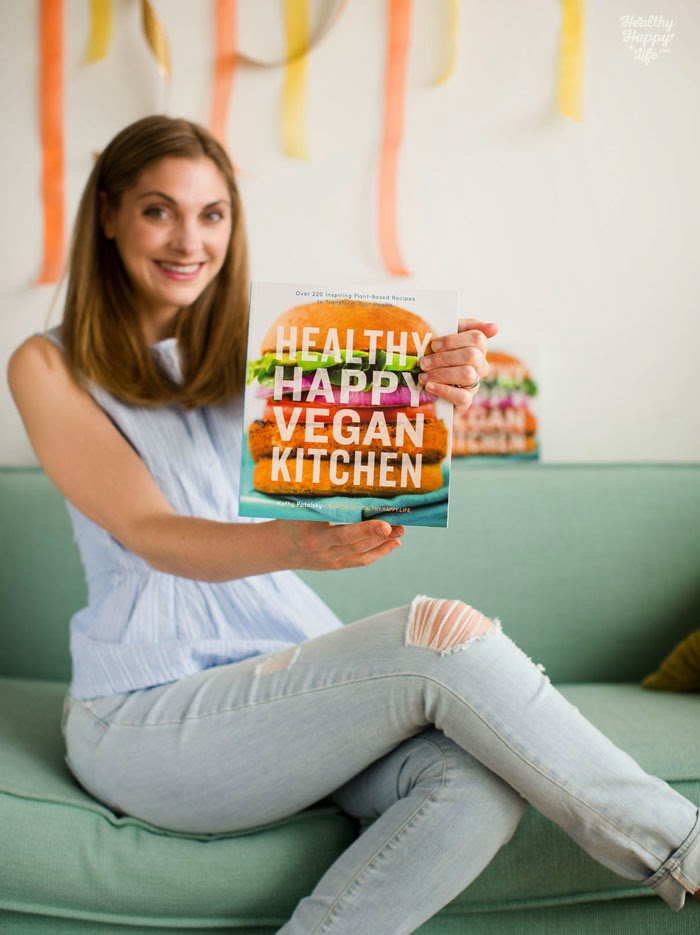 psst.. and do not forget to check out my cookbook tour + MASSIVE giveaway.