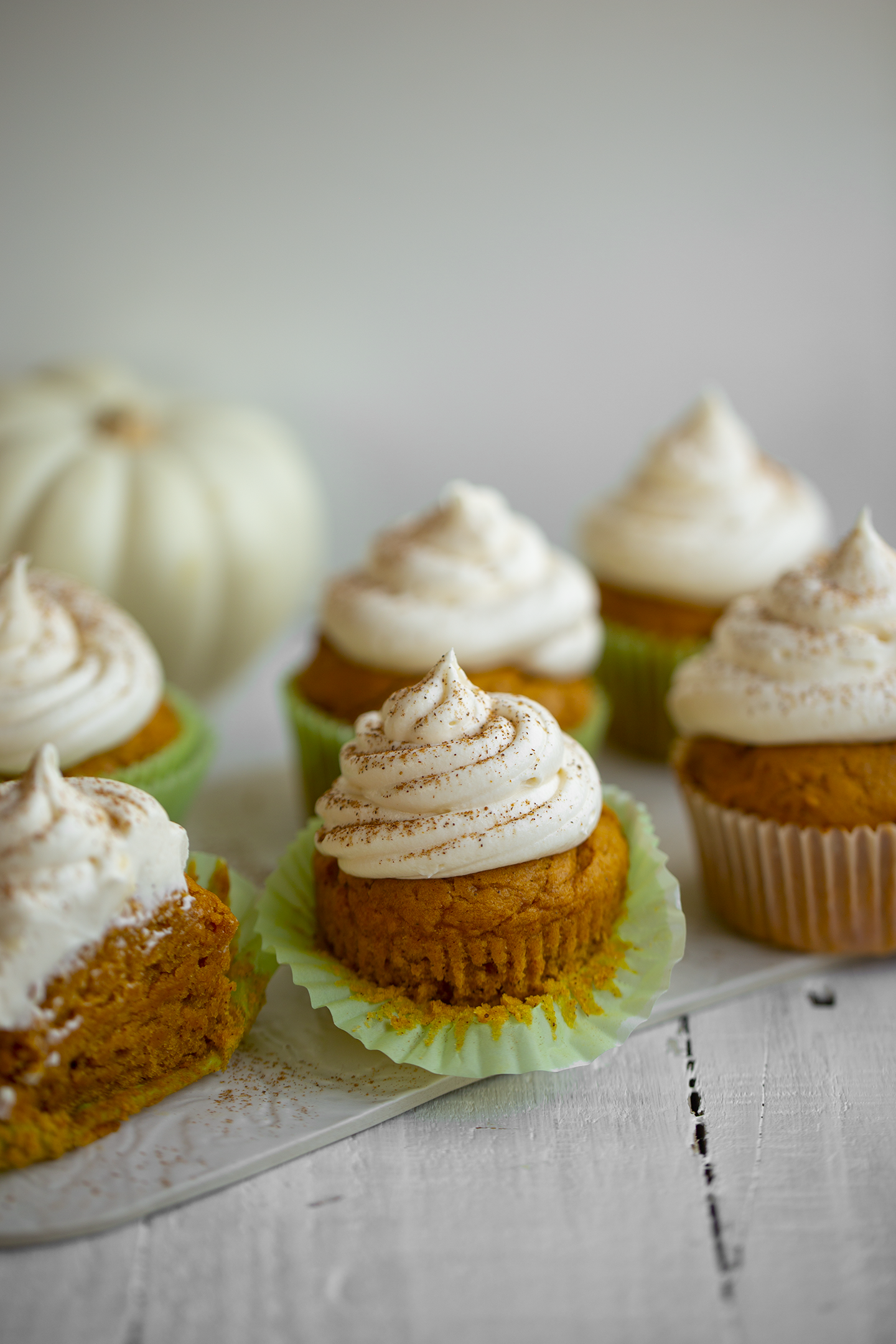 These Pumpkin Spice Cupcakes with cream cheese frosting are a dreamy treat for the fall and winter season! The pumpkin cupcake base is warmly spiced with a hint of vanilla, while the cream cheese frosting swirls in a fluffy cloud on top. And this frosting is just the right amount of 'sweet.'
These are my go-to cupcakes for November and December! Hope you can give them a try! Get the recipe ahead…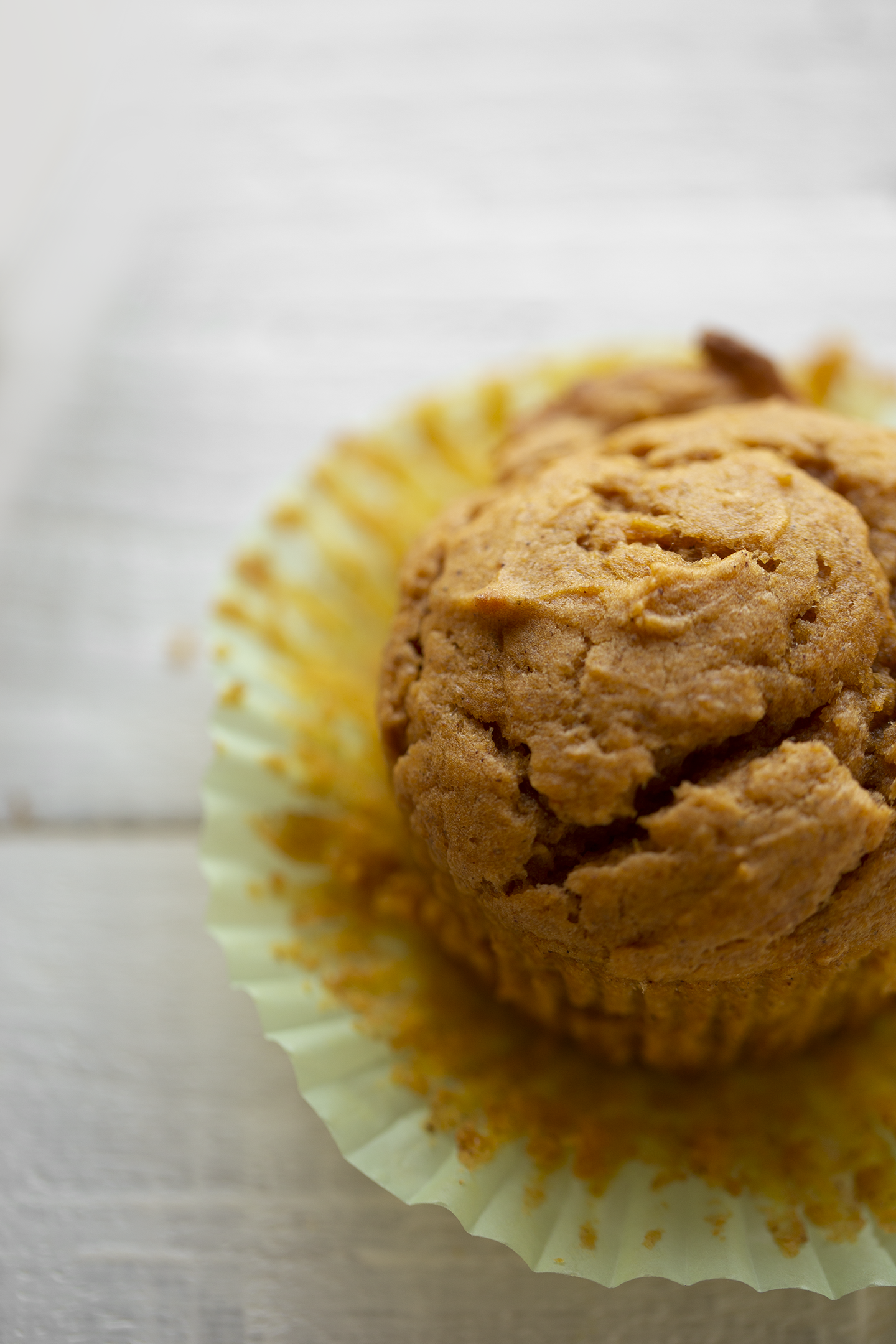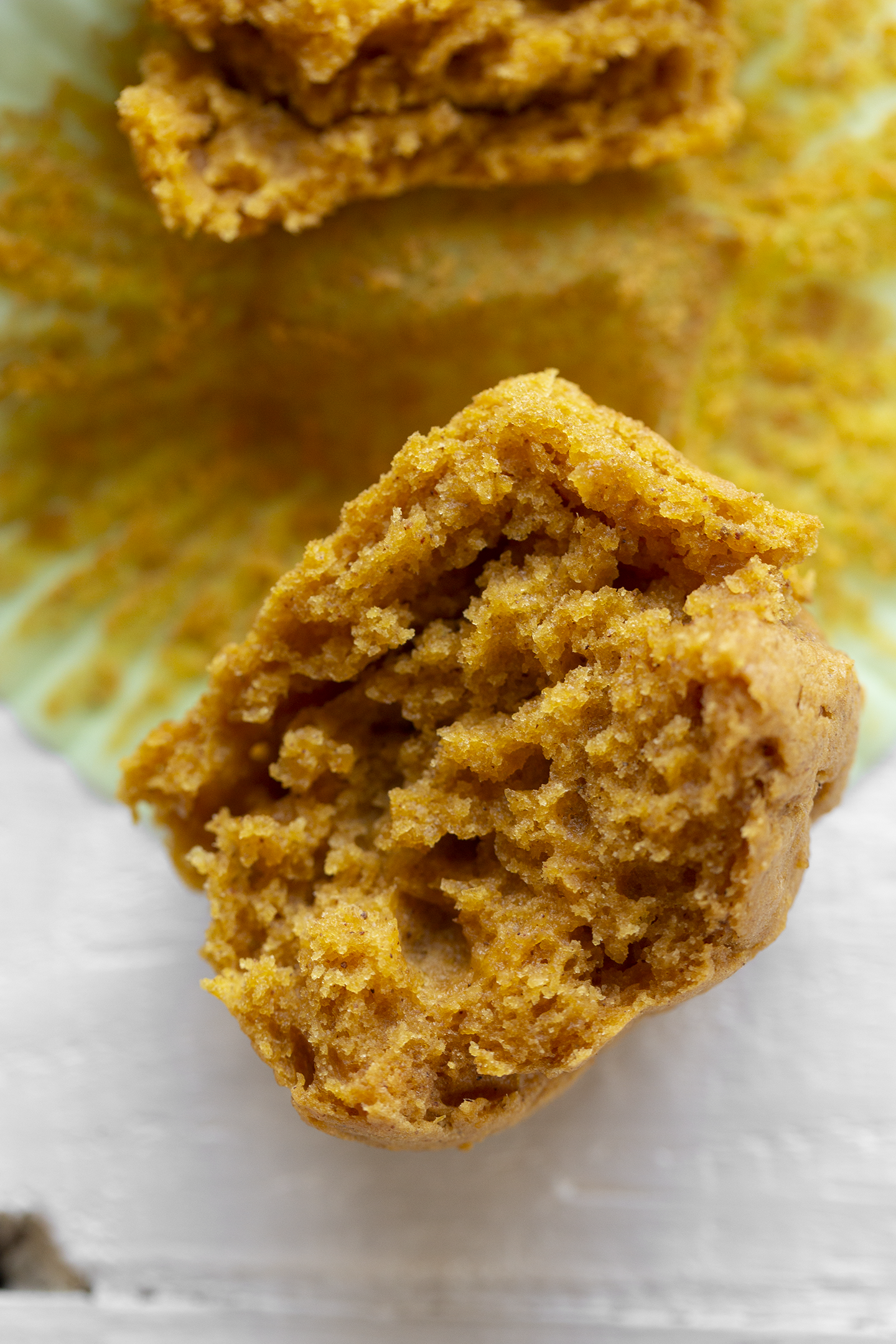 Holiday party perfect..
Pumpkin Cupcakes. I love the texture of these cupcakes. They have a nice weight to them from all that pumpkin goodness, but still stay remarkably light, fluffy and bouncy. Bouncy is a technical baking term, yes? I really load on the pumpkin spice flavor by using a generous amount of pumpkin pie spice. The end result is like pumpkin pie meets vanilla bean cupcakes.
If you prefer to serve these in the form of a "loaf" or even a layer cake, you can totally do that. Just be warned, your baking time will vary based on the pan shape you use.
You can even enjoy these frosting-free! Seriously, the cupcake part is that yummy.
And I love the sweetness of this frosting. Still a sturdy treat, but not too sticky sweet.
Holiday Time.
This time of year is my absolute favorite time to bake! Even though we don't get snow or even 'winter weather' out here in Los Angeles, I try to make things as cozy as possible inside my home. Music, twinkly lights, hot cocoa, fave movies, friends and of course, cozy kitties. When I bake recipes like this one I can almost see the glittery white snowflakes start to fall outside my window. …. Oh wait, maybe that is smog. No, no, I kid. Probably just beach fog. Which I DO love this time of year.
Hope you are excited for the cozy days ahead, I am excited to bring you lots of holiday recipes, festive ideas and a whole lot of cheer.
Mood this Month.
Life is weird, but always still beautiful. So keep showing up. Show up for those things that you are drawn to. Even if they are hard. Don't disappear. It is so easy to disappear from life these days. Disappear into our screens, our Apps, our workload, our titles, TV shows, video games, bad habits, whatever. Numbing yourself is nice. We are definitely allowed that escape. But it's safe. Painless and easy. But showing up, all awkward and imperfect, raw and real, is usually the path to feeling like a badass rockstar — not just someone who passed out cradling their iPhone at 1am. (I've definitely felt both ends of that spectrum.)
Keep moving forward, and have faith that happy shifts will take place. I hope the coming months leave YOU feeling happy, whole, nourished, free, silly and above all: LOVED. Oh, and bake some Pumpkin Spice Cupcakes!
You know, kinda like how you feel when you dive into one of these Pumpkin Spice Cupcakes…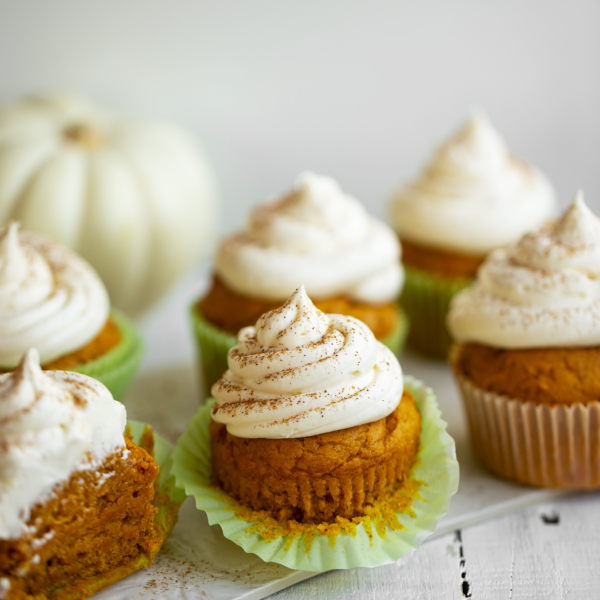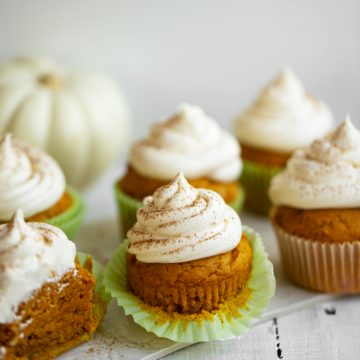 Pumpkin Spice Cupcakes
These vegan fluffy pumpkin spice cupcakes are topped with a cream cheese buttercream frosting. Perfect for a fall or winter celebration! Delicious as pumpkin bread too.
Print
Pin
Ingredients
Wet:
⅓

cup

non-dairy milk

1

cup

pumpkin puree

,

unsweetened

4

tablespoon

vegan butter

1

cup

raw turbino sugar

,

organic – or similar sugar

1

flax egg

,

4 tablespoon water + 1 tablespoon ground flax seed

2

teaspoon

apple cider vinegar

1

tablespoon

vanilla extract
Dry:
1

tablespoon

baking powder

¼

teaspoon

salt

2

cups

all purpose flour

1

tablespoon

pumpkin pie spice
Frosting
Instructions
Preheat the oven to 350 degree. Line your muffin tin with cupcake liners.

Whisk together the water and flax seed for your flax egg. Let it sit for a few minutes to thicken.

In a large mixing bowl, beat together the wet ingredients. Beat until combined and fluffy.

Add in the dry ingredients and beat until fluffy. Your batter will be thicker than an average cupcake batter due to the pumpkin fiber.

Fill the muffin cups.

Bake at 350 degrees for 18-25 minutes. You want the tops to be fluffy yet firm and sturdy to touch upon removing from the oven.

Let them cool for a few minutes in the tin, then remove and let them cool on the counter. You can make your frosting now and place it in the fridge to chill, or wait until the cupcakes are fully cooled and then make the frosting and add right away.

Frost the cupcakes, add some pumpkin spice on top, and serve! Store leftovers in the fridge, covered. Best if eaten within a few days.

Report this ad
Equipment
muffin tin

mixing bowl

beater
Notes
*nutritional info does not include frosting
nutrition estimate | per serving
Calories:
188
kcal
|
Carbohydrates:
36
g
|
Protein:
3
g
|
Fat:
4
g
|
Saturated Fat:
1
g
|
Sodium:
85
mg
|
Potassium:
185
mg
|
Fiber:
2
g
|
Sugar:
18
g
|
Vitamin A:
3381
IU
|
Vitamin C:
1
mg
|
Calcium:
66
mg
|
Iron:
2
mg
Pin for later!..