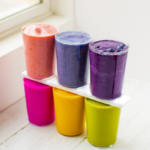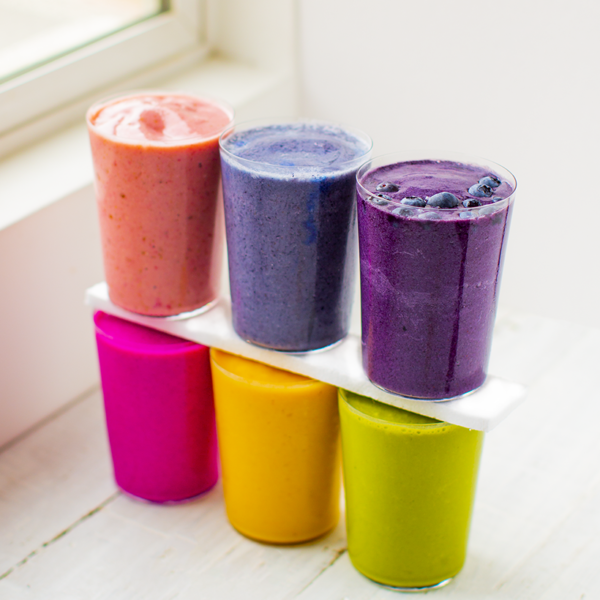 Rainbow Smoothies
These smoothies create a rainbow of colors, from fruits and veggies and other plant-based ingredients.
red: pink pitaya

orange: peach

yellow: pineapple

green: matcha

blue: banana blueberry

purple: acai

pink: strawberry banana
Blend up the smoothies and serve them in a rainbow formation. Offer up shots of each for guests or swirl them all together into tie-dyed rainbow concoctions, if you dare!Tip: When one color is blended, place it in the fridge or freezer to stay chilled while you blend the next flavors.