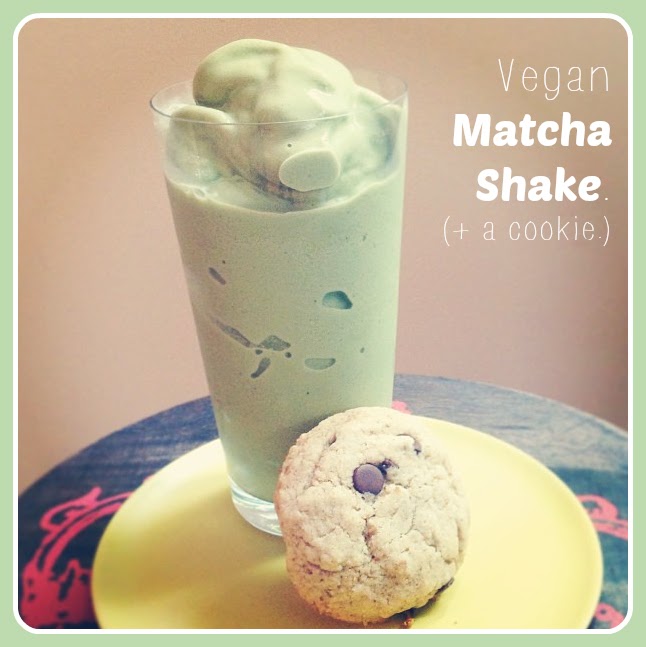 The culinary highlight of most of my workdays is my smoothie break. Fast, easy, delicious, energizing. And I usually whip up my fave matcha (or spirulina!)protein shake. Today I made a tiny change with some delicious results! Check out the recipe..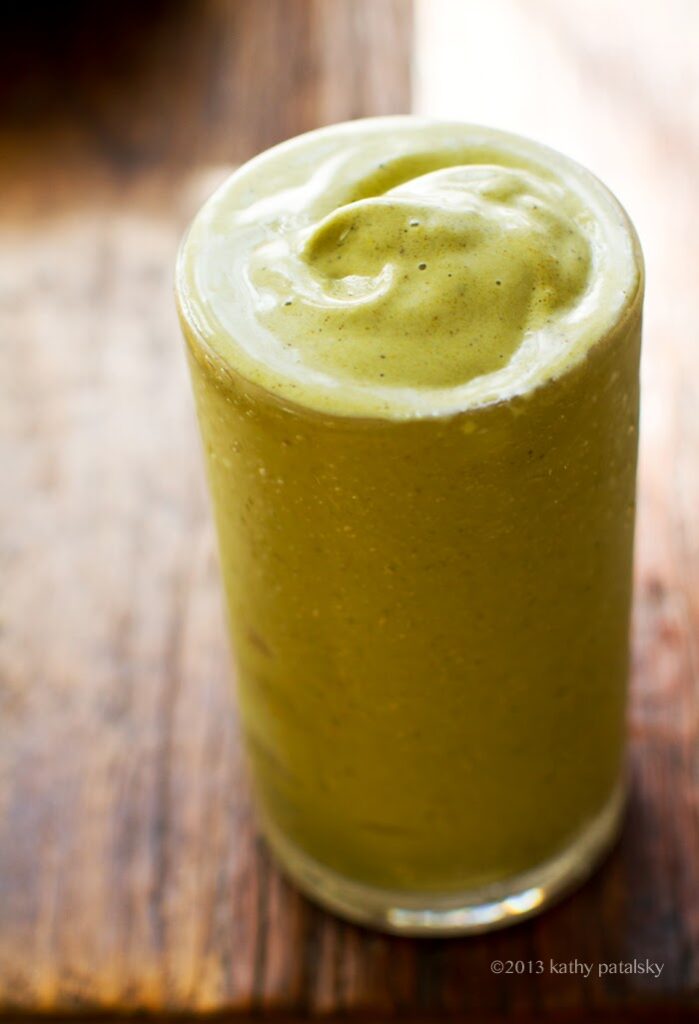 Frozen melon. Frozen melon is delicious in smoothies and one of my smoothie secrets. It adds the iciness of ice without adding plain water to "water down" the flavor. Plus it adds some sweetness and healthy nutrients like potassium, vitamin C and more.
I usually put frozen watermelon in my matcha shake but today I subbed in frozen cantaloupe. It tasted so creamy and "milky" in a delicious dairy-free way. Cantaloupe has a unique creamy melon flavor and when frozen creates some amazing blends. I have a few frozen cantaloupe smoothie recipes in 365 Vegan Smoothies, out July 2nd.
Give this recipe a try and fall in love with frozen melon…
ps – be sure to freeze sliced cantaloupe that is RIPE and very sweet. Do a taste test before freezing to make sure your melon is sweet.
Cantaloupe Spin Matcha Shake
vegan, serves 1-2
½ cup soy or almond milk
1 cup frozen cantaloupe
½ cup frozen watermelon
1 large banana, frozen
1 scoop vanilla vegan protein powder
¾ – 1 teaspoon matcha powder

Blend and serve! If you need to add a few more splashes of non-dairy milk to blend, you may. But using as little liquid as possible ensures a thick shake-like smoothie.
ps… the cookie in the top photo does indeed have a recipe attached. My best cookie recipe yet!