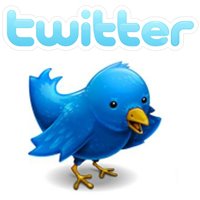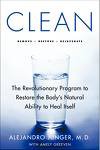 Dr. Alejandro Junger is the author of the new book Clean. (In short, it's a wellness book/detox theory book and guide.) You may have heard about Clean in Gwyneth Paltrow's latest GOOP newsletter. She says: "This thing is amazing." Well, I recently fell in love with Dr. Junger over his various tweets on twitter. Yes, I plan on reading "Clean" very soon, but why not start with a few of his tweets. My favorite: "dancing on the deck of a big yacht in bora bora" 12:55 AM Jul 15th from web
…Click ahead to read more of my fave tweets from Dr. Junger…
My fave Dr. Junger Tweets on Twitter:
Paradise: "http://twitpic.com/aerfb – IMG_2627" 1:44 AM Jul 15th from TwitPic
Fishies: "http://twitpic.com/aeolk – IMG_2632" 1:07 AM Jul 15th from TwitPic
"boss and all crew lost 50 kilos plus all together. Success !!!!!" 12:59 AM Jul 15th from web
"dancing on the deck of a big yacht in bora bora" 12:55 AM Jul 15th from web
"@reags real food is better, some people are too busy. Products are all naturally obtained, they make it possible for people to cleanse" 10:48 PM Jul 10th from Tweetie in reply to reags
"@zap2itbrill works well on couch potatoes, better if you work out." 4:44 PM Jul 9th from Tweetie in reply to zap2itbrill
"@Blue_Wode & @HolfordWatch yes, Gwyneth gave me too much credit. Her liver and kidneys should get more credit." 12:54 PM Jul 9th from Tweetie
"@cmgalvez hey, if you have questions about detox let me know. Detox is real and it is happening everyday! My program just encourages it." 11:31 AM Jul 9th from Tweetie
""i'm hungry ", how many times a day do you think that. but, is that really HUNGER, do you even know what HUNGER is ?" 12:56 AM Jul 3rd from web
"I have a suitcase full of goodies: E3Live,agave,sea salt,vitamins,minerals,herbs,coconut oil,brazil nuts,bee pollen,probiotics,and more" 12:25 PM Jul 1st from web
"the surest way to cause happiness in others is to accept them and love them for who they are. expectations become toxicity" 6:45 AM Jul 1st from web
"at jfk, awaiting flight to LA. after that, Bora Bora, to organize a cleanse-fitness program for a group aboard a big boat" 5:43 AM Jun 27th from web
"I really enjoyed talking at the open center, such a smart crowd !" 12:46 AM Jun 27th from web
"Two Ambassadors signed up for the Clean program. More to follow" 10:57 AM Jun 24th from web
One long tweet in sections…:
*"They are working on improving population health, and billy stood up and said "you can't tell people to eat right if you are not"10:57 AM Jun 24th from web
*Billy Zane has been appointed Goodwill Ambassador for united nations> Yesterday he showed me how he is inspiring everyone in there10:56 AM Jun 24th from web
*Correction, I didn't GET the Ambassadors to do it, they ASKED for it themselves after seeing the websites and testimonials10:16 PM Jun 23rd from web
*Went to the UN today with my friend Billy Zane to talk about the Clean Program. Got two Ambassadors to agree to do it.8:11 PM Jun 23rd from Tweetie"
"Do not let what you cannot do interfere with what you can do. ( John Wooden)" 12:38 PM Jun 23rd from TwitterBerry
"we make a living by why we get, we make a life by what we give" 3:37 AM Jun 23rd from web
"it's raining in NY, great time to start to Clean. Enjoy the "city shower" everyone…" 4:07 PM Jun 20th from web
"where is your attention right now. wherever you put your attention determines your experience at that moment" 6:33 PM Jun 19th from web
And you can read more of Dr.Junger's tweets on twitter: www.twitter.com/drjunger
About Dr. Junger. From his Facebook Profile:
"Dr. Alejandro Junger was born in Uruguay. He graduated from medical school there in 1990 and moved to New York City for his postgraduate training. He completed three years of training in Internal Medicine at NYU Downtown Hospital and three more years of fellowship in Cardiovascular Diseases at Lenox Hill Hospital.
His drastic change in lifestyle and diet from his move to New York City soon reflected as irritable bowel syndrome and depression. Becoming a patient of the system he was practicing was such a shock, that it started a journey to search for an alternative solution to his health problems.
His findings are the subject of his first book, Clean. In it, Dr. Junger describes how he became aware of the toxicity of our planet. He also explains how detoxification and cleansing have been around for thousands of years, but knowledge about them has been lost at at time when it is more important than ever before. Most importantly, Clean is a manual for readers to learn how to turn our detoxification systems on full speed while supporting our bodies to maximize their effectiveness.
Dr. Junger now lives in New York City, where he practices at the Eleven Eleven Wellness Center and is also designing an Integrative Medicine Service at Lenox Hill Hospital, for which he was asked to be the Director of Integrative Medicine."