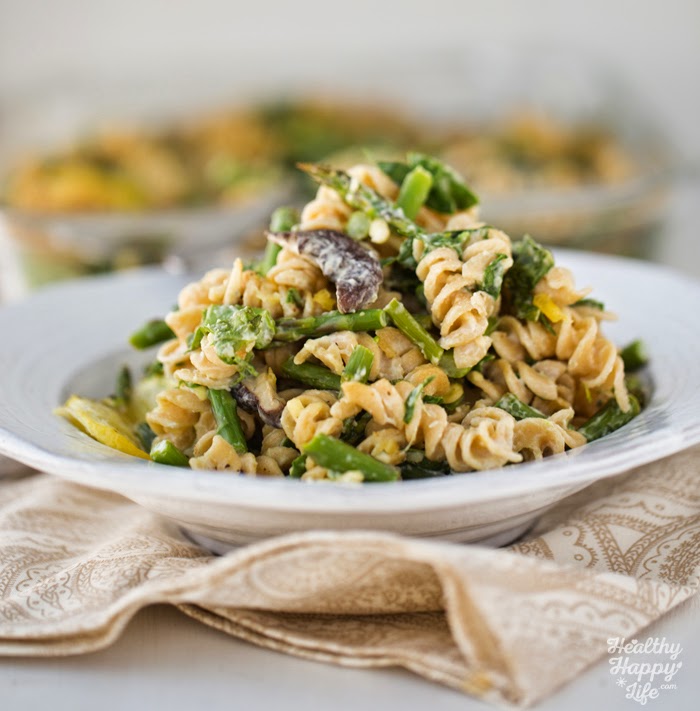 Perfect for spring, this spring pasta bake is filled with veggie ingredients like asparagus, spinach and shiitake mushrooms. Creamy pasta merges perfectly with a hint of vibrant lemon and hearty veggie flavors. This super cheezy vegan recipe is a delicious go-to dinner. You can easily make it ahead of time and pop it in the oven a few minutes before you are ready to serve it. Get my Cheezy, Amazing Asparagus Lemon Pasta Bake recipe!..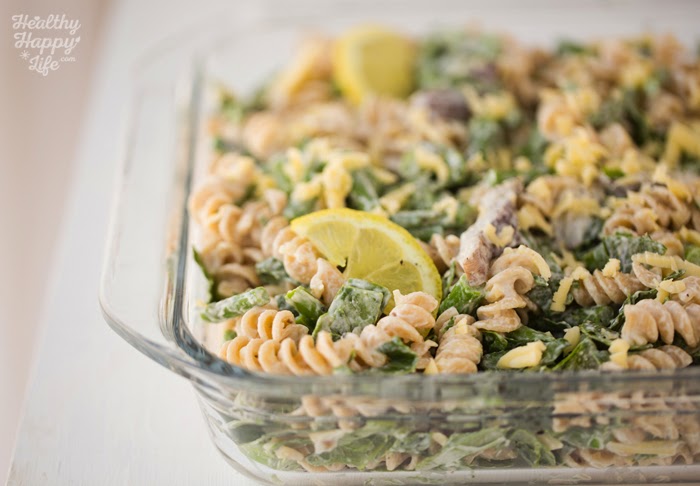 Vegan cheese folded it for extra cheeziness..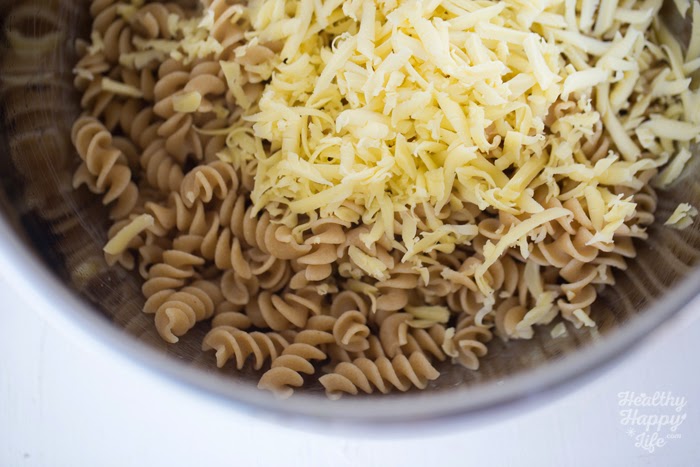 before baking..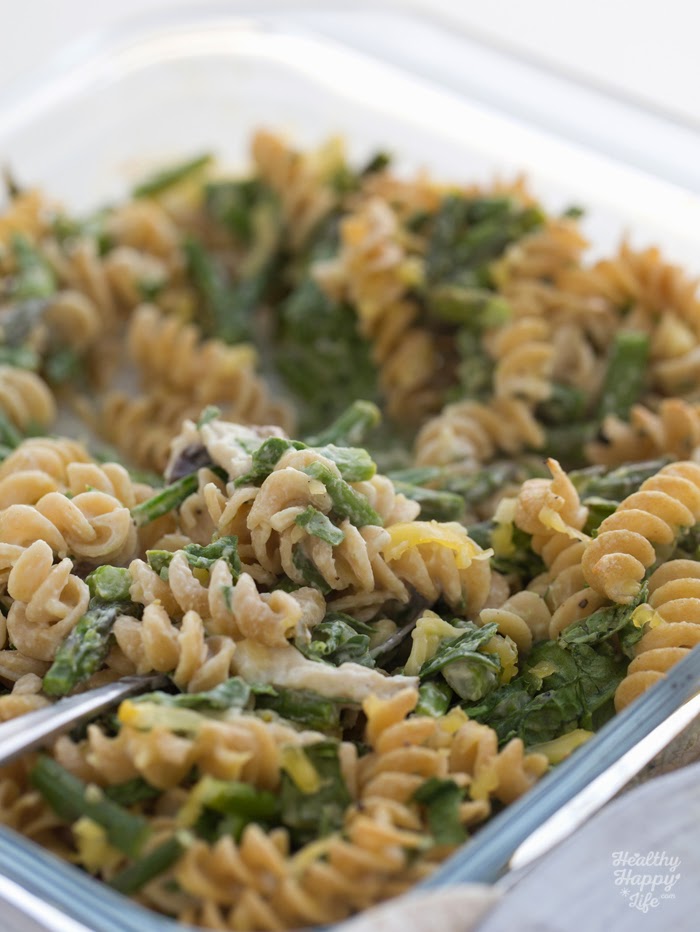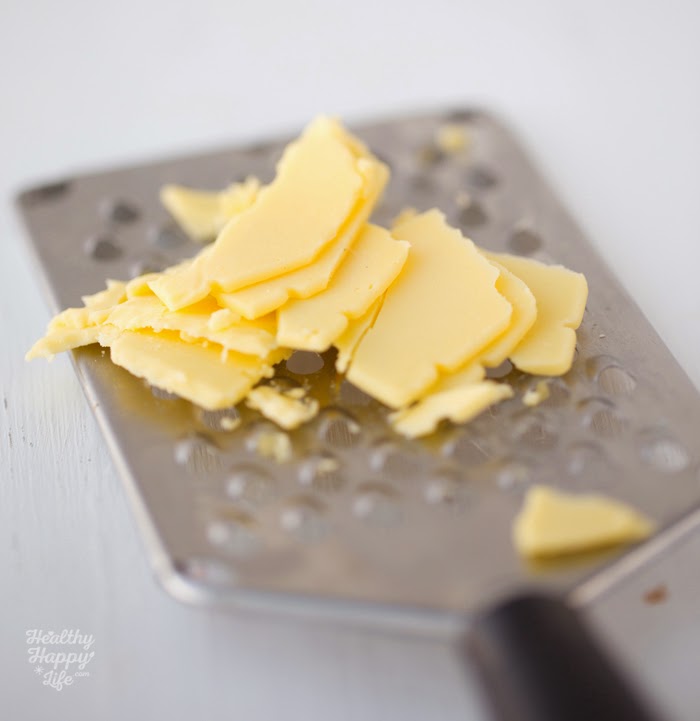 Asparagus. Asparagus is such a healthy spring veggie with a hearty texture, perfect for adding to hot or cold pasta dishes. Chopping asparagus also helps to break up the stringy nature of it.
One cup of asparagus provides 5g protein, 3g fiber, 29% RDA of vitamin A, 73% RDA vitamin C and vitamin K and folate. Healthy veggie! So you can have your cheezy pasta and feel good about it.
Plus, I have added in healthy shiitake mushrooms and spinach too. Boom. Veggie feast via yummy creamy baked pasta.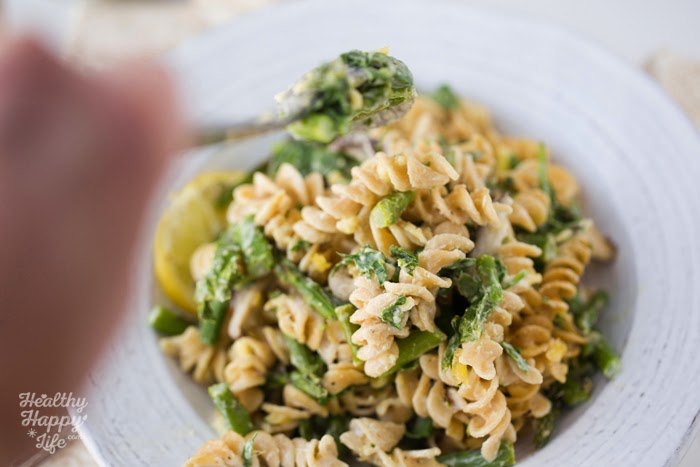 Vegan Cheezy Asparagus Lemon Pasta Bake
By Kathy PatalskyPublished 04/17/2015
Reader Interactions