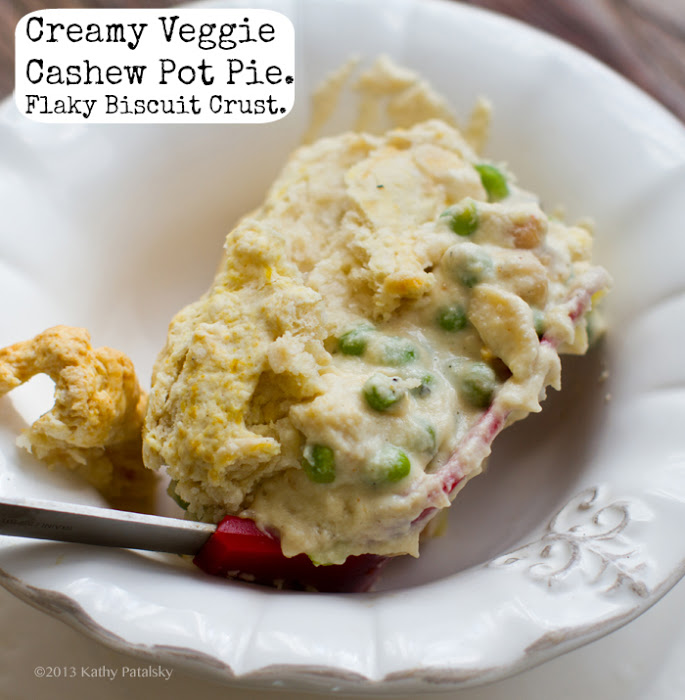 Oh boy guys. This recipe. THIS recipe. This is one of those recipes where I made it on a whim (I had some frozen peas in the freezer just begging to be used up!) and the recipe turned out miles and galaxies better than I had imagined. And after a few small bites during my recipe photoshoot, I simply could not WAIT until dinner time to have a proper feast-ful serving of this stuff.
And one day after, my review of this pie is: wow. yum. mmm. (Sorry that is not a very sophisticated review. ha.)
This vegan Creamy Cashew Veggie Pot Pie is silky smooth with a super rich, creamy, cashew base. Sweet petite peas, diced white sweet potato, chopped carrot and shiitake mushrooms dance and roll in this rich white, velvet-y sauce. The top layer coconut oil crust is buttery, flaky and kinda dreamy – yet SUPER easy to make.
If you have even been a "pot pie" lover you need to try this recipe! (And even if you are not a pot pie fan, this may convert you!)..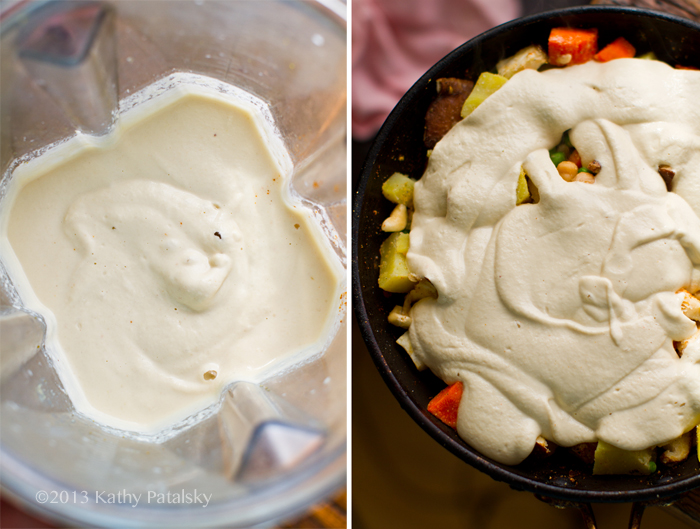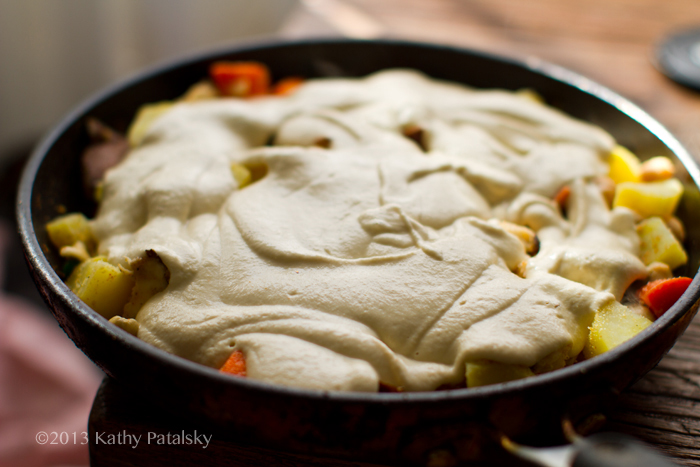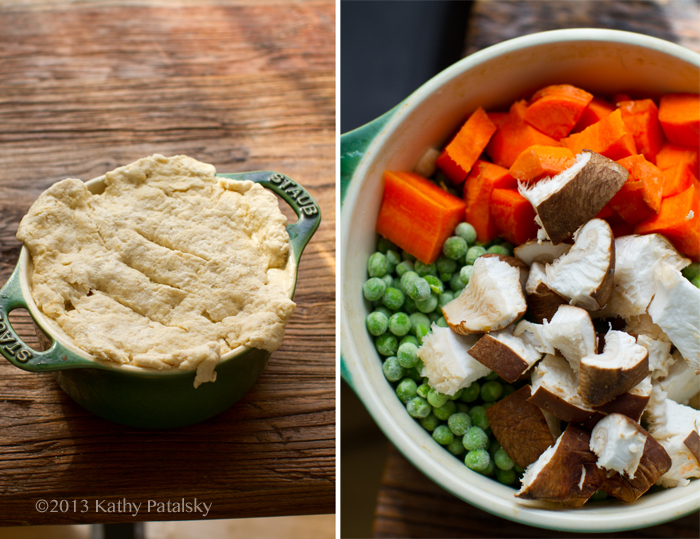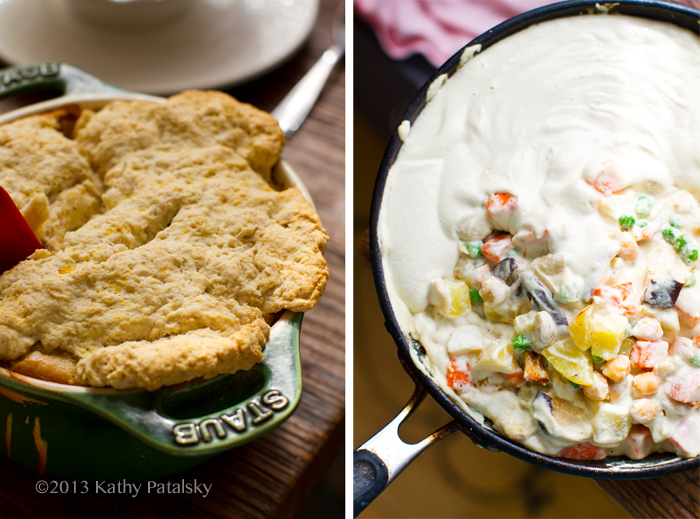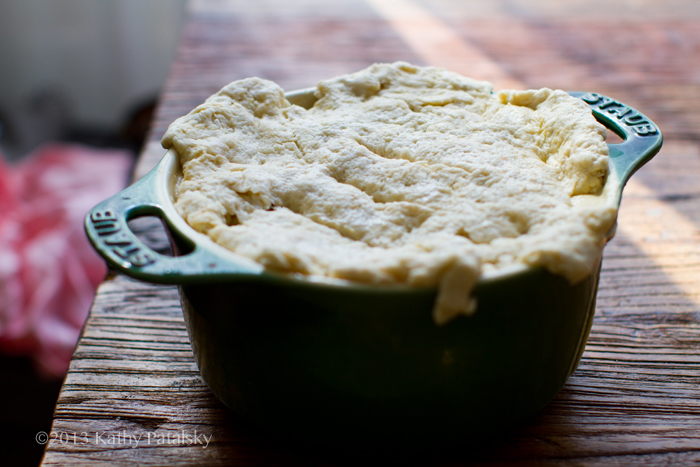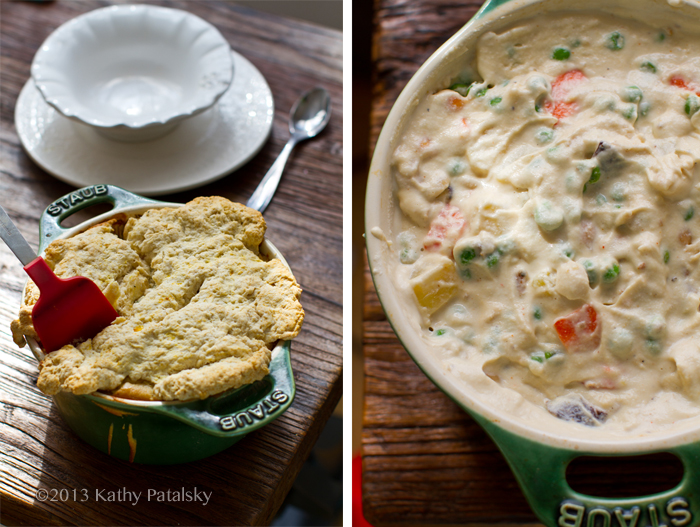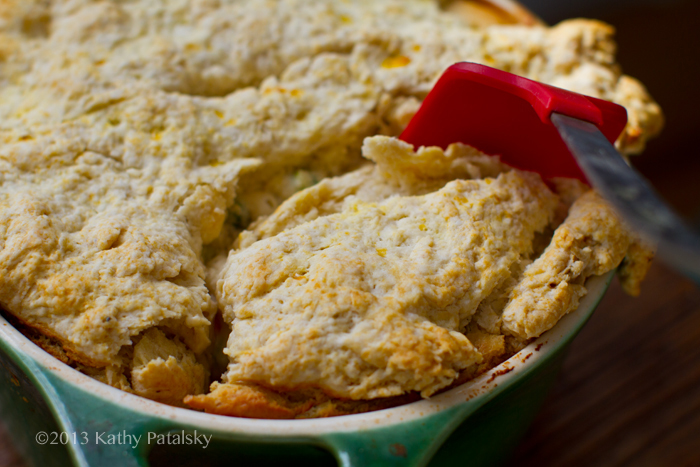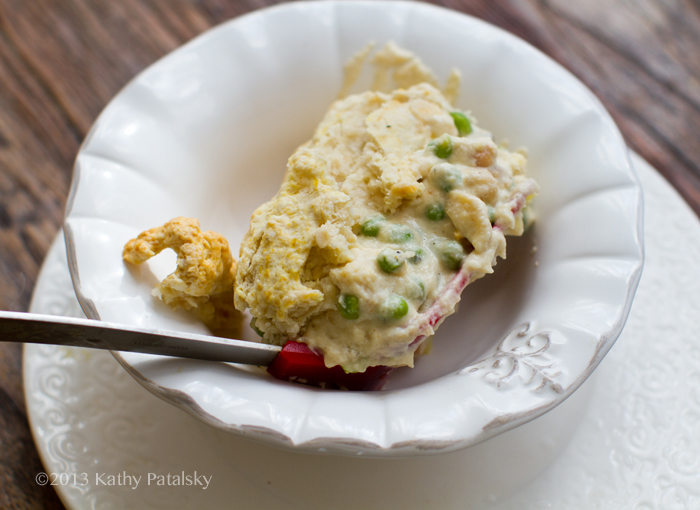 Creamy Base. The ultra creamy base is made using raw cashews. So when it bakes up the sauce actually firms up a bit like a very very very soft cashew cheese (my favorite thing to do with cashews!)
This cashew creamy sauce is really nothing new to me, but I have never used it in pot pie before. Usually I use cashew cream sauce in things like nachos, enchiladas and burritos.
But it worked like a dream!! I even took a risk and used white miso paste as my "salty" ingredient to give the cashew cream sauce an extra kick – worked great. (You could sub with just salt and maybe some cheezy nutritional yeast if needed.)
And even though this recipe looks super creamy, it does greatly thicken up when baking. The edges even get all nutty and toasty like a cashew cheese crust.
So enough about me, lets talk about THIS…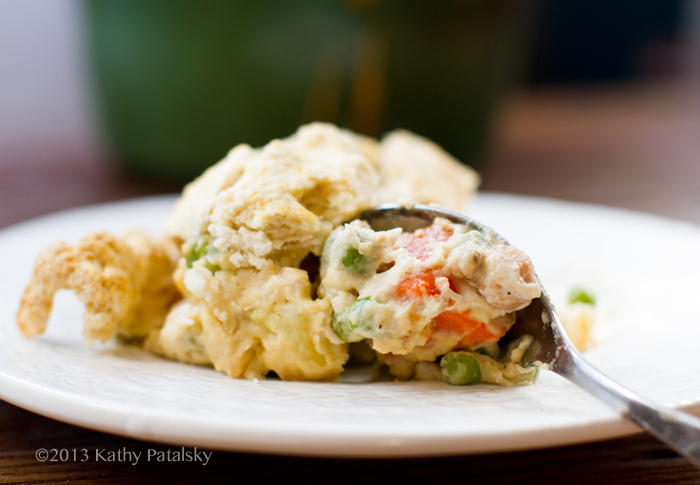 And this…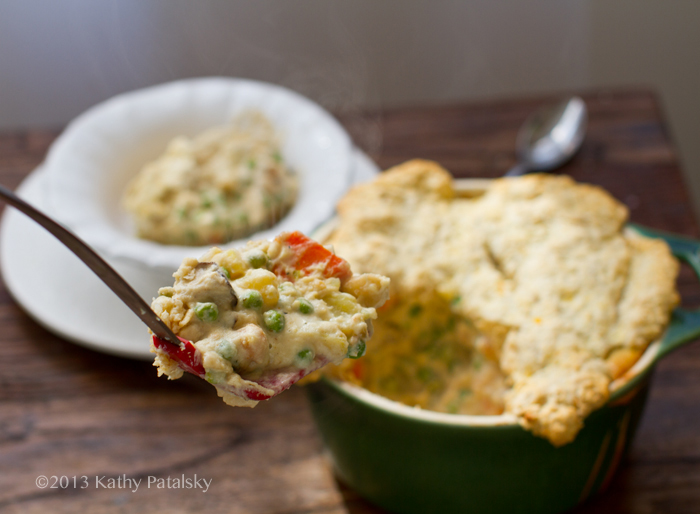 And THIS recipe…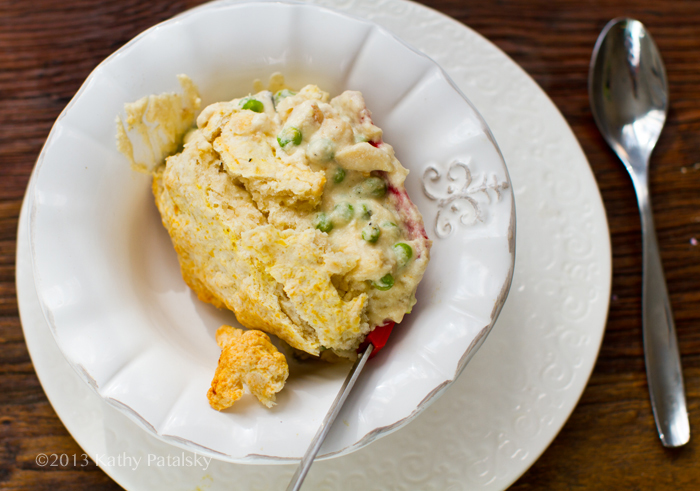 Ultra Creamy Cashew Veggie Pot Pie
vegan, makes one pot pie
Veggie Filling:
*note that the amounts of the veggies are easy to modify and switch out as needed. You just want about enough veggies to fill up your pot pie serving dish
¾ cup petite peas, organic (frozen)
1 large carrot, diced
1 small potato, peeled/diced (I used a sweet white yam, but you could use a plain white Russett potato or even a sweet potato) – about 1 ¼ cups when chopped
½ cup chickpeas, drained/rinsed (canned)
½ cup shiitake mushrooms, diced
spices/oil for veggie saute:
½ teaspoon olive oil
¼ teaspoon salt
a few dashes of black pepper
½ teaspoon garlic powder
a few pinches of cayenne (optional)
(Any other dry spices/seasonings you would like to add)
Cashew Base:
1 cup vegetable broth
2 cups soaked raw cashews
1 tablespoon apple cider vinegar or lemon juice
2 tablespoon white miso paste (adds saltiness and subtle flavor)
additional salt if needed (if you do not use miso paste, you should add some salt)
a few pinches of cayenne (optional)
Crust:
1 cup white flour, organic
¼ cup virgin coconut oil (use refined if you do not want any coconut flavor at all, unrefined will have some coconut flavor)
* I actually used unrefined and liked the subtle coconut
¼ teaspoon salt
1 teaspoon baking powder
1 teaspoon lemon juice
4-6 tablespoon warm water
a squeeze of orange juice (brush top of pastry with it, or squeeze over top)
*note: if you use a casserole dish or something with a larger opening space than my dish, you will need more crust to cover, so you may need to double my recipe
My dish: measures 9½ inches in diameter; holds 3.88 quarts
Directions:
1. Preheat oven to 350 degrees. (Yes! At the start because this goes so fast!)
2. Add you cashews (about 1 ½ cups before the are soaked) to a large bowl and cover with very hot water. The hottest setting on your tap. Add a pinch of salt and allow to sit while you do the veggie prep. (note: If you have time and plan ahead, soak the cashews for even longer – 4+ hours is great. This will help ease the blending process just a bit. This is advised if you are not using a high speed blender.)
3. Prep all your veggies. Set aside.
4. Add you potatoes to a deep skillet and cover with water. Bring to a boil and cover with lid. Reduce heat a bit and allow to cook until a tested potato is tender, but not mushy. Drain the water and set potatoes aside with other veggies.
5. Drain your cashews and add 2 cups of the soaked cashews to your blender. If you have any extra cashews you can thrown them in as well or toss them in whole with your veggie mix. Add the veggie broth, miso, sauce spices and acid. Blend from low to high until smooth and creamy. This may take a minute or so. Set aside. (Adjust salt and seasonings if desired.)
6. In that same skillet, add your oil and when the oil is hot add in the carrots, beans and mushrooms. Saute for a few minutes until cooked down. Then add in the peas and potatoes and saute until peas thaw a bit. Over medium heat.
7. Pour the base sauce over top the veggie saute and toss until all the veggies are well coated. Turn heat to high and saute for another 1-2 minutes so that the flavor of the nutty sauce develops a bit.
8. Pour the heated veggie filling into your pot pie serving/baking dish. Set aside.
9. Quickly mix up your dry ingredients for your crust. Then using your hands, mash in the coconut oil. Then one tablespoon at a time, add in the water. Mixing with every new spoonful. Keep adding until your dough in kneadable yet still moist. When this occurs, knead a bit then roll out on a floured surface. This does not to be perfect at all! I very quickly pressed and rolled out my dough (as you can tell by the crumbly state after baking). Add to top of your serving dish and slice a few vent lines in top. Lastly, squeeze a bit or orange juice over top – or brush pastry lightly with it. It gives a subtle orange tint that beats an "egg wash" any day!
10. Bake at 350 degrees for 40 minutes. Serve after about 20 minutes of cooling. Store in fridge and reheat as needed. Eat within 3 days. This dish probably freezes quite well, but I have not tested freezing yet.
Nutrition estimate based on 6 servings per recipe (per serving below)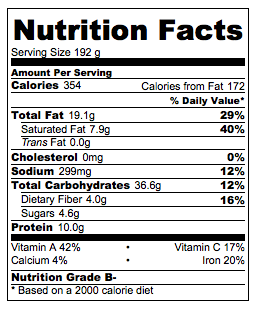 Lighten it up! If you want to increase the number of servings and decrease some of the calories per serving you are free to do this: simply add more veggies! Use a larger serving pan and add dough in strips across top. More veggies lighten things up a bit, but the creamy sauce is still there!