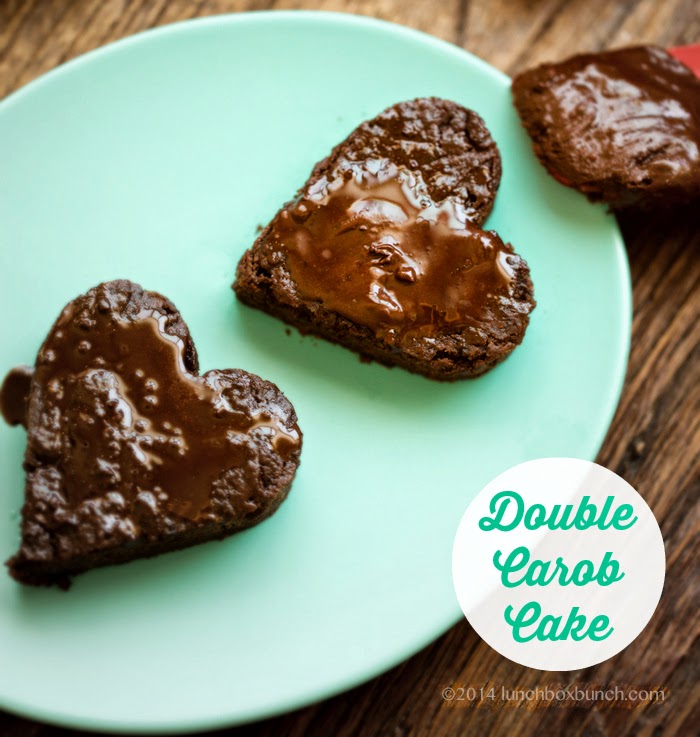 This rich and amazing, super-delicious, you-will-crave-carob, vegan Double Carob Cake is one you really must try. The combination of coconut oil and carob is super dreamy and the two-ingredient frosting on top is a recipe you will want to make again and again. I show you just how I make this cake on a recipe video and I chat all things CAROB! So even if you squirm and wince at the word "carob" please read on and try this cake. I want to make a believer out of you!..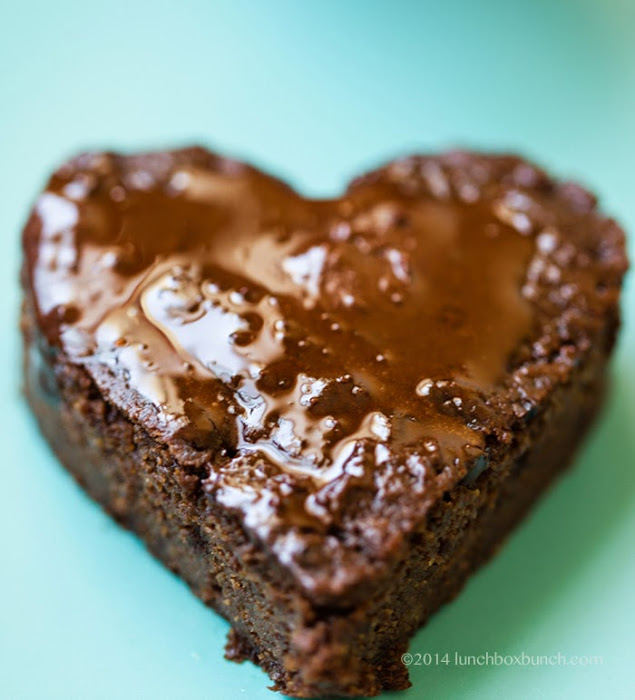 Video news. I am so so so happy that you guys are loving my YouTube channel! I even dove in and actually purchased a brand new video camera over the weekend. So THIS video is the LAST video you will see with some here-and-there blurry shots. My 6D Canon camera is wonderful for photography and stable video shots, but with zero autofocus, it really held me back a bit. But my new humble Sony video camera is my new toy that I am so excited to start using! Get ready for crisp, clear and fun recipe videos that I hope will inspire you!
CAROB. So if you think you hate carob, think again. I buy my raw carob from OneLuckyDuck.com. It is sweet, nutty, bright and not at all bitter. You can find carob powder in most natural foods stores and online
.
Some carob facts. (I chat more in my video.)
* Carob is virtually fat free, but contains more carbs than cacao powder, thus the slightly sweet natural flavor.
* Carob does not come from cacao beans. Carob is its own separate plant! Carob pods. They are a legume.
* Carob is delicious in smoothies, raw desserts, baked goods, frostings, frozen desserts and more.
* Carob is great for KIDS because it doesn't contain caffeine like chocolate does.
* Carob is great for headache and allergen sensitive folks because it is free of theobromine, found in chocolate.
* The natural sweetness in carob makes it easy for making lower sugar-added desserts too. The frosting has zero added sugar and is quite sweet on its own via coconut oil and carob.
From OneLuckyDuck.com: "Our incredibly full bodied and sweet carob powder is 100% raw, originates from Italy and offers an amazing chocolate alternative that can be used in drinks, dishes and desserts. Carob powder is made from carob pods, which are a member of the legume family. Carob is a rich source of vitamins and minerals, while providing a slightly sweet and earthy flavor. The carob-pods are ground using a unique grinding process in which the temperature does not exceed 100 degrees. Carob is great added to shakes or as a substitute for cacoa powder. Carob is high in calcium amongst other minerals, it is 8% protein and contains vitamins A, B, B2, B3 and D. It is used by many as an alternative to cocoa as it is free from theobromine, the stimulant in cacao. It is also naturally sweet so requires less additional sugar to sweeten it."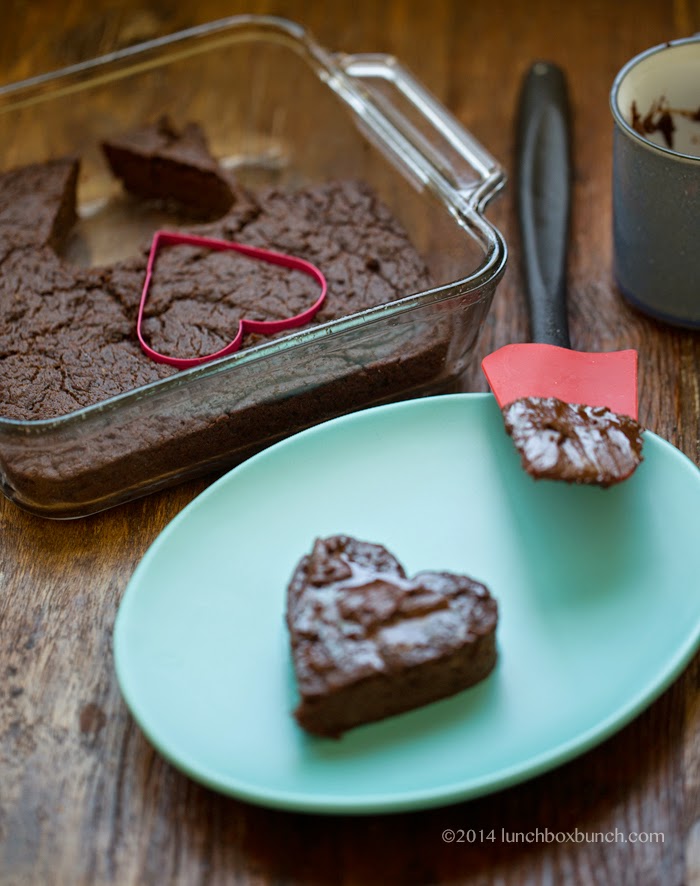 Had to nibble a corner, thus the missing section..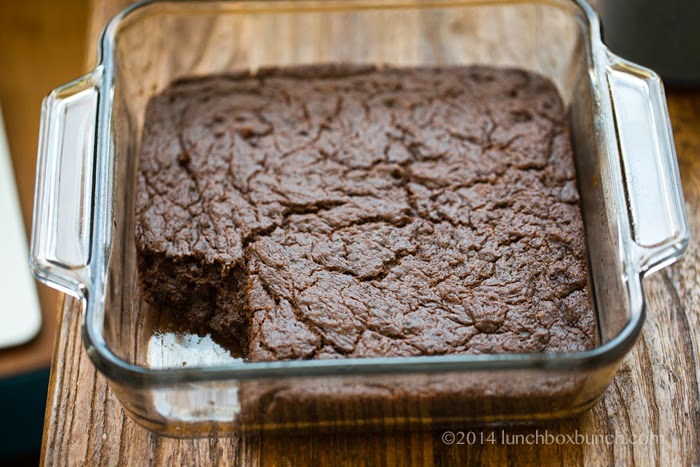 Frosting all whipped and ready, two ingredients!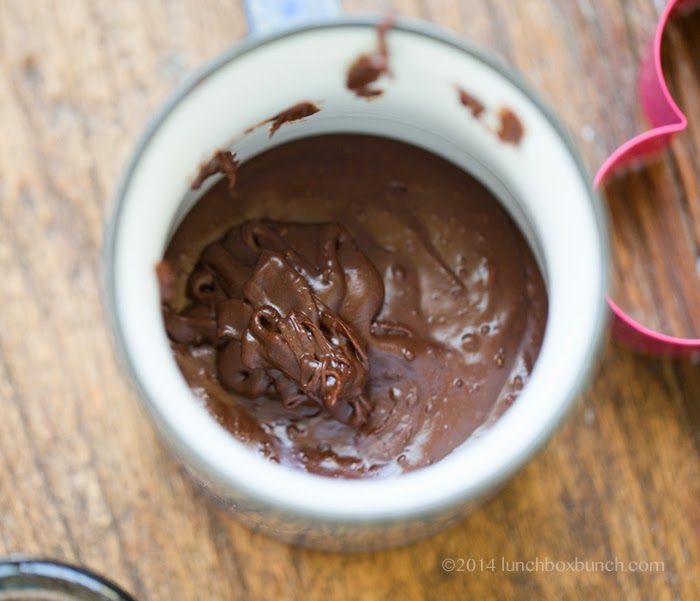 I loved cutting the cake into hearts!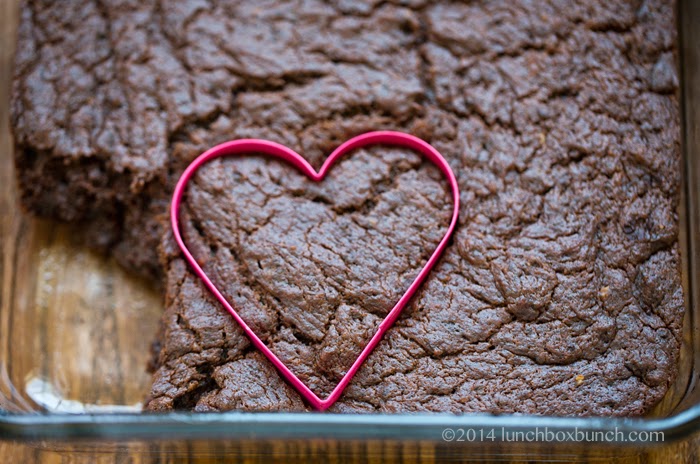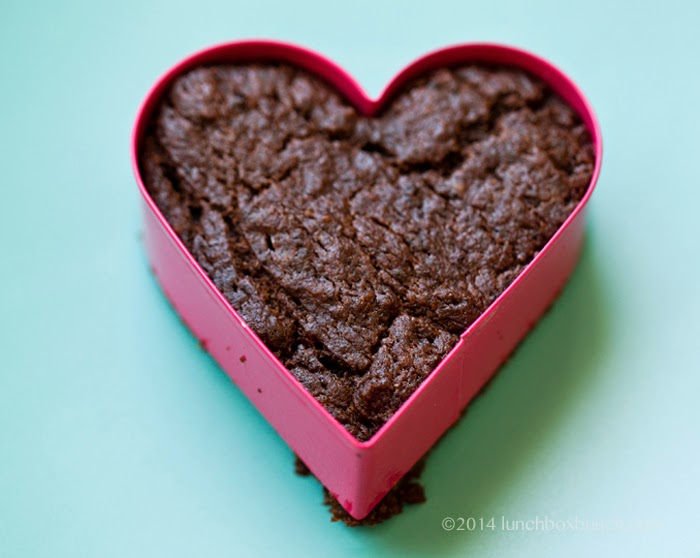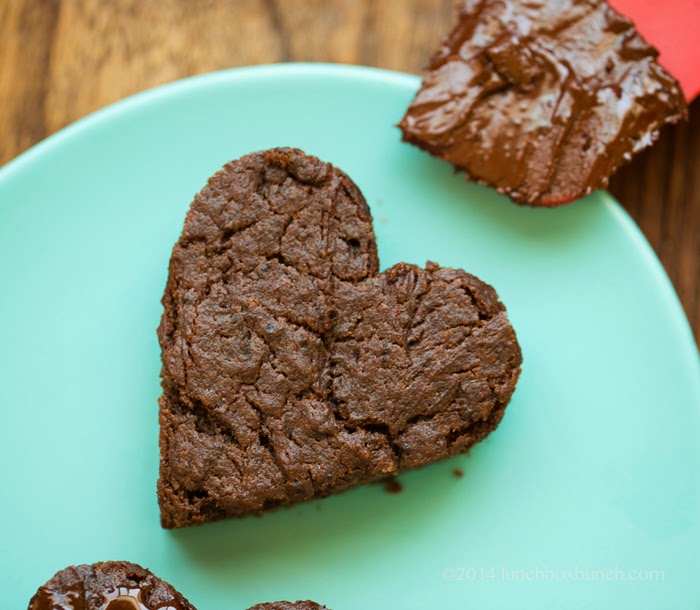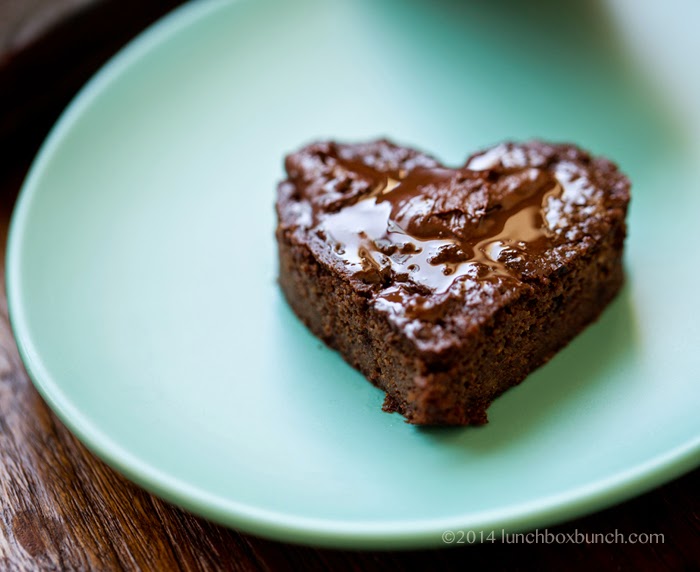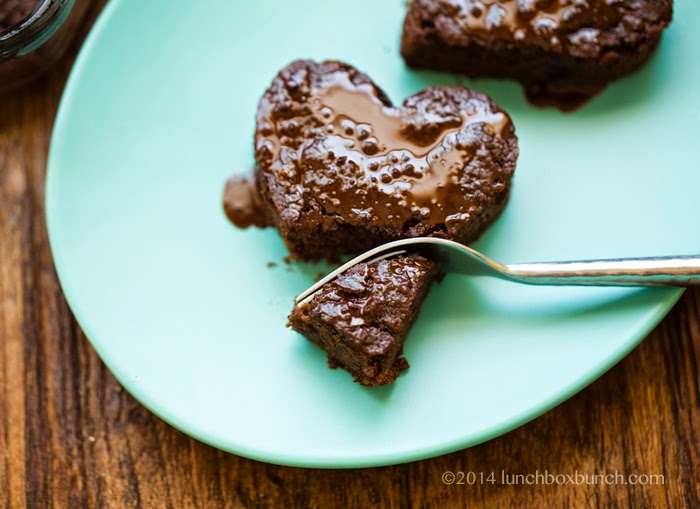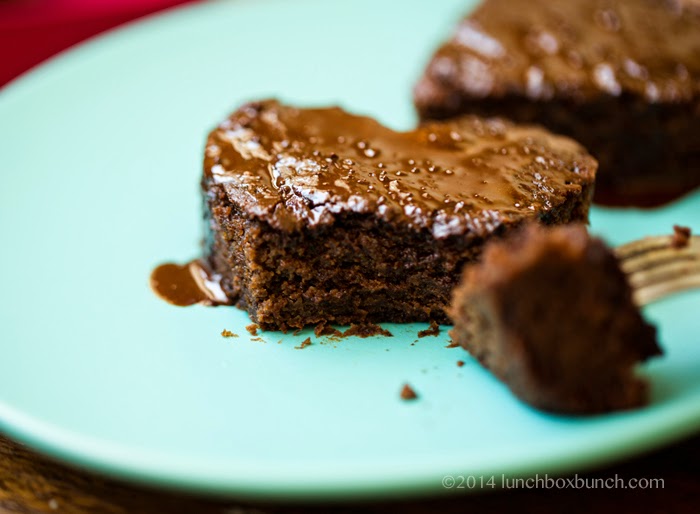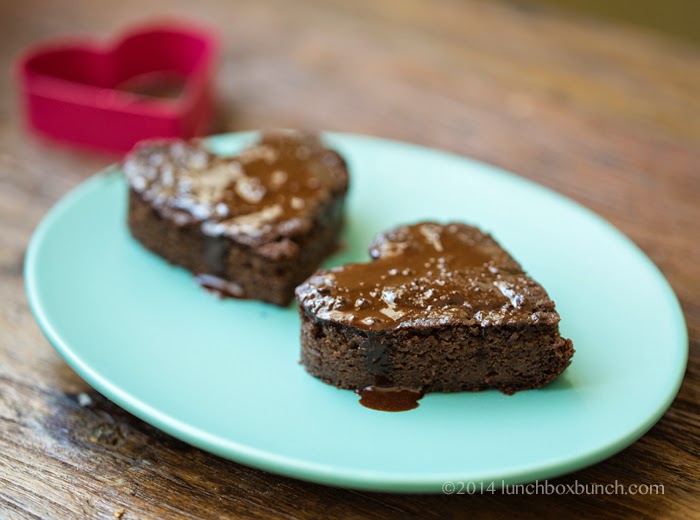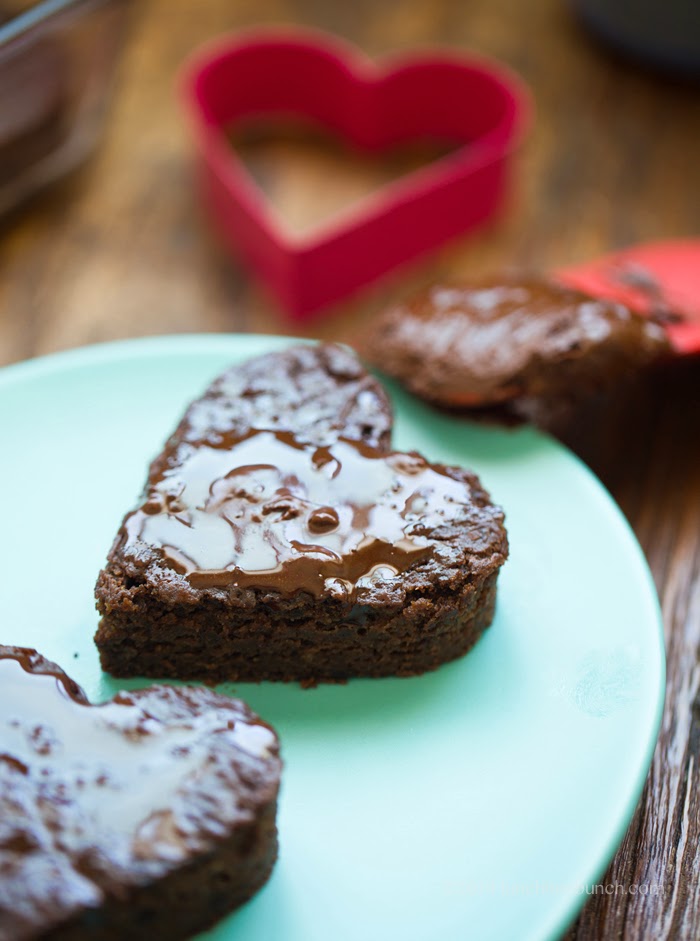 Double Carob Cake
By Kathy PatalskyPublished 06/16/2014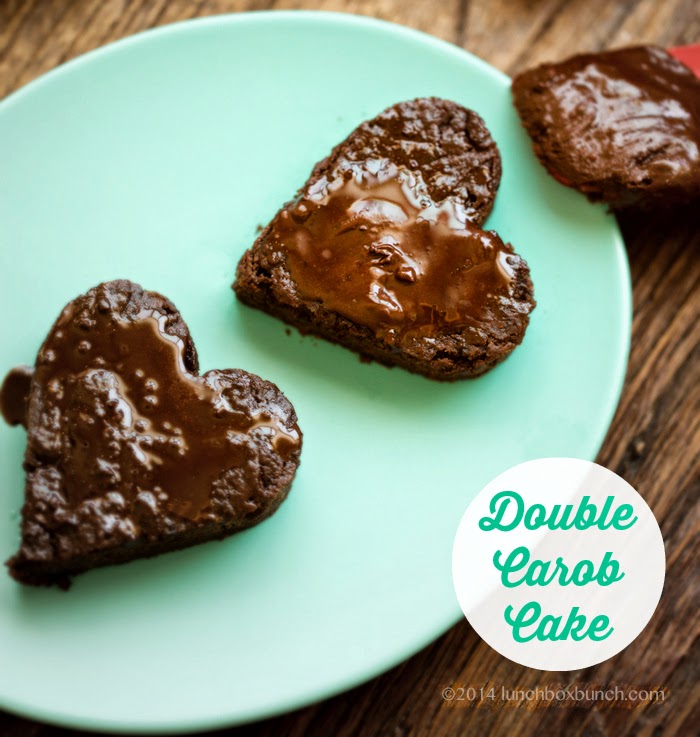 If you think you know carob, think again! This delicious double carob cake with a super easy carob coconut frosting will make you fall in love with the often misunderstood ingredient known as carob!
Ingredients
⅔ cup flour (organic, white, unbleached) (sub if desired for gluten free)
½ cup coconut sugar
½ cup raw carob powder (mine is from One Lucky Duck)
¾ teaspoon salt
2 teaspoon baking powder
a few pinches of cinnamon
12oz silken tofu
1 shot espresso, warm
¼ – ⅓ cup virgin coconut oil, softened
frosting: 1 part carob powder to 1 part virgin coconut oil (start with ¼ cup of each, add more to make more frosting)
Instructions
Preheat oven to 350 degrees. Grease an 8″ square baking dish.
Combine the two frosting ingredients in a large mixing bowl by mashing them together until a thick frosting forms. You want to make sure that your coconut oil is at room temperature in a fluffy, mashable state. Start with ¼ cup oil and ¼ cup carob powder. Double recipe for more frosting. Set aside on counter, covered.
Combine the flour, salt, baking powder, cinnamon, coconut sugar and carob powder in a large mixing bowl.
Combine the tofu, espresso (warm not hot) and coconut oil in a blender. Blend until silky.
Stir the wet blended mixture into the dry until a fluffy mousse-like batter forms.
Pour the batter into the baking dish and bake at 350 degrees (no higher, as carob burns easily!) for 22-25 minutes or until the cake pulls away from the sides of the dish and is cooked through the middle. Cool cake and frost when cooled. If you want a melted ganache frosting you can spread the frosting over top the cake when it is still warm and in the pan and it will harden as it cools in a glazed effect. Serve! Store in the fridge – this cake is delicious served warm, room temperature or cool from the fridge. Consume within a few days.
Yield: 12 servings, 1 8″ x 8″ square cakePrep Time: 00 hrs. 15 mins. Cook time: 00 hrs. 25 mins. Total time: 40 mins.
Nutrition
Calories:

165

Fat:

10g

Protein:

3g

Totalcarbs:

20g

Cholesterol:

0
Tags: cake,dessert,carob,coconut oil,vegan,frosting