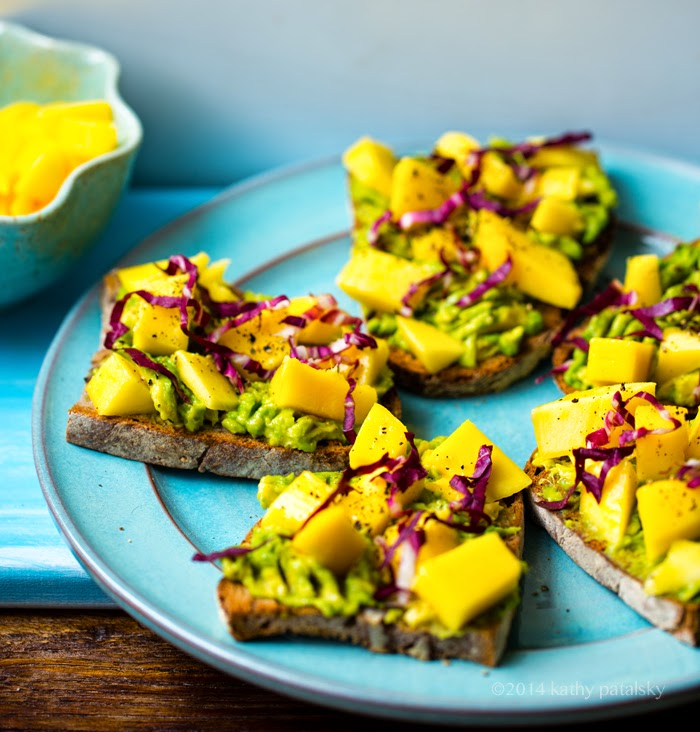 Here it is. My epic toast post. I gathered 18 of my best "toast" recipes for you today, because I think we all know that toast is at the tip top of the hot food trends chart lately. And I think it is here to stay. Well, at least the avocado toast part!
Toast is perfect for breakfast, lunch, snacks or light dinners. You can easily modify "toast" to suit whatever ingredients you have on hand. Meaning you can feel free to sprinkle on some pumpkin seeds, add a handful of leafy greens, drizzle some EVOO or chop some cucumbers, peaches or tomato to serve on top or on the side. Toast is fun, easy and a super way to get creative in your kitchen! Here are my favorites and a new recipe for Sweet Mango Avocado Toast with Radicchio…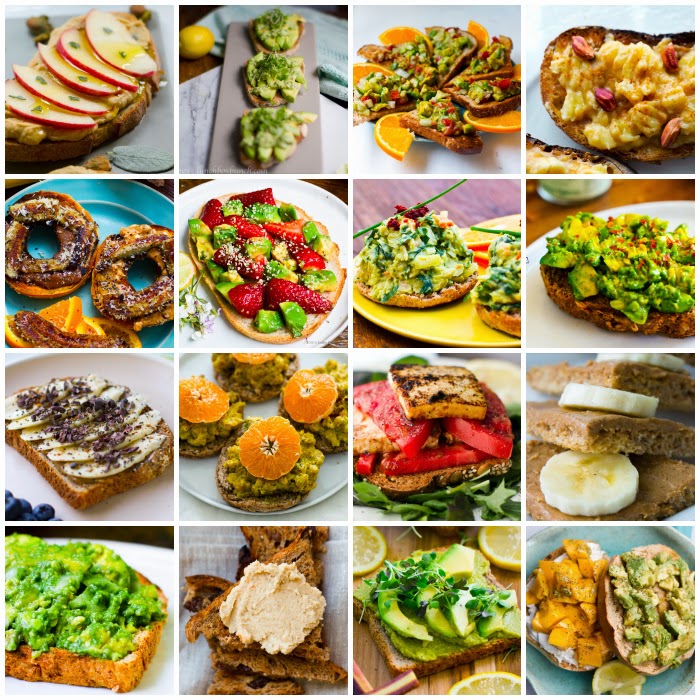 Today's new recipe. Served on Le Pain Quotidien's walnut bread.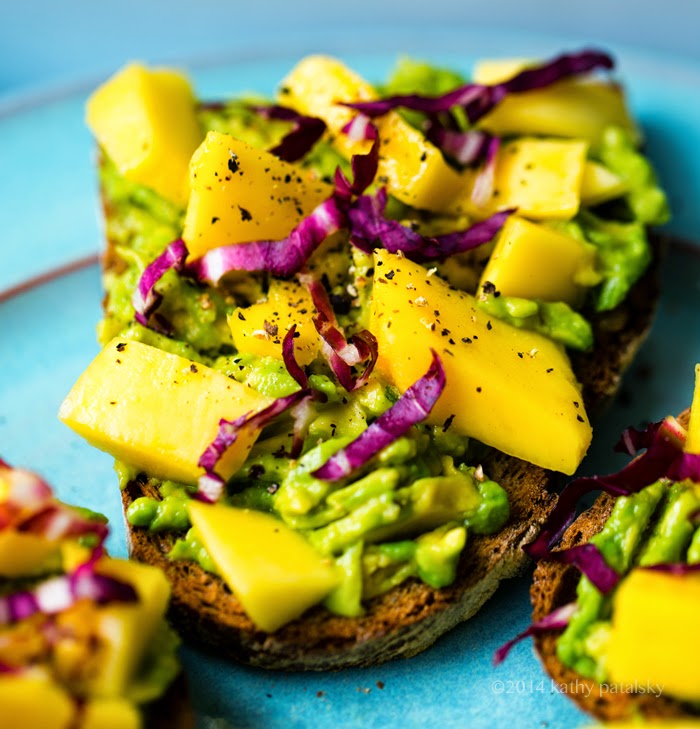 WHAT IS TOAST? When I say toast, I do not just mean some toasted bread with jam or butter slathered on. That is old school toast 🙂 New school toast is much more intriguing, creative and down right delicious!
"Toast" is basically a type of recipe that serves ingredients on toasted or warmed bread. It is basically like an open-faced sandwich, but one that has minimal ingredients usually. Sort've like a "tartine" aka open-faced sandwich. Toast can be as simple as adding one ingredient (almond butter toast) or as complex as adding many ingredients! As many as you can pile on without needing to add a top slice of bread basically. The most famous "toasts" are avocado toast and almond butter-banana toast.
Drink suggestions: Toasts pair very well with warm mugs or turmeric lattes, chai, matcha teas or even a light smoothie. Or coconut water and fruit juice pairs well too.
Any bread will work for "toast!" You could even bake your own. Or you could use crisp-bread or large rice crackers or cakes.
Epic Toast Post: 18 Vegan Toast Recipes!

1. Lemon Avocado Toast with Basil Pesto:
2. Veggie-Loaded White Bean Avocado Toasts with harissa
3. Curried "Eggy" Chickpea Scramble Toasts
4. Spirulina Superfood Infused Avocado Toast (+ bonus shake recipe)
7. Grilled Mango Maui Bagels or Toast
8. Hummus-Apple Toast / Tartine
10. Avocado Toast on Homemade Citrus Pumpkinseed Bread
11. Pinwheel Platter
12. Simple Almond Butter Morning Toast
13. Maple-Cinnamon Peanut Butter Banana Smashed Toast
14. Ginger-Mint Strawberry Avocado Toast
16. Hummus on Cinna-Raisin Bread Toast
A different kind..
17. Cinnamon Orange Vanilla Grilled French Toast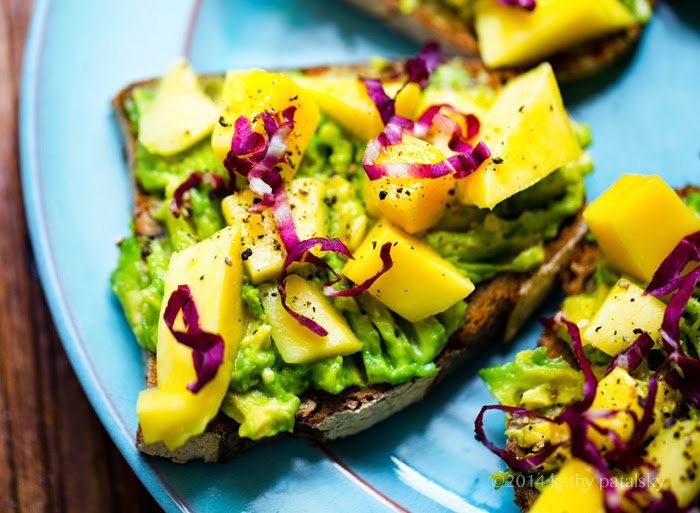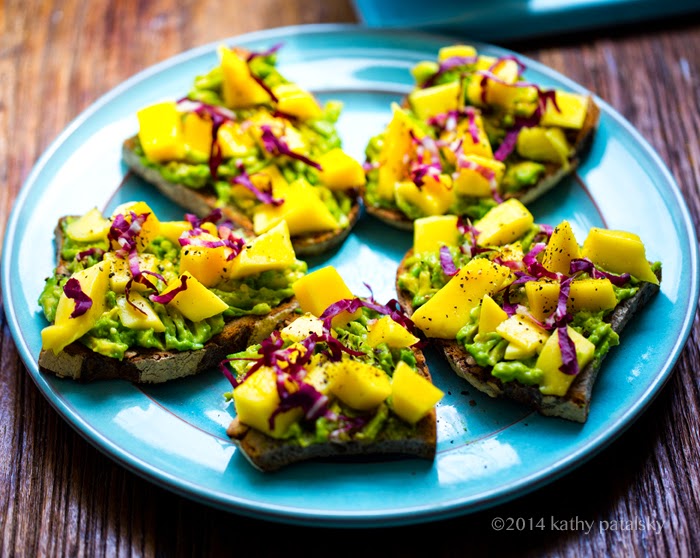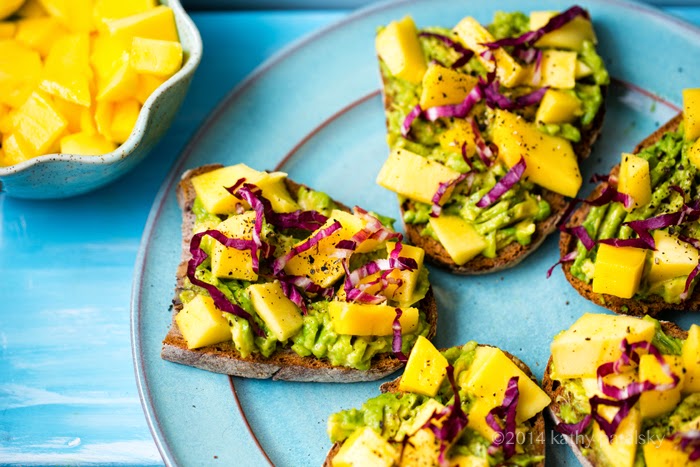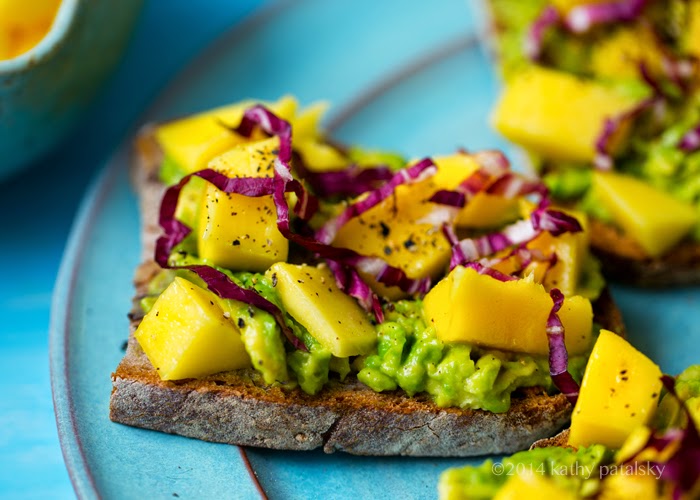 Total time: 7 mins.
Tags: avocado toast,vegan,avocado,snack,appetizer,lunch,mango