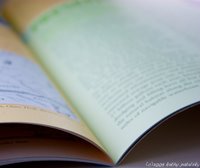 I get a lot of awesome news links sent to me. But Friday rolls around, and I haven't shared any of them yet. So here's a round-up of my fave foodie, health, green and wellness news links I found this week. Stories include healthy Father's Day gifts, a report on Naked Juice removing it's supplements in it's juices, super food combinations, healthy-skin vacations and even a story about how it is cool to be healthy again. Check out the links and my story comments, ahead…
FYI, if you've got a great story, tweet it my way.
Here is my Friday Wellness News Round-up, Top 11 Links:
1. The Consumerist: Naked Juice removes supplements, Now Just Boring Juice.
*My Comments: Very interesting story about how Naked Juice changed their juices, but not the juice prices. What do you think?

2. Men's Health.com: The Most Powerful Food Combinations
*My Comments: Awesome story about how eating certain foods together actually makes them healthier!

3. Health.com: Healthy Father's Day Gifts for Dad
*My Comments: Yay for a healthy daddy.

4. Huffington Post: It's Cool to be Healthy Again
*My Comments: I so agree.

5. Real Simple: 9 Healthy Pre-Dinner Snacks
*My Comments: Some great ideas here for pre-dinner snacks. You know you do it.

6. New York Post: Goose is Cooked in NY Air Blitz
*My Comments: So angry and sad about this story.
7. Web MD: The Best Diet for Allergies
*My Comments: Got allergies? Read this.
8. LA Times: Spa Review: Swimmers Treadmills-Gear
*My Comments: I want one.

9. LA Times: Agave Syrup's Benefits in Debate: Is it too Sweet?
*My Comments: Interesting.
10. LA Times: Food Inc. is Coming
*My Comments: Love this movie. You must see it. Screenings are popping up.
11. Health.com: 6 Skin Healthy Vacations

*My Comments: Some vacation dreaming..for your skin.