People. Interviews.
*last updated 3/2011*
David Murdock (of Dole) Wellness Lessons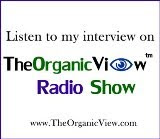 1/2011 Kathy's Interview with June Stoyer from The Organic View
Topics: vegan living, healthy kids, vegan myths, blogging and favorite vegan products and food.
Veggie Girl Power Interview Series #2
Gena Hamshaw
Chloe Coscarelli
Susan Voisin
Carolyn Scott
Ani Phyo
Heather Mills
Alex Jamieson
Isa Chandra
8/2010 Interview with Chef Amanda Cohen on her Iron Chef vs. Morimoto Experience!