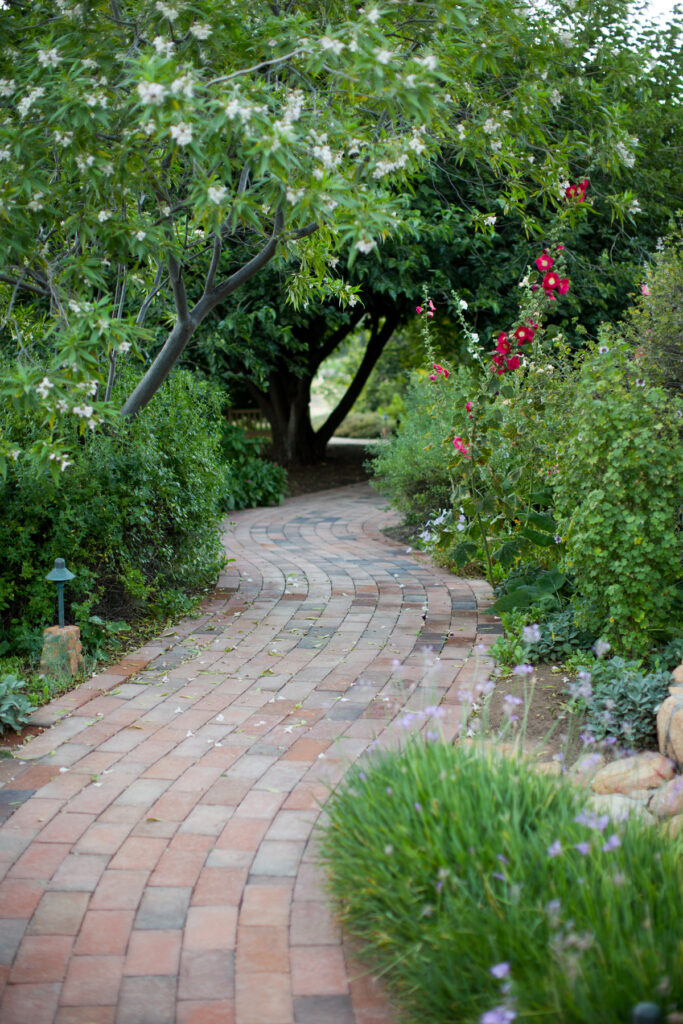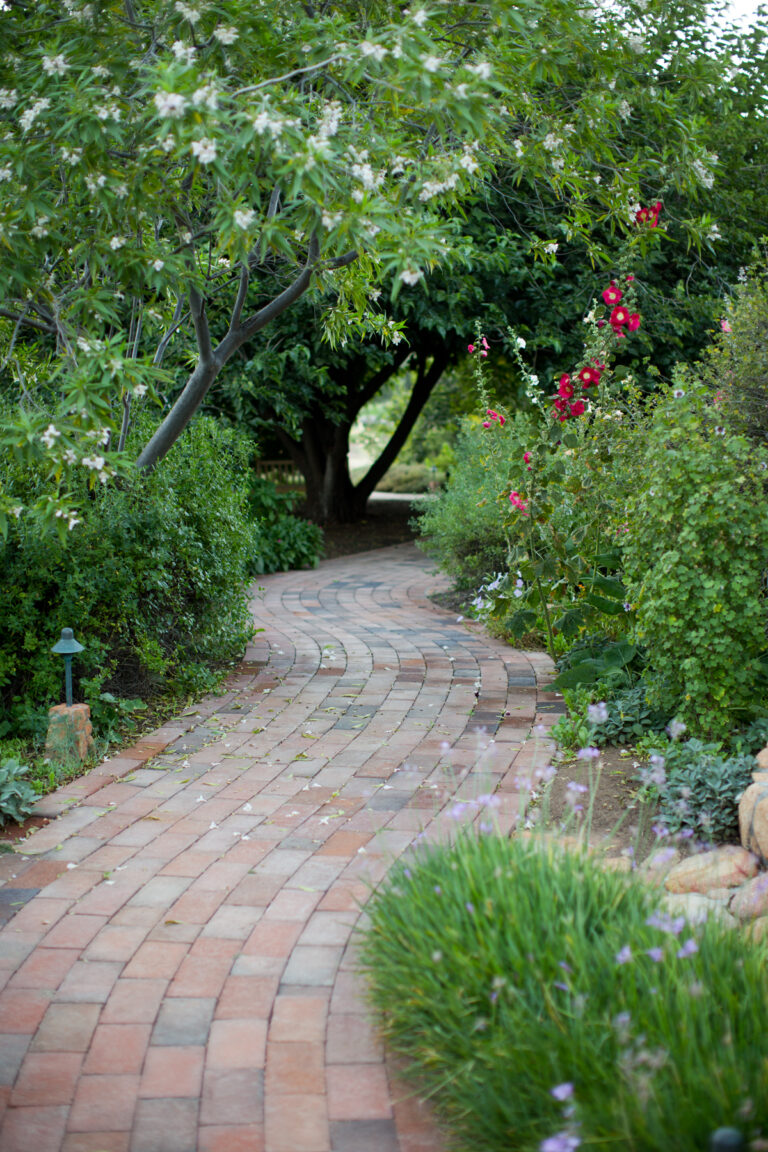 A few years ago I was thrilled to visit one of the most epic wellness destinations in the world, the Golden Door Spa in Escondido California. While I was at the Golden Door, I heard about "The Ranch." Aka, Rancho La Puerta, in Tecate Mexico, located right over the border just a short distance from San Diego, California.
"It is the original! You have to go down to Deborah's Ranch in Mexico!" One woman gushed to me as her wide eyes sparkled with startling enthusiasm. So when I returned home from Golden Door, I googled this "ranch" and soon put Rancho La Puerta at the top of my wellness travel list!
And last week I experienced the ranch for myself! If you are like me and have a passion for wellness, keep reading.. My Week at Rancho La Puerta.. + the 22 things I loved about my stay and 11 tips for your stay!..
Investment in Your Health. At some point during the trip, a ranch staff member said this..
"You have chosen to spend your vacation time, your week away from your job, maybe your family and responsibilities, here at the ranch. You have chosen to make an investment in your health."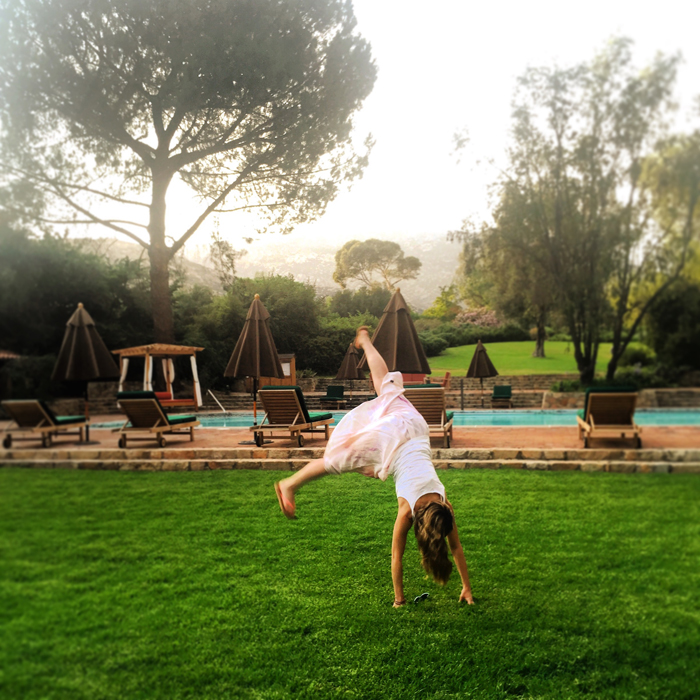 Those words resonated with me all week. The choices we make, shape our lives and our wellness. The people who choose places like RLP for their precious vacation time and funds have made a conscious decision to improve their wellness. And the ranch fans keep coming back again and again and again because the ranch really works! You absolutely leave your week feeling transformed and inspired to bring healthy habits back into your everyday life at home.
My video experience. Clips from my week..


Who Goes to RLP? The majority of the guests are female, but both male and female guests are welcomed. Most of the guests are 50 and over (from my unscientific estimate), but plenty of younger guests visit as well. During family weeks, kids can be ages 7-17 at special rates.
Two Girls at the Ranch. I was thrilled to be able to bring my good friend Cat of Rabbit Food for My Bunny Teeth on the trip with me. I would not have had as much fun as I did without her bubbly, sweet and lovingly social personality by my side.
Outside our room, aka casita..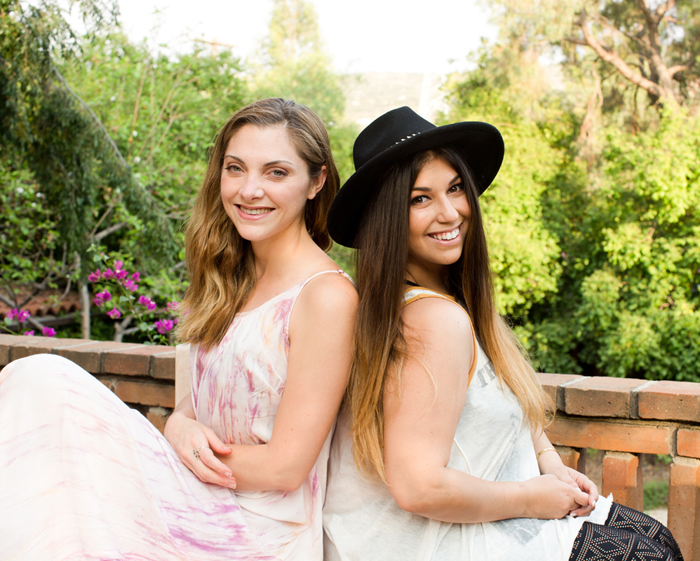 Beautiful spots for relaxing around ever winding path..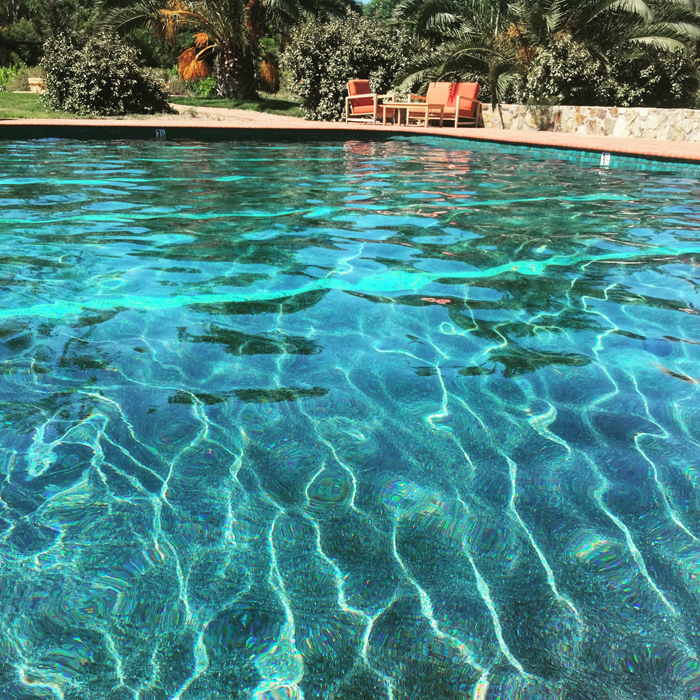 Those pools…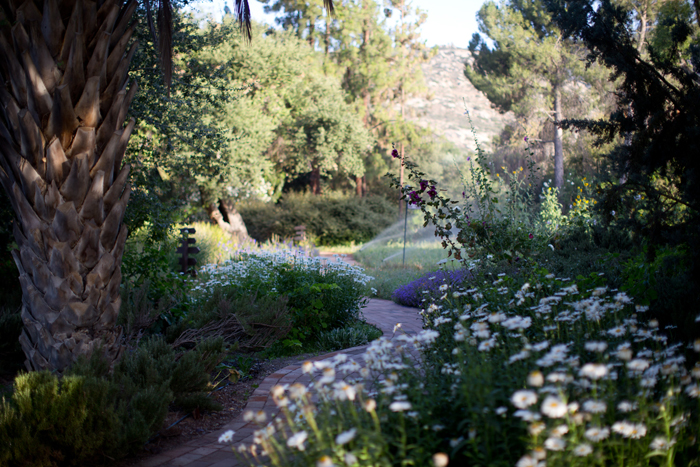 Lose yourself in the brick paths, flowers, singing birds, sunshine and peace that surround you during your stay..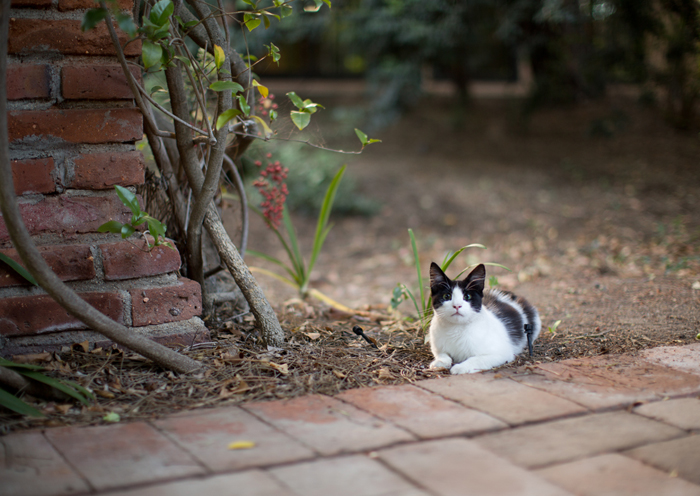 You had me at ranch cats… "Hi there! Happy to have you at the ranch!.." – cheetah the kitten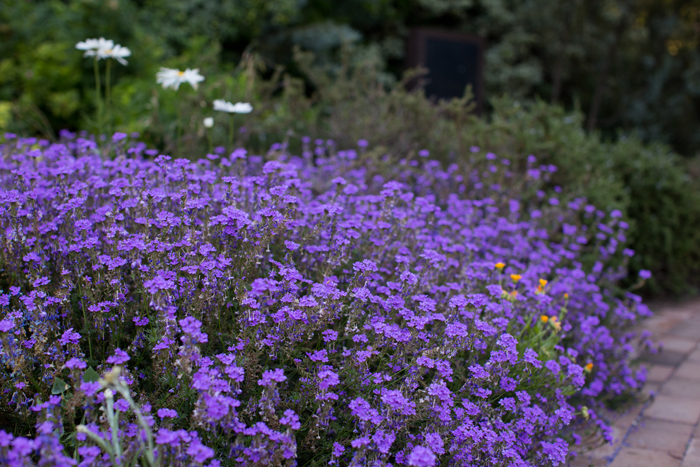 Vibrant colors and textures, sounds and scenes fill your senses.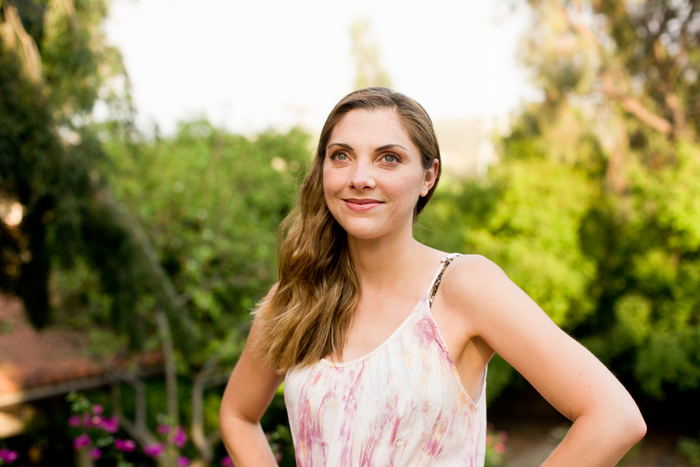 Last day at the ranch photo sesh. I felt stronger, calmer and more inspired and sparkly than when I went in!

My Typical Day at The Ranch..
6am: Wake
6:30-7am: Arrive at Main Lounge to meet for morning hike
7-8am: Morning Hike
8-9am: Breakfast in the Dining Hall (fresh fruit, oatmeal, fresh-squeezed juice, hot mint/ginger/lemon tea)
9-10am: Mellow Class or Relax in lounge or by pool. (Mellow classes include Stretch, Meditation, Yoga 1..)
10-noon: Two more classes or down time. Favorite classes included: Tennis, H20 Boot Camp, Bar Method, Dance, Circuit Training and more.
12-1pm: Lunch in the dining hall (Hot soup, giant salad with veggies, legumes, quinoa or rice, lentils, salsa, tortillas, special entree and hydrating lemonade)
1-5pm: Flexible time for getting spa treatments, smoothie snack by the pool, relax and Wi-Fi in the lounges, take light classes, fun dance classes,nutrition/wellness lectures or art classes like sculpting..
5:30-7pm: Waiter-served dinner in the dining hall. (Soup, salad, vegan entree, vegan dessert and ginger tea)
7-9pm: After-meal activities or special presentations or mingling in the lounges or wine bar.
9:30-10:30pm: Bedtime!
Then you wake the next day and do it all over again for a full week! It is a constant infusion of wellness, healthy food, spiritual healing, social stimulation, fun, sweat, cardio and muscle intensity, workout shoes, sunshine, fresh air, mountains, education, tea, meetups, health and happiness.
I left the ranch feeling refreshed, lighter, stronger, calmer, more focused, richer in friendships and relationships and healthier. It is a transformation I cannot fully describe because you have to experience it for yourself. (And ps, If you want to visit the ranch, I have a coupon for you at the end of this post!)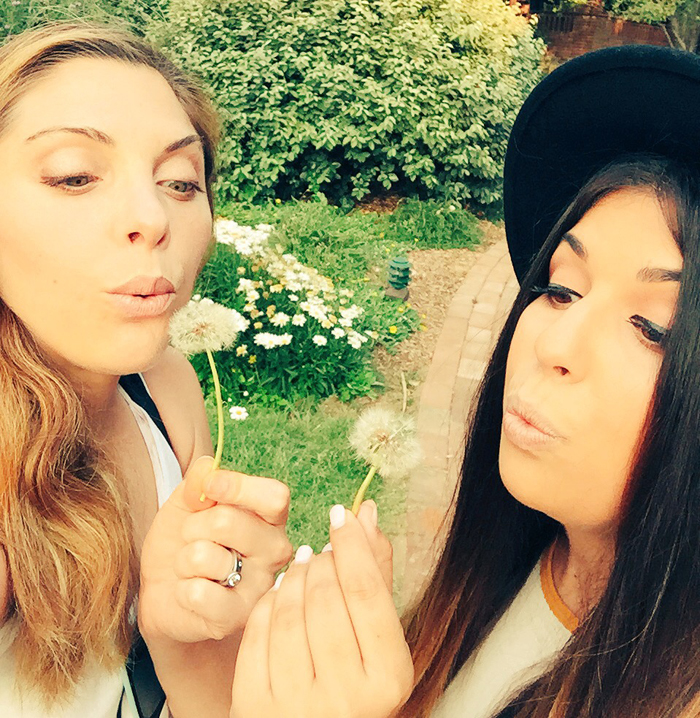 Cat and I on the last day of vaycay, aka what I call "wellness camp for adults"

22 Amazing Things From My Week at Rancho La Puerta
1. Getting There is Easy.
The border crossing is super simple since you cross over in the ranch's shuttle after meeting at San Diego Airport. They guide the way! Easy. Safe. Fast.
Basics: Bring your passport!
2. Beautiful Rooms Greet You.
The rooms at the ranch are gorgeous, with classic Mexico-themed accents. Cool, soft tile floors, colorful accents, large bathroom, private sun lounge area overlooking the mountain, fresh fruit, and comfy beds.
Basics: There are many different casitas (rooms) to choose from. Different sizes and locations. We were in Sol 13 and loved our spot.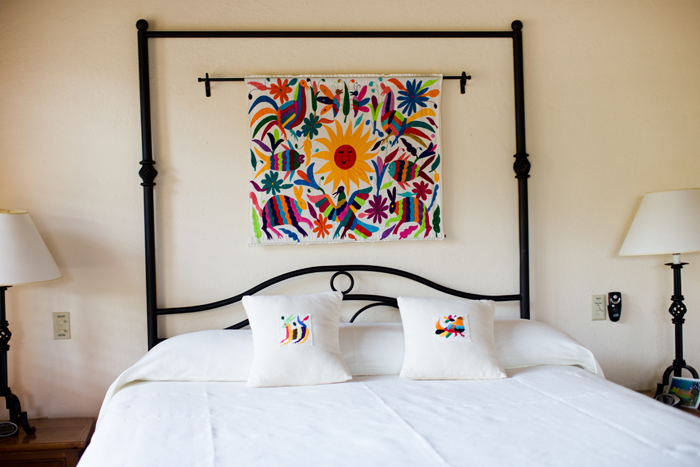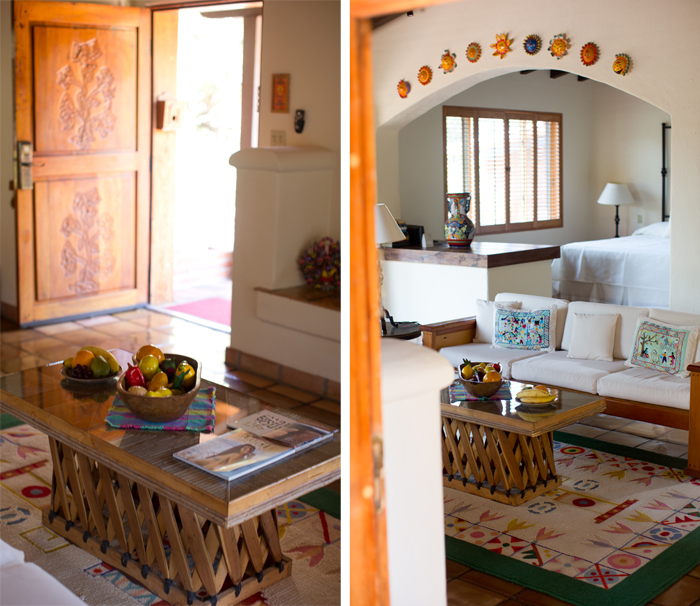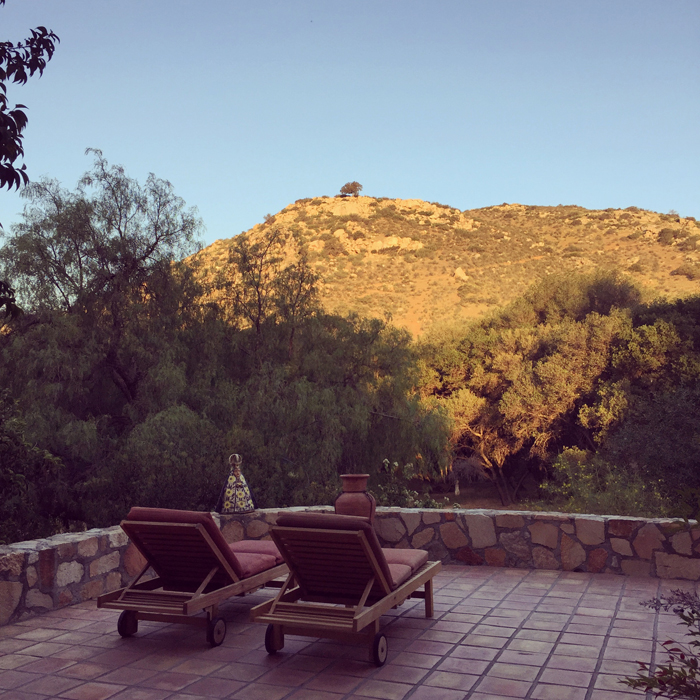 Private sun deck view..

3. Special Diets + The Food: Success! Oh my gosh I cannot say enough amazing things about how perfectly the amazing dining and kitchen staff work with special diets and food allergies. Cat has a lot of life-threatening allergies and of course I am vegan. But for breakfast and lunch (self serve in the dining hall) there were LOADS of options for us. And dinners went well too. They can provide vegan options for anything and they always provide special or side items if you request them "Can I have some tofu on the side, or a larger portion of salad, or a side of bread, or both the entree options, please?" ..Yes!
Breakfast and Lunch is a create-your-own meal using the fully stacked food options, plus the daily specials offered in the kitchen. They always have a special salad, soup and entree at lunch. Then dinner service has a set menu (with options for the entree) and is served by the dining staff. There are also snacks served in the lounges or by the pool all day long.
Basics: The menu served is actually mostly vegan! LOADS of plants with occasional offerings of fish and cheese/dairy. No meat is served. You will eating loads of plants, nuts, grains, legumes and herbs. Quinoa, beans, oats, fresh fruit and veggies, nuts, seeds, nutritional yeast, fresh juices, tea and more..!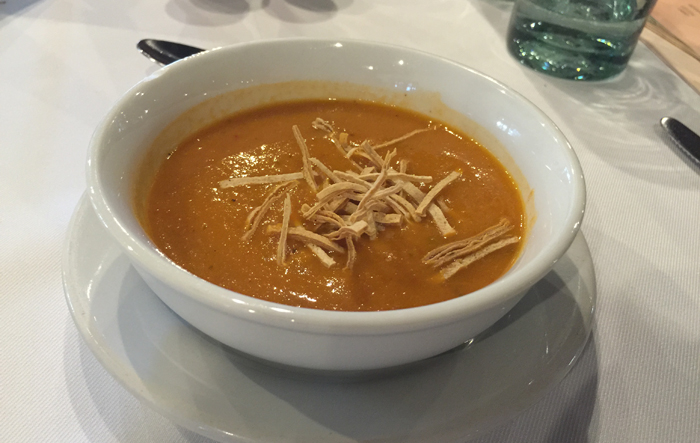 This tortilla soup on the first night was amazing!

Guac and sangria night!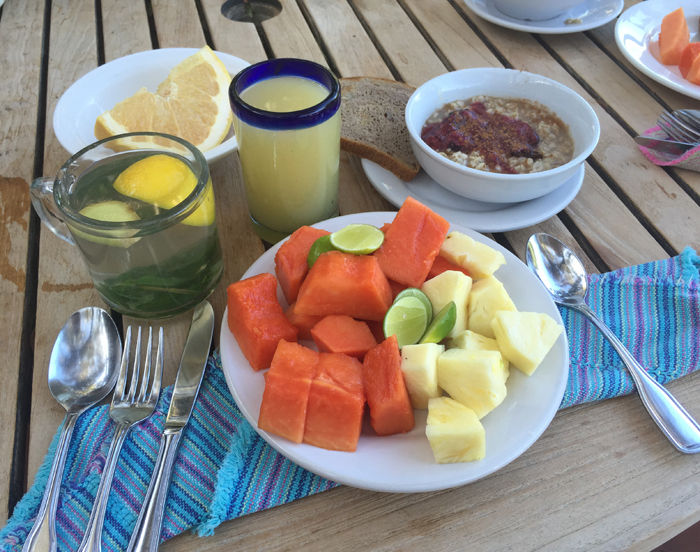 Typical breakfast..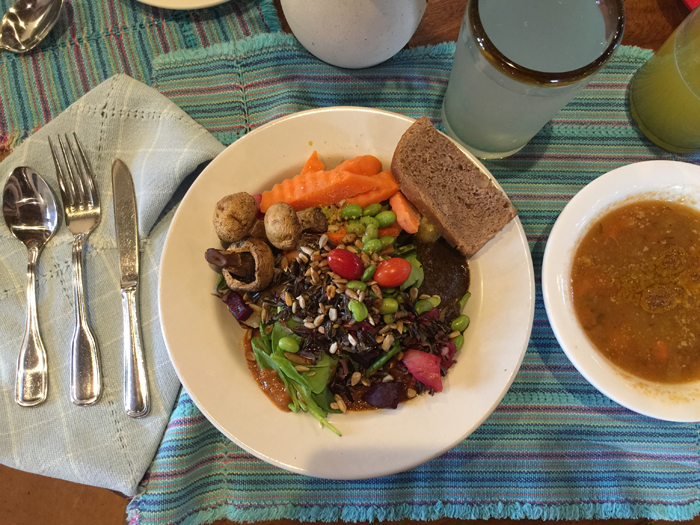 Typical DIY Lunch..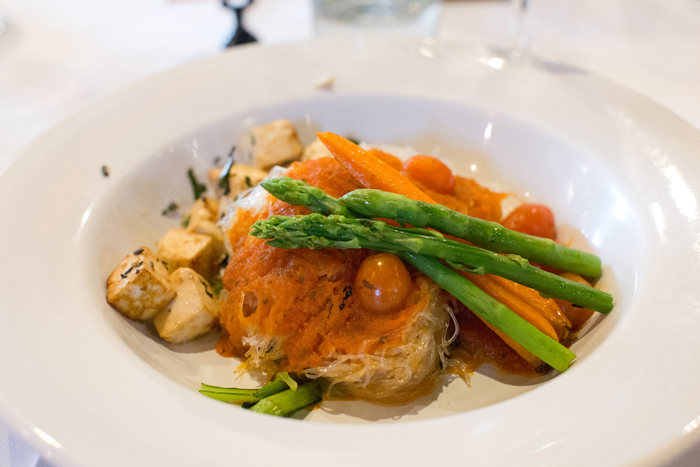 Pasta dinner.. with a side of tofu, over spinach, with more veggies and a yummy sauce..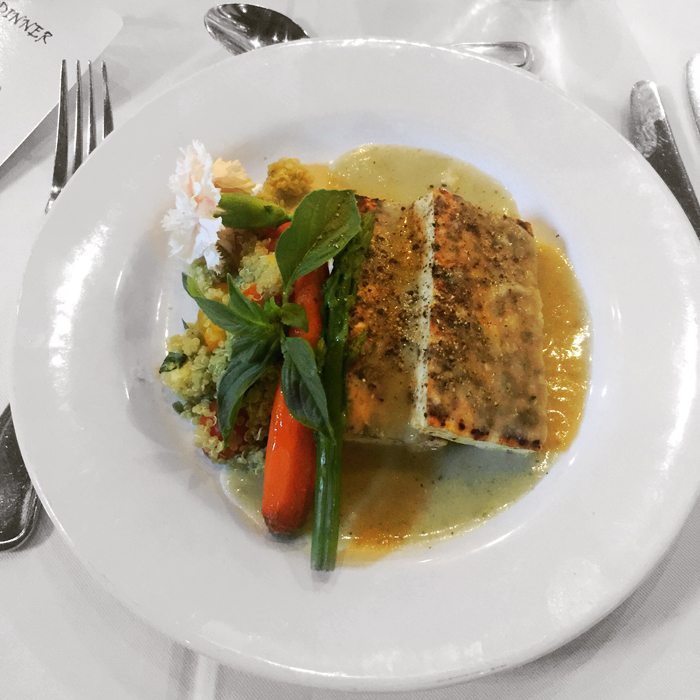 Special dinner of tofu steaks over avocado veggie quinoa with veggies….

4. Ranch Cats!
OK, I love the fact that there are several rescued cats roaming the property. I fell in love with them! They really enriched my experience. Animals bring such value to public spaces.
Basics: Say hi to the kitties, but try not to feed them!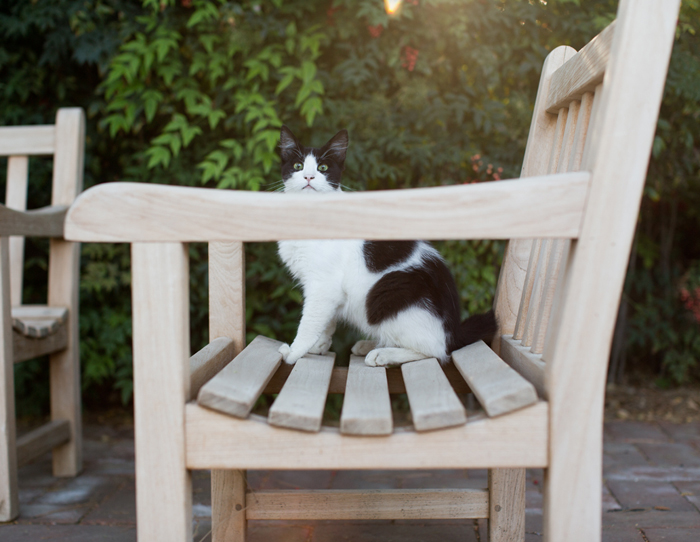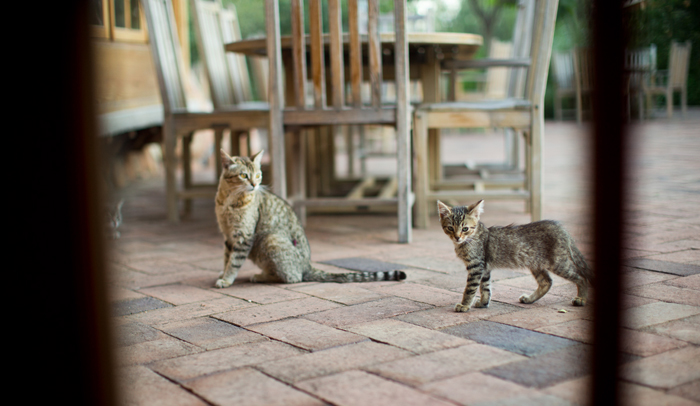 Kittens at the ranch garden..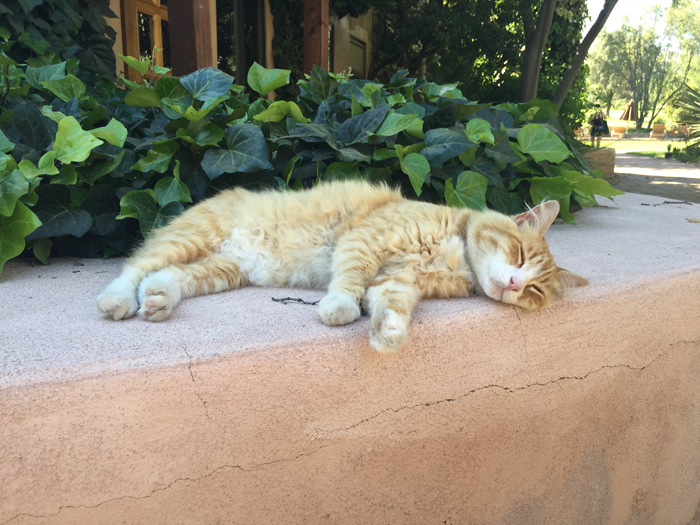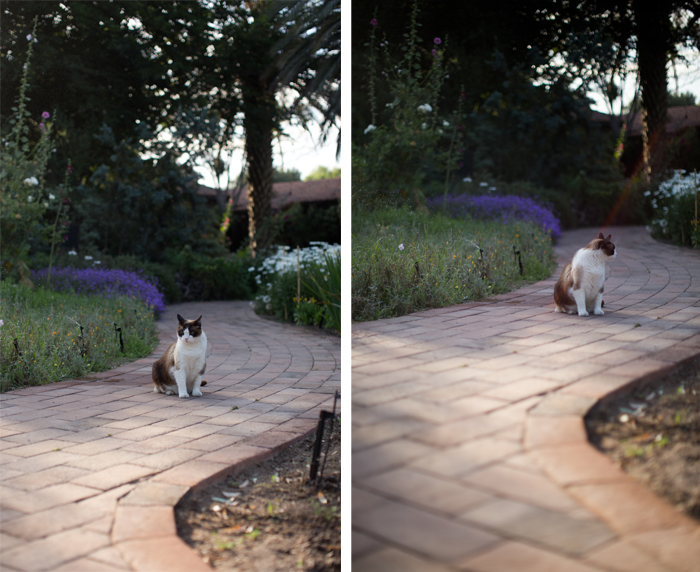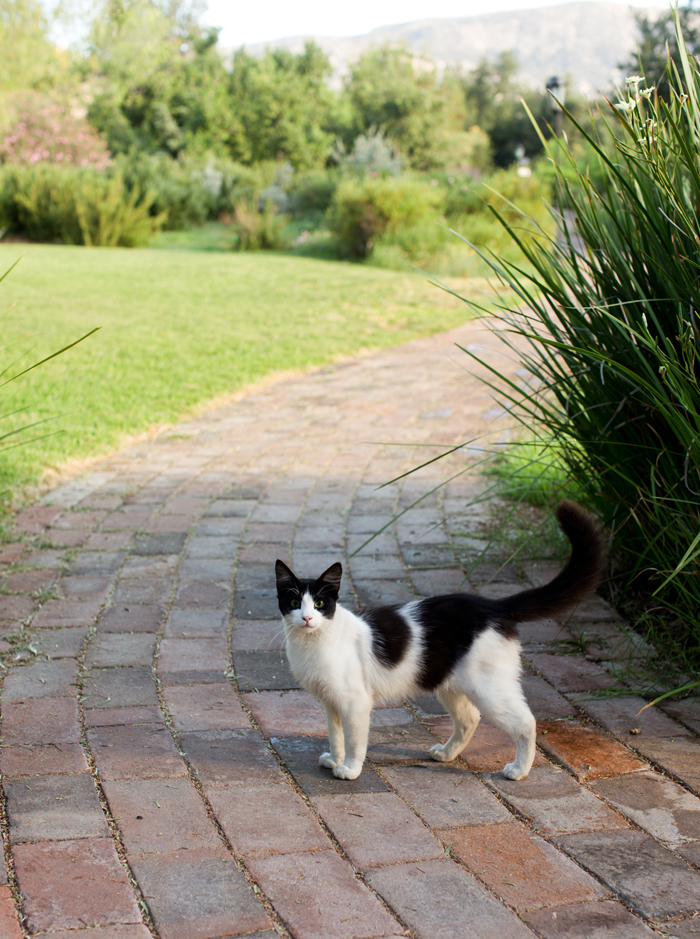 5. Fitness is Always Exciting + Fun!
Fitness all day, everyday. Most guests seem to take 2-4 fitness classes a day. The classes usually run are moderate intensity or go-at-your-own-pace so that you can work in a variety of classes all week. It is fun trying SO many different workouts. I never did the same workout twice and did 2-4 classes a day! "Classes" are not just fitness, but lectures, art and meditative.
Basics: You are given a weekly schedule when you arrive. You create your own schedule and can do as many or few activities as you'd like.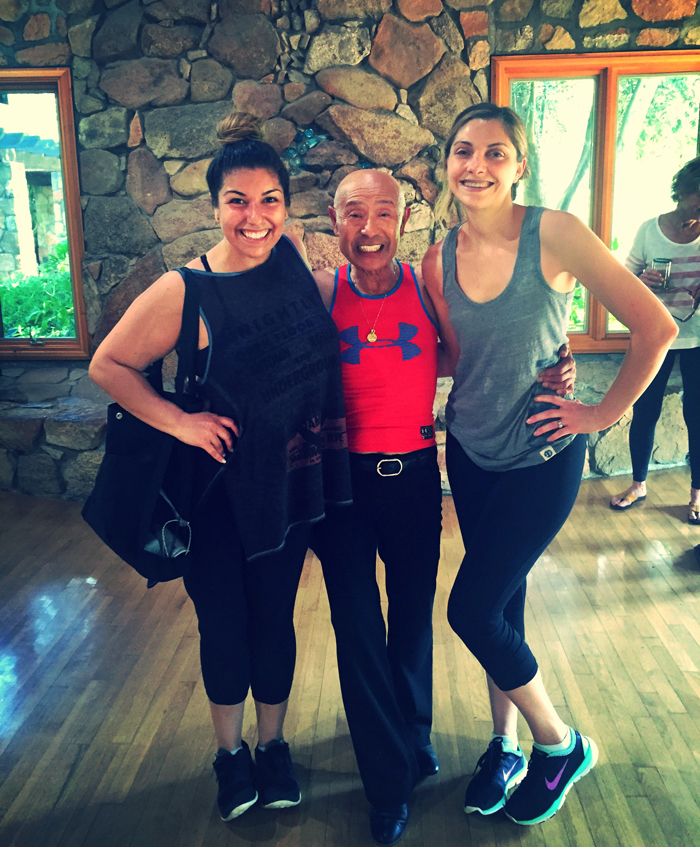 Dance class with this incredible instructor, Yuchi!..

6. The Beautiful Grounds.Beautiful gardens, pools, trees, wildlife and more. I saw plenty of lizards, bunnies and birds like quail too. Sprawling and magical. It never feels crowded even though there are plenty of other guests there. Many times Cat and I were strolling around saying, "Where is everyone?" I loved that!
Basics: Take a few solo strolls around the property and seek out every nook and cranny.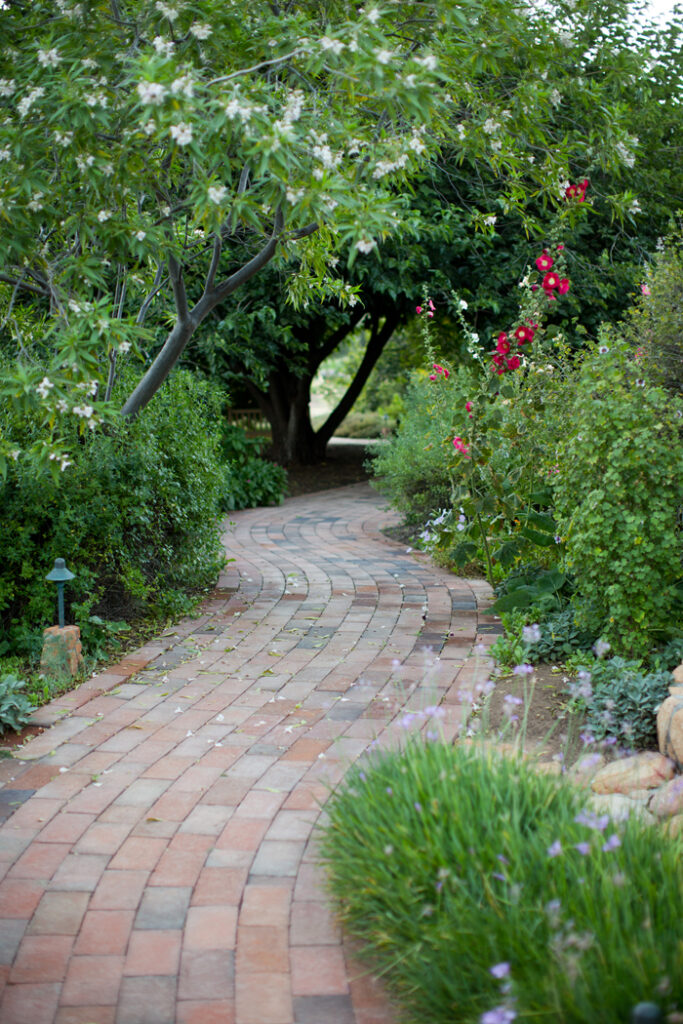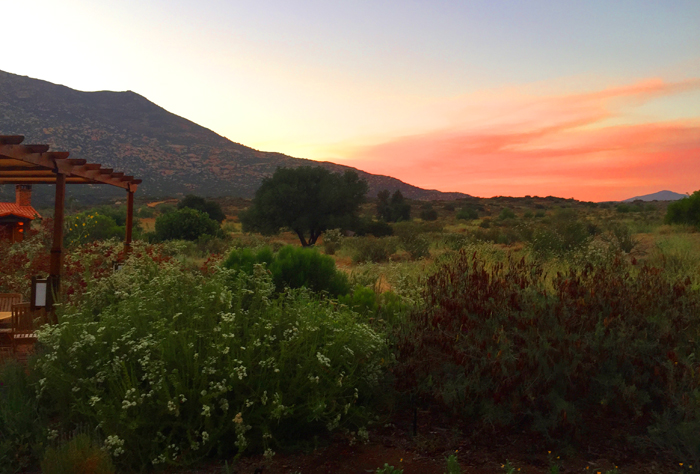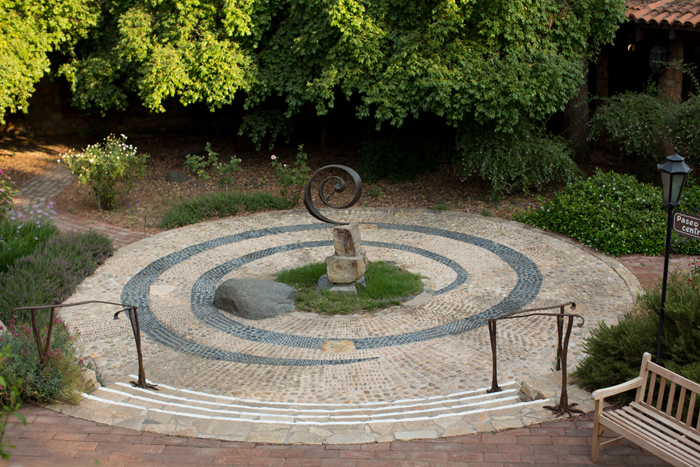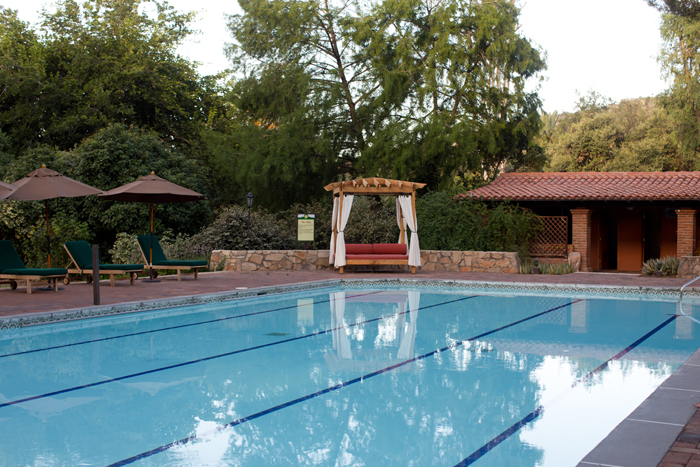 Just one of the many beautiful pools..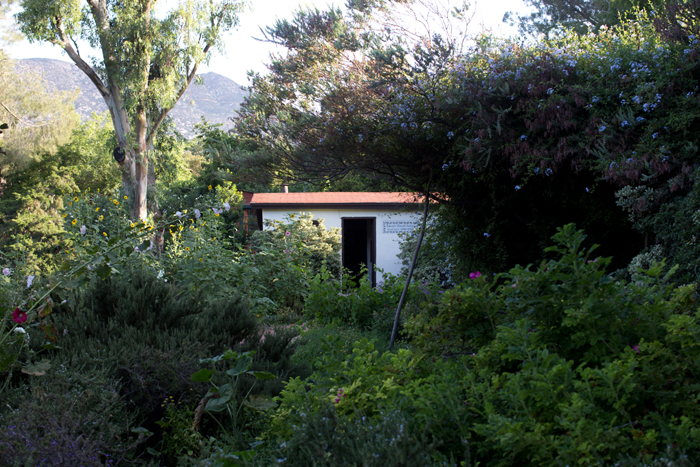 The original house that the founders lived in 75 years ago!..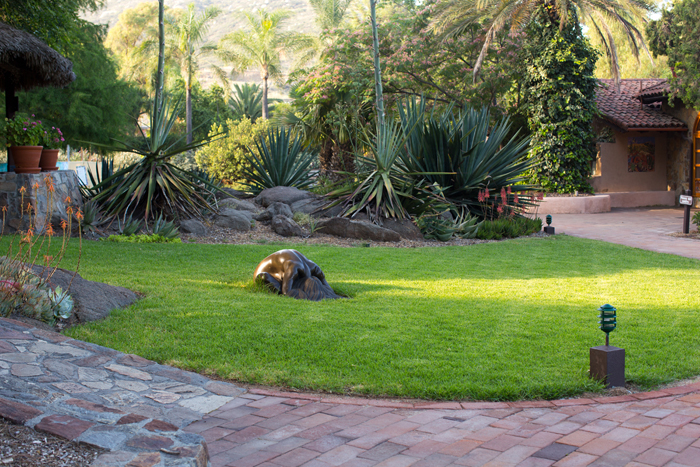 Love these statues throughout..

7. Art Oasis.
Art classes for all. I loved making a beaded necklace in jewelry class, and learning to sculpt in a sculpting class. Slowing down with art was the perfect accent to a long and energized day of fitness.
Basics: Take at least a few art classes, no matter what your art skill level.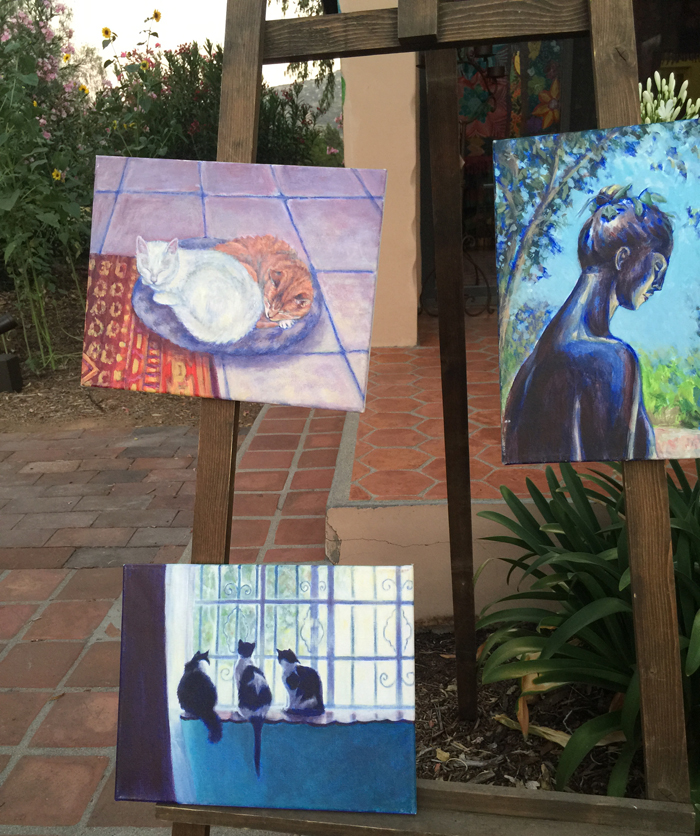 Art by one of the resident art teachers Jennifer – I loved her classes!!..

8. Try Something New + Must-Try Classes.
I loved all the dance classes. One of my fave classes was striptease. Yes, really. The instructor is hilarious and so entertaining. The class was packed for good reason!
I haven't exercised in a pool class in years, but I am so glad I did more than a few pool classes taught by Monica, who was probably my favorite instructor all week. She is super friendly and fun and has the best playlists. She even made a special playlist for Cat and I with Britney, Nsync and a few surprises like Spice Girls. So basically, she is amazing. Pool dance party approved. H20 BootCamp is a must!
Circuit Training was fun! They have so many amazing machines. The best part is that you spend only 50 seconds at each station so it is great for those who get "bored" in a gym or with repetitive workouts. I also found Sound Healing to be really interesting. Unique, a must try for centering yourself or for releasing emotion.
Basics: Try a few of your favorites (maybe like yoga or tennis, etc..) and then add a few activities that you would never imagine yourself liking or trying! Ask return guests and ranch staff what you should try.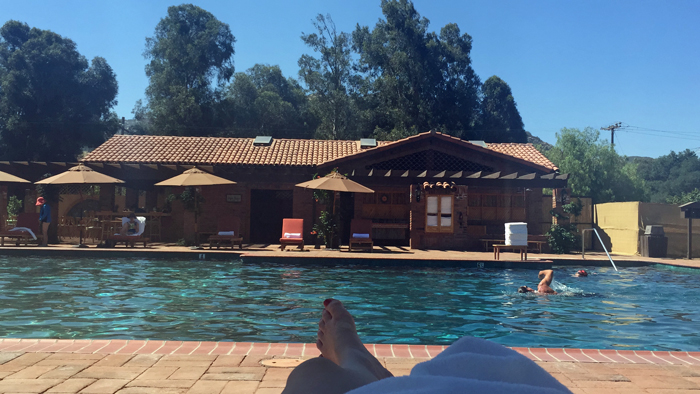 The activity pool..

9. Tea All Day.
I really loved the DIY fresh mint, fresh ginger and lemon stations set out all day. I drank so much mint-ginger tea! Also chilled hibiscus tea at breakfast and lunch.
Basics: Try a week without coffee if you can! I only had one small latte at the coffee bar all week and felt amazing.
10. Spa Treatments.
I had these: Detox Massage, Japanese Facial, Famous Ranch Herbal Body Wrap with Massage and a Wellness Massage while I was at the ranch. I have to say that ALL my massages were incredible. Some of the best I have ever had. I loved the Detox Massage that included "cupping" techniques.
Basics: The Herbal Body Wrap is a MUST try. Your body is wrapped in warm herb-soaked cloths as you sweat and feel the warmth open your pores and relax your body. And chilled ice cloths are applied to your face and neck. You are then massaged in lush oils. It is amazing!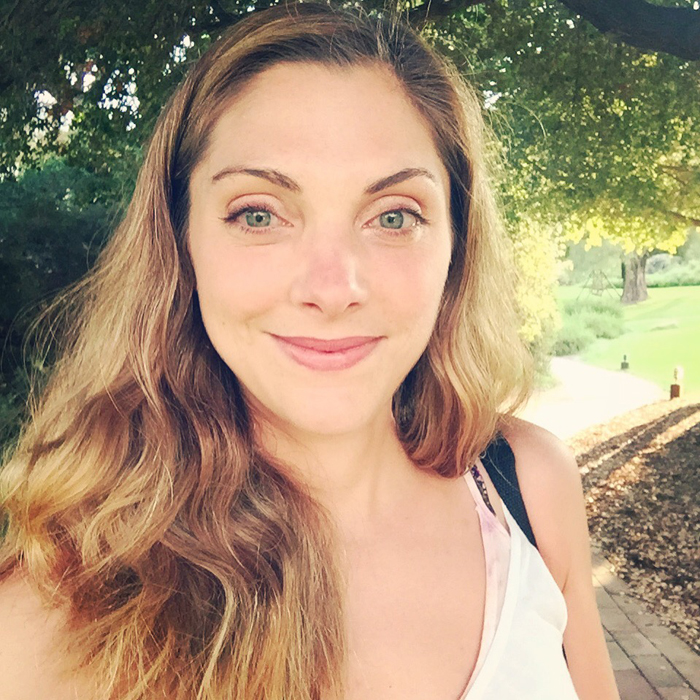 Last day after an amazing massage..

11. Morning Hikes.
My favorite way to start the day at the ranch: morning hike. Several skill levels are offered every morning, and you set out in guided groups. Trust me, the rest of your day will feel extra amazing!
Basics: My fave hike was Alex's Oak.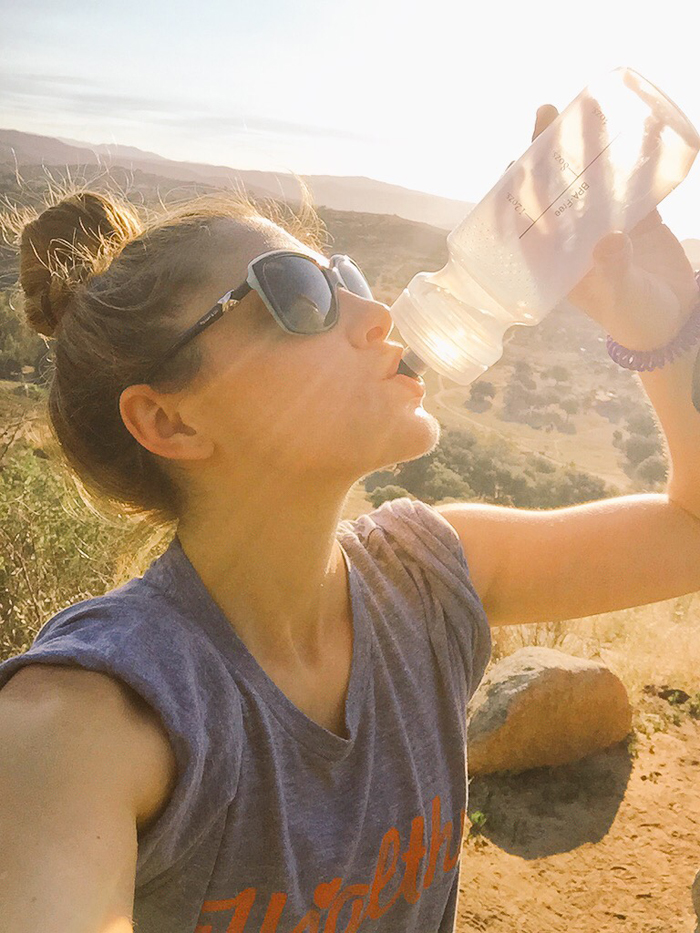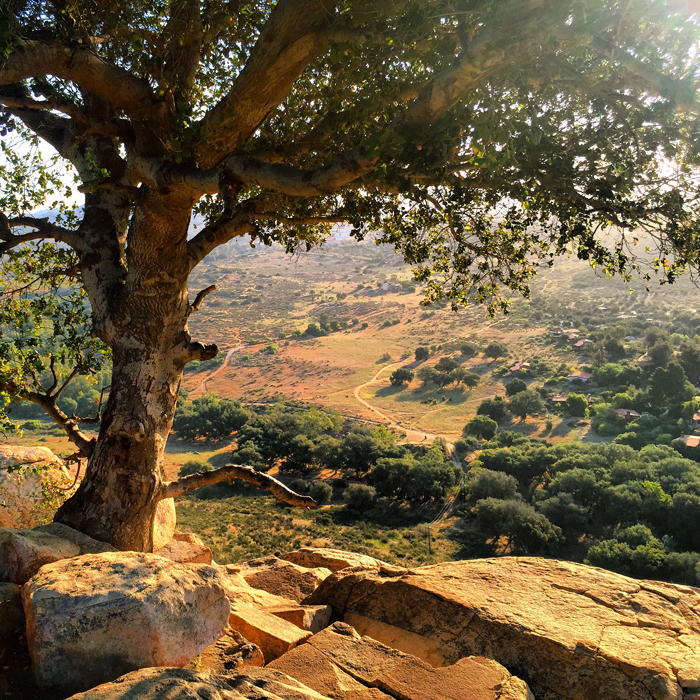 12. Bazaar Del Sol: Wine + Coffee Bar.
I loved the brand new wine and coffee bar! It was a great place for groups to mingle and chat in the evening.
Basics: Not into wine? Try a foamy latte or hot chocolate. Non-dairy milk options are always available. Coconut, soy or almond.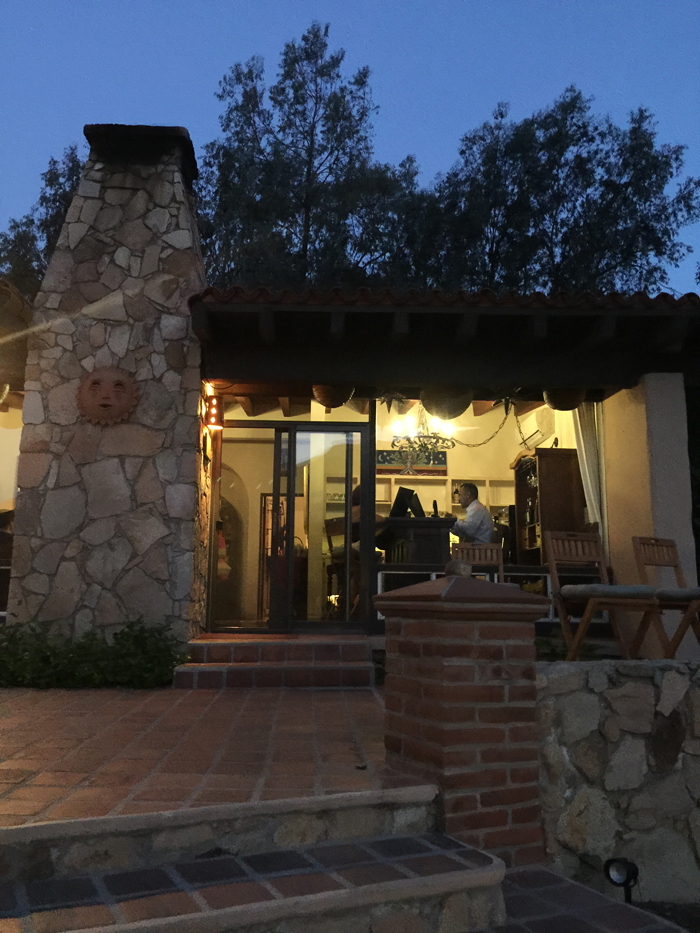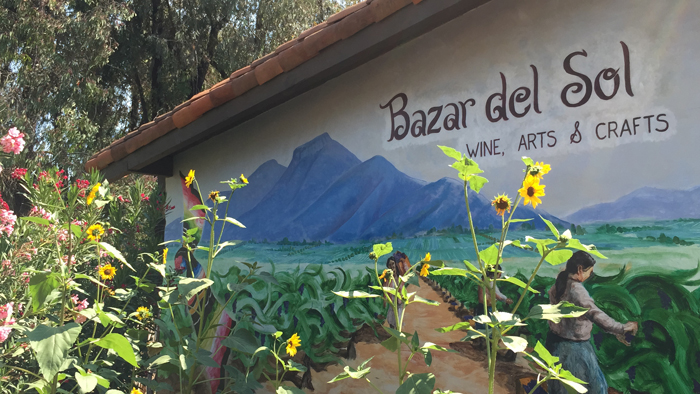 13. Try the Optional Cooking Class
It was a fun evening with some extra special eats, prepared by all us students. Wine is served and the meal is a bit fancier than what is served in the dining room at the ranch. Bring your appetite.
Basics: The cooking class is an additional fee. Note: You may not be able to eat all the dishes if you have allergies or special diets.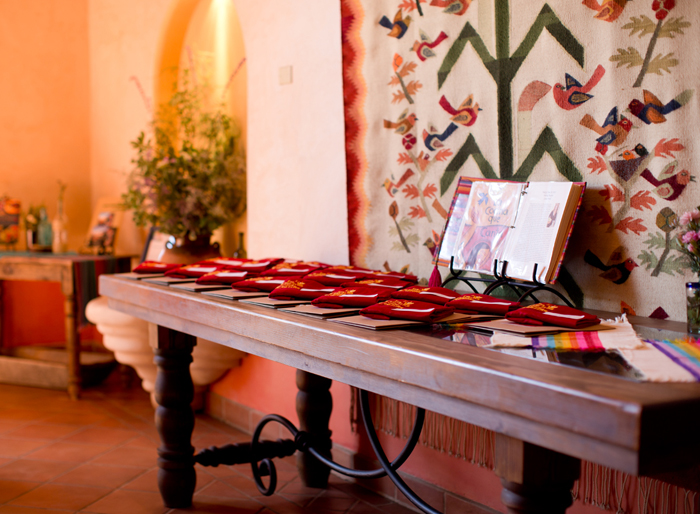 Our aprons..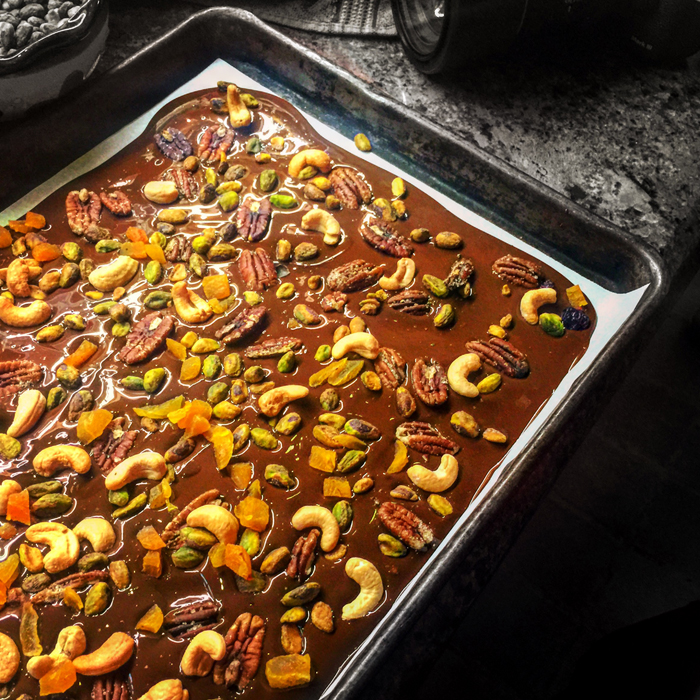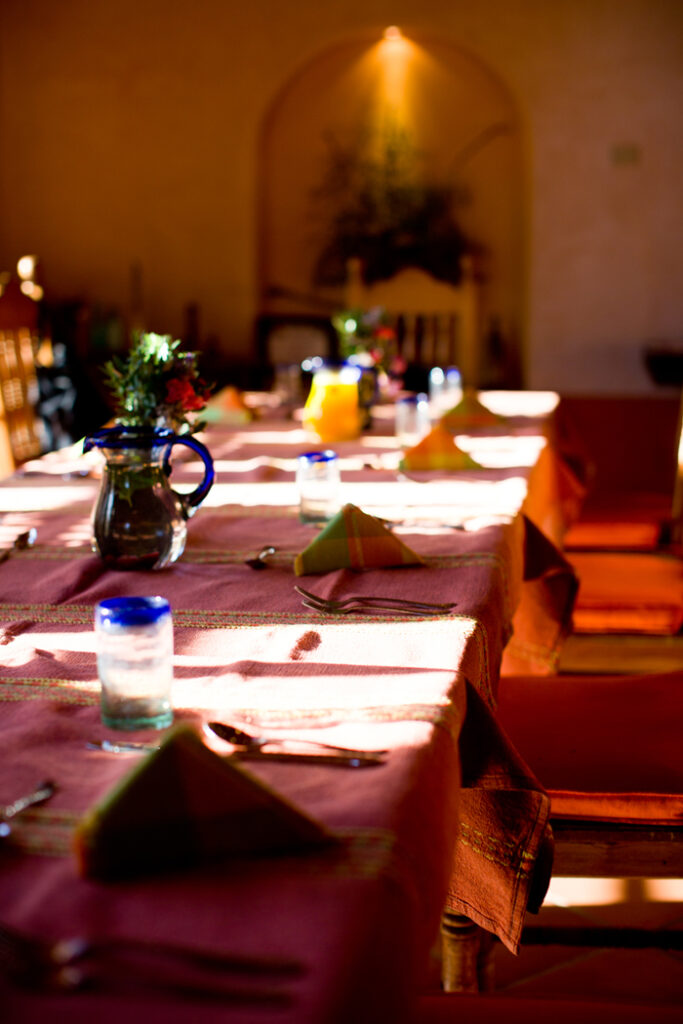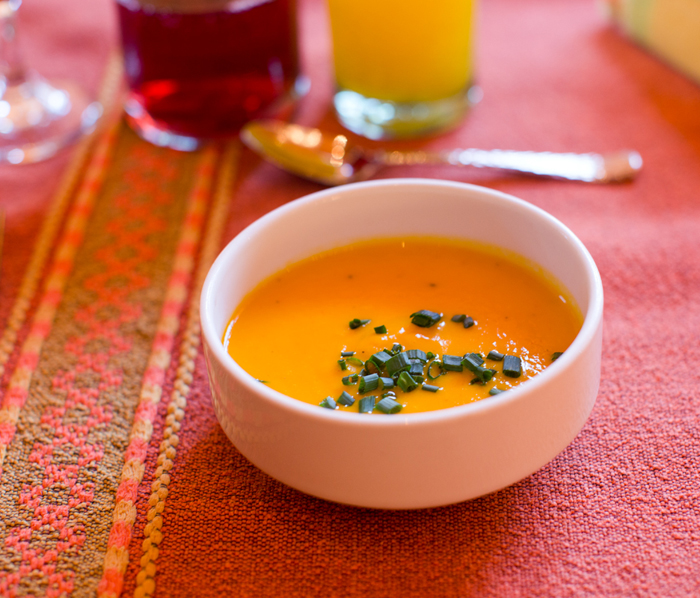 Carrot ginger soup made by the students.

14. The Mercato.
The mercato, aka gift shop, has some really beautiful dishes, jewelry, wellness DVDs, clothing and more. It is a fun place to pick up gifts or essentials like sunscreen.

Basics: Check it out for sure!
15. Poolside Juice and Smoothie Bar!
Love. For an additional fee, you can get a giant smoothie or amazing juice. There are also complimentary smoothies and juices served at special times.
Basics: Get a smoothie and lounge by the pool for a lazy morning or afternoon.
16. Bingo Night!
Bingo night was amazing. It is "Bingo with Barry." Barry is hilarious and cool prizes are given out. Popcorn is served. A must do.
Basics: Arrive early to get a good seat!
17. Plunge Pool.
I loved the cold plunge pool on top of the Villas Health Center. Do some DIY hot-cold therapy by doing the plunge pool and jacuzzi back and forth. It is cold!!!
Basics: Sore muscles? Cool inflammation with a very quick dip in the plunge pool.
18. Those Tortillas!
Made fresh, those warm corn tortillas are the best! They even did blue corn tortillas one day. Amazing. Fill them with homemade salsas, slaws, beans, veggies and more. Tacos alllll daaaaay.
Basics: Ditch bread and go with tortillas if you are trying to be gluten during your stay.
19. Just Ask.
The best part about the ranch is the incredibly high level of customer satisfaction and service. Everyone working there is ON IT. People come back again and again and again for a reason. If you ever need anything food, fitness and beyond, just ask! Seriously. Just ask.
Basics: Friendly and accommodating, the staff is AMAZING.
20. Those Hammocks.
Do not forget to lounge in a hammock. There are many sprinkled throughout the property.
Basics: You can even buy a hammock for home in the mercato!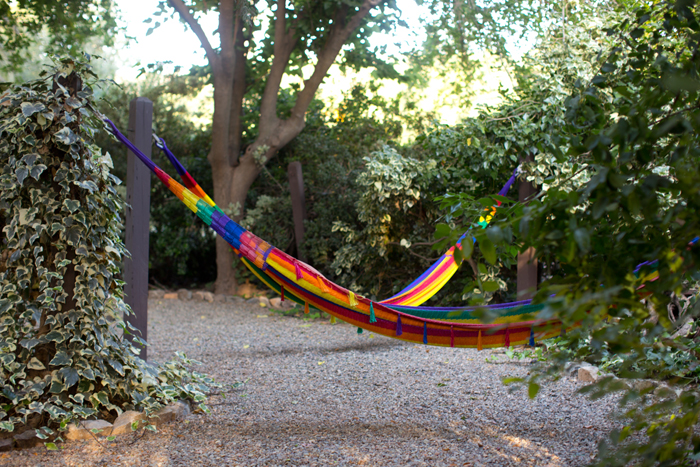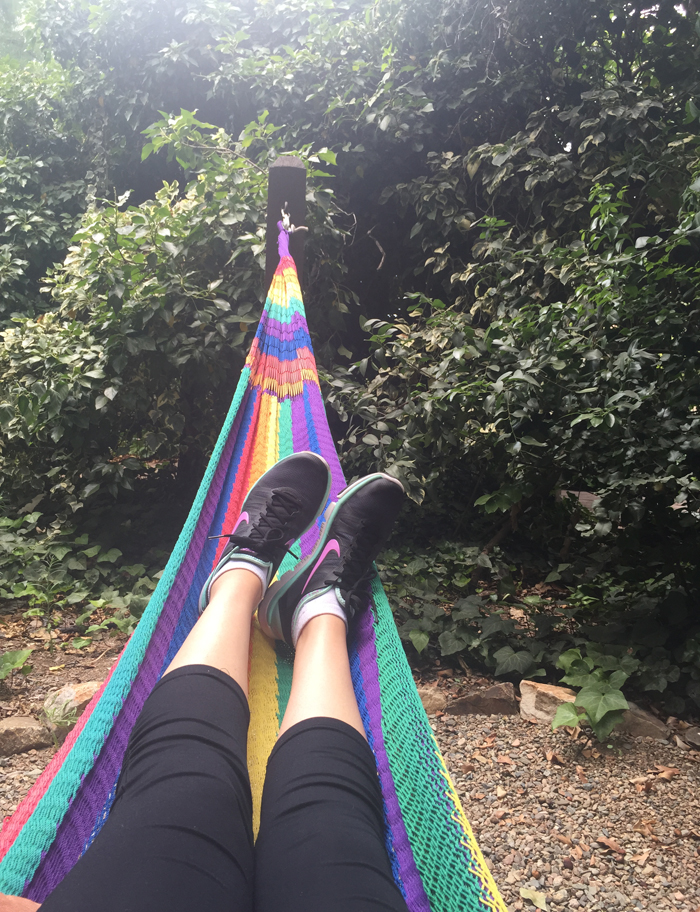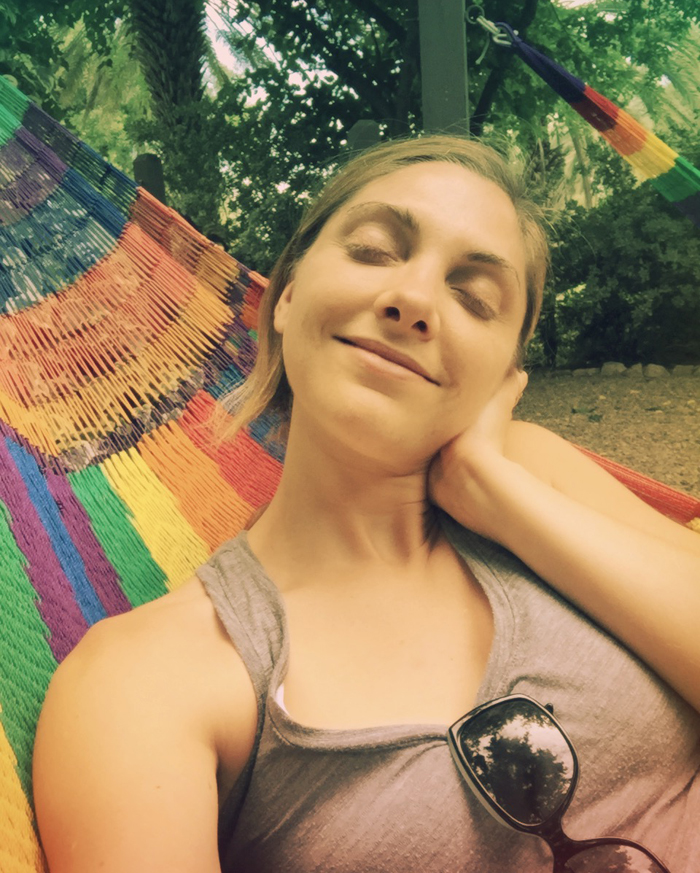 You feel like this all the time..

21. Organic Garden
Sign up for a morning breakfast hike to the RLP organic gardens. They are gorgeous! A very high percentage of the produce served at the ranch comes from this garden. This was also where the cooking class was held.
Basics: Do not miss the breakfast garden hike.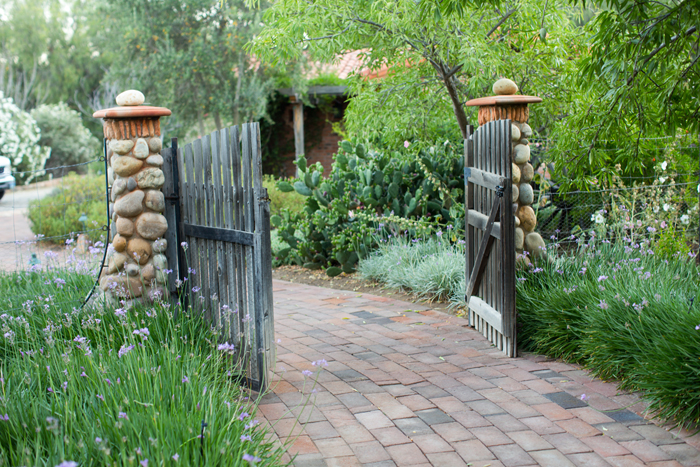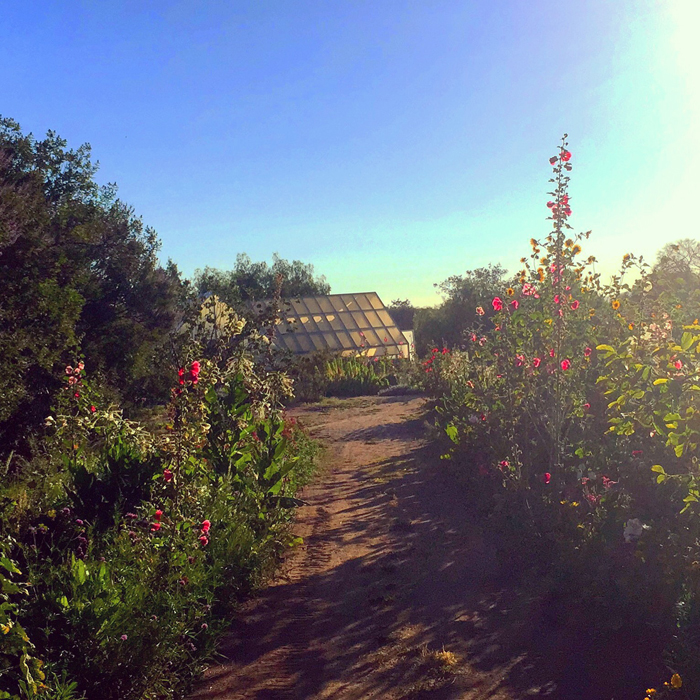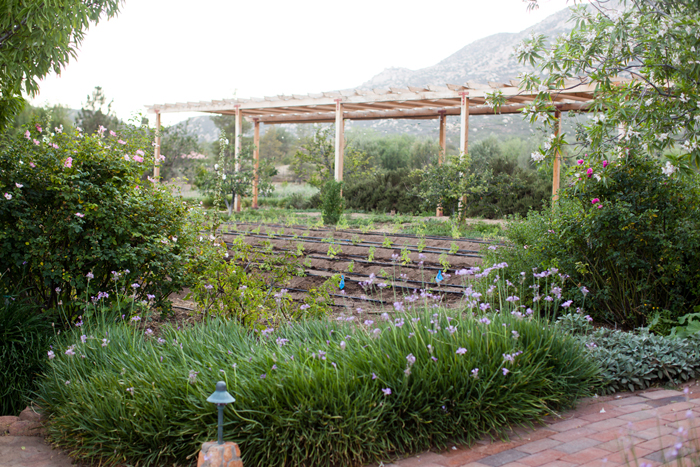 22. Social Side: Make New Friends, Or Not!
RLP is different every week based on the crowd, and our week was very lively. Everyone is SO friendly and during the week you will make a few new friends I am sure.
But you have the choice to mingle and make loads of new friends or stay in your own little world and bow out from socializing too much. No wonder RLP was a SpaFinder winner for "going solo" travel.
Basics: Customize your social status! Come alone or come with a big crew. Lots of mother/daughter pairs and girlfriend groups.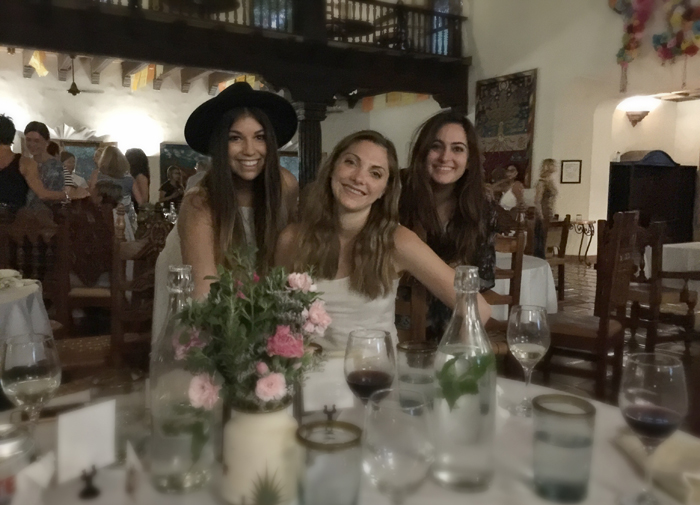 Cat and I with our new camp bestie Sydney..
👯🏊✨🎶 Dance party at the activity pool. #spiceGirls #britney #nsync @rancholapuerta #Typical #dancedancedance #sp #mexico #travel #TwoMoreDays #wellness A video posted by Kathy / HealthyHappyLife (@kathypatalsky) on Jun 25, 2015 at 5:03pm PDT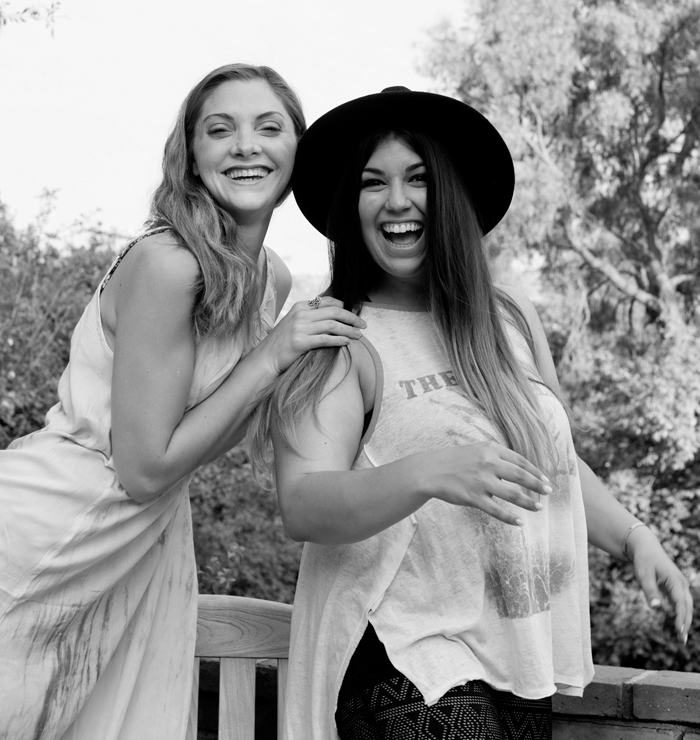 And finally… for everyone who plans on going to RPL, some tips..
Kathy's 11 Tips To Make Your Stay Better:
1. Smart Clothes.
Bring comfy clothes, but a few nice lounge dresses too. While you spend most of your time in workout wear and pool clothes, you do want to bring 1-2 nice dresses (resort wear!) for the celebration dinners or special events. Nothing over the top, but have them just in case you feel like "dressing up" spa style.
2. Bring Four Types of Shoes.
Hiking shoes that can get really dirty. Fitness gym shoes. Pool shoes. Comfy shoes for walking or in your room.
3. Lay Off the Internet!
You can only get wifi in the lounges, not your room. So embrace that and take a week off from too much phone and internet time.
4. Laundry.
Laundry is a wonderful service! Pack minimally and take advantage of same-day laundry at very reasonable rates.
5. Asthma or Allergies?
If you have asthma, bring your inhaler on hikes and more. I had a small breathing problem on my first hike and rushed back to my room to use my inhaler (which I never use in real life!) But I was glad I had it there. The dry environment and new plants could aggravate asthma symptoms.
If you have severe seasonal or unpredictable allergies bring some medication just in case.
6. Bring a Book!
A nice book is great for pool or hammock time. Paper or iPad versions are both Kathy-approved 😉
7. Bring a few swim suits.
Bring a few different bathing suits. A one piece and a bikini if you usually wear a bikini.
8. Make Friends!
Even if you go into this adventure wanting to lay low, try to make a few ranch friends. It truly does enhance your experience! I was so happy to meet a wide array of new friends, many of whom Cat and I exchanged info with and plan on staying in touch with!
9. Book Spa Appointments Early.
It is sooo much more relaxing to have all your spa appointments set up when you get to the ranch. Personally, I liked scheduling my appointments in the late afternoon, right before dinner, around 3-5, because then you are assured that you will not be sweating off your facial or relaxing massage experience! I also like to have one massage on my first full day as well as one on my last full day. If you have to choose between a facial or massage, I would go with a massage! Your body will thank you!
10. Sunscreen!
Wear it. Everyday. Trust me.
11. Get $250 Off one week! – Rancho La Puerta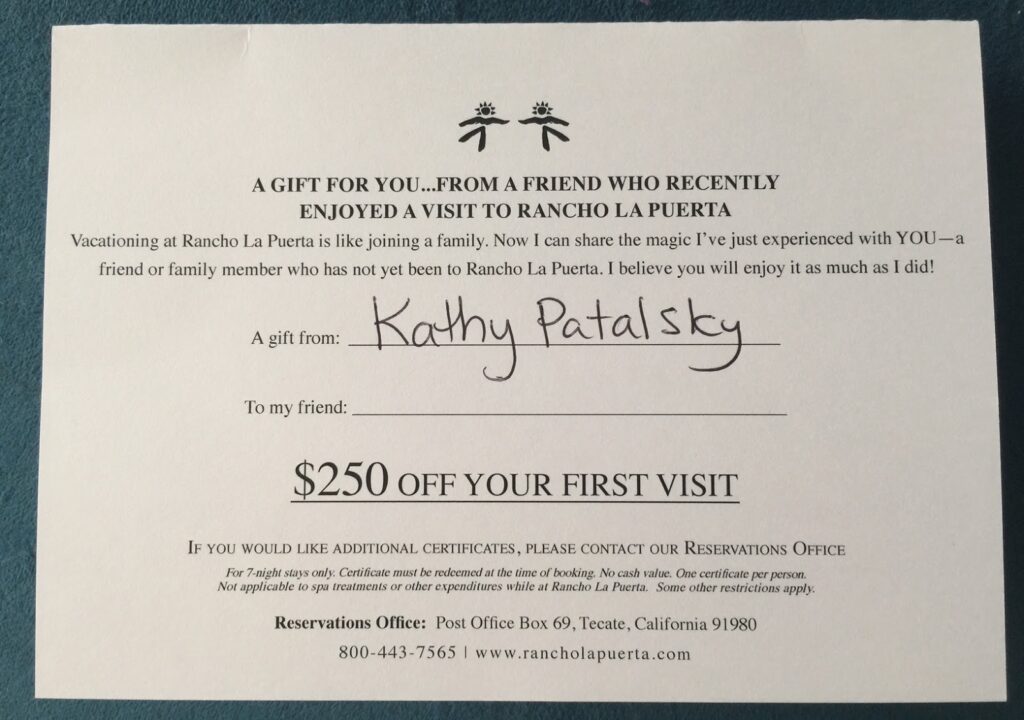 Say "Kathy Patalsky" referred you and you can get $250 off your stay! Use certificate above for reference!
Rates. Starting at around $3,000 for 7 nights and eight days – all inclusive – all meals are covered (breakfast, lunch, dinner, snacks) – All fitness, guided hikes, lectures, entertainment and art classes. (A few fee classes are offered but not mandatory – spa and gratuity is extra)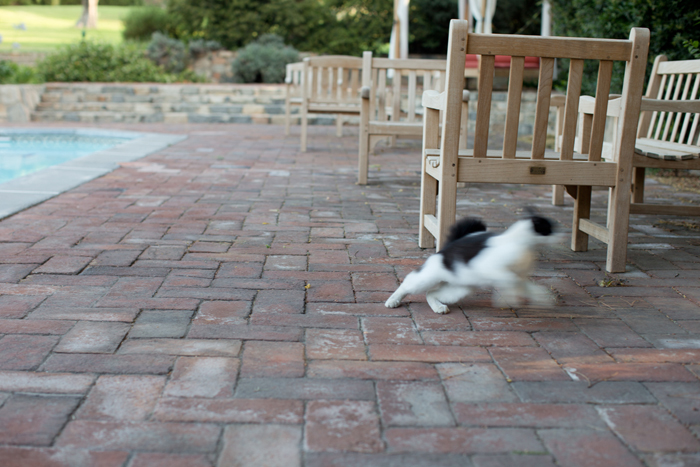 "Bye for now! But come visit me soon!" – cheetah the kitten

More photos.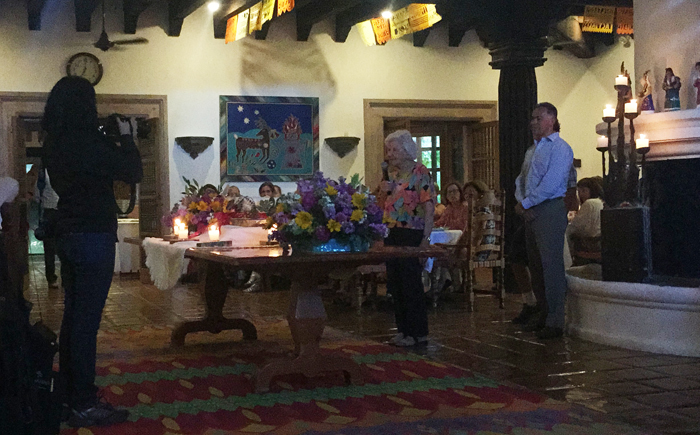 Amazing Deborah Szekely, co-founder, at the Ranch's 75th b-day party we were lucky to be there for!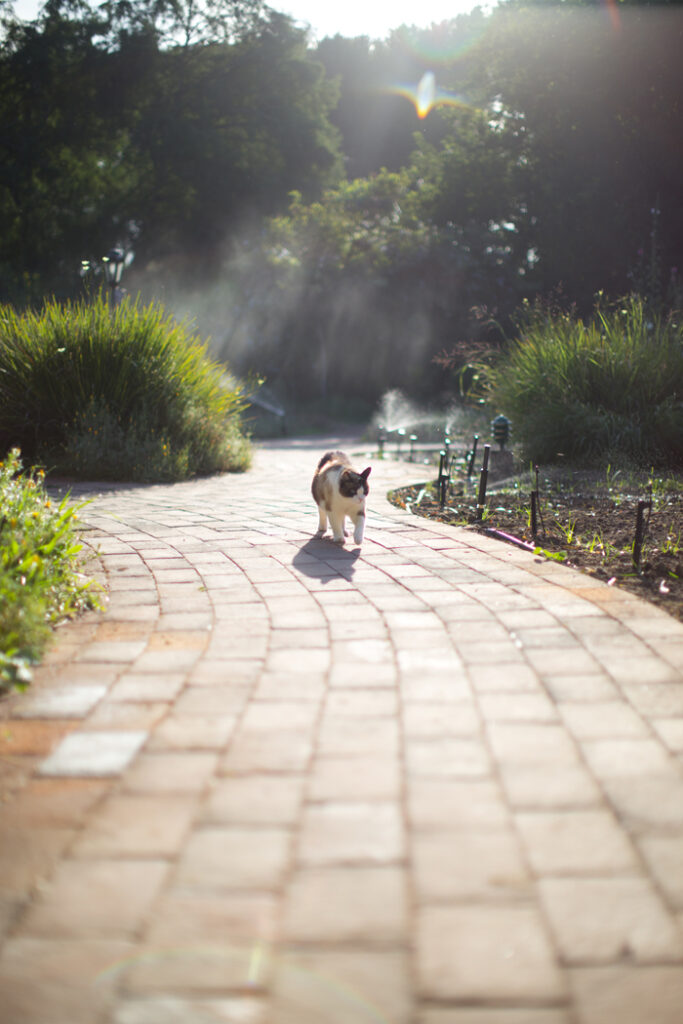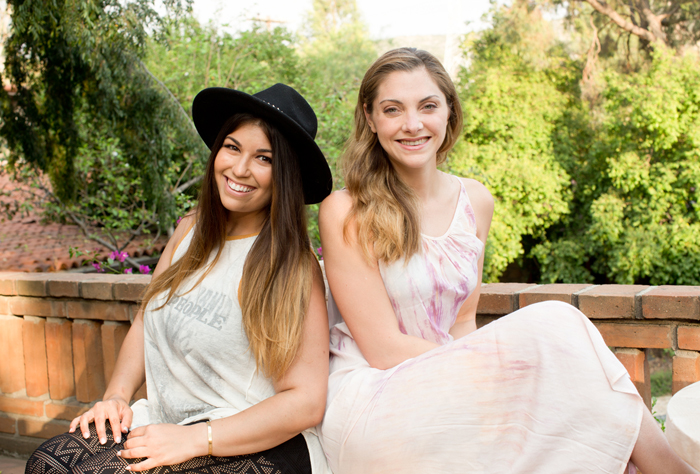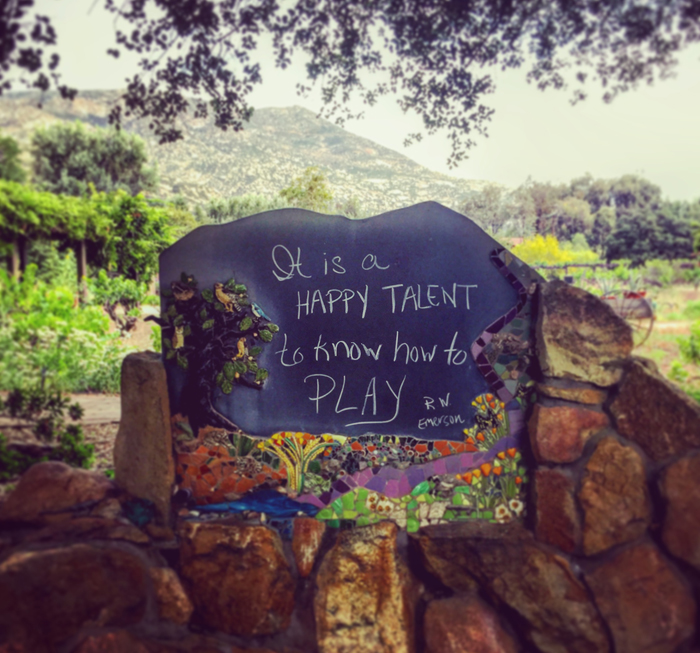 Disclosure: Cat and I received complimentary stays at the ranch, but gratuity, additional spa treatments and goodies were extra. All opinions are my own. This blogpost is written on my own terms.