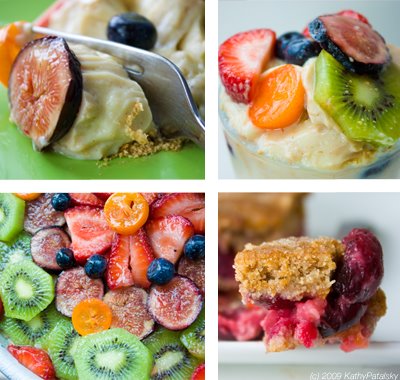 We've come to the end of part five of the Healthy Makeover Summer Eats Series: Fresh Picked Desserts! Here's the duo of two healthier vegan versions of your favorite summertime desserts: (Fresh Fruit Tart and Fresh Fruit Pie)….
Fresh Picked Summer Desserts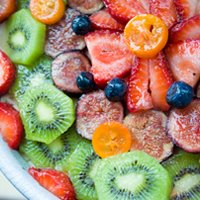 1. Healthier Fruit Tart. Fresh summer fruit artfully laid upon a firm vanilla pudding. Light graham crust. Cinnamon accents. Vegan.
*healthier than traditional Fruit Tart desserts. Contains healthy protein-rich tofu. Fresh summer fruit. Agave and raw sugar sweetened. Healthy vegan crust.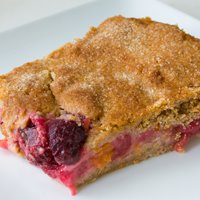 2. Cherry Apricot Pie Bars. Fresh picked summer cherries and apricots sandwiched between a moist spelt flour crust.
*Healthier than traditional summer fruit pie. Fresh, ripe fruit. The crust is free of white flour, eggs, butter and shortening. Vegan. Organic ingredients preferred.
Next up, Ballpark and Sidewalk Snacks…