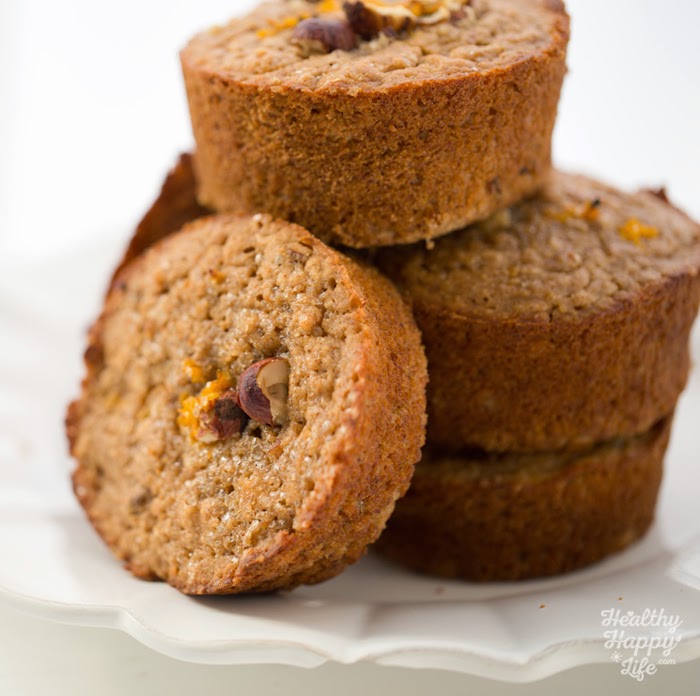 The muffins above are a batch I made yesterday in my brand new jumbo muffin tin. Love that thing. Because really, one regular sized muffin is just never enough, right? Jumbo sized: perfect. The recipe I used was my Orange Glow Muffins from my new book. I love cooking from my cookbook and sharing the photos with you. I cannot wait until you guys can share your HHVK photos with me!
One Week! In less than a week (April 28th) Healthy Happy Vegan Kitchen will be in bookstores and I really hope you can snag yourself a copy very close to the release date! I will be having a few virtual PARTIES to celebrate the book. Lets just say that the 28th is going to be a "party" kind of day online. I am doing a Facebook party, details in yesterday's post, and I might be hosting a, wait for it, Periscope party. Because I LOVE that new App. Still brainstorming ideas though. More details on that in my next post.
But for today, I wanted to share with you guys ten amazing things you will find in my new book to get you excited about diving into the pages. And delicious recipes are just the beginning!..
These muffins are SO good… fluffy, spiced, citrus-y, amazing. Gluten-free because I used all oat flour.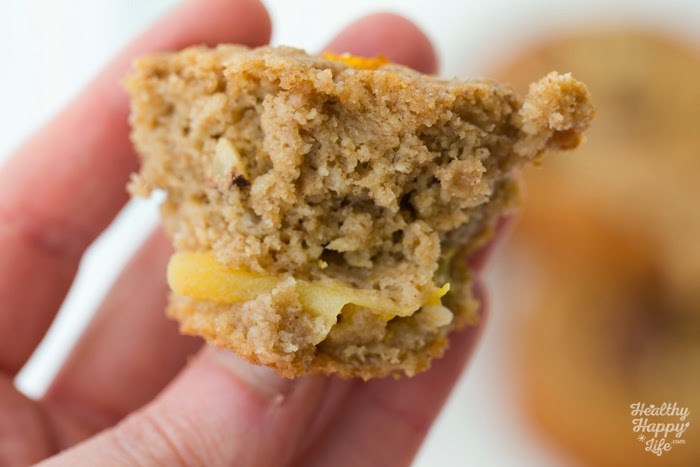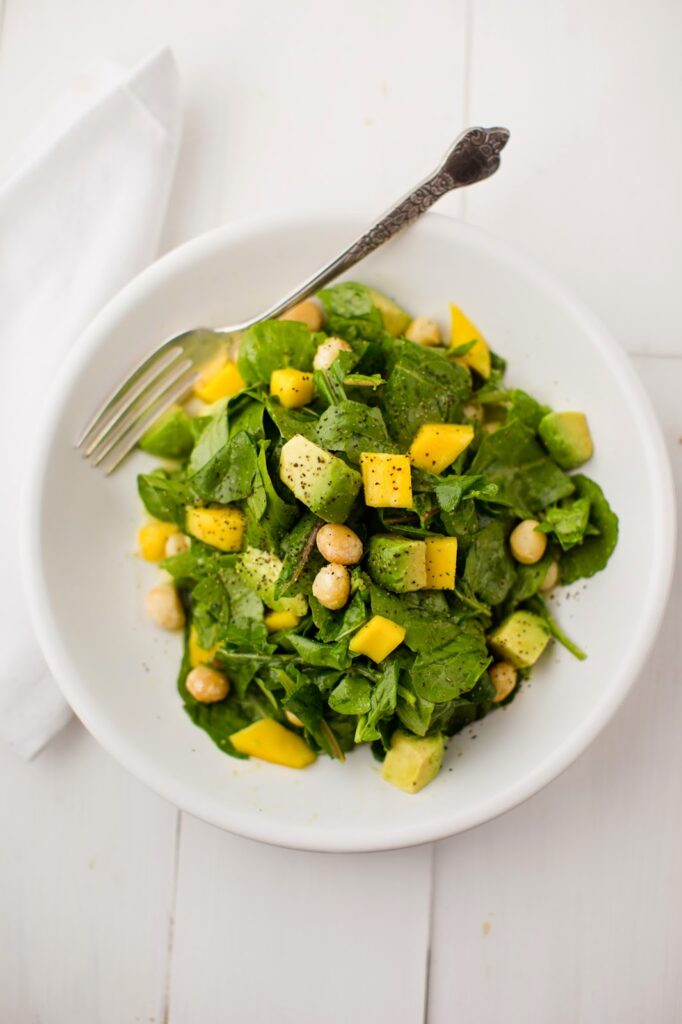 HHVK book reviews are rolling in via my Virtual Cookbook Tour and I could not be happier about what some amazing bloggers are saying. Like this from a very talented cookbook author and blogger, Kristy…
"For fellow fans of the blog, Healthy Happy Vegan Kitchen does not disappoint. Full of inventive, drool-worthy, and approachable recipes, stunning photography, and Kathy's positive energy, this book is bound to become a new vegan kitchen staple. Her tips on veganizing your kitchen and how to be healthy and happy outside of the kitchen will make this the perfect resource for both long-time vegans and the newcomers." – Kristy, Keepin' it Kind
Read more reviews on my blog tour page – and do not forget to keep entering that $4,000 giveaway!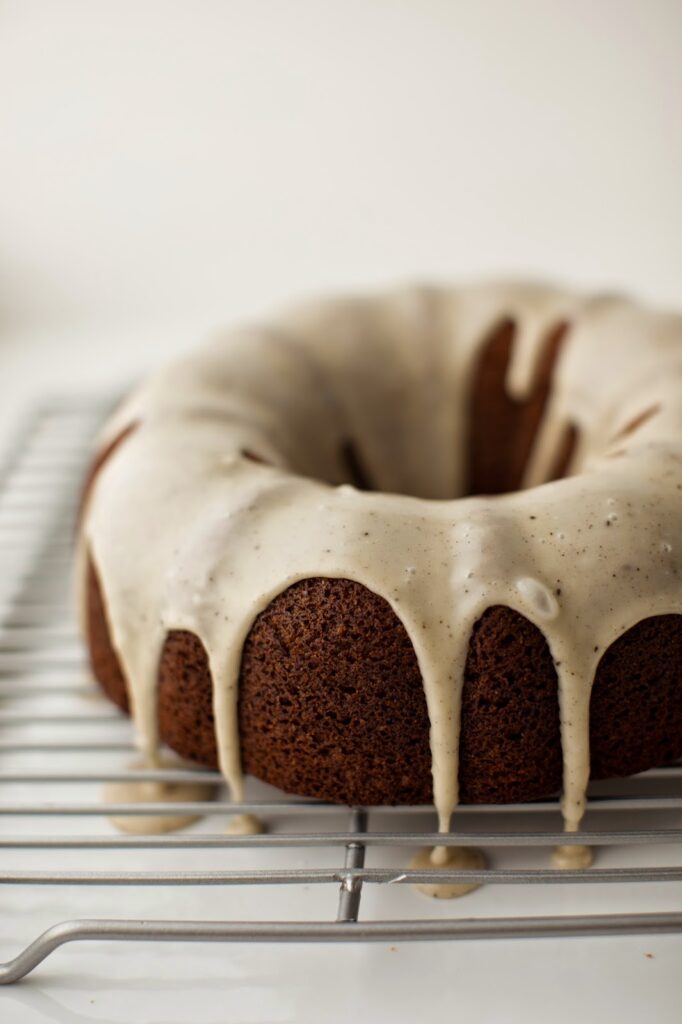 And YES I am excited, and things are getting silly over here..
10 Amazing Things You Will Find in My New Cookbook

1. Old Favorites. I think one of my readers really nailed it when she commented that they were so excited to finally have all my recipes in one place. I totally agree! So in the book you will absolutely find blog fan favorites. And some of my older fan fave recipes have been revitalized and rebooted! Like the photos you see in this blogpost. These are my Orange Glow Muffins, made in a jumbo muffin tin. This recipe was posted years ago on my blog, but I included it in the book with a few tiny improvements. And yes, sweet potato veggie burgers, caramel apple pie, Lasagna Verde, coconut whip how-to and many other all-time fave recipes will be in the book.
2. New Favorites! The majority of the book contains brand new, never before seen recipes. New faves like my Pesto Chickpea Bowl, Spicy Peanut Soba Noodles with Veggies, Summer Caesar Salad, Peanut Butter Chocolate Silk Pie, Gingerbread Bundt Cake with Vanilla Bean Coconut Glaze, Black Rice Peanut Kale Salad with Tempeh, Turmeric Hemp White Bean Veggie Burgers, Mushroom Marinara Sandwich, Avocad-ChimiChurri Sub, "The Californian" Sandwich, Maple Bar Baked Donuts, Mom's Apple Pancakes, Double Chocolate Waffles with strawberries and on and on and on… Over 220 recipes to get excited about.
3. Ten Tips for New or Test-Run Vegans. I include ten helpful tips for all of you who are just trying out plant-based recipes for the first time, or people who are curious about trying a vegan diet. This book is absolutely for everyone. As I say in the book, this book is for, "new vegans, non-vegans, part-time vegans, wannabe vegans, and even "I will never be" vegans." I guide you through a few basics, while including recipes of all skill levels, while focusing on easy recipes.
4. Kitchen Tools. I include a section all about my favorite kitchen tools, and specific items I think every at-home cook should have. Stock that kitchen wisely.
5. 45 Favorite Ingredients. This part was SO fun because I love talking about favorite ingredients. I describe my favorite ingredients I use in my kitchen for vegan cooking,everything from chia seeds to tahini, turmeric, Brazil nuts, matcha and yes, even Vegenaise. Your pantry will love this inspiring list of must-try ingredients.
6. Chapter on Wellness. This book is not just about food. It is about living a balanced, healthy, happy lifestyle. So I list ten of my favorite wellness tips. Things like, skin brushing, healthy weight, my morning tea ritual and more.
7. Photos. I just counted … and there are around 80 color food photos in the book. Most of them are full page, a few smaller. And yes, I took every single photo in the book, made every recipe and chose these photos myself. Labor of extreme foodie love.
8. Nutritional Info for Each Recipe. Every recipe contains nutrition info. While I do not post this info on my blog recipes, many of you will be happy to see calculations for a few of the "fan fave" recipes. All 220 recipes have nutritional info included.
9. For The Kiddos! I have a recipe chapter with a handful of super fun kids recipes. For example, my fruity rainbow wraps, "I know my alphabet" Tomato Soup with Cheddar-Apple Logs, Best-Day Grilled Cheese Sandwich and more! I love creating recipes for all those veggie-loving kids out there.
10. 12 Happy Life Menus. In the back of the book you will find menus I created for happy days in your life. There is one called "Vegan Pizza Night" and another called "Rainy Day Comfort Lunch." Also, Pre or Post Workout Fuel" and even "Kathy's Fave Go-To Meal."

11. How-To Pages! I almost forgot! There are TONS of "how-to" pages speckled throughout the book. For example, near the veggie burgers section I have a how-to guide for making veggie burgers. There is also an almond milk how-to, coconut whip how-to and a how-to for soaking nuts, baking sweet potatoes, using coconut oil and many more! You can spot these how-to sections by their green background!
I hope you can make it into a bookstore on April 28th or pre-order online now.
Thank you for your support! SO excited for this release.

And just for fun, a few more of my Orange Glow Muffin photos.. you can find this revamped recipe in the book!..