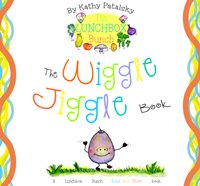 Don't miss out on this awesome offer! Through August, you will get 10% off Lunchbox Bunch children's books. Order today and you can Wiggle and Jiggle, tap into your Super Senses and have Lunchbox Alphabet fun, any time you'd like! Kids of all ages will adore these books.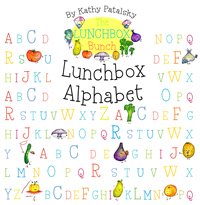 Book Preview. Peruse my lulu.com store and you can preview the first few pages of each book. Click ahead to get the coupon code, and learn more about my three Lunchbox Bunch children's books…
The coupon code at lulu.com is: README. Click here to order.
The Wiggle Jiggle Book
preview this book
Join Little Lost Grape and all her fruit and veggie friends as they Wiggle and Jiggle their way through the day! From skipping and jumping to giggling and surfing, learn how to Wiggle and Jiggle with the Lunchbox Bunch characters!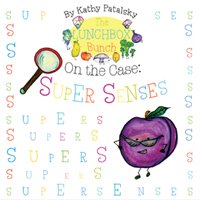 On the Case: Super Senses!
with Secret Agent Plum
preview this book
Calling all Lunchbox Bunch Junior Secret Agents! Put on your badge and get ready to touch, taste, smell, listen and see a friendly bunch of fruits and veggies! Secret Agent Plum leads a fun journey to learn the FIVE FUN SENSES, all while investigating yummy foods like a Giggling Onion, a Giddy Banana and many more! Bonus Activities and Games are included to test your Secret Agent Sense Skills!
Lunchbox Alphabet
preview this book
Travel from A to Z with The Lunchbox Bunch, a wacky crew of fruits and veggies. Meet Prima Donna Apricot, Opera Singing Kiwi, Paparazzi Peas and more! Learning the alphabet and exploring healthy foods has never been so much fun! And yes, there is a fruit or veggie that starts with the letter X. But you'll have to read the book to meet the character!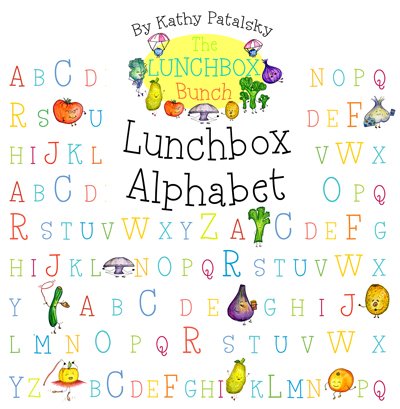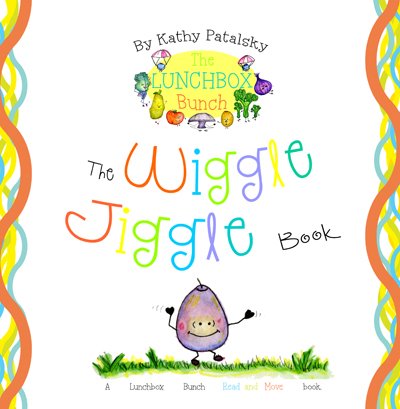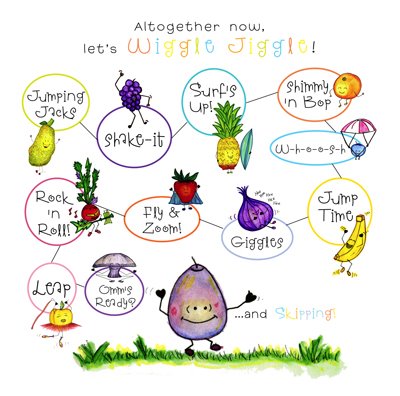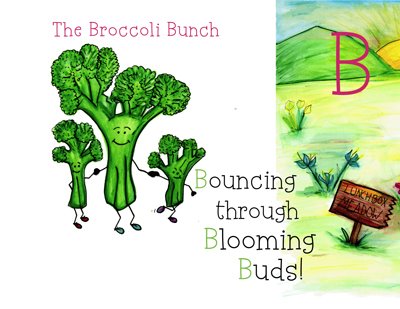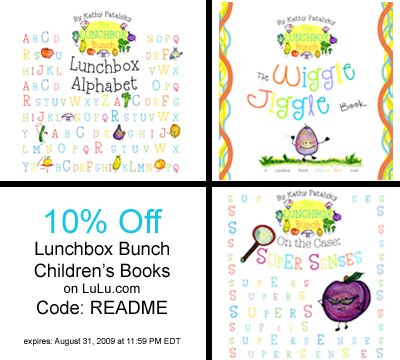 The coupon code at lulu.com is: README. Click here to peruse my online bookstore.