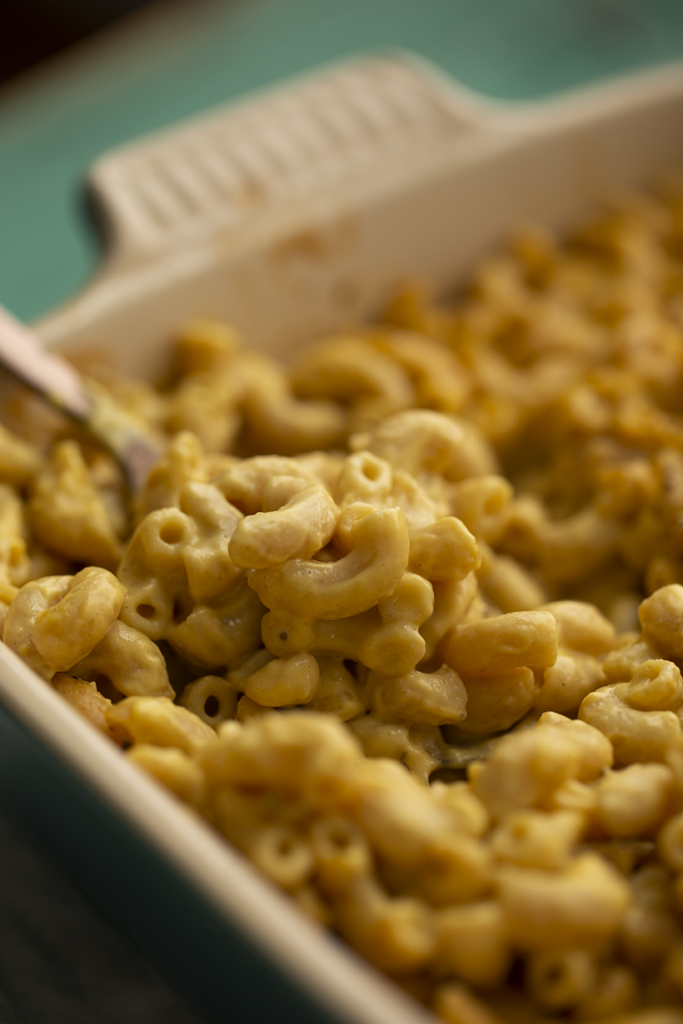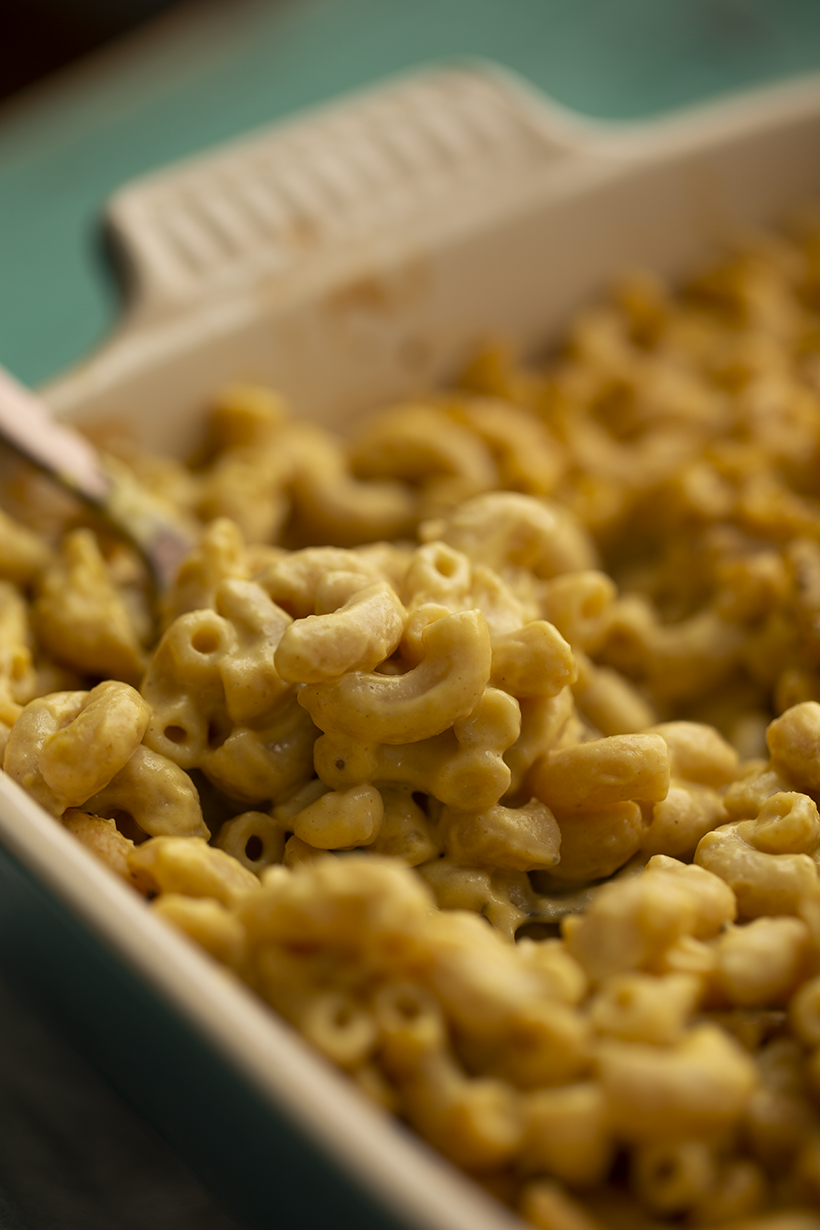 This popular post from 2013 needed an update! Since Vegan Potluck Recipes are in high demand year-round, but they are especially helpful in these summertime months. These recipes are perfect for bringing to picnics, parties or casual get-togethers…
Here are 76 potluck perfect vegan recipes to inspire your feast..
Summertime = Parties.
Friendly warm breezes, blush and citrus sunsets, sunshine-filled days and lazy seasonal moods. Coming together with food, friends and fun is the perfect way to embrace this season – and beyond.
Host a Potluck! Don't be shy! Text your friends and organize something sassy, casual, silly, fancy-schmancy, kid-approved, girly, backyard-y, hipster-ish, picnic-y or beachy before the summer sun fades. Amazing vegan food was meant to be shared, so break out of your shell and lets do this thing! I'll bring the baked Mac + Cheese and sangria.
76 Pot-Luck Perfect Vegan Dishes
This stellar and special dip has garlic + lemon flavors and pairs perfectly with chips, crackers or toasted bread.
This fan-fave salad is potluck perfect. You can go light on the dressing or simply bring some on the side to deter any salad soggies. And to be honest, this salad barely needs much dressing because the ingredients are so flavorful. Sweet mango, buttery avocado and nutty, salty macadamia nuts.
These rich, sweet and spicy-smoky "baked" beans are so tasty and would make a great vegan potluck recipe side dish for a hungry crowd. They make the perfect hearty side dish at a potluck. Don't forget about beans!
I am obsessed with this recipe! It is so tasty for dinner and keeps perfectly for a potluck. Baking the pasta makes the texture a bit more sturdy than a stovetop mac+cheese. If you need a crowd-pleasing recipe that won't take too long, this is it! Bonus points if you top it with tempeh bacon…
I love this cookie recipe and I love it even more when you make the cookies into MINIS – perfect for potlucks when people want to try a lot of different items.
DIY hummus is rich, creamy, fluffy and brings a special something that store-bought versions just don't bring. Top with EVOO, smoky paprika, parsley and maybe a few skillet-toasted chickpeas! Pair with crackers, pita or veggie sticks. It's a vegan potluck recipe staple, guys.
This is a less traditional potluck dish, but it would work really well! Buy small or mini sweet potatoes for the easiest portion size. This works better for a smaller potluck or one that's indoors, but it will definitely be a nice addition to a potluck spread!
This is a more elegant meets retro appetizer. Serve these on toothpicks for a grab-n-eat bite. These are best served warm, but will last a good half-hour or so on a potluck table. I doubt they will last that long though!
This soft-serve cashew cheese has a rich, nutty flavor and is perfect for spreading on crostini or dipping with crackers or veggie sticks. This is an elegant vegan potluck recipe.
This grab-n-go dessert is always a crowd-pleaser. Easy to bake. Slice into squares to serve.
This cheesy, vegan casserole dish is ready for toting to parties! Slice into squares for easy serving.
These fun and perky cheesecake squares are perfect for a potluck. Slice into squares or bit-sized cubes on toothpicks for easy serving.
This robust, hearty and flavorful bean dish is quick to make and hearty enough for a potluck plate. Thick enough for serving on a potluck plate.
I'm obsessed with this easy, fluffy, naturally vegan cake recipe. Bake it into cupcakes, brownie bites or a sheet cake. Top with frosting or serve as is.
These fun vegan candies are delicious as a potluck treat. Date-made caramel and nutty pecans mingle with melty chocolate. You can even wrap in parchment paper bags for a take-home treat when everyone is feeling full! Candy is totally approved as a vegan potluck recipe.
This lemony chilled pasta salad is picnic or potluck perfect!
If you think you cannot do 'make-ahead' s'mores – think again! These toasty marshmallow and chocolate dessert sandwiches actually taste perfectly yummy when made ahead. Use almond or peanut butter for an extra layer of flavor.
This cashew cheese spread is fun for summer since wild blueberries are one of the main ingredients.
These cookies are another way to bring dessert to your potluck! And everyone loves cookies..
This is a fun rice and bean dish. You can scoop it into a warmed casserole dish or bowl and serve with a big spoon. Add more veggies if desired! This is a colorful and satisfying main dish vegan potluck recipe.
Bring some raw superfood-filled goodies to your potluck with these healthy-delicious balls. These will keep for hours set out so no worries there!
This is a really simple salad with big flavors. Spinach is topped with buttery avocado and lots of sticky-sweet candied pecans. Tip: toss the avocado in lemon juice before adding.
This fluffy, rich cream pie might need to be served chilled, but it is a true crowd pleaser with it's creamy chocolate layers.
Yes, yes, this is one of my all-time fave casserole recipes. Pot pie made using creamy cashews and tender cubes of tofu. A buttery crust too. Yum and yum.
Fluffy, buttery frosty and spongey, fluffy cake. Any special celebration deserves these cupcakes! And a regular old potluck will instantly be made extra special with these on the menu..
Trust me here…. This is a fun warm vegan potluck recipe! Serve a big casserole dish of the filling and then serve some toasted buns on the side for self-serve sloppy joes! These are made using lentils, tomato and veggies.
Of course, only serve to a crowd who is ok with getting a bit 'sloppy.'
These are really pretty for a party. The flower design is party-perfect. The fluffy funfetti cake base is a vanilla-flavored winner.
This creamy tomato pasta is fun for picnics or parties because it brings the flavor of pasta marinara with a creamy texture of mac + cheese. Easy to make too!
Slice into squares and serve with some strawberry, cherry or blueberry fruit topping on the side.
Best served warm, but delicious when slightly cold, these mushroom cap pizzas are cheezy and flavorful and add some veggies to the party.
Candy is a fun addition to a bunch of savory dishes. Rich chocolate is always a nice finish to a meal.
Make mini wraps for potluck perfection. Smoky-sweet tempeh logs pair with avocado, greens and a secret sauce. So good!
This spin on cc cookies adds hearty oats to every bite.
This one would make a really fun potluck salad. The kale is hearty enough to stand up to sitting in a bowl for a while and there are so many other good ingredients in this bowl. Chickpeas, avocado, cheezy sprinkle..
Yup, donuts are not just for brunch and breakfast, these tender, glazed, colorful circles are fun for potlucks! Get creative with the toppings.
Looking for a colorful addition to your feast? DIY some guac and load on the dipping snacks. You could even add some cashew cheese to this platter.
Add some colorful vegan candies to your fave cookie recipe to make them more 'party-approved.'
Sweet, purple-red beets are a pretty and delicious addition to any potluck plate.
This dip has a really lovely sweet meets savory flavor. Dip with crackers or veggie sticks. Apple slices work too!
This pretty pink dip is fun for parties and has a lovely flavor!
This would be fun for a brunch potluck. Or use this dish as a sort of hearty dessert to serve with after-meal tea or coffee.
This marinara pasta sauce is made extra hearty by adding beans! Vegan parm on top..
Chocolate, loaded with nuts, dried fruit, seeds and seas salt. This bark is fun for parties. Break it into pieces on site if you want to be a little extra.
All the above recipe were added later. Recipes from the original post in 2013…
Win them over with a vegan dessert that anyone would love! Familiar peanut butter cookies are warm and chewy. Totally lovable.
These fluffy, cheezy, lightly spicy biscuits serve as a great bread side. Perfect with dips and spreads.
This lentil nut peppercorn pate looks like the real thing, and spreads onto crackers and toast beautifully. Luckily, this version is cruelty free which makes it even more fabulous!
This yummy, lucky green bean and nut dip will add some color to your pot-luck table or picnic blanket!
Everyone will want to at least try these brownies when you tell them the secret ingredient is black beans! I bet they will be shocked that beans make for delicious brownies!
These elegant tea sandwich style bites are perfect for a pot-luck. Slice into quarters and watch them disappear!
These moist and decadent muffins are great for a brunch-style pot-luck. They serve as a bakery side or a blueberry-infused dessert.
so like really, who doesn't love hummus?
Line these babies up and watch them fly off the plate. This is my best decadent vegan choco chip cookie recipe!
These baked and rolled Mexi-inspireed handheld bites are perfect as casual party food. They should be warmed when preparing, but taste great even if slightly cooled.
If kids will be at your feast, they will love this nut butter infused dish.
These mini "pizzas" filled with Mexican flavors are perfect for serving to a crowd. Easy to make too!
Elegant romaine leaves make for delicious, lovely serving vessels for dip and princess dressing.
Colorful and lively. This red cabbage slaw will hold up to a long pot-luck feast!
Perfect for a party, these inviting rice crispy squares are sure to be a hit! They show how a classic dessert can easily be veganized.
Highly versatile baked cashew cheese is a dish everyone will want to try! It is easy to add your favorite seasonings, herbs and flavors to this cashew cheese base recipe too.
These cheezy, crispy bites taste best warm, but even if they cool off a bit they will still be delish!
Whip up a few summer pita bowls to serve your hungry crowd. Pita pockets are less messy than sandwiches and your can get creative with your pita fillings.
MacNCheez is a must have at any potluck where warm dishes are doable. This vegan recipe will impress!
This colorful corn-infused salad will help you celebrate summer and enjoy one of its best seasonal treats: sweet corn!
This dish was meant to be served to a crowd! Fun and lively, this pineapple boat dish is quinoa-tastic.
This recipe is easy to make mini. Find some slide buns, or slice crusty bread into small servings and secure sandwiches with a toothpick. Everyone will want to taste a veganized Philly Cheese!
Just call this salad a party in a bowl.
The classic party food, gone vegan.
These avocados are great for bringing to a small gathering since they are hefty in size and expensive to make! All those avocado halves can add up! But totally worth it when you see your party friends dive into this bliss. To keep avocados fresh, smother them in lemon or lime juice before packing up to transport. Keep cool until served.
6 recipes to choose from for this classic summer picnic food. Slaws are best served slightly chilled so keep on ice if you can.
A pile of kale chips is a welcome addition to any pot-luck party! Grab them before they are gone.
Easy to make, this kale salad will hold up upon serving. Kale is great for parties because it doesn't get soggy or limp like more delicate greens can.
Perfect for parties, these light and lovely veggie burgers are fun and tasty.
These classic cookies always seem to come in those "cookie party packs" – well show everyone the delicious vegan version!
Easy tofu side that doesn't get soggy or mushy. Light and peppery flavors are easy to love.
So this is more fall than summer, but it is sooo good I don't care. Get your pals excited for the season to come with this dip or spread!
Slice into small bites and secure with a toothpick. These wraps are delicious served warm or at room temperature – party perfect.
Don't need this post today? Pin it for later..
POTLUCK Chatter…
The phrase "pot-luck" used to send chills up my spine as I envisioned school events and community gatherings with half-hearted food wrapped in tinfoil or sealed inside ominous-looking tin or orange-flowered porcelain casserole dishes. But it seems that pot-luck feasts have made a bit of a comeback as people start getting in the kitchen and experimenting with new recipes. Exciting and inspired recipes breathe new life into the once stale idea of a potluck party. Especially vegan dishes that just scream out "Try me! Try me!"
In this age of cooping yourself up inside, and using your cell or computer to reach out to friends and family, potluck feasts allow you to interact with your favorite people in person.
Hi, Yup, I'm the Vegan.
Don't be afraid to head to a non-vegan gathering toting one or a few of your favorite plant-based dishes. I've found that most people are curious to try a new-to-them dish and (as you already know) they will probably love it. Pot-luck gatherings offer a perfect setting to taste and try! And tasting and trying is truly what sells plant-based eating to people. So spread awareness and deliciousness through food at the next potluck you attend.
Now my only issue, the term potluck seems a bit dated yes?
Let's come up with a new term…
Friendly Feast?
Taste Together?
Peeps Eats?
ChatnChow?
Any good ideas?
Well anyways, whatever you call it, these vegan potluck dishes are good to go!