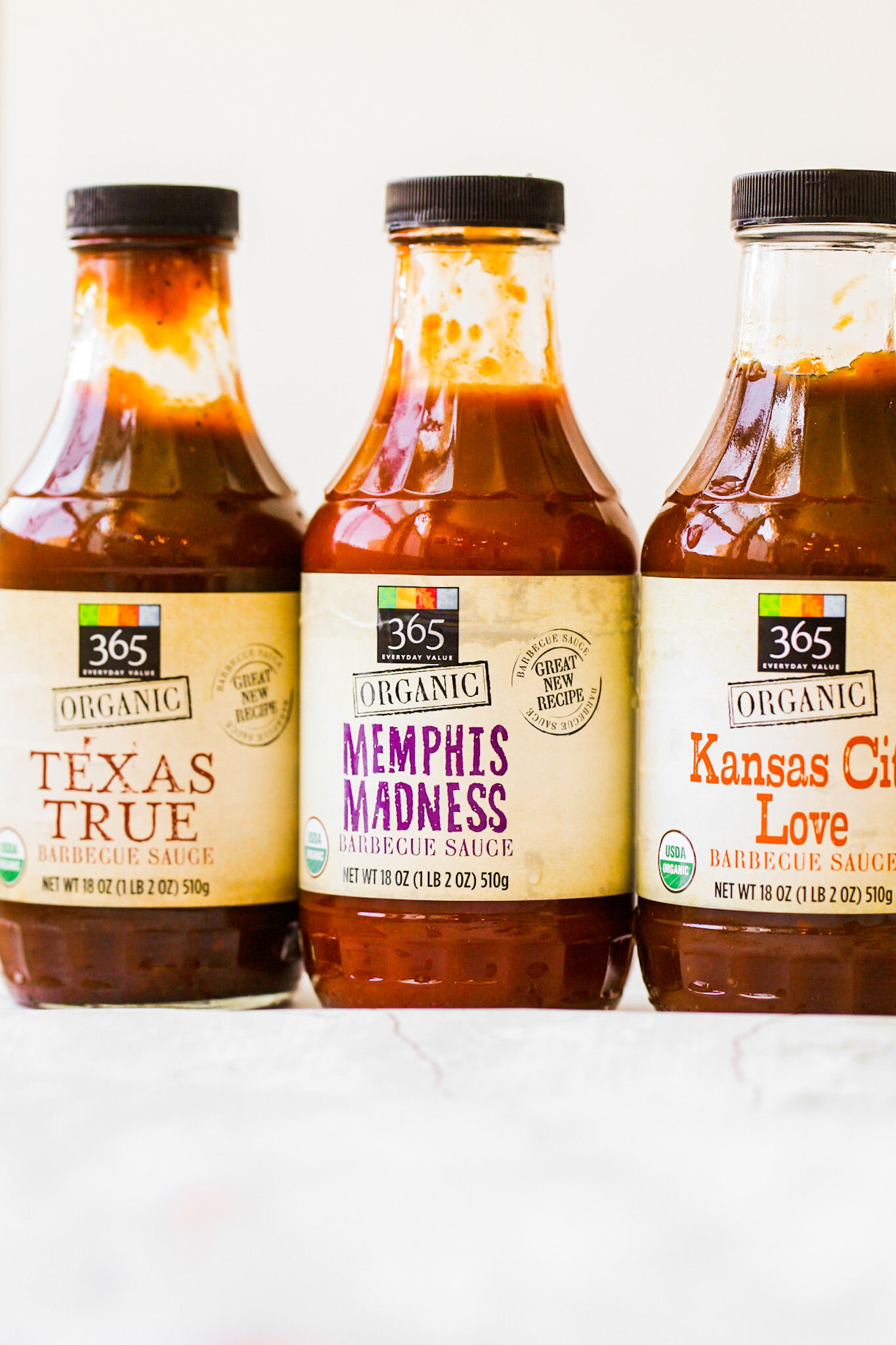 When in quarantine, you end up doing random little projects like this 365 Brand Vegan Barbecue Sauce Review..
I was all set to do my southern soul bowl meal, but I needed BBQ sauce. To make things easy, I decided to skip my usual (and all time favce) DIY BBQ sauce and choose bottled. During my Whole Foods grocery delivery ordering, I was faced with three options of vegan sauce – all from 365 brand. Memphis, Kansas City and Texas. Hmmm…..
What's the difference? Which one is the best? So many questions…
So of course, like any good food blogger, I put all three in my cart and decided to do this little review / taste test…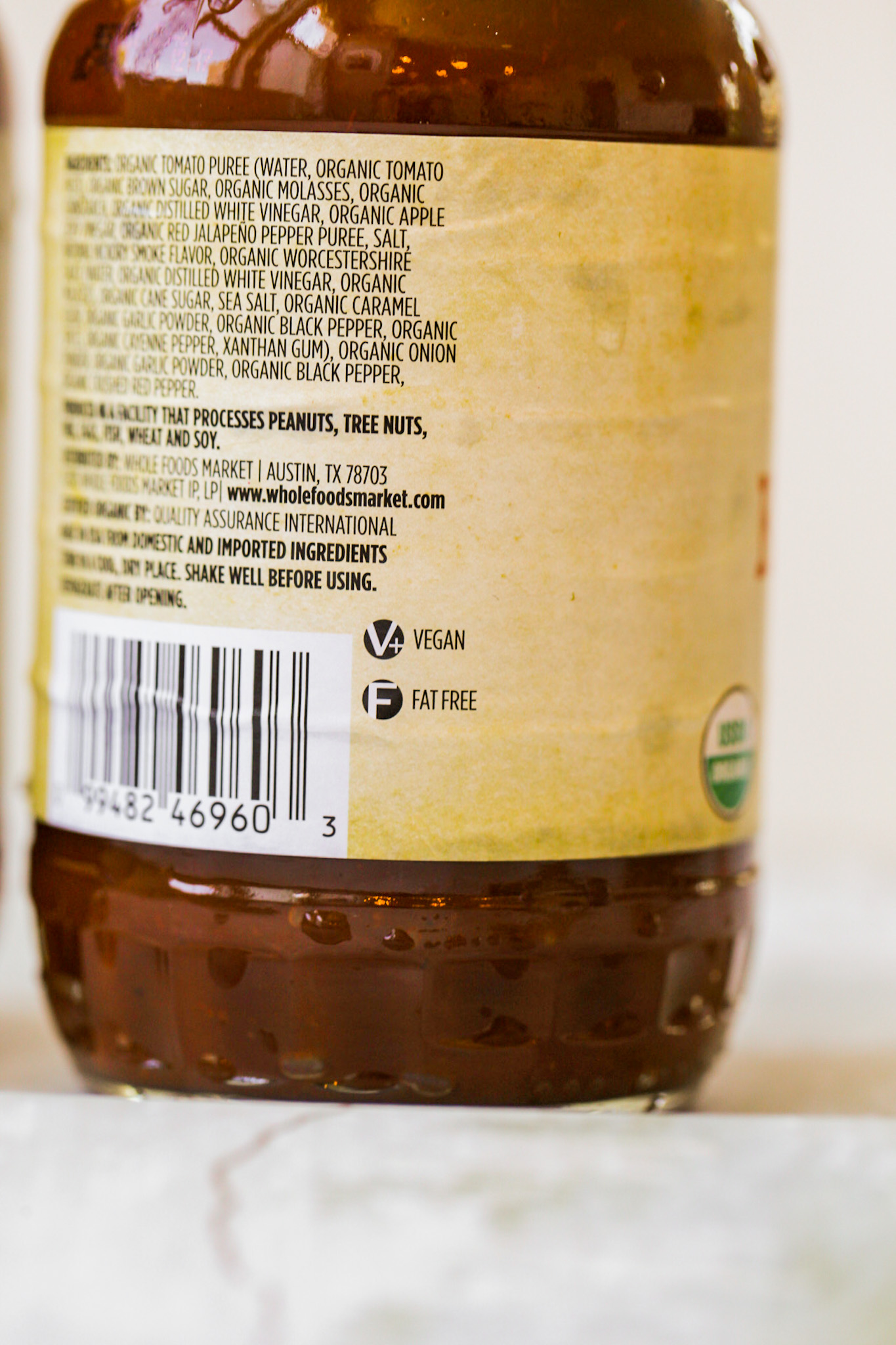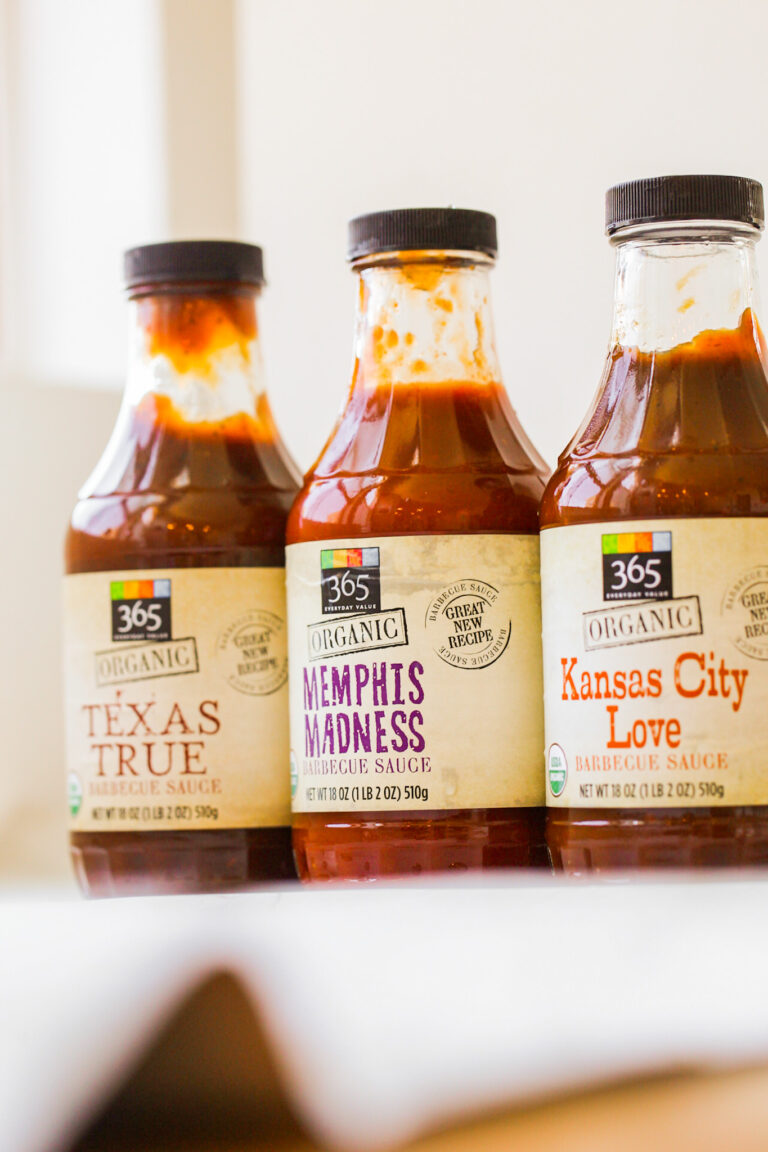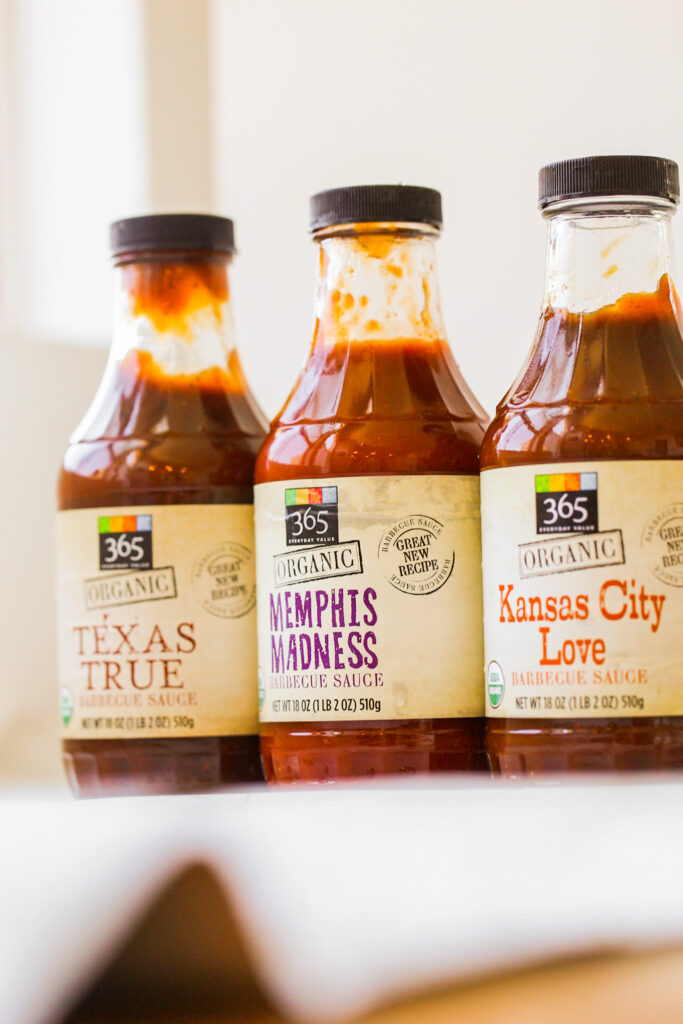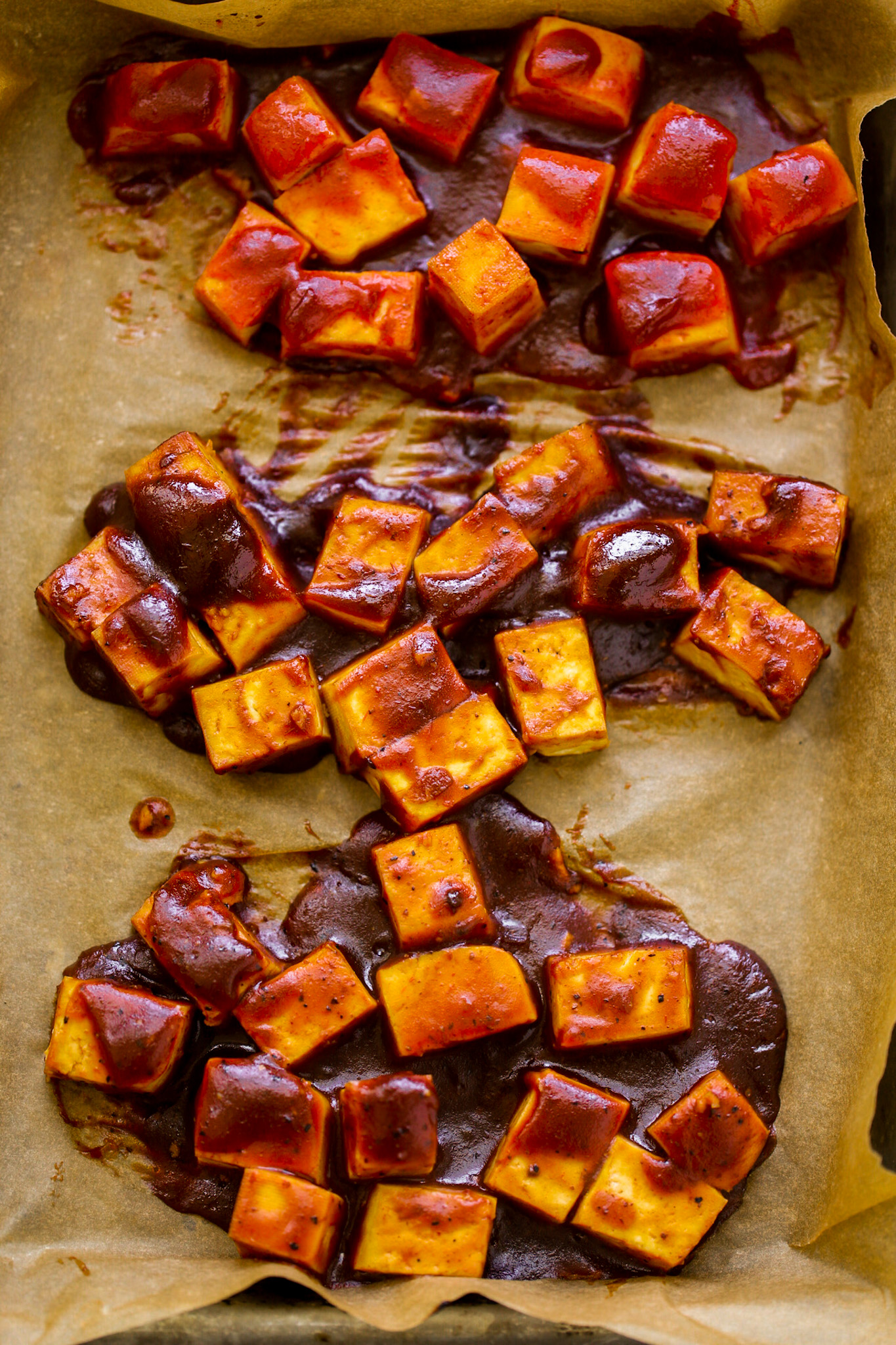 Review: 365 Brand Barbecue Sauces
Barbecue sauce afficianatos (not me) will know that various regions have different variations of sauce. This Eater article describes a few popular variations, including the stickiness of Kansas City and the basting-style 'mop sauce' of Texas.
Texas True:
The Texas flavor was actually my least favorite, but my husband's favorite! Odd. I was delicately sweet, with some brown sugar hints, with a warm medium spice to it, some smoke and the texture was very light and watery. Not much stickiness to it straight out of the bottle. Texas-style sauces are known for marinating or basting, which makes sense given the flavor and watery consistency.
Tasting Notes: Light, smoky, spiced and less sweet. // Watery consistency.
Memphis Madness:
This was probably my favorite for baked tofu. I loved the bright color and classic easy flavor. It tastes like a classic barbecue dipping sauce with lots of sweetness, tomato accented flavor, warming spice and some stickiness when baked. Not much brown sugar or molasses flavor in this one. It had the brightest flavor to me, probably the sweetest too. Texture was mostly thin, but thicker than the Texas variety.
Tasting Notes: Sweet, bright, easy to love. // Thicker than Texas, but still thin.
Kansas City Love:
This was the most classic sticky-sweet, thick barbecue sauce of the bunch. The texture was noticeably thicker, almost globular when pouring out of the bottle. I imagine it would be great for brushing on some veggies or plant-based burgers you actually cook on a grill. The flavor is bold with a real spicy kick that hits you a few seconds later. Brown sugar and molasses flavor. This is a thick, sticky sauce.
Tasting Notes: Rich and tangy brown sugar and spice, bold. // Thick and sticky consistency.
Which Sauces Baked/Cooked Well?
I will say that both Texas and Kansas City greatly improved upon cooking. Not totally sure why, but I think it was because the heat and texture change – stickiness from the oven – made everything taste bolder and better. Memphis didn't get super sticky in the oven and just tasted warmed up. But cooking Kansas and Texas seemed to bring them alive.
Thus why I think if you need a cold dipping sauce – Memphis would be your best choice here.
Last Word:
Honestly, I think they all have good flavor. You really can't go wrong with any of them, it just depends what mood you are in. I will probably stick to the Memphis for brightness and clean sassy-sweet flavor, and when I need something super sticky, the Kansas City Love flavor.
Also, these are just my personal tasting notes. Everyone pulls different flavors out of foods.
Vegan Barbecue Sauce Shopping
So that's it! Maybe the next time you are standing in the BBQ sauce section of Whole Foods and see these three options you will think of this review.
And just to be clear, there are so many vegan barbecue sauce brands on store shelves. (Not all are vegan though – always check ingredients). I also love the Annie's brand of sauces.
Now For a Recipe!
Now that we have all that cleared up, hop over to my Southern Comfort Food Soul Bowl Recipe!… Or check out my Hasselback Tofu.