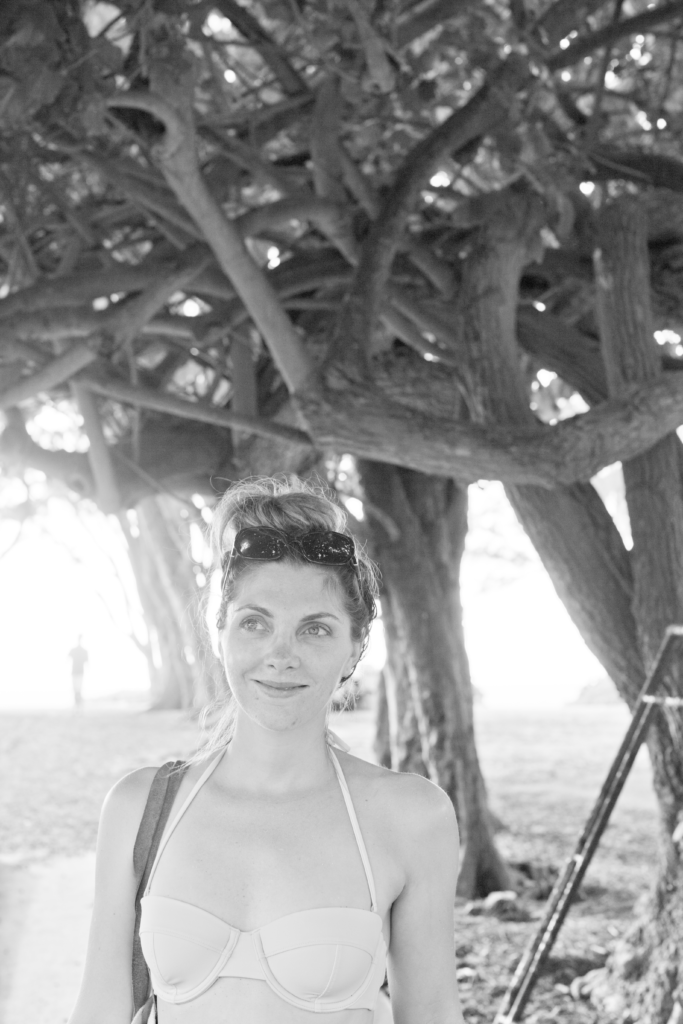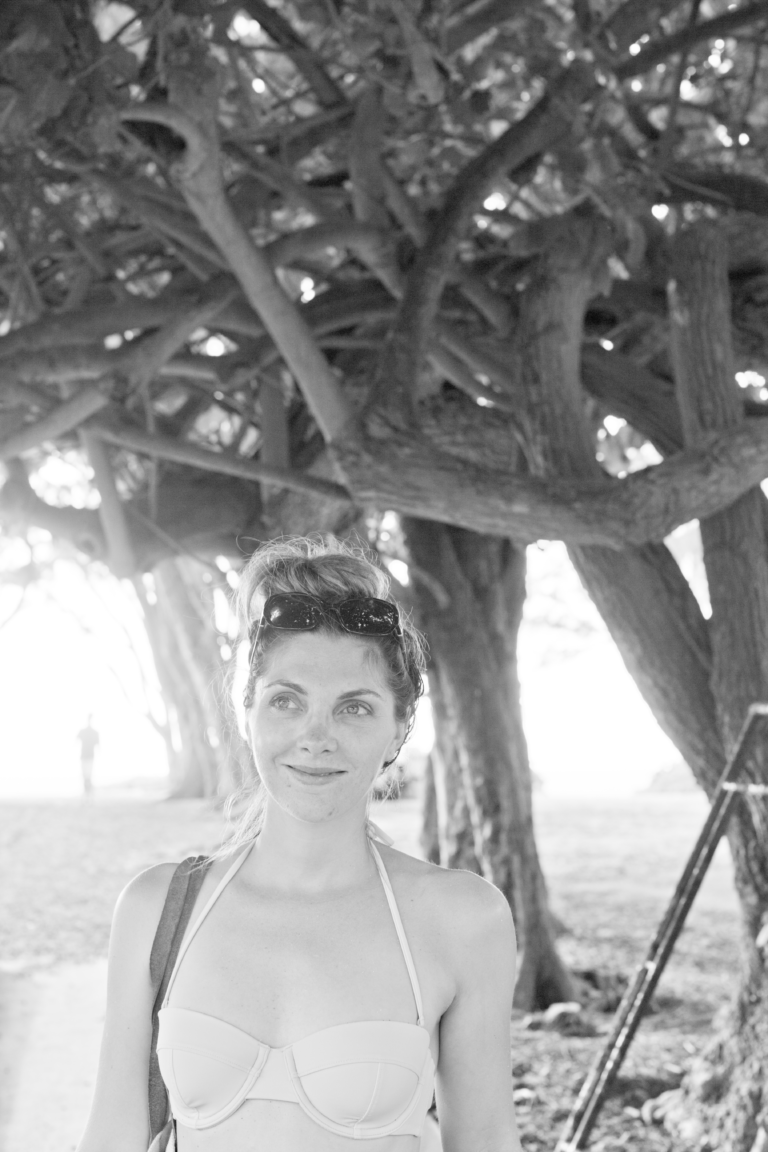 Soft tropical breezes, turquoise water, salty ocean waves swooshing back and forth at your feet, cold drinks, hibiscus flowers, lush green landscapes and a feeling of escape. One destination always delivers all this and so much more: Hawaii! Growing up in California, Hawaii holds a special place in my heart, with so many memories of family vacations. And now as an adult, Hawaii is still one of my favorite places to get away from it all.
My husband and I have been to Maui and Kauai, but this time we decided to try Oahu.
Today I am sharing my 4-Day Oahu Itinerary with you!
In just four days, three nights, we were able to immerse ourselves in three spots: Ko Olina (where we stayed), Waikiki Beach and even a trip to the North Shore where I swam in Banzai Pipeline, something I have always wanted to do!…
We took this trip in mid June this summer.

Oahu. Mood.


4-Day Oahu Itinerary: (Summary)
Day One: Arrive Ko Olina + Explore + FS Spa + Dinner
Day Two: Breakfast + Waikiki + Lazy Time (Pool/Beach/DOLE Whip) + Tennis + Dinner
Day Three: Tennis + Brunch + North Shore + Dinner + After Dinner Stroll
Day Four: Aulani Spa + Chill + Pack + Depart
A few FAQs before I start..
Why Did We Choose a Hotel in Ko Olina vs Waikiki Beach? We chose Ko Olina because I was craving a super relaxing vacation. I didn't want to deal with noisy bars or traffic or super crowded beaches for our entire stay. I also wanted to explore the North Shore.
The other reason I chose the Four Seasons in Ko Olina was because of its proximity to Aulani. Since it is right next door, you can just walk over to check out the resort interior and dine at any of the restaurants and still get that Disney vibe in small doses. I was also excited to try the Aulani spa and of course DOLE Whip!
What is Ko Olina? The Ko Olina area is a resort community on the island's western shore. It is where the gorgeous + magical + family-friendly Aulani Disney Resort is, as well as a few other properties like the new Four Seasons – which is where we chose to stay. Ko Olina is less hectic than Waikiki since it feels like a smaller community as opposed to a thriving cityscape. Yet Ko Olina still has a robust, elegant, cozy, family-friendly, romantic energy all its own. The resorts in Ko Olina do not sit on traditional ocean front beaches, but actually tranquil lagoons that are connected directly to the real ocean. So you get all the beauty of real ocean water, without the giant scary waves. Obviously, great for kids and water sports like SUP and kid-safe snorkeling. From my research, the lagoon waters (there are four lagoons in Ko Olina) are not netted so technically anything can swim in, but the reef protects a lot of that area from larger creatures. I'm talking about you little Hawaiian sharkies! Less worry for parents and swimmers. I didn't do any snorkeling there, but I have heard that there are beautiful fish right in the lagoons.

The Four Seasons, where we stayed is a modern, elegant, relaxed, lush resort with a spa, rooftop tennis courts, 5 restaurants and bars, an adults-only pool, several family-friendly pools, gorgeous grounds including koi ponds and waterfalls. Ko Olina has a small shopping center within walking distance, as well as a golf course.
Ko Olina Location: About 35 minutes to downtown Honolulu. 40-50 minutes to the North Shore. Nice central location if you plan on taking a few day trips around the island.
I thought everyone stays in Waikiki Beach / Honolulu? Yes and no. I would say that most people do stay right in Waikiki. Waikiki has the largest concentration of hotels on Oahu. Waikiki Beach is one of the most beautiful bodies of water I have ever seen. The colors are spectacular and the water is super swimmable. The colors seem to echo between deep blue and turquoise and light aqua in cascading ripples all across the horizon, fading into the beautiful blue sky. The coveted turquoise part of the water extends for what seems like forever in some parts!
Waikiki Beach is crowded in the summer, aka peak season. Waikiki beach sits right next to a bustling downtown shopping + dining area with loads of high rise buildings, parking structures and crowded streets. But the surprising part (to me) was that the somewhat gritty (for Hawaii) city-side doesn't take away from any of the charm of the lively-meets-tranquil beach side. Waikiki beach is gorgeous, no matter how crowded it is. And the crowds even add an invigorating energy to the scene.
So if you crave nightlife, plentiful dining options, lively bars, a people-watcher's paradise/gorgeous/energized beach scene and a sort of South Beach Miamai feel to a Hawaiian destination — Waikiki Beach is your spot!
Again, I am speaking for peak season. I am excited to go back in an off season month to see how the energy changes – or if it does!
Where to Stay on Waikiki Beach? While we didn't stay there this time, I did a lot of research anyways. My results: We were looking at the Moana Surfrider (my friend raves about it) or the Outrigger REEF or the pretty pink Royal Hawaiian. The Halekulani seems to be the 'most luxurious' hotel on the beach. Peak season rates can be pretty pricey for the higher end hotels. However, there are always last minute package deals on websites like Expedia, so keep your eyes peeled.
Kids vs Couples? Romance vs. Family Scene? If you are specifically looking for romance or for something like a honeymoon experience, the Ko Olina area is a great choice for its quieter, lush, upscale ambiance. However, I would stay at the Four Seasons. If you are a huge Disney fan without kids, I would advise staying there in the off season, because it can get pretty chaotic in peak family vacay season.
If you have kids, I would definitely recommend Aulani any time of year. The kids all looked like they were in heaven! And mom and dad will enjoy the gorgeousness and magical cozy feeling this Disney property provides. The lazy river and pool systems are gorgeous and so creative…
The Four Seasons is also a great choice for families, however it has a very different energy than Aulani.
Overall, I think the Ko Olina area in general is a great choice for families or couples. The on-property space at the Ko Olina resorts offer much more space to roam compared to Waikiki hotels. But I will say that the beach in Waikiki is much more beautiful than the lagoons in Ko Olina. I believe that the rooms in Ko Olina are generally much more spacious.
What works for your family really depends on what you are seeking out of your vacation – both rooms, dining and surrounding activities and energy.
(spoiler alert: I would stay in Ko Olina again. But I also want to stay right on Waikiki Beach for our nextOahu visit…)

The downsides to Ko Olina:
1) Higher end hotel prices, on average, compared to Waikiki. (But that is to be expected from luxury resorts with so many on-site activities and resort property. Gardens, pool systems etc.)
2) The 'quiet' part of it all can feel a bit too quiet. But really only at night. If you are used to eating a bit later than 9pm or want some nightlife, you will be a bit disappointed in the lack of options.
Wait, What About the North Shore?? The North Shore is more residential, so it has more of a 'locals' vibe. However, renting a beach cottage or doing AirBnb on the North Shore is a great idea, especially if you are into surfing or just want to be independent of the touristy scenes in Waikiki. The North Shore beaches are stunning and the vibe is classic 'small town Hawaii' with cute little restaurants, taco trucks, gift shops, art galleries, beach homes (both rustic and super fancy), smoothie shops, fruit stands and shaved ice stands. (Visiting the north Shore was maybe my favorite part of our trip.) A few sea turtle sightings too!
So… now that you know why I chose Ko Olina, let's get to the trip itinerary..
4-Day Oahu Itinerary: Ko Olina + North Shore + Waikiki Travel
— Day One —
our trip We booked via Expedia. We found an awesome last minute deal a few days before we left. We booked a mountain view room at the Four Seasons for the great rate – we were upgraded to a partial ocean view. Happy surprise.
We departed LAX on a Friday morning, 8am. Rented a car at the airport and arrived at our hotel around 1pm.
On the plane over, we watched Father of the Bride and Pirates of the Caribbean Dead Man's Chest. I laughed so loudly during Father of the Bride. I had not watched that movie in a while and forgot how funny it is. My fave part is when George Banks (played by Steve Martin) starts opening the hot dog bun bags in the grocery store. Funny movies are even better on planes, IMO, because you try to not laugh too loudly, which ends up making you laugh even louder. Kinda feels like getting the giggles in church or an office meeting.
11:30am Friday We arrived in Honolulu. We exited the plane and were greeted by those traditional fluffy soft Hawaiian breezes, lush air and mountain views in the distance — even at an airport. We grabbed our rental car at Enterprise – the shuttle was fast and they have a cool self-service check-in process that is so great and speedy. We started the drive to Ko Olina, it takes about 35-40 minutes, depending on traffic.
1pm Friday We arrived at the Four Seasons Ko Olina and were greeted with leis. Fresh flowers for me, kukui nut lei for my husband. Our room needed a few minutes to be prepped so we grabbed a bite at the Hokulea grab-n-eat coffee bar. They had the BEST vegan sandwich in the world all ready to go: Avocado Homemade Hummus Tomato Lettuce on fresh and fluffy bread, mustard and a pickle on the side. I also got a soy matcha latte while my husband ordered a soy cappuccino. Everything was delicious. The cafe also has bakery items, fresh cold-pressed juices, fresh fruit and other sandwiches. And the best view of the ocean and pools.
Yummy sandwich.

You can also get an iced matcha..

Drink menu at the cafe..

View overlooking the pool..

Loved this pool design..

Or room was gorgeous and modern with a beautiful wooden bed headboard that extended the entire length of the wall, plush lovely carpet, big bathroom with a soaking tub and large deck with a table and chairs. Entry way with a Nespresso bar – and a big flat screen over a nice big desk (although, really, who watches TV or works in Hawaii?)
When tired from travel.. Throw on a comfy dress + eye masks..

We showered and changed and went out to explore for a half hour before our first activity of the trip: the spa!
3pm Friday After wandering around our hotel as well as checking out Aulani, we freshened up for our spa appointments.
The Spa at the Four Seasons Ko Olina (Naupaka Spa and Wellness Center) was beautiful. It has a steam room, sauna, jacuzzi and a plunge pool. However the plunge pool wasn't working which bummed me out because those are my favorite! The spa has a beautiful lounge area outside, as well as a salt water 'wellness pool' for swimming laps – and a sun deck too. It also has a giant modern fitness center and a rooftop tennis center with five gorgeous courts. Spoiler alert: we played tennis twice during our stay it was so fun. Tennis with a view of the ocean? Yes, please! Listen up tennis fans.. I would return to that hotel just for the tennis center.
At the spa, I had the Passionfruit Lomilomi massage and it was incredible. That treatment includes a passionfruit scrub followed by a traditional Hawaiian massage. I seriously left that treatment room floating on air.
The prices at the spa are on par for a luxury resort, pricey, but to be expected. Worth it for a splurge self-care session.
5pm Friday Some rest back in our room.
6pm Friday Sunset dinner at Fish House. My husband is basically plant-based except for fish, so when he is in Hawaii, he loves to indulge. And I actually like the challenge of going to 'traditional' restaurants and asking about vegan options. I love getting the word out there that people are looking for plant-based menus just about everywhere these days. And guess what.. "Fish House" had a separate Vegan Menu with some amazing options.
I had a sangria and ordered a vegan Avocado Salad followed by Barbecue Eggplant over quinoa with loads of veggies folded in. Both dishes were delicious.
As glam as I get in Hawaii… Koi pond pose on the way to dinner..

Sunset hour live music by the pool. Loved the scene + energy.

Sangria + Mai Tai..

Vegan menu!..
View from our table at Fish House..

Sunset hour. Cotton candy skies..

Tip for Four Seasons Ko Olina Dining: I don't know if it was unusual or not, but the portion sizes of the dishes were larger than I expected. I actually couldn't finish two of my meals and I always clean my plate at restaurants. My husband had the same problem and he is the same way. The only reason I mention this is because a couple sitting next to us said the exact same thing about their meals. So maybe they just like large portions there. You can get away with splitting an entree, or ordering two apps for your main, etc. Ask your server about portion sizes before ordering.
9pm Friday Feeling like it was midnight our time, we shuffled off to our room – stopping to play mini golf in the lobby.
Mini golf in the lobby..

In-Room Tip: If you are vegan or have down feather allergies, ask housekeeping to change out your bedding.
— Day Two —
7am Saturday Breakfast at Aulani. I am a complete dork and wanted to do the Character Breakfast. I had been to the one at Disneyland's Grand Californian Hotel (when my niece and nephew were in town) and it was so much fun. So why not in Hawaii, eh? The breakfast (which I reserved ahead of time) was packed! I have never seen so many families lined up for breakfast. The buffet was lovely and very kid-friendly. Lots of cute kids grabbing Mickey-shaped waffles, fresh fruit and other goodies. LOTS of goodies. I, of course did my usual giant plate of fresh tropical fruit, oatmeal and nut butter thing. Black tea on the side today. Some of the characters came around and were completely charming. We sat in a back table where it wasn't as noisy. I actually enjoyed the energy of the scene, but I will admit that I felt really out of place without having any kids in our party. Oh well, we still had fun and I am glad we tried it…
So easy to get ready in Hawaii..

Aulani..

Aulani grounds..

Aulani buffet eats..

Hydration side note: We NEVER ran out of free bottled or on-site purified water to drink at the Four Seasons. Bonus: The POG juice and water station in the lobby = so yummy.
10:30am Saturday Day Trip to Waikiki Beach. We hopped in our car and drove to Honolulu. Not the most beautiful drive, compared to other islands in Hawaii or more rural parts of Oahu, but you get there pretty swiftly, in about an hour.
11:30am Saturday Parking was a bit hellish on a Saturday, but we managed. We parked in a shopping center garage a few blocks from the beach.
Parking Tip: To beat the stress of weekend/summer parking, you can just do valet parking at one of the hotels along the beach – if you don't mind the price. Otherwise the Royal Hawaiian shopping center parking garage is a good choice. Just buy a few things at one of the many stores to get your ticket validated. I think we paid only $4 for three hours of parking. The ticket max is $50, so be careful staying too long or forgetting the validation.
Waikiki Beach: Wow!!! Heart-shaped eyes emoji = me. My first glimpse of Waikiki Beach was of those gorgeous, famous aqua and navy ripples that extended into the horizon. Turquoise water as far as the eye could see. I think my mouth may have dropped open as I turned to my husband and said "Oh ok, now I get what all the fuss is about." For a brief moment I actually felt sad that we were not staying in a hotel right on the this beach.
The beach was packed on this Saturday in June. Wall to wall beach towels and lounge chairs. A challenging walk to find an empty spot to park out towels.

Hawaii Tip: All the beaches in Hawaii are public beaches, so even though the hotels sit right on a certain part of the beach, anyone can sit anywhere at any time. Hawaii's open beach policy: "They belong to no one and everyone." How beautiful is that?! I love that so much.
If you stay locally, you can take advantage of getting to the beach earlier and staying later – something we couldn't do because this was just a day trip.
View of Diamond Head in the distance..

Something we didn't do, but wanted to: hiking to the top of Diamond Head. If you wanted to do a sunrise hike, I would skip breakfast at your hotel and just drive out to Waikiki before sunrise. Then spend the day at the beach and eat there.
I swam in the Waikiki water for over and hour. I didn't want to get out. The water was perfection. Probably one of the best ocean swimming experiences I have ever had. The one downside is that you really have to be alert – not just of the waves (even though they are so mild) but of the boats and surfers and rafts and boogie boards and more in the water.
Tip: If you are day tripping and don't have loads of time to spend, bring snacks to the beach and plenty of water.
330pm Saturday We left Waikiki a bit early and headed back to Ko Olina.
430pm Saturday We dropped our stuff off at our room and went down to Aulani to find the DOLE Whip. It is served at two spots: Ulu Cafe and Little Opihis snack spot right on the beach walkway. Note: they do not serve self-serve soft serve at the Lava Shack anymore, even though a lot of websites still say they do (as of June 2017 anyways…)
The "pineapple soft serve" (it is actually not called DOLE Whip at the hotel..) tasted SO good, as usual. Fun to eat it on the beach!
🍍 #DoleWhip in Hawaii ✅🍍🍦#veganA post shared by kathy / healthyhappylife (@kathypatalsky) on Jun 17, 2017 at 11:16pm PDT
After our soft serve, we lounged in some chairs overlooking the lagoon. We ordered guacamole and chips and drinks – kombucha and a drink called the Castaway. The salty, crunchy corn chips and big bowl of guac with salsa were perfection right about now.
After resting, I had the random idea, "Hey, lets play tennis!" Normally this would be crazy after the busy day we had, but we both jumped on the idea and ran with it. Best idea ever!..
6pm Saturday Rooftop tennis. We rented two rackets – court use is complimentary for hotel guests. The racket rental is $15 a day. We played for an hour, the sky shifting from blue to beautifully cloudy, mountains and ocean and the hotel balconies all around us. We were the only people playing tennis too, so we had the whole roof to ourselves.
8pm Saturday Dinner. We did Fish House again because since the vegan menu had so many options I had yet to try. Plus, tikki torches, sunset, ocean breeze, the lagoon and walkway views .. does it get any better?
I had the Garden Veggie Poke appetizer which was incredible – huge portion though. Tofu, purple potato (may have been taro), tomatoes, accent of seaweed and taro chips on the side. For my entree I had the Mushroom Stew with a spicy tomato base – peas and a bit of shaved fennel salad on top. It was served in a giant skillet! It was SO delicious, but I couldn't eat the huge portion because I had already eaten so much. Service was a little slower this night, but the food all around amazing.
Vegan stew…

Other dining nearby.. There is a cute restaurant called MonkeyPod across the street at the shopping center. Lots of dining at Aulani. And of course the other restaurants at Four Seasons.
— Day Three —

8am Sunday Tennis again! Perfect morning workout.
11:30am Sunday Brunch buffet at the Four Seasons La Hiki Kitchen. The food spread was INSANE. Fruit on fleek: papaya and pineapple, plus more exotic options like dragonfruit, lychees and more – perfectly ripe and delicious. Oatmeal, and so many jams and compotes – three types of nut butter to choose from. Macadamia nut butter was so good. Since it was brunch (it was Father's Day too, so it may have been extra amazing – not sure), there was also hummus and pita spreads, sushi – with a veggie sushi option, breads, veggies, salads and more.
Buffet..

2:45pm Sunday North Shore. We drove up to the North Shore. Finally Oahu was starting to look a bit more green and majestic, like Kauai. The drive up north was calm and green and lovely. We set our map to head to Haleiwa – the first stop when heading to the North Shore. It is about 45 minutes from Ko Olina. Haleiwa is an adorable spot with a strip of cute shops, eateries, smoothie shops, art galleries, shaved ice stands and loads of surf shops. We didn't actually stop and park and stroll on our drive coming up north because we were anxious to get to the beaches. But what a fun spot to spend a few hours browsing.
4pm Sunday We stopped at a few small roadside beaches on our way to Waimea Bay and Banzai Pipeline. At one little beach there was a Green Sea Turtle, taking a very long and well-deserved nap. The cool thing is that there is an organization protects any beach-resting turtles – making sure that the tourists do not disturb the turtle. They set up a rope that people are not allowed to cross and give out educational info about the turtles. Super cool! There were a lot of tourists taking photos, which I am sure annoyed the turtle a bit, but everyone was very respectful, keeping their distance. And the turtle seemed more than chill about the whole thing. In the long run, I think it is good for people to come in view of these creatures – in the wild – their natural habitats – so they can know them first hand and hopefully understand why we should work harder to protect the natural beauty of our oceans — and do more to protect sea creatures like these precious turtles.
4:30pm Sunday Waimea Bay + Banzai Pipeline – a location made famous for its unique and super scary surfing conditions.
"Pipeline is a surf reef break, an area in the ocean where waves start to break once they reach the shallows of a reef. Pipeline is notorious for huge waves which break in shallow water, just above a sharp and cavernous reef, forming large, hollow, thick curls of water that surfers can tube ride." – wikipedia
Tube ride = Pipeline name.
If you are curious about the "Pipeline" watch the 90's movie, Endless Summer 2. The entire movie is incredible and talks about how Pipeline has a very unique barrel wave that is so powerful that it shoots air out the end.
Waves note… The waves on the North Shore are famous. Famous for being some of the best surfing conditions anywhere in the world and also famous for their monster-sized wave swells in the winter months. I absolutely want to come back to see those some day!
On the day we visited Pipline, the waves were "small" – but does that really matter? The current is powerful. I actually went into the water to swim a few times and it was probably the most scared I have ever been in the ocean – and I grew up swimming in Santa Cruz waves – which can get pretty feisty. At Pipeline, the current sucks you out swiftly and rolls you back in via crazy strong waves. The waves would be small and brisk for a while, then suddenly a few very large waves would come and knock everyone over and drench any too-close beach towels. The sand at Pipeline is in a sort of cliff right where the waves break. And everyone lines their towels up right at the cliff, so you can watch the waves crash.
I love surfers and waves and beaches like this because it reminds me of growing up in Santa Cruz. So visiting Pipeline almost felt like coming home in a weird sort of way – watching the waves and feeling my heart pound as I swam and bounced in the surf, hoping a big one wasn't about to topple over on me.
Safety note: I actually cannot believe I so casually swam in Pipeline. It is intense and the waves are scary. Local kids make it look safe and easy, but be warned, if you are not used to ocean swimming or even used to Hawaii surf, proceed with extreme caution or really, not at all. And the really scary part of Pipeline is the coral reef below the waves. You do not want to get smashed by a wave. Pipeline can be deadly.
Pipeline…

Do not be fooled by this calm-looking water. In a few seconds, that water will be sucked out and come crashing back in a forceful curled wave!..

Look, it is me! Being stupid and swimming in some deadly water! Those local kids played in the waves like it was second nature.

Two seconds before charging out of the water out of fear, lol. #HurryTakeThePhoto

My favorite thing about Pipeline was that this gorgeous beach felt totally empty compared to the other beaches.

630pm Sunday On our drive home we grabbed a refreshing smoothie at Lanikai Juice…
We drove back to the Four Seasons just as the sun was setting. It was a gorgeous drive. We arrived back just in time to watch the sun dip into the ocean and scatter the sky with pinks, oranges and golds. Perfect way to end our last full day on Oahu.
8pm Sunday Dinner at La Hiki Kitchen. I had the vegan Beet and Mushroom Burger. The service was a bit slow, but it was a nice end to our day.
vegan burger..

10pm Sunday We wandered over to Aulani to check out the pools at night and check out the bar (which is in the same spot as the buffet from the morning) – it has a tiki bar vibe and tropical drinks galore.
Aulani bar at night…

— Day Four —
8am Monday Last day in Oahu. I had some serious "Can we please stay one more day???" vibes. This morning, I had a 9am massage at the Aulani Laniwai Spa, which is the first owned and operated Disney Spa, is amazing.
The 5,000 square foot Laniwai Hydrotherapy Garden was such a huge highlight. You can indulge in vitality pools, 6 different rain-stye showers and a freezing plunge pool. I did the plunge pool a few times and then went right into the jacuzzi! There is also a reflexology path, which is basically stones paved into cement facing up on their curved edges, instead of their soft flat sides. I loved that reflexology path so much! The garden is co-ed so men and women who visit the spa together can enjoy, together. The spa has a cool ritual where you choose a sort of 'meditation stone' at the beginning of your journey. All the stones have words printed on them like 'dream' 'balance' and more. Mine said "strength." How fitting for me, since I have felt that "strength" has been a theme in my life the past year.
View from the lounge chair. Birds and breezes..

Obsessed with this reflexology path!!! I want one. So simple but felt so good on tired feet.

My massage was very good, super relaxing. I loved the Coconut Kukui lotion that was used, and the treatment rooms are perfection. You even get to choose your music, Hawaiian, rainforest, ocean waves or traditional spa music. I left the spa feeling super relaxed and happy.
I could've stayed in the Hydrotherapy Garden all day, gazing up at the palm tree canopy, birds singing in the distance, sipping pineapple and wellness waters, a lush breeze floating through the air, the sound of waterfall fountains echoing behind me. It was heavenly. Tip: Arrive early on a Monday, like I did! Maybe you will get the spa all to yourself too!
11am Monday I left the spa earlier than I had liked, just to head back and pack and grab some food at the cafe.
Matcha again..

Noon Monday Airport bound. I grabbed a soy matcha latte at Starbucks. There were not any good dining options at the airport which was too bad. So we snacked on random things during our flight and were hungry when we got home. The flight home was good, we watched Father of the Bride Part 2, Indian Jones (Raider of the Lost Ark) and a few episodes of Family Ties.
Midnight LA-time Monday Home at last! Kitties were so happy to see us, although they love spending so much time with our house sitter. We had Veestro for dinner, it saved the night, and we watched a few episodes of The Office and rolled into bed at 2am — 11pm Oahu time.
Such a nice long weekend!

Things For Next Time:

* Dining at more vegan spots. There are so many healthy, plant-based friendly spots on Oahu, so hopefully I will get to them next time.
* Hike Diamond Head. Sunrise hike!
* See more of the North Shore and hike to Waimea falls.
* Relax and 'do nothing' a bit more.
* Stay in a hotel on Waikiki Beach. Watch the sun rise and set over that water.
Resources:
– Aulani – Aulani Spa
– Four Seasons Oahu – Spa
– Hawaiian Sea Turtles
– Bonzai Pipeline
– Endless Summer 2 IMDB
What else did I miss?? What should I see/do/eat on my next Oahu trip? Any tips on renting a place on the North Shore – or other fave hotels or vegan-friendly dining spots or cool bars? You tell me!
I hope you enjoyed this! Check out my other Hawaii adventure below.
* 12 Fun things to do in Maui
* My Kauai Adventures
Disclosure: Nothing was sponsored during this trip. However, I did interact with the media center at the hotel and we were upgraded to an ocean view room by surprise.