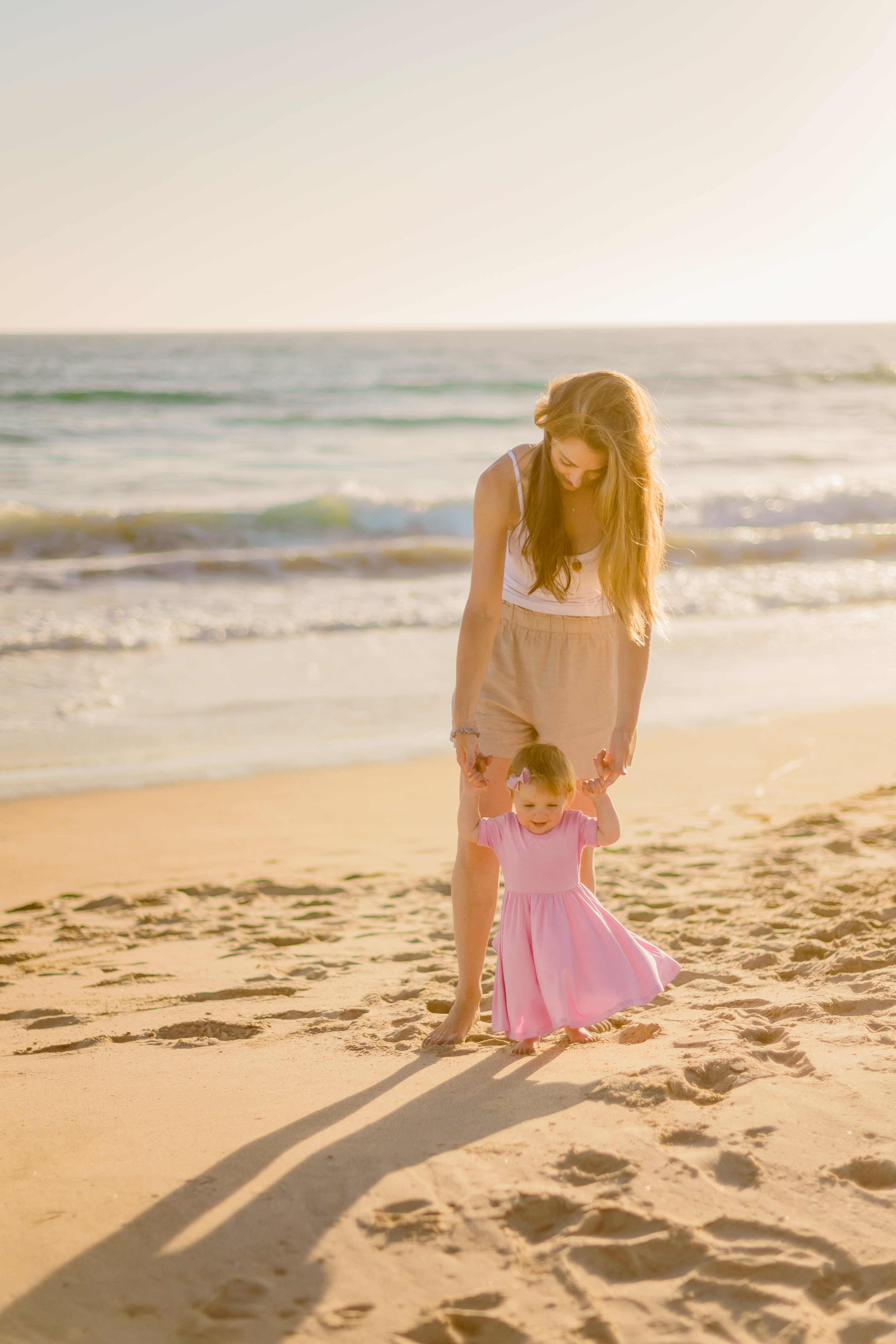 With its perfect weather and an unending array of fantastic sights, there's no better place to be with your toddler than in the City of Angels! Despite the many activities to choose from, toddlers can be so picky and easily bored that it becomes difficult to choose. What are the best fun-filled activities you could do with your toddler in Los Angeles?
The 8 best Los Angeles activities to do with toddlers are:
Explore botanical gardens and animal sanctuaries
Have fun at a park, play space, or adventure center.
Check out art and museums.
Shop and get lunch at an open-air market.
Attend a fun concert.
Tour the iconic Los Angeles monuments.
Go to the beach.
Explore the TV world at a movie studio.
This article will explain all these activities in detail and recommend the best places to have tremendous fun in LA with your toddler. Keep reading!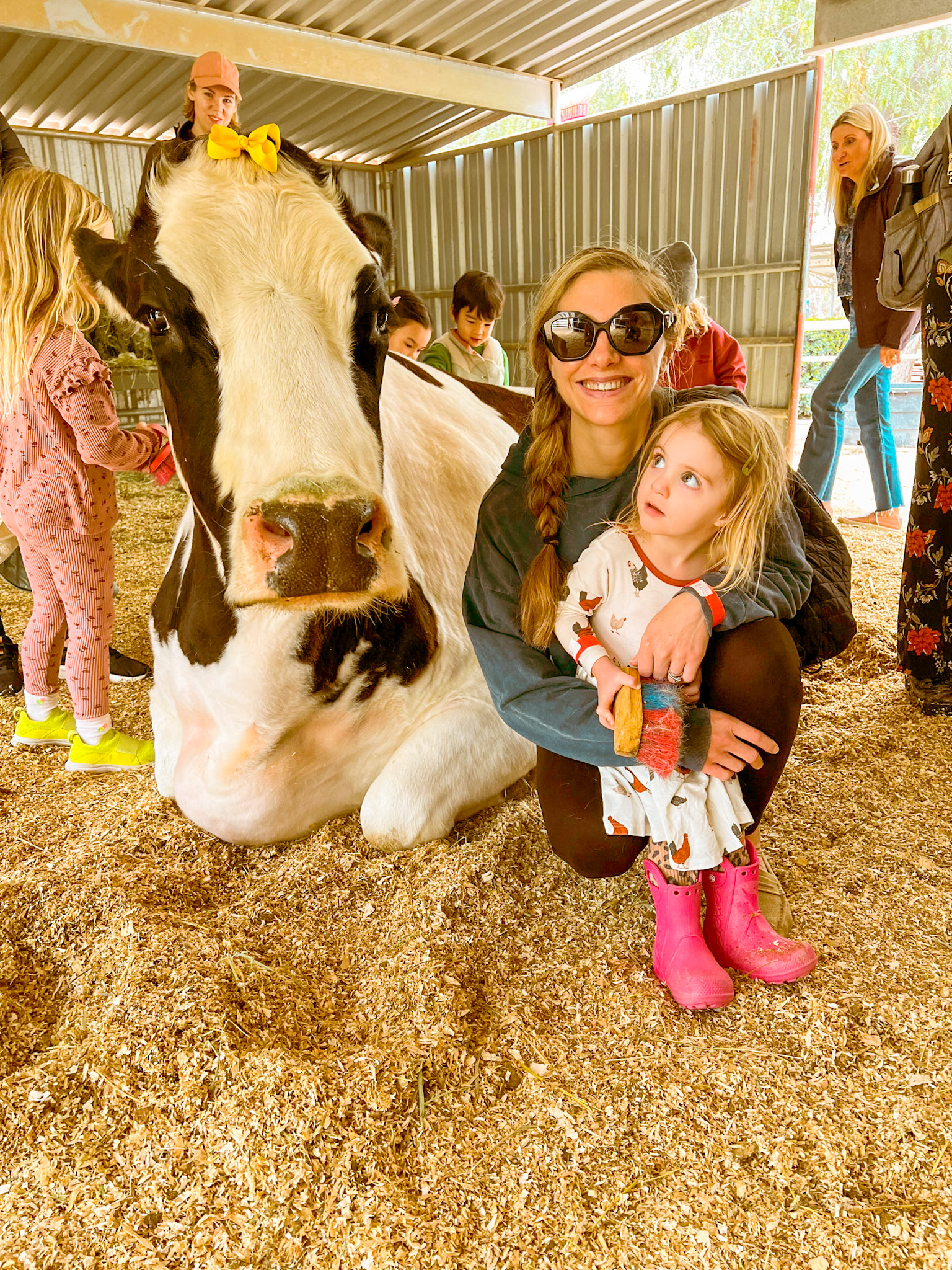 1. Explore Botanical Gardens and Animal Sanctuaries
Los Angeles Activities to Do with Toddlers number one! If going to a botanical garden sounds like a dreary, boring activity, you should think again. Los Angeles is filled with beautiful gardens and conservatories to make your toddler's dreams come alive!
Besides tall, majestic trees, these gardens have breathtaking flowers and ponds. In a place like this, you get to have a lot of fun with your toddler while spending quality time with them away from the city's bustle.
To add a spark of magic to your garden adventure, you can bring daytime stories and games or act out their favorite characters with them! Here is a short list of the best botanical and urban gardens to explore in Los Angeles:
Gentle Barn – the best kid-approved animal sanctuary
Farm Sanctuary – Also amazing!
Descanso Gardens – awesome holiday lights shows
Los Angeles County Arboretum and Botanic Garden
TreePeople
The Huntington Library, Art Collections, and Botanical Gardens
Storrier Stearns Japanese Garden
James Irvine Japanese Garden
Amir's Garden
Los Angeles River Center and Gardens
South Coast Botanic Garden – Love this place for roaming and picnics
2. Have Fun at a Park, Playspace, or Adventure Center
Toddlers can be balls of inexhaustible energy, and if you're hoping for a more physically active time with yours, LA has just the thing for you! The city has a ton of parks and spaces designed solely for toddlers to get themselves into safe, fun activities.
Most parks have free entry, but playspaces and adventure centers charge admission. With every form of entertainment, from indoor climbing to mud kitchens, they're all well worth the cost. Here is a list of parks, playspaces, and adventure centers to have a fun Los Angeles day at:
Griffith Park
Los Angeles State Historic Park
Tongva Park
Grand Park
Discovery Cube Los Angeles
Kidspace Children's Museum
Time Travel Mart
Noah's Ark, Skirball Cultural Center
Pretend City in OC
Dream Big
Six Flags Magic Mountain and Hurricane Harbor
Knott's Berry Farm
Adventure City
Boomers!
Santa Monica Pier
Wild Child in Culver City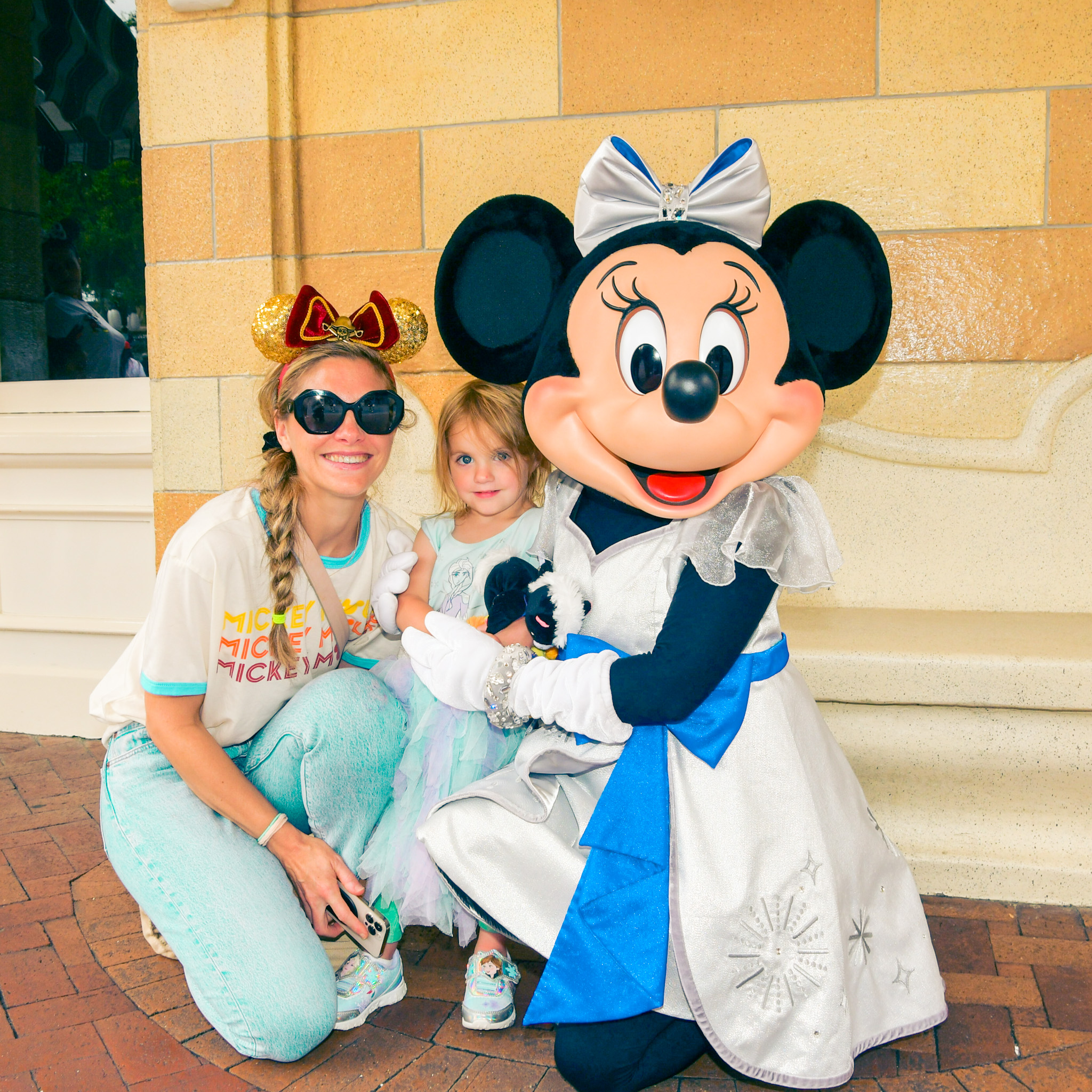 3. Check Out Art and Museums
Los Angeles can also be an amazing place to spark a flair for art and history in your toddler. With the city's exciting art galleries and many museums spanning various eras and topics, there's more than enough content to keep your little one active and entertained.
The galleries and museums will give you a glimpse into the past and the rare, imaginary worlds in the works created by brilliant artists. Trying out a science museum could even get you both intrigued about the future too! The best art galleries and museums to check out in Los Angeles are:
The Huntington Library, Art Collections, and Botanical Gardens
Hauser & Wirth
The Getty Center
La Brea Tar Pits and Museum
Los Angeles County Museum of Art
Natural History Museum of Los Angeles County
California African-American Museum
California Science Center
Battleship USS Iowa Museum
The Hollywood Museum
Cayton Children's Museum
Los Angeles Fire Department Museum
Museum of Flying
Travel Town Museum – cute train ride here!
Los Angeles Live Steamers Railroad Museum
Petersen Automotive Museum
Nethercutt Museum
4. Shop and Get Lunch at an Open-Air Market
The quaint charm of an open-air market dates all the way back to thousands of years past. Though not nearly as chaotic as the old markets, the open-air markets of Los Angeles can offer you the experience of traveling back in time and taking your toddler through the rituals of negotiation.
You can find a variety of vendors with fresh produce, vintage goods, and great food. Strolling through the market, whether or not you'll be shopping, is an excellent way to create memories with your little one. The open-air markets you can explore in Los Angeles include:
Grand Central Market
The Original Farmers' Market – the one at The Grove
Hollywood Farmers' Market – the BIG one
Rose Bowl Flea Market – kinda far out there
Santa Monica Farmers Market – love the all-organic one
Melrose Trading Post
La Cienega Farmers' Market
Hollywood Night Market
Melrose Place Farmers' Market
Silverlake Farmers' Market
Artists and Fleas
Beverly Hills Farmers Market – small and sweet!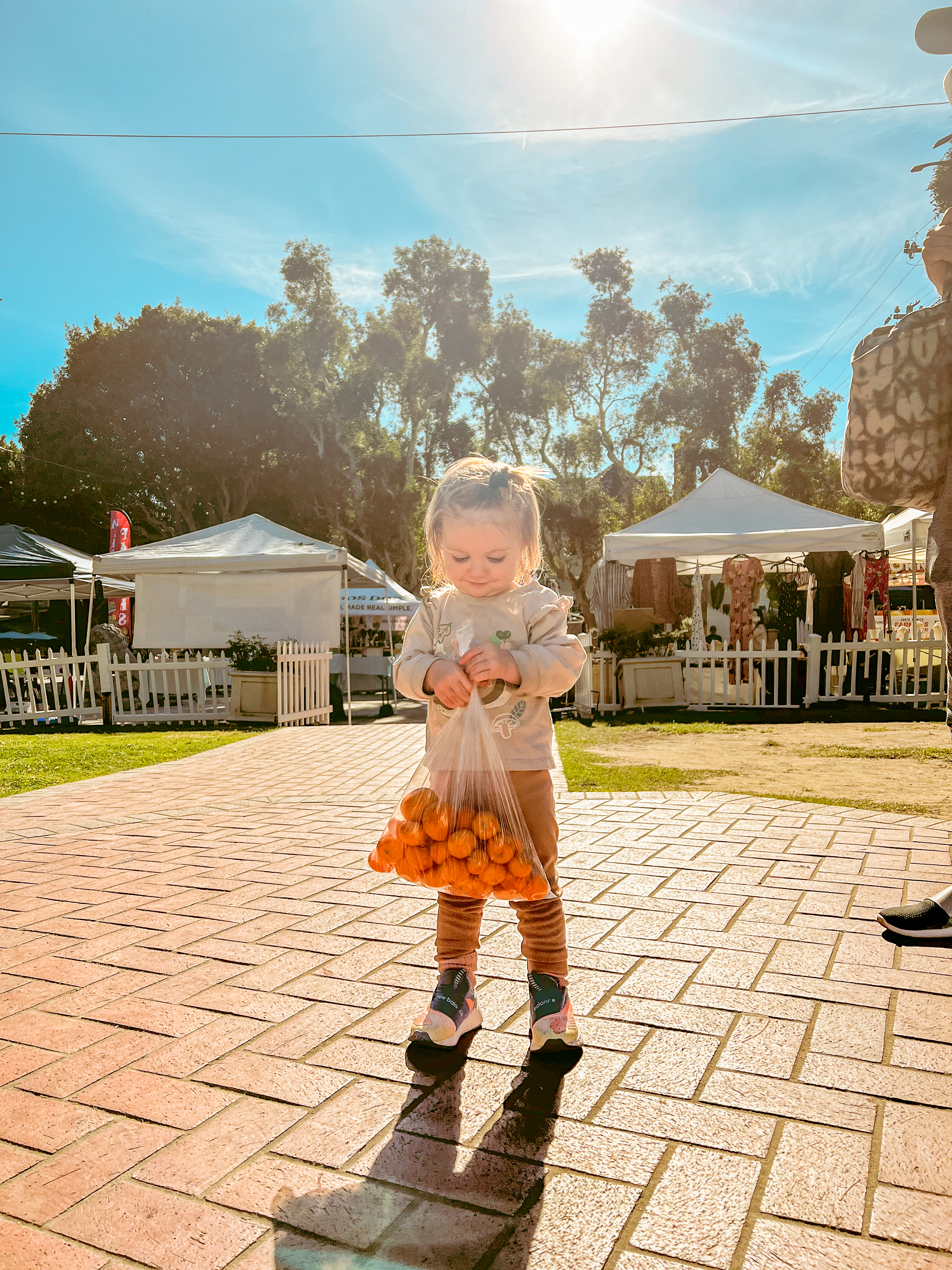 5. Attend a Fun Concert
Los Angeles Activities to Do with Toddlers number five. A fave of mine.
The word "concert" can paint a picture of deafening music, flashing lights, musty air, and alcohol – the last kind of place you'd want to bring your toddler. However, the City of Angels has a ton of child-friendly places where you can attend safe, wholesome concerts with your toddler.
Los Angeles also has a rich culture of fairs and festivals where you can find shows, watch movies and attend concerts. The places where you can attend a fun concert with your toddler in Los Angeles include:
The Walt Disney Concert Hall
Circus Vargas
El Capitan Theater
The Hollywood Bowl – love doing this in the summertime
Echo Park Rising
Pasadena Rose Festival
Pasadena Chalk Parade
Bob Baker Marionette Theater
The Cupcake Theater
6. Tour the Iconic Los Angeles Monuments
Los Angeles is filled with tons of iconic monuments that tell stories of the city's rich history. Touring these monuments is an excellent way for you and your toddler to learn history while having fun.
What's more – you can visit many of these monuments for free and capture your iconic moments with beautiful pictures. The monuments you can tour with your toddler in Los Angeles include:
The Hollywood Sign – go to Lake Hollywood Park for the best view without a trek
Angels Flight Railway
El Pueblo de Los Angeles Historical Monuments
Bradbury Building
Union Station
Korean Bell of Friendship
Ennis House
Olivera Street Cross
7. Go to the Beach
What's a vacation without a beach day? Los Angeles County has more than 15 beaches you can explore with your toddler. Both of you can spend the day sunbathing, playing games, and having fun with the tourists and locals that fill LA's beaches.
We also love heading to Annenberg Beach House in Santa Monica to play at the playground and splash pad and swim if desired. Cute kid-friendly beach spot with bathrooms and food.
Check USA Today's list of Los Angeles beaches to find the one nearest to you!
8. Explore the TV World at a Movie Studio
Los Angeles Activities to Do with ToddlersLos Angeles is superbly famous for its movie studios, so a fun time in the city isn't complete without visiting one. At the studios, you'll get to watch the TV universe come alive while exploring the sets for your favorite shows and watching fun performances. The best movie studios to visit in Los Angeles are:
Universal Studios
Warner Bros. Studios
Sony Pictures
Paramount Studios
With these activity ideas and the perfect weather of Los Angeles, you're all set to explore the city with your toddler! Remember to check out all your potential destinations to create a budget and make reservations for a stress-free adventure.
Sources