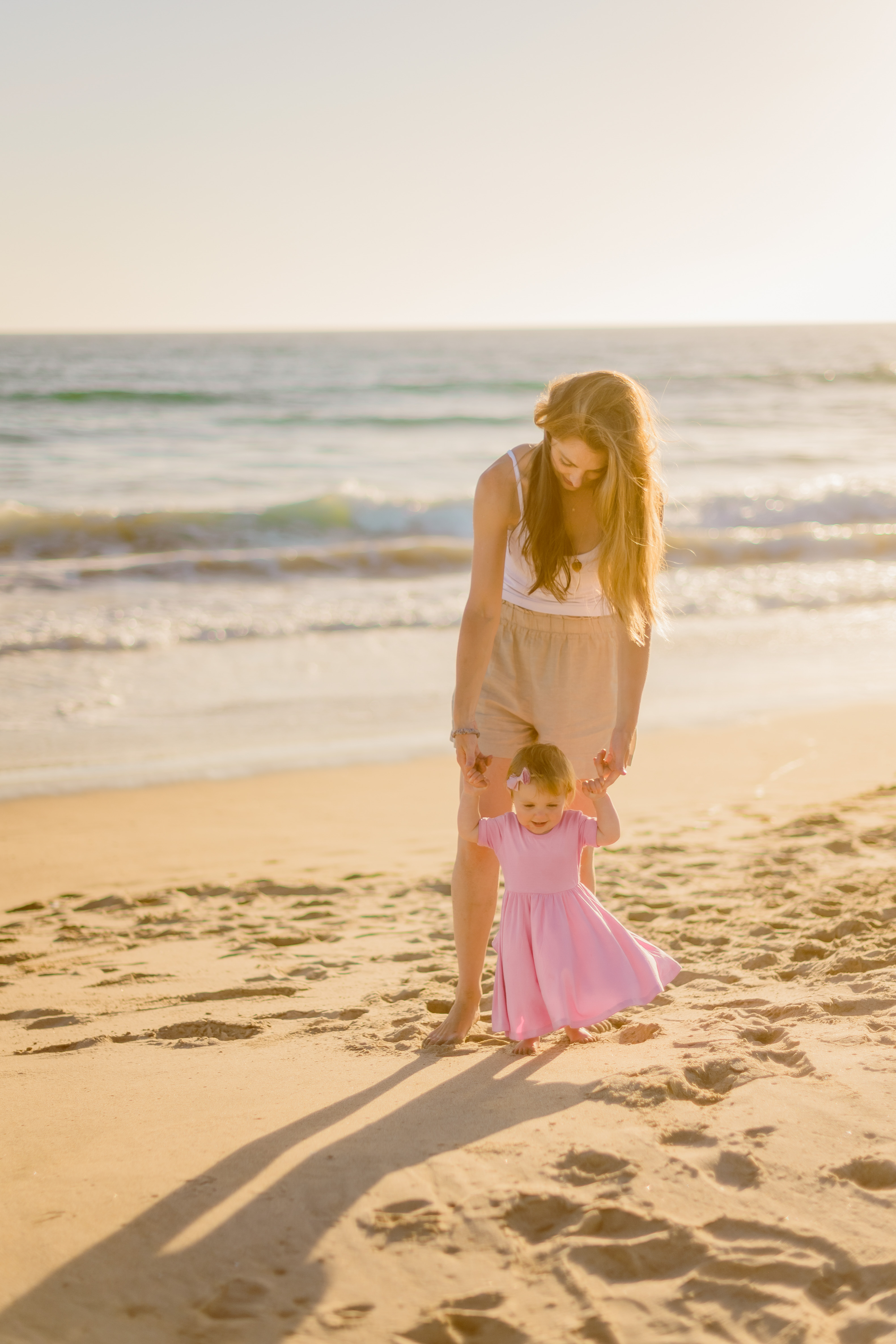 Beach Baby Photoshoot: Mommy & me kind of summer.
So, Instagram only allows for ten photos at a time, guys. So I had to take to my blog to share all my fave photos from my Summer Beach Baby Photoshoot, mommy and me style, that I did last week in Manhattan Beach.
Once again, just like my fall baby photoshoot photos, I went out with my friend and talented photographer, Heather!
Check out a few of my faves that she took of Rosalie and I…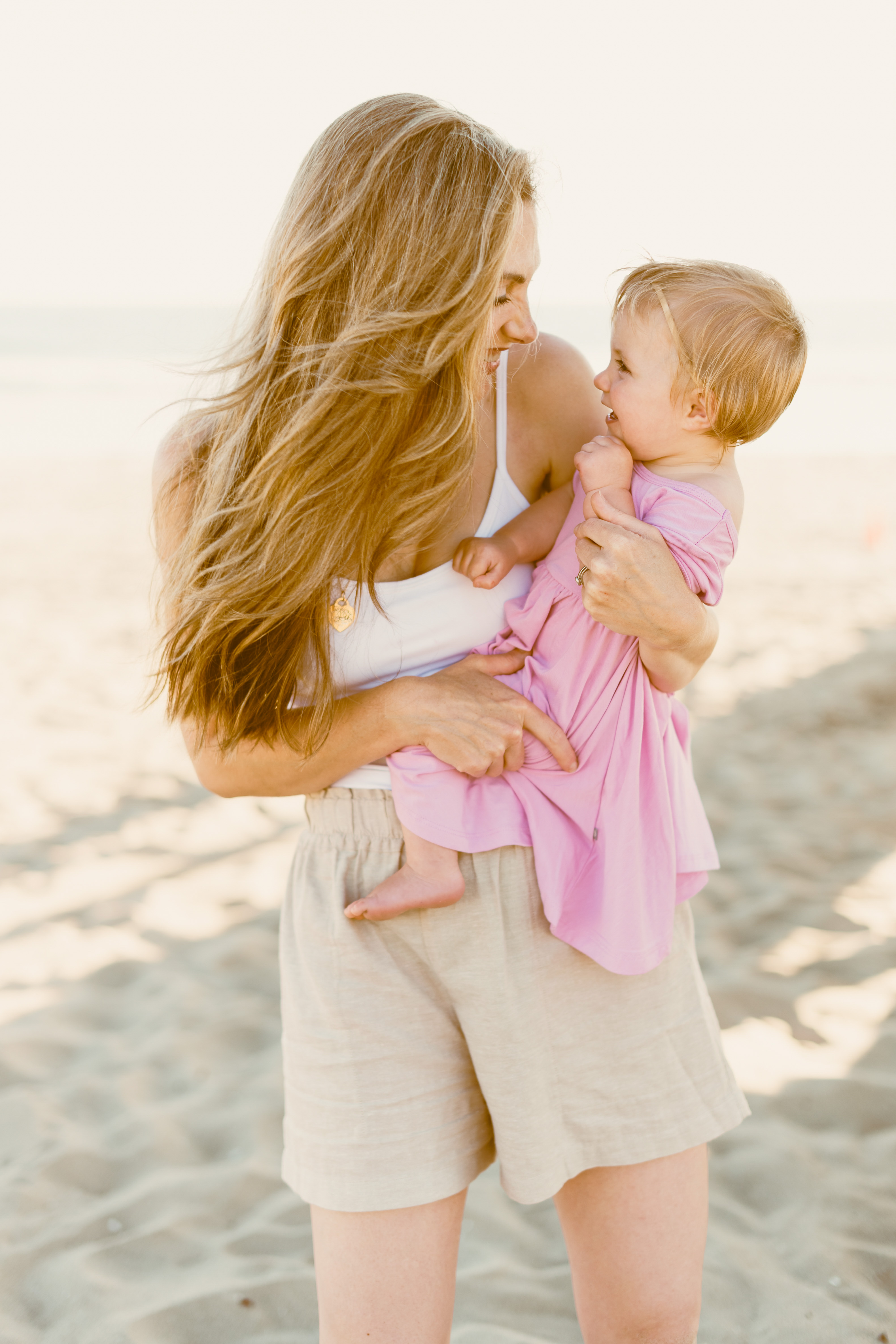 Baby and the Beach
We decided to head down to the beach around sunset and take a bunch of photos. Sunset time, or the few hours before sunset, is known at "golden hour" to photographers. And golden hour always presents itself as extra special when you are on a California beach! Manhattan Beach on this day.
Summer Beach Baby feels…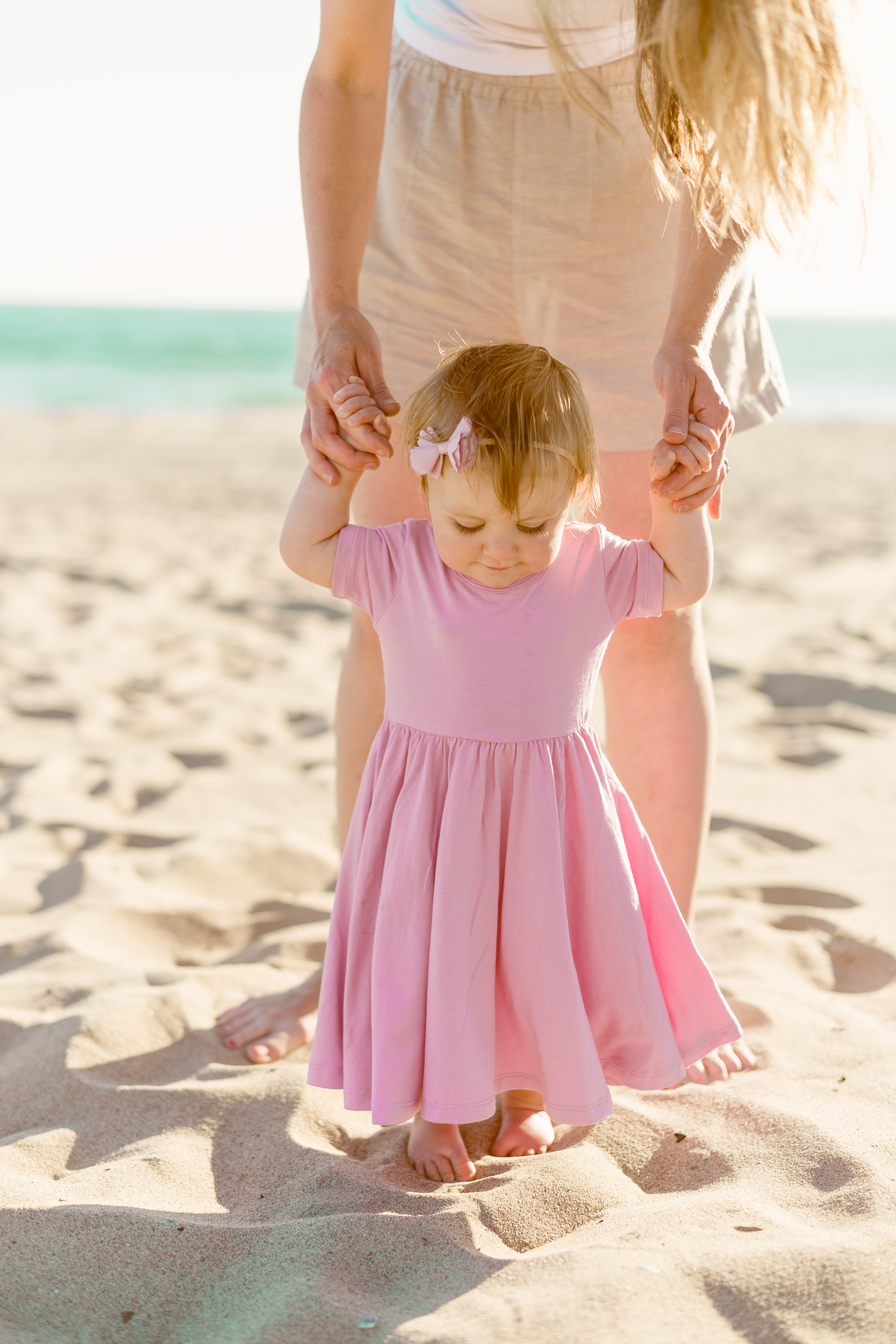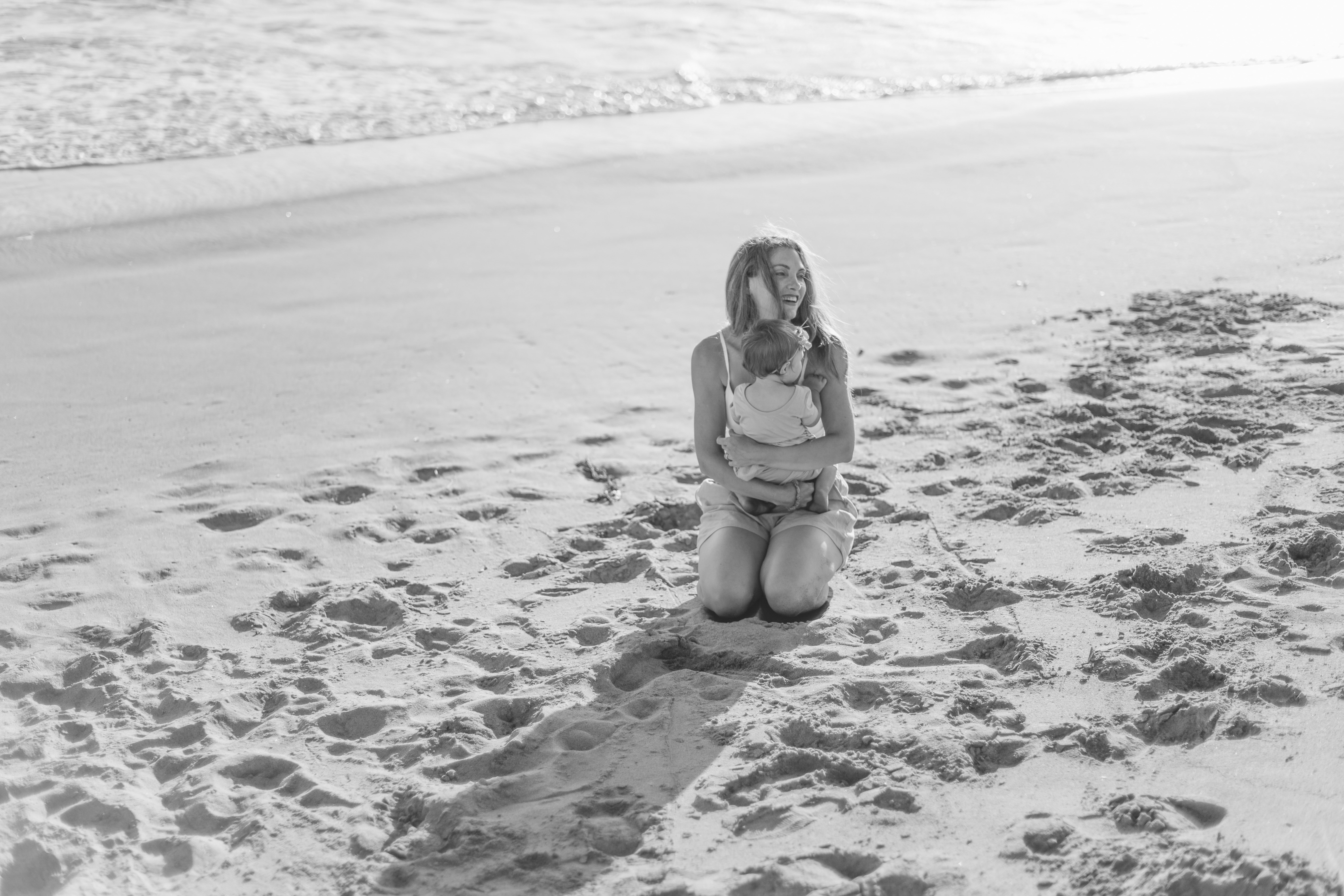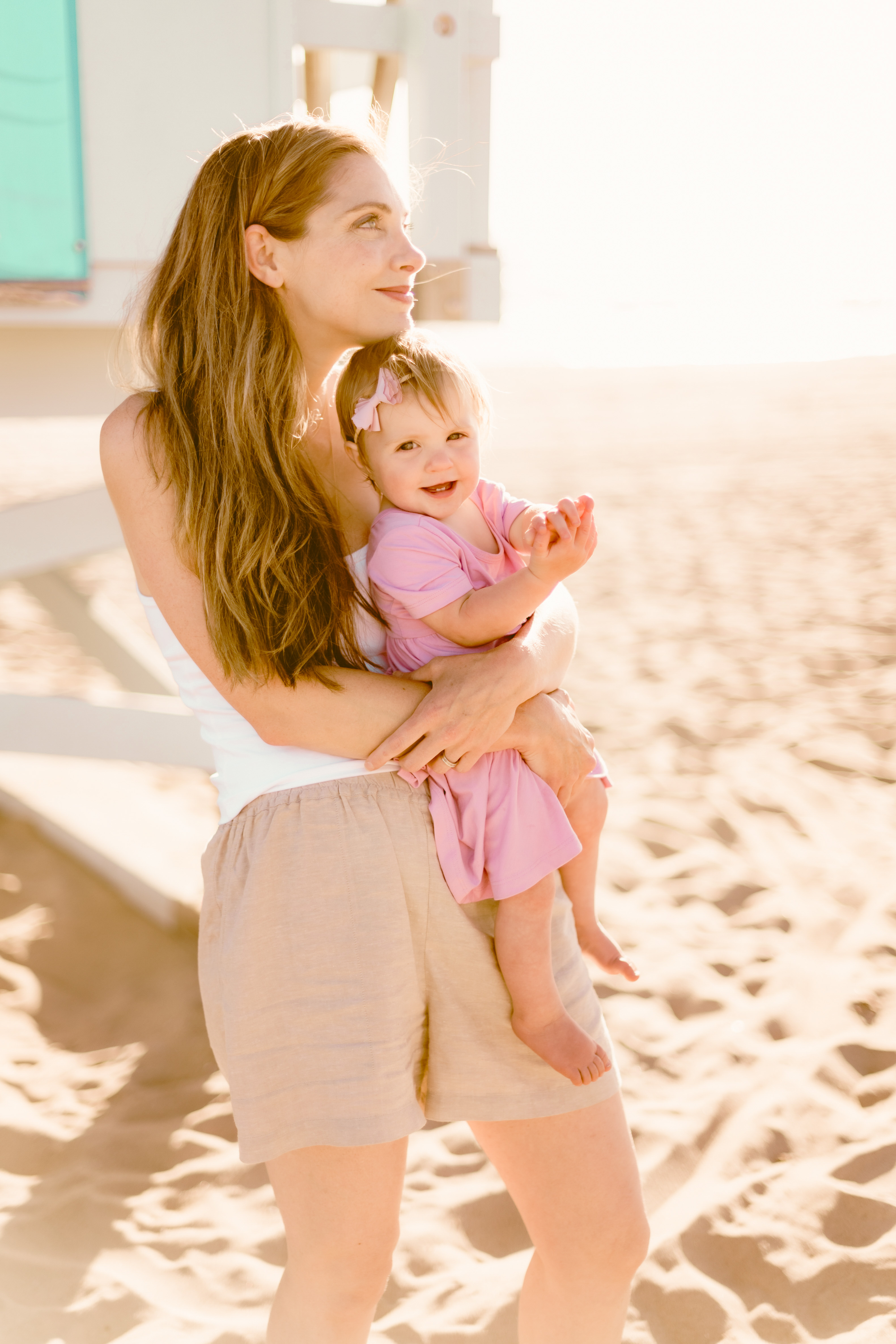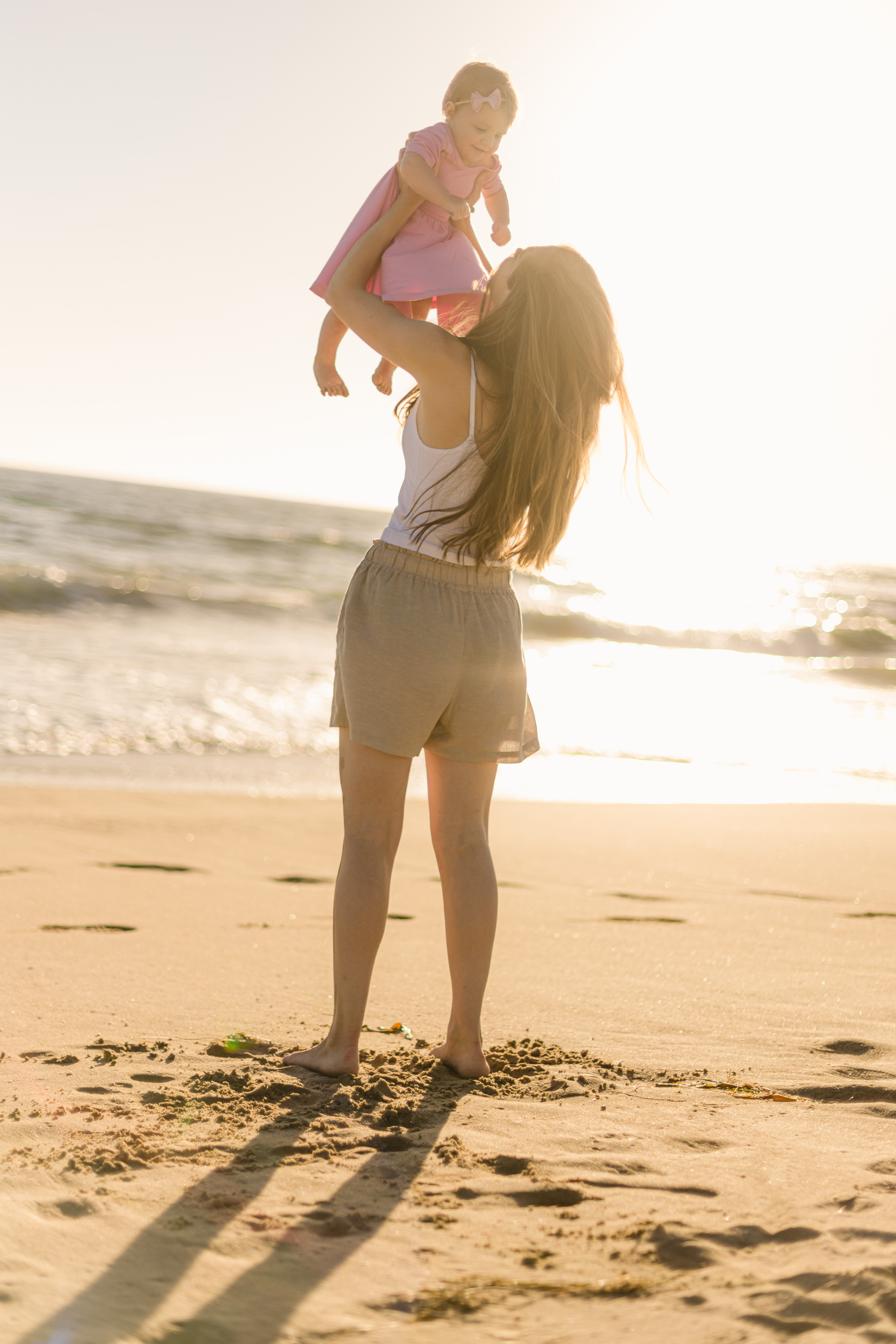 Take Those Photos, Moms!
I so often see moms not wanting to be in photos. No matter what, splash some mascara on your face, wash your hair and take some photos. I literally threw on a pair of comfy shorts and a workout tank, did makeup and was out the door.
Do it at golden hour because that glows light is incredibly forgiving – no matter how many hours of sleep you didn't get last night.
So Cal Photographer for Baby Photoshoots
If you are in soCal and looking for an amazing family, mommy and me or general lifestyle photographer, give her a buzz. Not only does she take gorgeous photos, but she is pure sunshine to work with.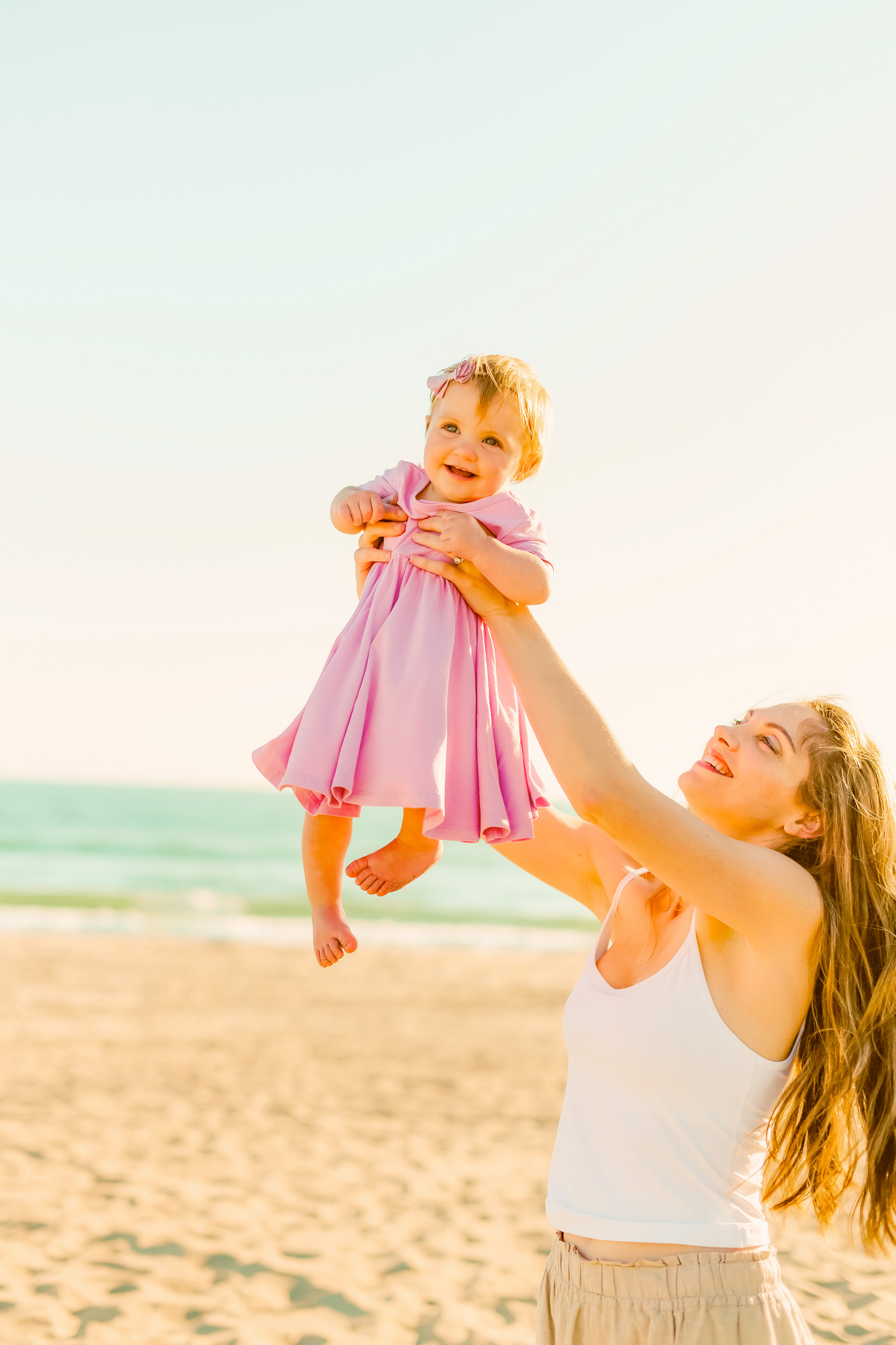 Baby Smiles
Rosalie is finally at the perfect age for big smiles and giggles in photos, so I was so happy to have a pro take some pics before she gets bigger!
I swear, I need a photoshoot every day to capture this amazing time of her life when everything changes so swiftly. Cue the ugly cry from mom.
I mean, six teeth-ed smiles are pretty much the best…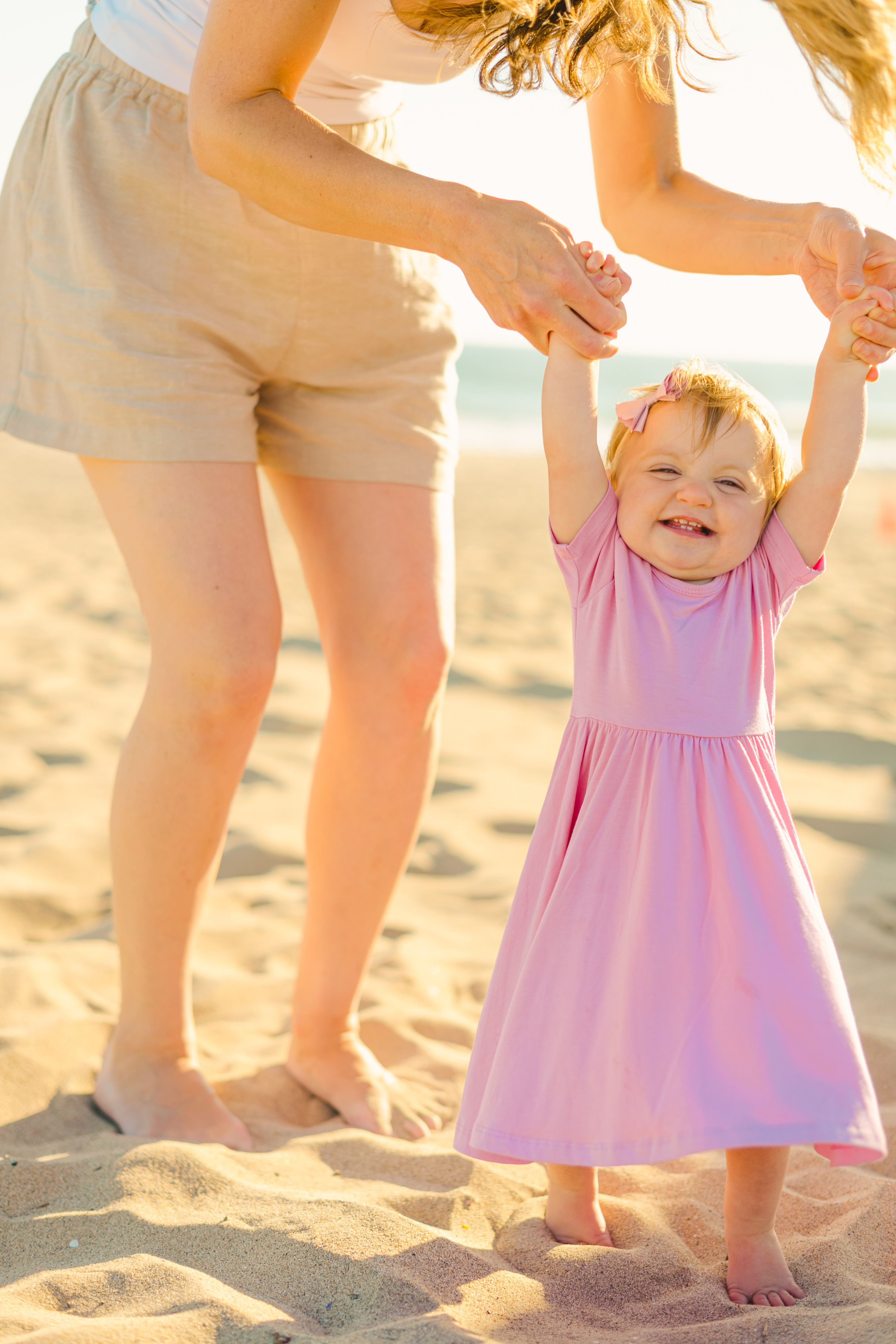 This little dreamboat is pure sunshine…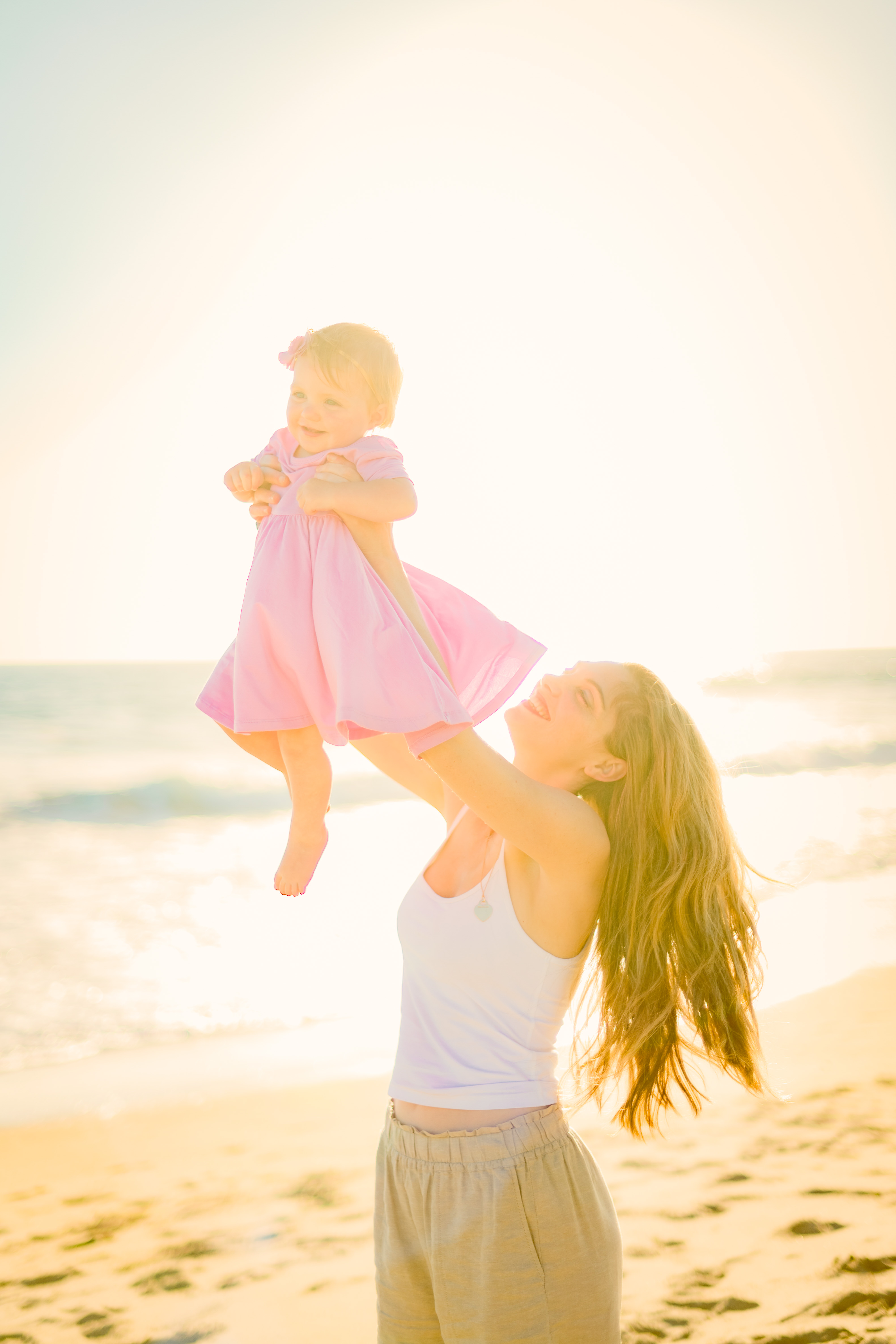 Summer Beach Baby and all the dancing…. Twirls forever.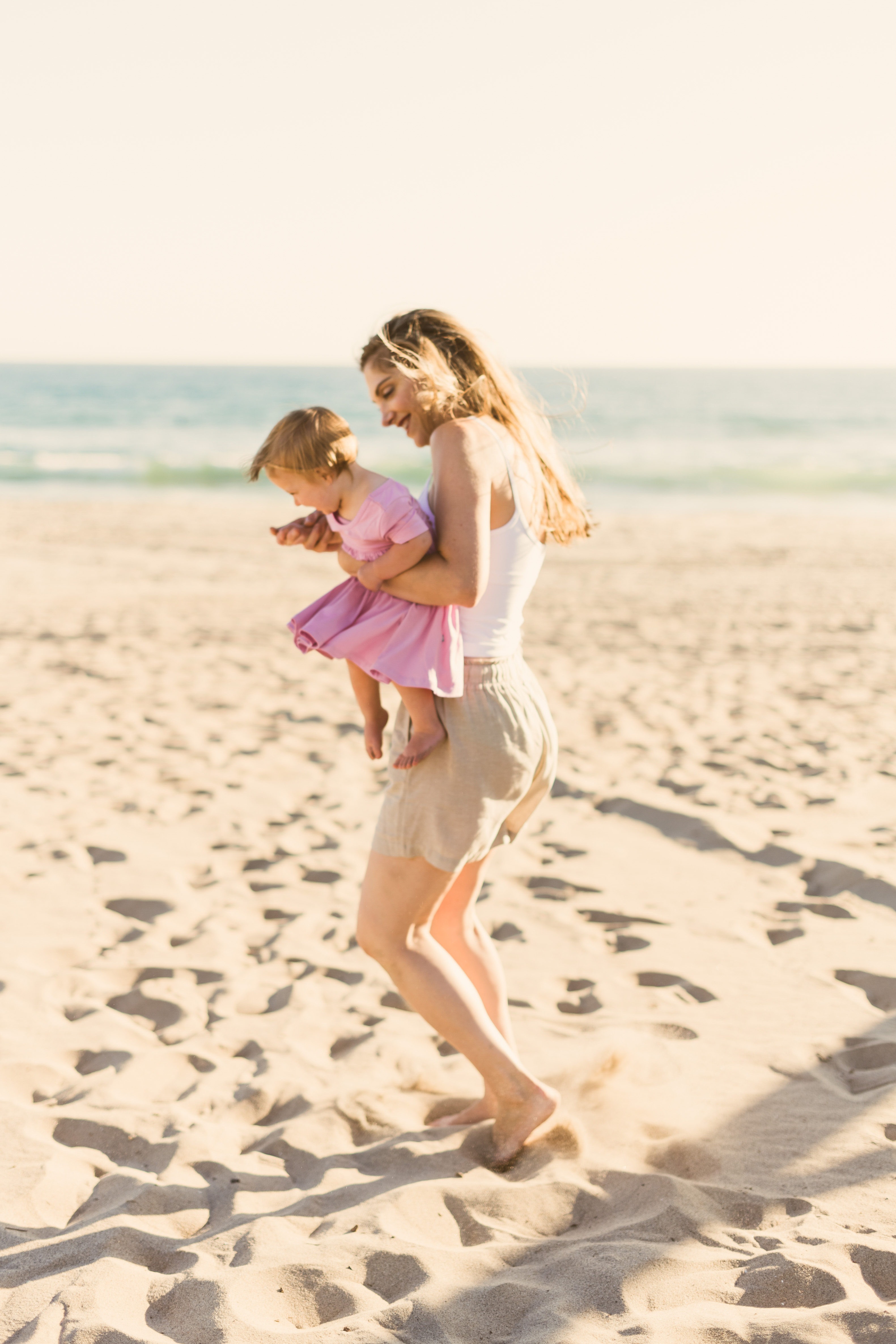 Manhattan Beach Photoshoot
My usual is to park in the Bruce's Beach lot and then head down the short path to the beach. If you walk a bit along the bike path, you can usually find a good patch where there are not any other people.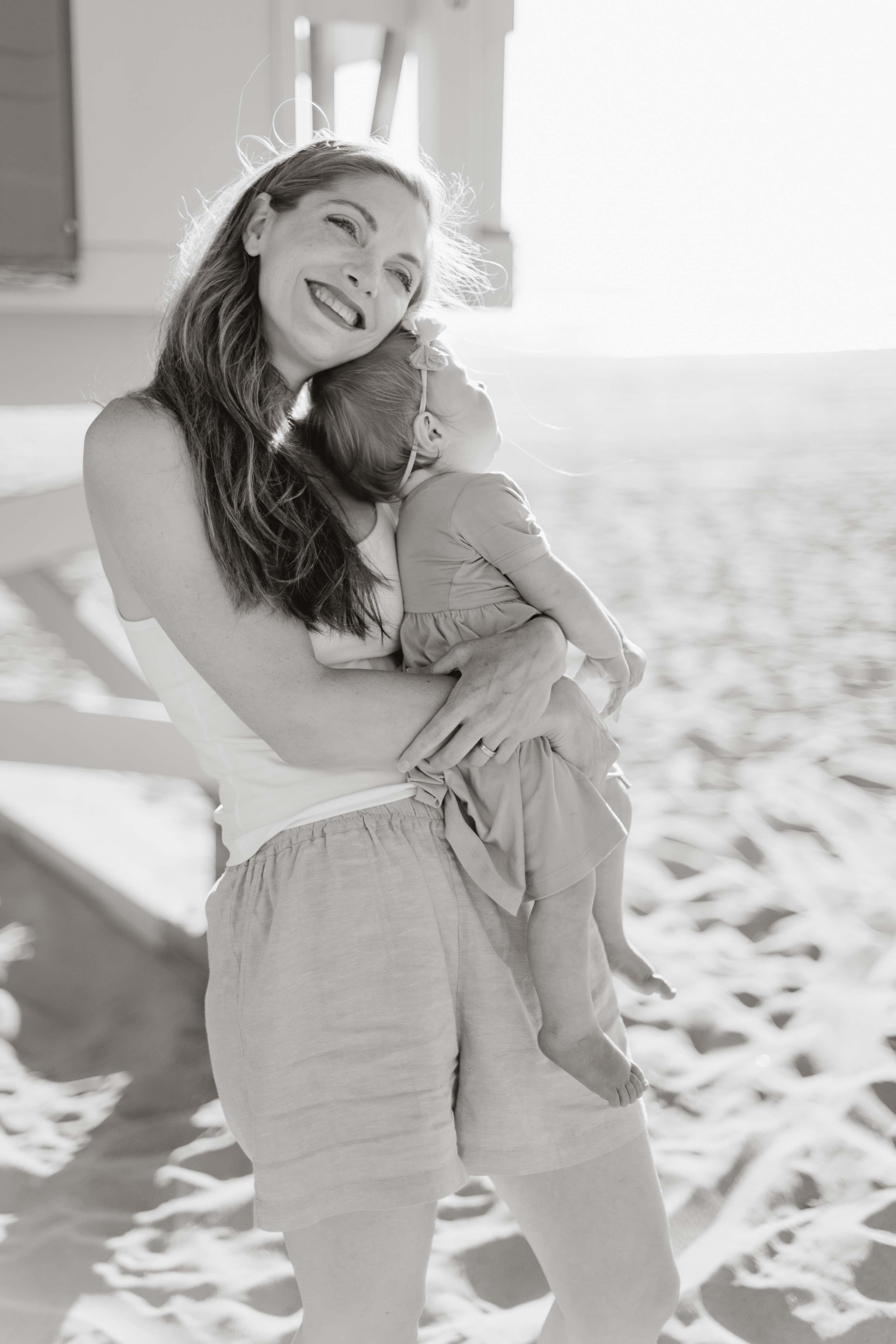 ….Find a spot with a lifeguard tower for bonus beach photo ambiance!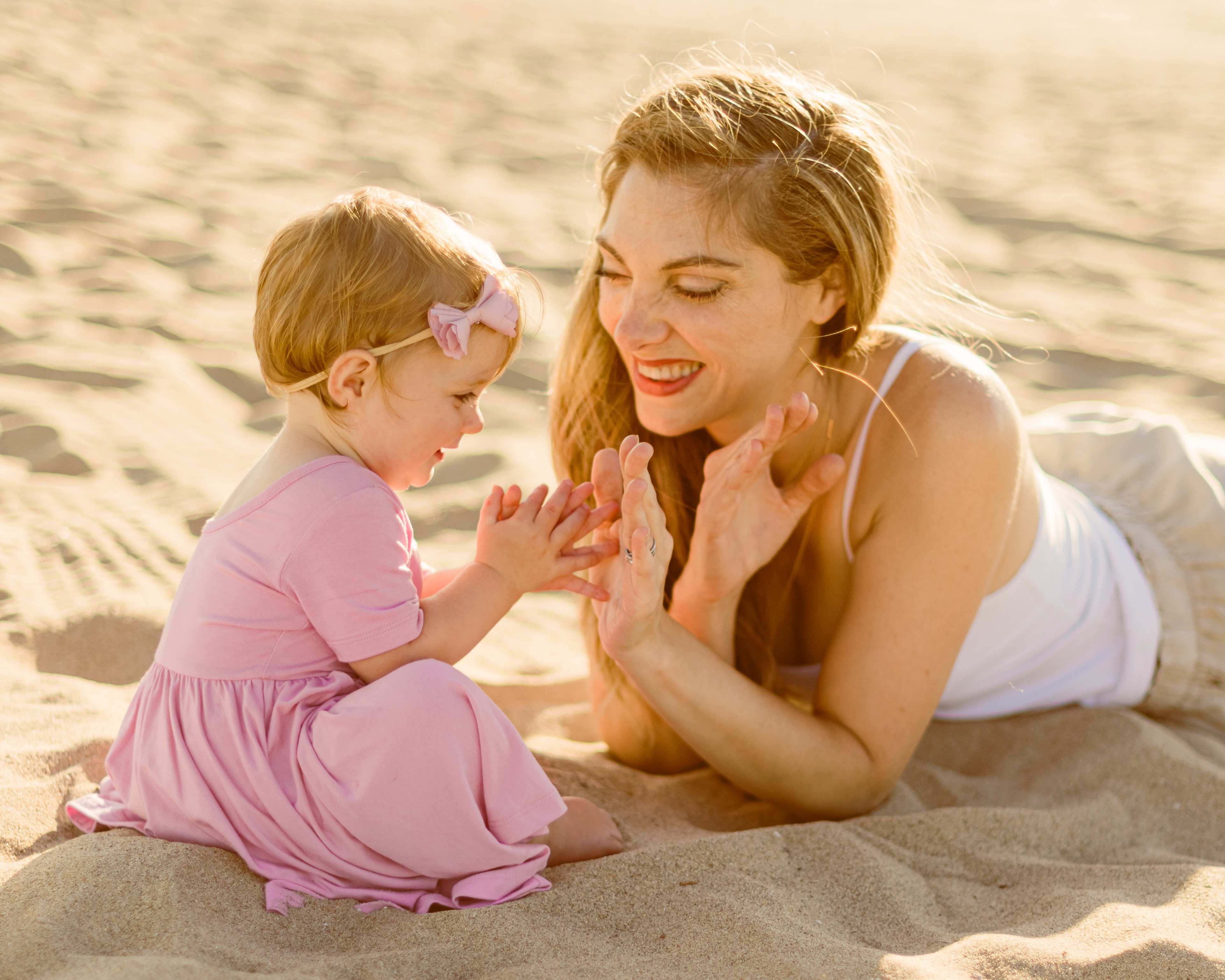 10 Month Old Baby
Rosalie is going to be eleven months in just two weeks! I can't believe her first bday is approaching. But also, I kinda can believe it too. This year has been such a whirlwind of amazingness. I actually cannot believe that she has only been on this planet for under a year. And I have "known" her on this side of my belly for just ten months. I feel like I have known her since the beginning of time.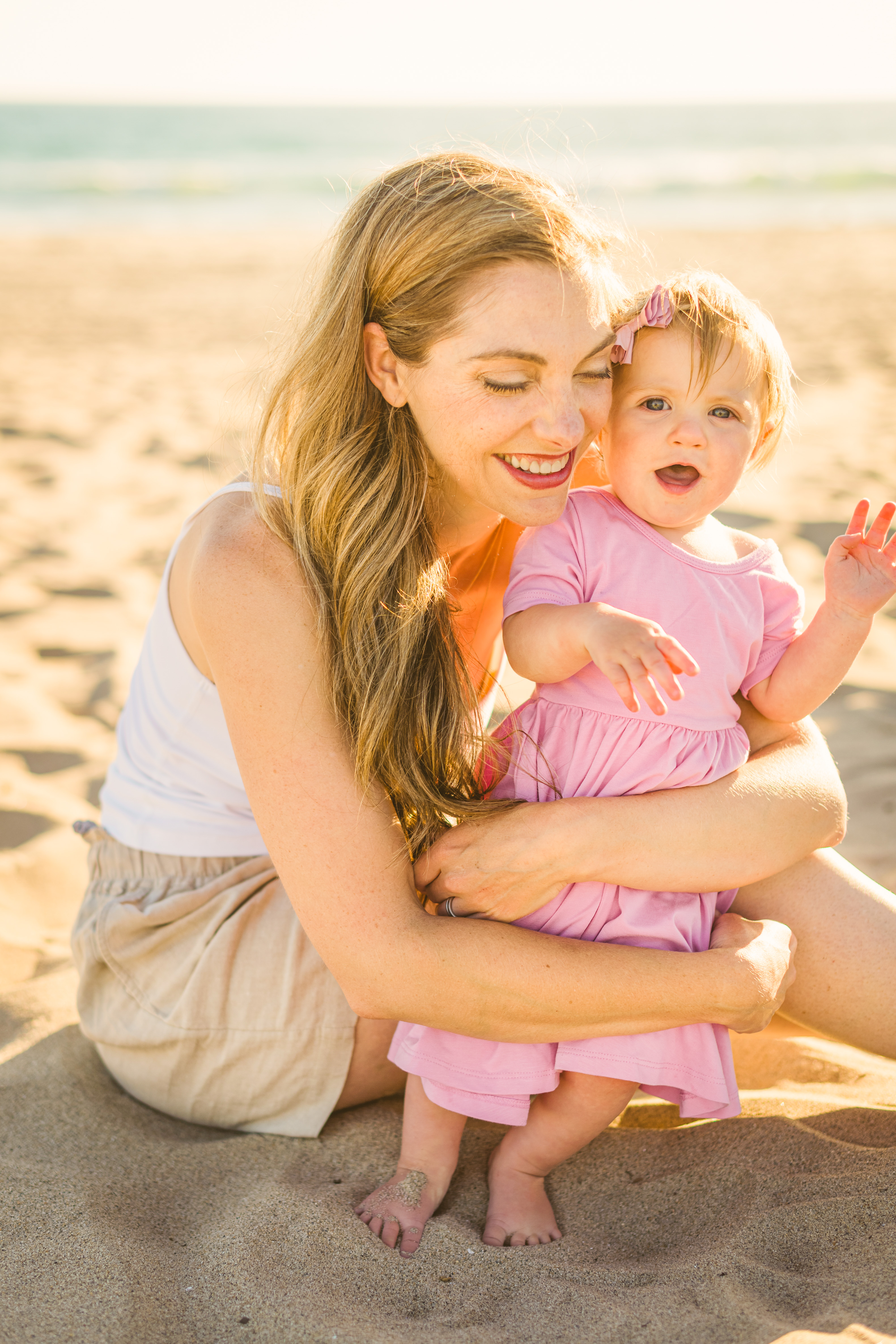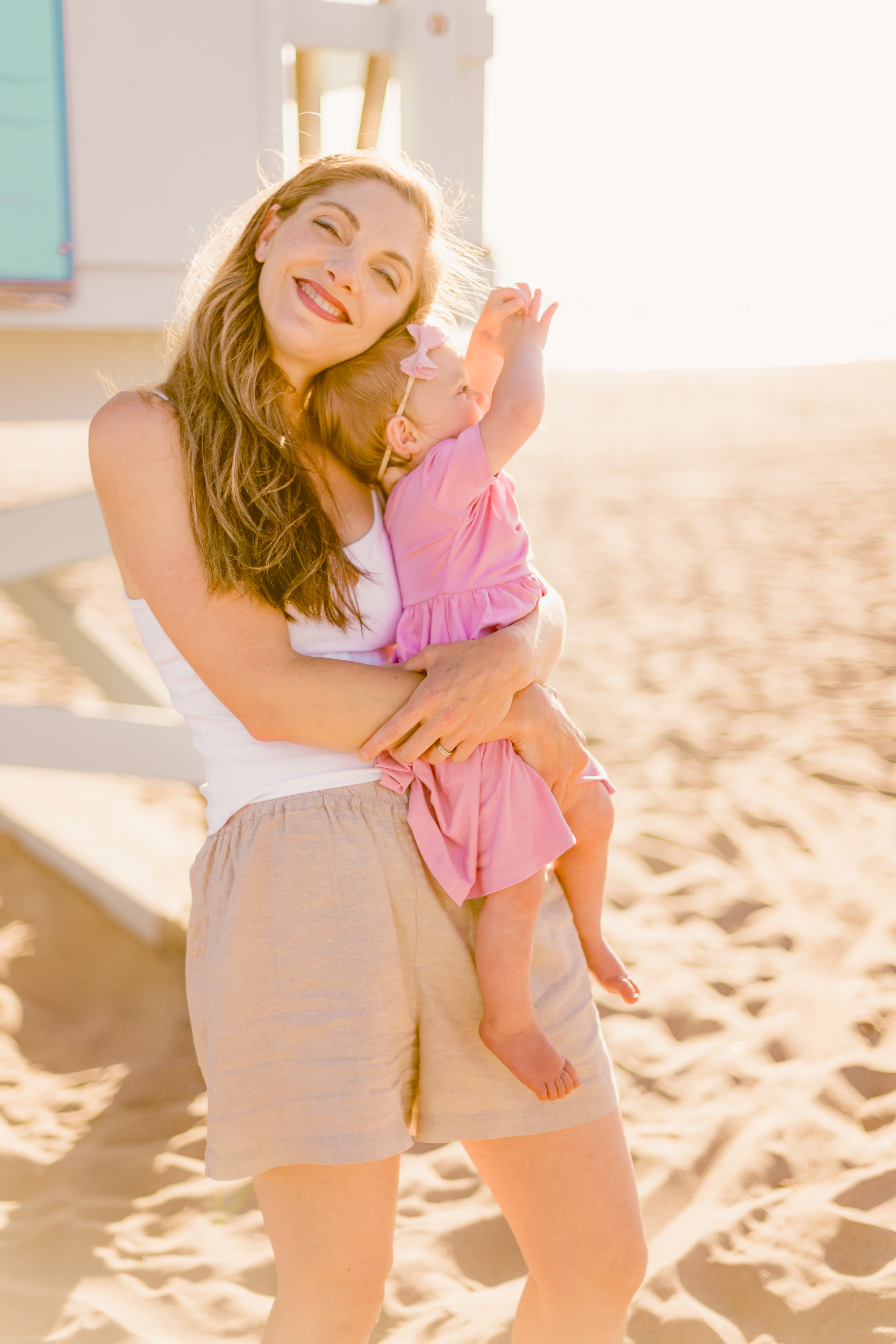 That's a wrap! Happy summer everyone! xoxox ~ Kathy
All photos are by Heather! Check her out here on Facebook or insta or her website.