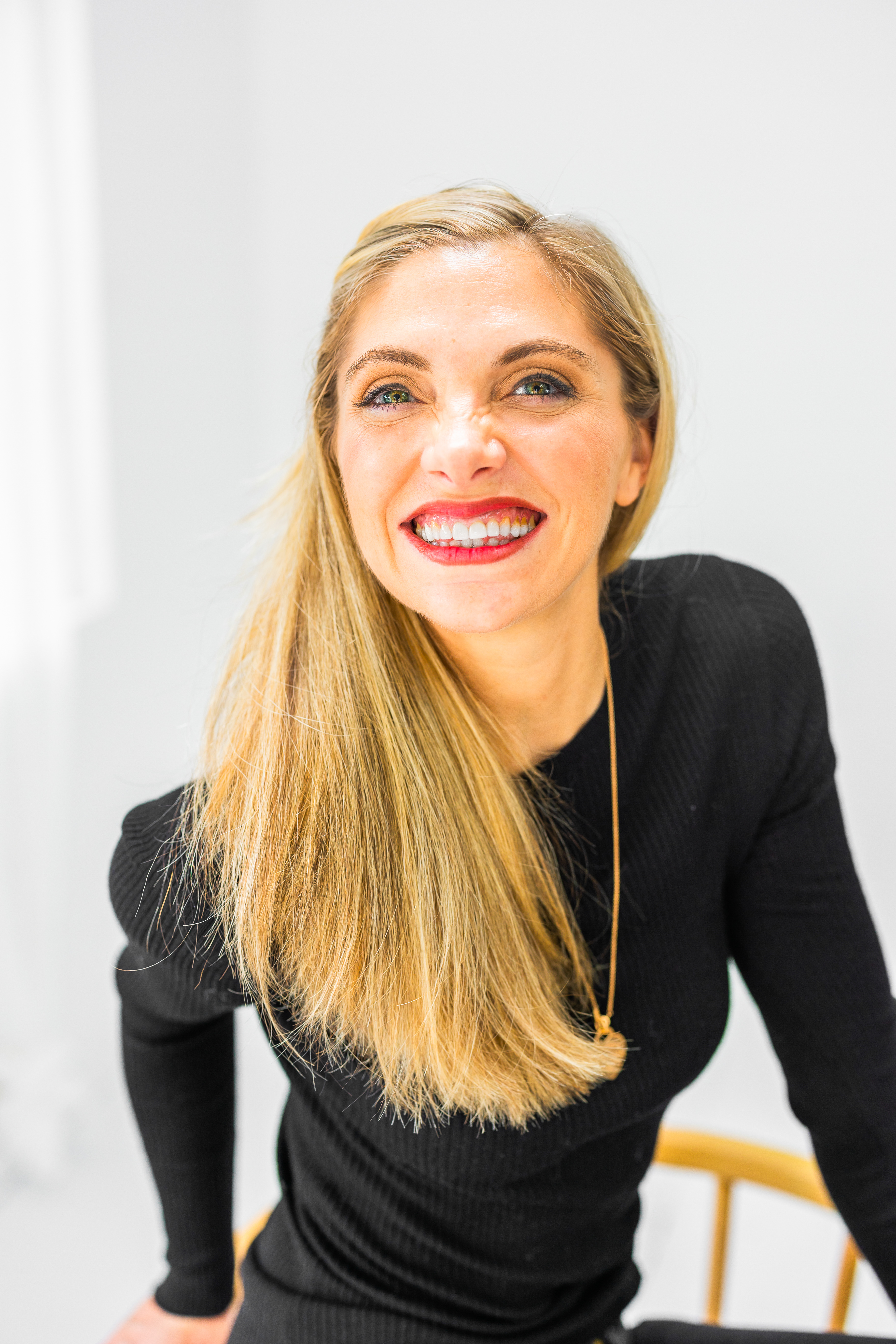 Today is a fun one: 19 Random Facts About Kathy Patalsky.

Let's do the fun random facts list trend thing, so here are a bunch of personal, work and random facts about me.
Before I dive into the list, I am so excited to announce that my long absence from newsletter writing is over. Yup, come rain or shine, I am committed to showing up via my beloved newsletter emails. It's such an intimate way to connect with you guys, tell stories and share the latest drops from my blog and other exciting projects.
So if you are not on the list yet – hop on over to subscribe! I'm sending out an exclusive giveaway for subscribers later this week.
So let's do it…
Hi Friends! Let's get reacquainted! 👋🏻
19 Random Facts About Kathy Patalsky…
Hi Friends! Let's get reacquainted! 👋🏻
And just so ya know, this is the HHL exclusive extended edition of an Instagram post I recently did.

I'm Kathy, but besties call me Kath.
I am a writer, recipe developer, author, photographer, and toddler mom.
On my blog, HealthyHappyLife.com, I share plant-based recipes and lifestyle tips, travel, life updates and even a bit of vegan glam. (This girl needs her Bhava boots, Stella purse and a plant-based skincare sesh. … along with my Vitamix, Staub pots and never ending stash of vegan superfoods.)
So with that, friends, here are a few random facts about me and my work!
19 Random Facts About Kathy Patalsky
1-5
1️⃣ I've authored two cookbooks, 365 Vegan Smoothies and Healthy Happy Vegan Kitchen. Both available on Amazon and in bookstores! 📚
2️⃣ I've worked with global brands on dozens of content collaborations, sprinkling my plant-based inspiration everywhere I can. 💻
3️⃣ California-born, I cherish farmer's markets, wide beaches, pink sunsets, rows of palm trees and roadtrips for sun or snow. 🌴☀️🌊
4️⃣ I have been vegan for over 20 years. I went vegetarian as a teen because I loved animals and eating them felt weird. I help people try vegan on their own terms, with their own life goals and priorities in mind. POV: 🌱 Vegan is not a diet. It is a choice your heart makes. 😘
5️⃣ Career highlight: Spotting my first cookbook in a random Florence, Italy bookstore, translated in Italian!
6-10
6️⃣ I'm an introvert who loves getting glammed up for hugs, hellos, pics …. and a speedy exit 😅 Socially exhausted is my hangover of choice. 💋
7️⃣ My happy place on vacay: the hotel spa after a long day of intense walking and exploring. 🧖🏼‍♀️
8️⃣ My second website FindingVegan.com, was created to foster community & resources for the vegan and veg-curious community! 🌱
9️⃣ As a teen + young adult, I had an intense eating disorder. I never thought I would live a "normal and healthy" life. But somehow, I battled my way out of that dark place and have been my healthiest and happiest for many years. I attribute so much of my healing to my plant-based life. 🌱🥰
1️⃣0️⃣ I am super passionate about modernizing the image of "vegan" – smashing ridiculous outdated stereotypes. And stopping vegan police culture.
11-15
Alright let's keep going… more 10-19 Random Facts About Kathy Patalsky…
1️⃣1️⃣ I was/am a huge GOT fan and traveled to magical filming locations like Dubrovnik and Belfast. I even rang Cersei's bell on the steps of Shame. (Pics in a blogpost…)I adore the Game Of Thrones musical scores by Ramin Djawadi. I spotted Emilia Clarke at Erewhon once and omg she's tiny and sweet and gorgeous. But my fave GOT characters: Jamie and Cersei. That ending, oof. 🐉
1️⃣2️⃣ I grew up as a Britney Spears superfan. I will kindly do the entire "Oops" music video dance if you ask me nicely. My very first blog in 2006 was a Britney Spears fan blog, that got me featured on TMZ, twice.

I also danced on stage with Bon Jovi for an Awards Show gig and was in the audience 'pit' when Taylor Swift got Kanye-d at the VMAs. I also danced on stage with Green Day at that show. Oh, and I definitely maxed out my first credit card for an NSYNC concert in 2000. 🎶 🧑‍🚀 🎤
1️⃣3️⃣ I struggled with infertility for over 14 years. I shared my IVF journey on my blog and was gifted the best pandemic present ever when my daughter was born in 2020. 🌹
1️⃣4️⃣ Fave movie: Titanic. Always and forever a LEO and KATE and JAMES CAMERON fan. I will forever be a 16 year-old sobbing in a dark Santa Cruz, California theater to My Heart Will Go on. 🚢
1️⃣5️⃣ I got my BS in nutrition & health prmotoion from American University in DC. 
15-19
I also recently graduated from UCLA's screenwriting certificate program – an intense year of in-person classes. I met some amazing people and learned lifelong storytelling skills. ✏️
1️⃣6️⃣ I have two kitty cats, Sochi & Mr. White. We started out adopting just one, but I went back to the shelter and snatched up Sochi's brother – best decision ever. 🐱🐱
1️⃣7️⃣ Tennis runs in my family and is my absolute fave sport to watch and play. Basketball is a close second. 🎾
1️⃣8️⃣ Living in NYC inspired my blog! I sourced so much inspiration from the bustling culinary scene of that magical land. I loved going to fancy restaurants and asking them to veganize something. Le Bernardin, Butter, Craft, Daniel, Stanton Social, Felidia, ABC Kitchen, Morimoto and all the amazing veg spots too – Dirt Candy, PFW, Blossom, Caravan.. we went *everywhere.* When Foodie was a cool term, I was a foodie in the city 🏙️
1️⃣9️⃣ My signature recipe is my Sweet Potato Veggie Burgers with avocado. And for dessert, you can't beat vegan chocolate chip cookies or pecan pie. And acai bowls with pumpkin seeds on top are my fave. Don't even get me started on talking food!!… 😜 
Yay! You are here reading this for a reason, we share values, ideas, maybe even a goofy sense of fun, joy, or adventure – or music, eesh – or just vegan eats! – and hopefully a common mindset for compassion, wellness, or self-betterment – let's keep chatting, friend! I am so glad you are here.
Let's get to know each other! Introduce (or re-introduce!) yourself below — or tell me what fact about me stood out most 👇🏻👇🏻👇🏻