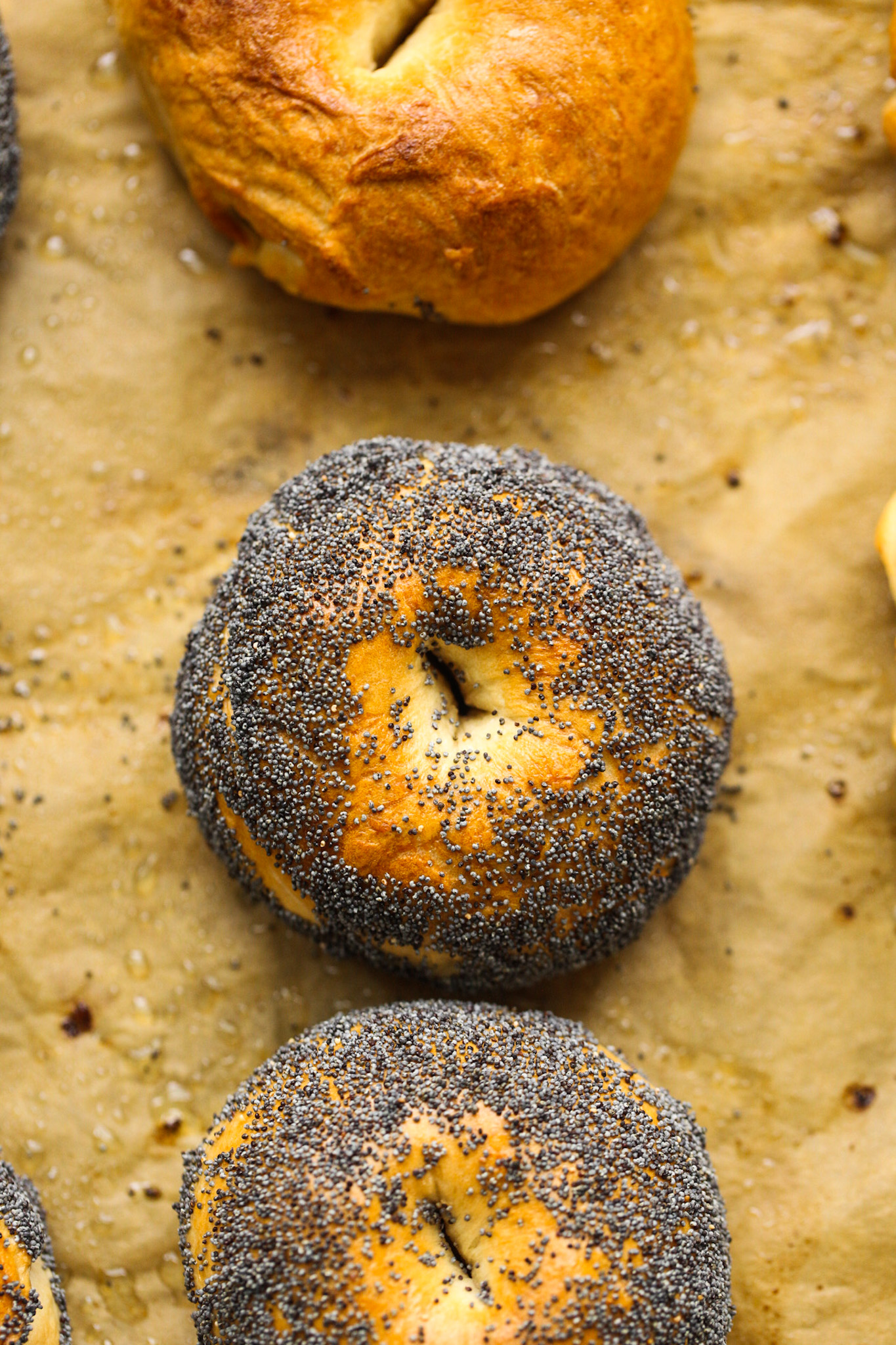 Yup, I have been on a complete bagel kick these past few months. It all started when I made my first batch of homemade bagels using this easy recipe. And one of the questions I see come up a lot in regards to bagel is: Are bagel vegan? So today, I want to answer that question for you and give you a few options for how to veganize the possibly non-vegan parts of a bagel….
Bagels Are Easily Vegan
Good news my bagel-loving friends! At their most basic, bagels are absolutely vegan. Meaning zero animal products are needed to make fluffy, chewy, toasty-topped bagels. So what are the basic ingredients for a simple bagel?…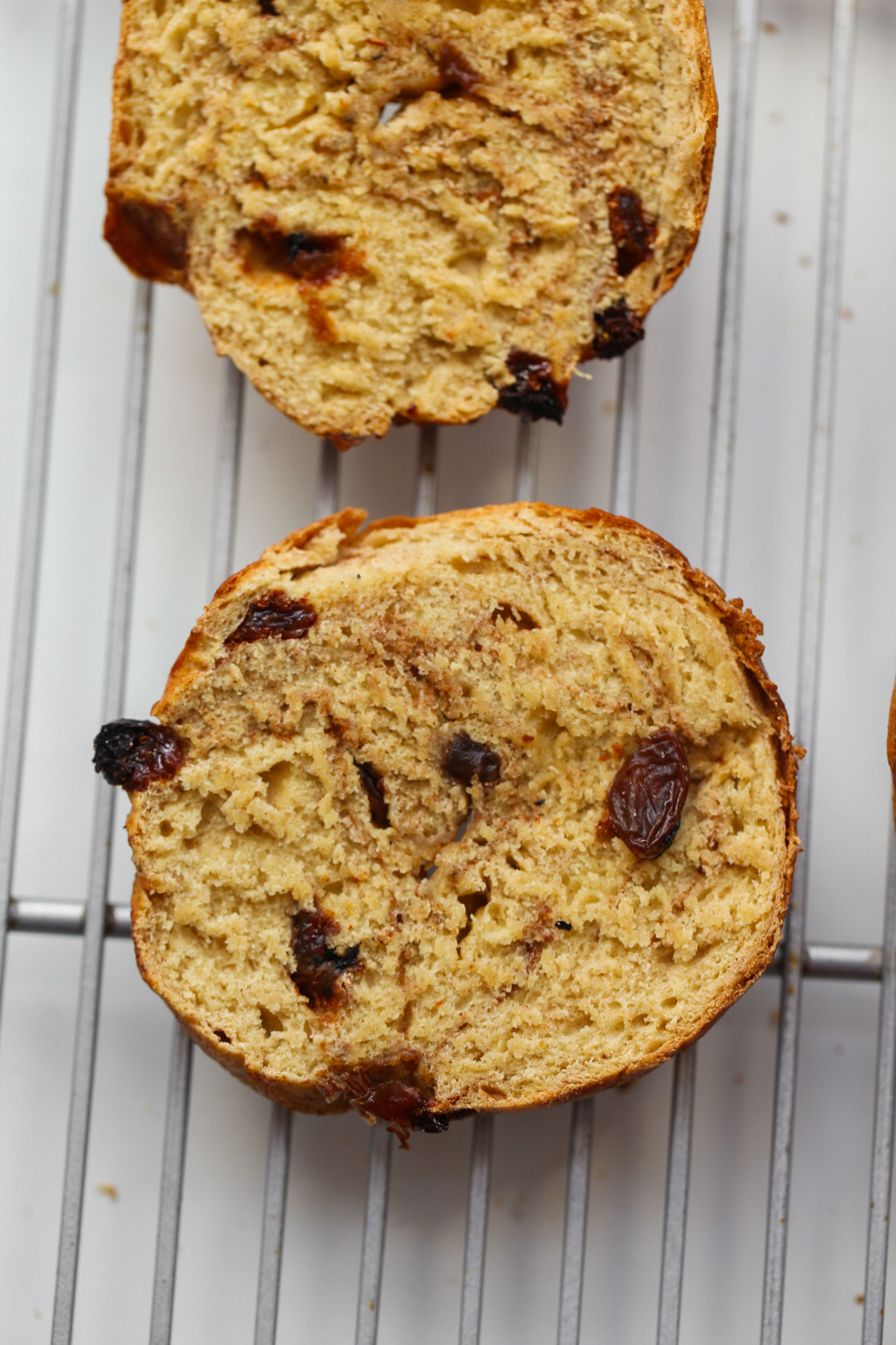 Bagel ingredients:
bread flour
water
salt
yeast
some sort of sugar for the boil and possibly the dough
So as you can see, bagels are very similar to bread. Basic vegan ingredients! So, are bagels vegan? YES!
However…
When Bagels Are Not Vegan…
There are three main ways that I have seen bagels come in not-vegan varieties. Here they are…
1 – Egg Wash
You know those bagels that are very shiny and almost a bit thick on top? Well those bagels may have a light egg wash applied. Sometimes bakers like to add an egg wash after boiling the bagels, before adding the toppings and before baking. It's totally unnecessary, but definitely can happen.
Some bakers might claim that the toppings stick a bit better with an egg wash, but I have been pretty successful getting my toppings to stick to the still-wet, just-boiled bagels – sans egg.
Another option for a vegan-friendly egg wash is to use JUST Egg product or even a wet flax egg!
2 – Store Bought: Milk + Egg Products
Some store-bought bagels contain milk and/or eggs. I have no idea why, since they are totally unnecessary, but the easy fix for this is to 1) read labels and 2) DIY your bagels!
There are even 'egg bagels' on the market, those will have a yellow-y tone to them. Again, totally not needed for an amazing bagel.
3 – Non-Vegan Bagel Toppings / Add-Ins
One of my fave pre-vegan bagel flavors: cheddar jalapeño! Gooey cheese is so yummy to add to bagel dough, but again, these days — homemade bagels can easily be veganized! I think I will need to add some vegan cheddar jalapeño bagels to my recipe database very soon. I will probably use Violife or So Delicious or Daiya cheddar cheese shreds. Easy!
Some bagels may even have non-vegan meat ingredients, rare but it happens. I'm thinking like bacon bits or sausage bits folded into the dough. Again, super rare, and the name for those bagels will surely give them away.
4 – Bagel Sandwiches
Bonus number four for you. Bagel spreads and schmears! Commonly in bagel shops, the cream cheese is not vegan. Starbucks also has this problem. But there are a few ah-mazing vegan cream cheese brands in stores. I'm obsessed with Kite Hill, which is made from almonds and tastes like a dream.
More recently, bagel shops have been adding vegan cream cheese options to their menus. But you're still probably going to have to do some research before finding these vegan-friendly cream cheese spots. If the cream cheese is not vegan, you can always opt for hummus and veggies on your bagel sandwich! Hummus is usually vegan. (Ask if you are concerned though..)
Another option is peanut or almond butter on your bagel. Or just eat it plain!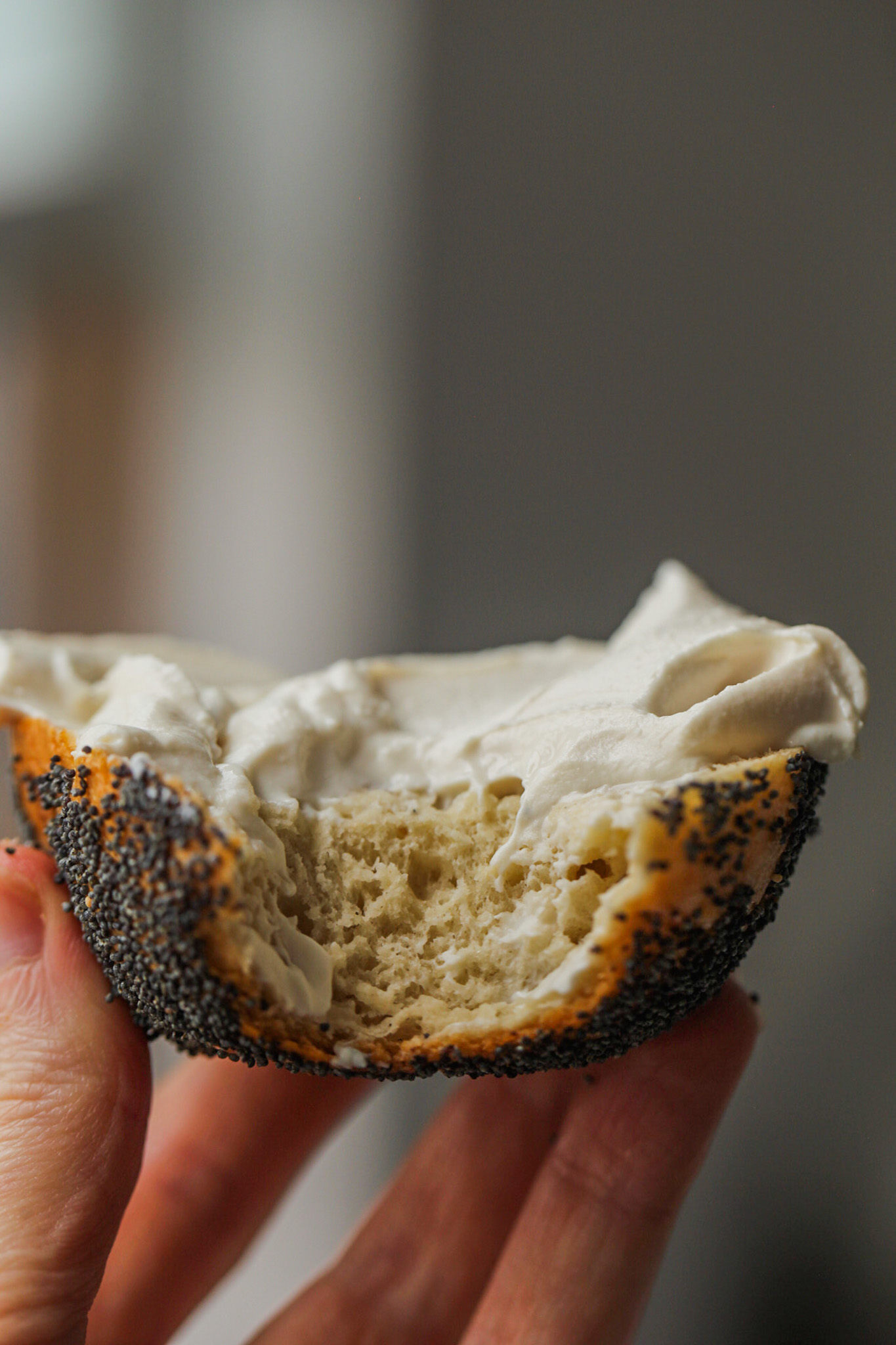 Recap: So, are bagels vegan?
Absolutely! But!… Do you still need to read labels and check ingredients or ask questions when buying store-bought or bakery-bought bagels, probably. It all depends on how strict you are with your veganism or if you have actual allergies to egg or dairy.
I'm sure I have eaten a few egg washed bagels in my day without even realizing it. And some vegans would rather consume that teeny tiny bit or egg rather than not have any food options – if you are at an even or something. While other vegans will totally shun any drop of egg. You do you! Veganism is not about perfection. It's about helping animals, the planet and your own health!
And for me, luckily, I don't have an egg or dairy allergy. But I will still try and avoid an obviously egg-washed bagel when possible. Sometimes it's even good to let a shop owner know that you would love to buy their bagels if there was an egg-wash free option! While many bagel shops do not even use egg wash. Just ask. Easy.
Allergy Precautions
Sometimes vegan bagels will be made on shared equipment with egg or dairy products – and if you are very sensitive, you definitely want to have that info and avoid those allergy-contact bagels.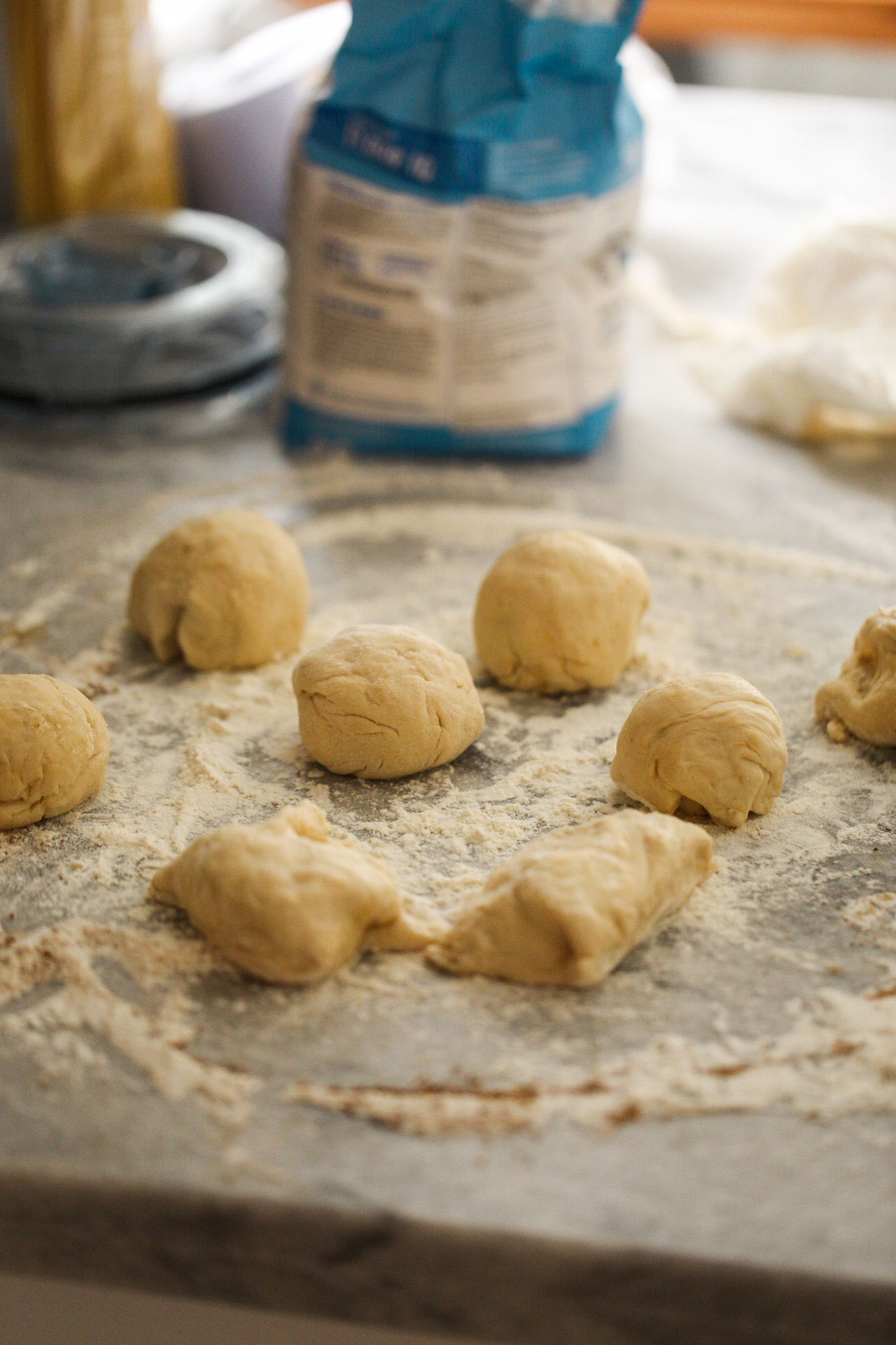 Make Homemade Bagels
The best way to ensure that your bagels are vegan: make them yourself! Homemade bagels are so easy to make. You simply whip up the dough. It takes me about ten minutes, easily. Let the dough rise for 1-2 hours. Then section off the dough, Poke holes and do a quick one minute boil for each. Then bake and done!
The cool thing about homemade bagels is that you get to customize everything. I'm talking toppings, size, flatness or poofiness, folded-in ingredients, bake time and even the type of flour, sweetener and salt you use.
I love playing around with various brands of flour – including artisan bread flours, sprouted grain flours — and you can even explore gluten-free flours if you are curious!
I love this flour I found on Amazon. It is a high-protein bread flour: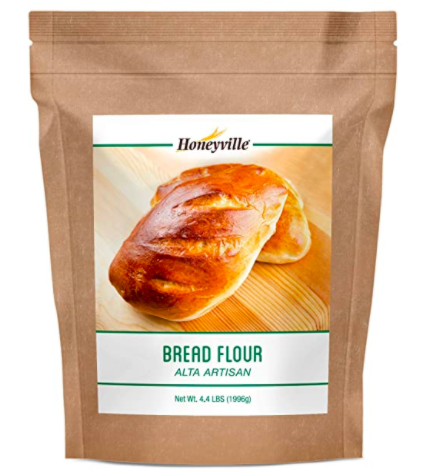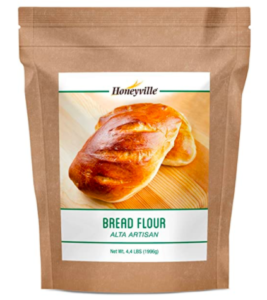 I also love Bob's Red Mill Bread Flour and King Arthur Bread Flour – both are unbleached and easy to find in stores.
I also love playing with toppings and add-ins. Seeds, nuts, spices and even fruit! Strawberry or blueberry bagels, anyone??
Homemade Bagel Recipes:
If you are ready to dive into some vegan bagels, check out my recipes…
Pumpkin + Hemp Seed Protein Bagels (coming soon!)
Happy Bagels
I hope that helps you navigate the world of bagels! Bagels and cream cheese or bagel sandwiches are some of my very favorite foods! A bagel reminds me of growing up in Santa Cruz, California and getting bagels at Noah's near the mall. Or even when we lived in NYC, getting some of the best bagels ever at crowded bagel shops. Bagels are happiness! IMO. So I hope you can try to make your own and fall in love with the baking process just like me. Happy vegan bagel eating!