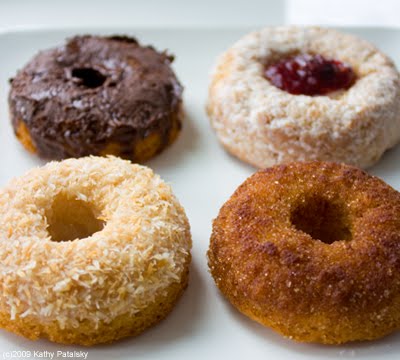 It's hard to miss the famous baking and pastry schools in New York City. About once a week I'd be strolling down Broadway, through SoHo, and I'd walk right past The French Culinary Institute.
A Taste of Culinary Education. I'd stop at the window of FCI and peer inside. You can see the dining room very clearly from the street. Each perfectly presented table sitting in its own window perch. The tabletops were speckled with grandly folded white napkins and tall sleek water and wine glasses. Around the corner of the school, off the main strip of Broadway, sometimes I'd spot a gaggle of chefs outside the back door, their white chef uniforms on, puffing away on cigarettes or just getting a breath of the sticky sweet New York City air. I'd get chills, it was a foodie sight to behold. And the coolest part was that anyone could get a taste of 'culinary education' by dining in the school's restaurant, L'Ecole. I'd always check out the menu…
image: Babycakes NYC vegan doughnuts, by K. Patalsky
L'Ecole. Brilliantly Traditional. L'Ecole, the FCI in-school restaurant offered full coursed meals made by the students and staff, the website states: "Behind every meal at L'Ecole is the passion and dedication of over 60 Chef-Instructors and students from every corner of the school."
Such fun! But as my eyes glazed across the eloquently described menu, it was always meat, cheese, cream, pastries, fish, butter and a whole slew of foods I wouldn't eat. No tasting menu for me. As I'd leave the doorstep of the school, and walk past the windows, and past the giggling culinary students, I'd feel a bit saddened. Such an esteemed school in the culinary world, and not an animal-product-free dish in sight.
It feels so strange to have such respect for something that undoubtedly rejects your culinary point of view. I remember Sarma of Pure Food and Wine wrote a similar statement in a blog post – when Gourmet magazine closed:
"Going almost all raw vegan six years ago did nothing to lessen my appreciation for the pages of this magazine. It's very much a celebration of the art and elegance of food, restaurants, and cooking." – Sarma
Love/Hate. I'm sure there are many people who can relate to the feeling of respecting something they don't necessarily embrace. It's almost like a dieter staring longingly into the window of a pastry shop. The oozing eclairs, sinful chocolate croissants and decedent creamy mousse cake pastries all starring back at them in spite. Love/Hate at its best.
In her blog post, Sarma goes on to describe her love of Gourmet, meat and all, you'll have to read her post for yourself. Love her blog.
My Point is…
I whole-heartedly wish the esteemed institutions of food would give-in a little to the changing times, diets and social implications about the food we eat. I don't care if foie gras is supposedly 'one of the most delicious foods ever' it is not humane – even though some like Tony Bourdain have argued otherwise.

Foodie Progressive? I certainly don't discuss governmental politics on this blog – but the politics of food – absolutely. And perhaps, as I ponder, I could call myself a foodie progressive.
I agree with traditions, and I don't want to change traditional, classical French or Italian cooking, two main staples of the culinary world. But I don't see why you can't gracefully and unobtrusively blend in progressive diets (vegan, low-sodium, kosher, gluten sensitive, vegetarian, low fat, organic, raw) with the traditions of the past.
I don't see any reason why the traditional baking and pastry schools can't experiment and teach with alternative ingredients – in a more premeditated way than they currently might.
Yes, teach the classic stuff, but it's very likely that one of those French Chefs in a French restaurant who graduated from say a Le Cordon Bleu School or the French Culinary Institute will get an order from a vegan customer who wants a dessert – no dairy – no eggs – no animal anything. Don't you think it would be a good idea if the chef had some idea how to make an egg-free custard tart? Or a dairy-free chocolate flourless cake? I do.

Pastry and Baking Schools. One of the main ways veg*n foods have bled their way into mainstream society if through the dessert and treat market. Shops like Babycakes NYC and Sticky Fingers in DC are highly desired among veggies and non-veggies. So I always wonder why traditional pastry and baking schools do not embrace the trend by offering a few alternative classes. NOTE: All my photos in this post are of Babycakes treats, cupcakes and doughnuts.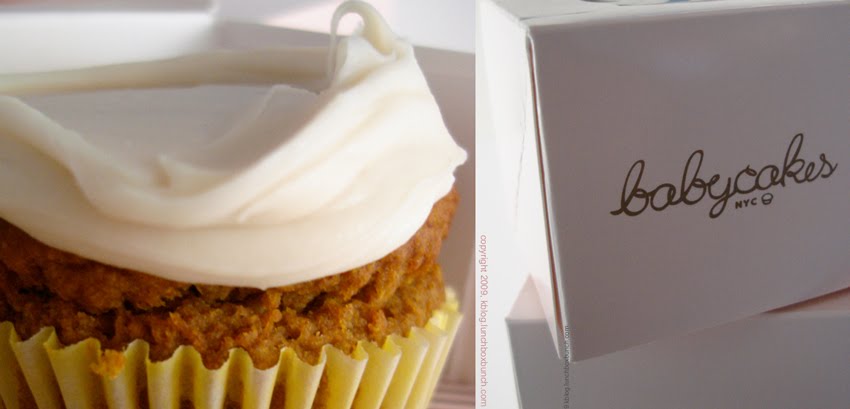 Here's the traditional class schedule Module 1-4 for The Institute of Culinary Education, Pastry and Baking program:
MODULE 1
Course 1: Introduction to Baking Techniques and Ingredients
Course 2: Introduction to Baking Techniques
and Ingredients
MODULE 2
Course 1: Breads and Other Yeast-Raised Doughs
Course 2: Pastry Doughs
MODULE 3
Course 1: Cakes, Fillings and Icings
Course 2: Advanced Cakes, Cookies and Plated Desserts
MODULE 4
Course 1: Chocolate Confections
Course 2: Cake Decorating
Each course deals with classic ingredients and preparations. But why not squeeze in a class that deals with progressive food ingredients like:
agave syrup, soy milk, agar agar, arrowroot powder, brown rice syrup, coconut water, vegan chocolate, silken tofu, hemp milk, raw nut meal, coconut flesh, fruit syrups and sweeteners, whole grain flours and on and on and on…
When I watched Top Chef Masters on Bravo and found that some of the greatest chefs in the world didn't know how to prepare a vegan meal – I was shocked. But on the other hand, I wasn't.
I wish all chef's could learn the basics of special diet cooking. Not just learning the definitions of them, but actually learning how to prepare a delicious meal for anyone – with any special diet. And maybe those chefs will learn to love their veggie food creations even more than traditional. And learning starts in the schools…

Get the Word Out. Baking and pastry schools should take a hint from the Natural Gourmet Institute in NYC, whose vegan pastry/baking classes are almost always packed with eager students. Dear FCI, why not throw in an alternative baking class for your chefs? Drop an email or forward this post to any of these schools and let them know you want your chef to be able to cook for you. Or perhaps you'd like to dive into the culinary world without feeling like alternative diets will be ignored in your training…
Le Cordon Bleu Schools
The Art Institutes
The Culinary Institute of America
The French Culinary Institute
Italian Culinary Academy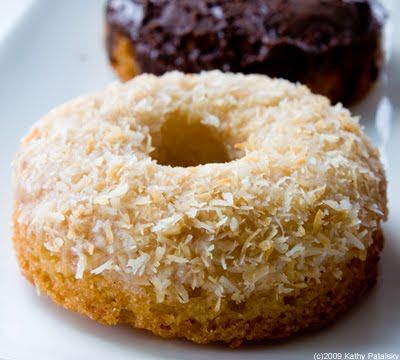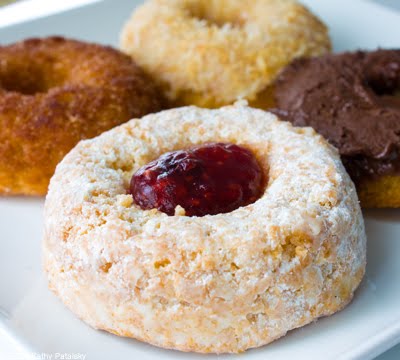 images: my photos of Babycakes NYC veg*n treats