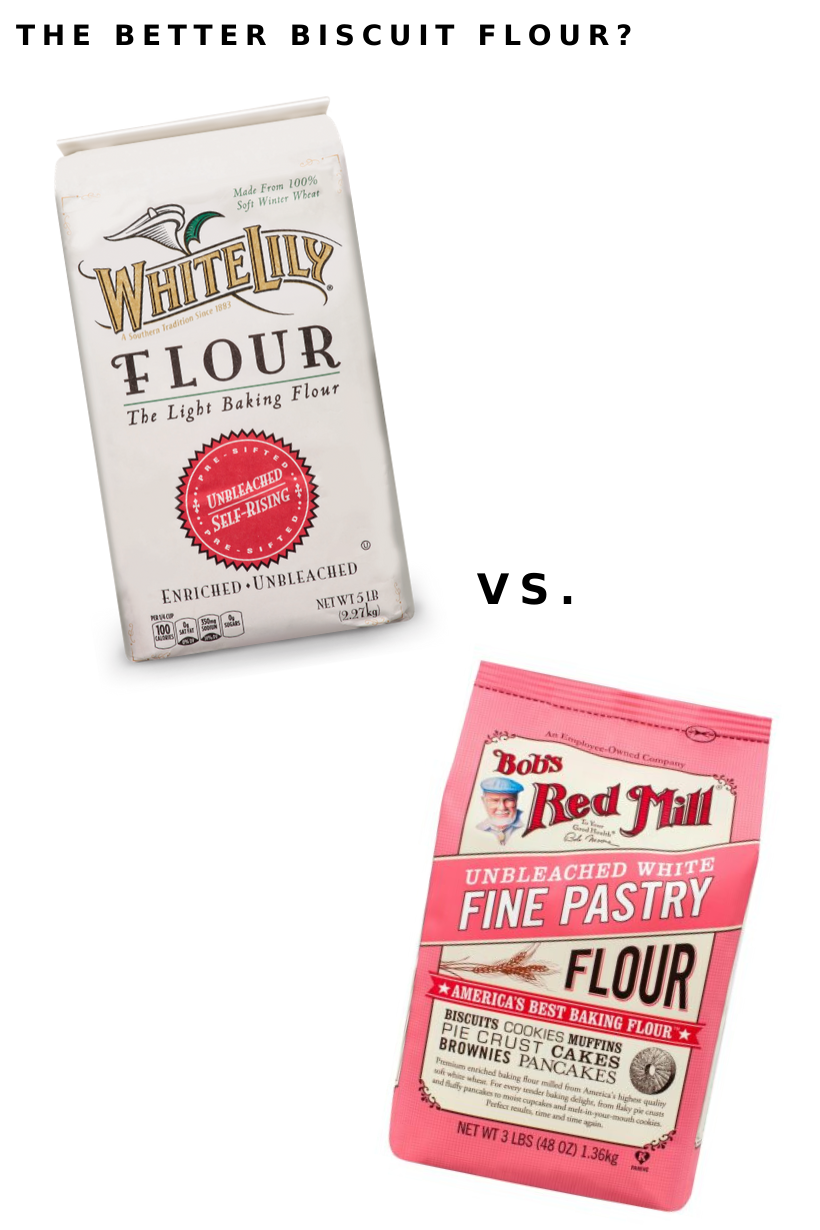 In my new Vegan buttermilk Biscuits recipe, spoiler alert, I used Bob's Red Mill unbleached pastry flour. But I absolutely tested that recipe a few different ways and with specifically, two different flours. Including the famous White Lily brand. The results: they both created delicious biscuits with a few subtle differences. I'm excited to share my views with you today…
Best Biscuit Flour Consensus
Do a little research online about how to make the best, authentically-southern biscuits and a 'flour brand war' will start raging.
"You can't use just any flour," is what most experts agree. And I generally agree on this as well.
But some biscuit experts agree that specific brands yield the best biscuits. One very popular/infamous biscuit flour brand is White Lily…
White Lily Brand Gets Rave Reviews
SouthernKitchen.com says, "Ask any Southern chef or sagacious biscuit grandma and you'll hear a pattern emerge: they all swear by White Lily flour."
However, one contrasting viewpoint comes in this article on NPR.org, that says maybe the flour isn't as important as everyone has always said. A common all-purpose flour could maybe, maybe work just as well. Chef Carla Hall said they did a little test in their kitchen, "..(made biscuits) with each type of flour and, surprisingly, the hard wheat flour won for both."
Do you Need Special Flour for Biscuits?
So maybe this whole "special flour for biscuits" thing is just a myth? Nah. I think any baker knows that flour does matter when baking. Using the 'right' flour for cakes, muffins, breads and biscuits definitely has impact on the finished product. But the real mystery comes in answering, what does it mean to be the "best biscuit."
What Makes a Biscuit, the "best?"
I have to agree with the southern grandmas on this one. I do think that special, lower-gluten flour makes the best biscuits. And by "best" I mean super fluffy and light and melt-in-your-mouth buttery.
All Purpose Flour?
I used to make biscuits using only all-purpose flour and they definitely had a chewier texture and less fluffiness. Still delicious, but I do prefer a finer, lighter flour for biscuits.
But again, everyone has different tastes, and today I'm just sharing mine.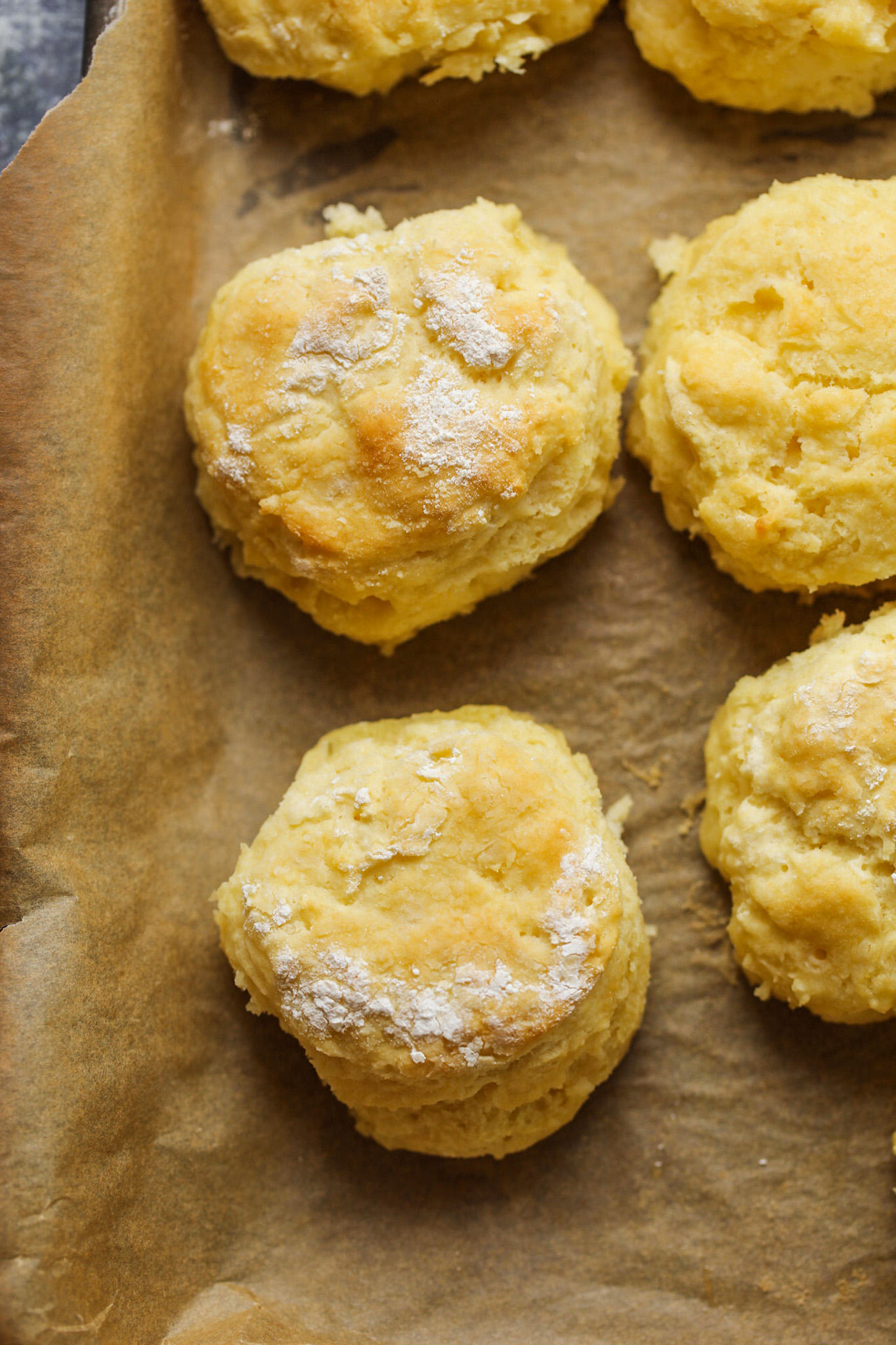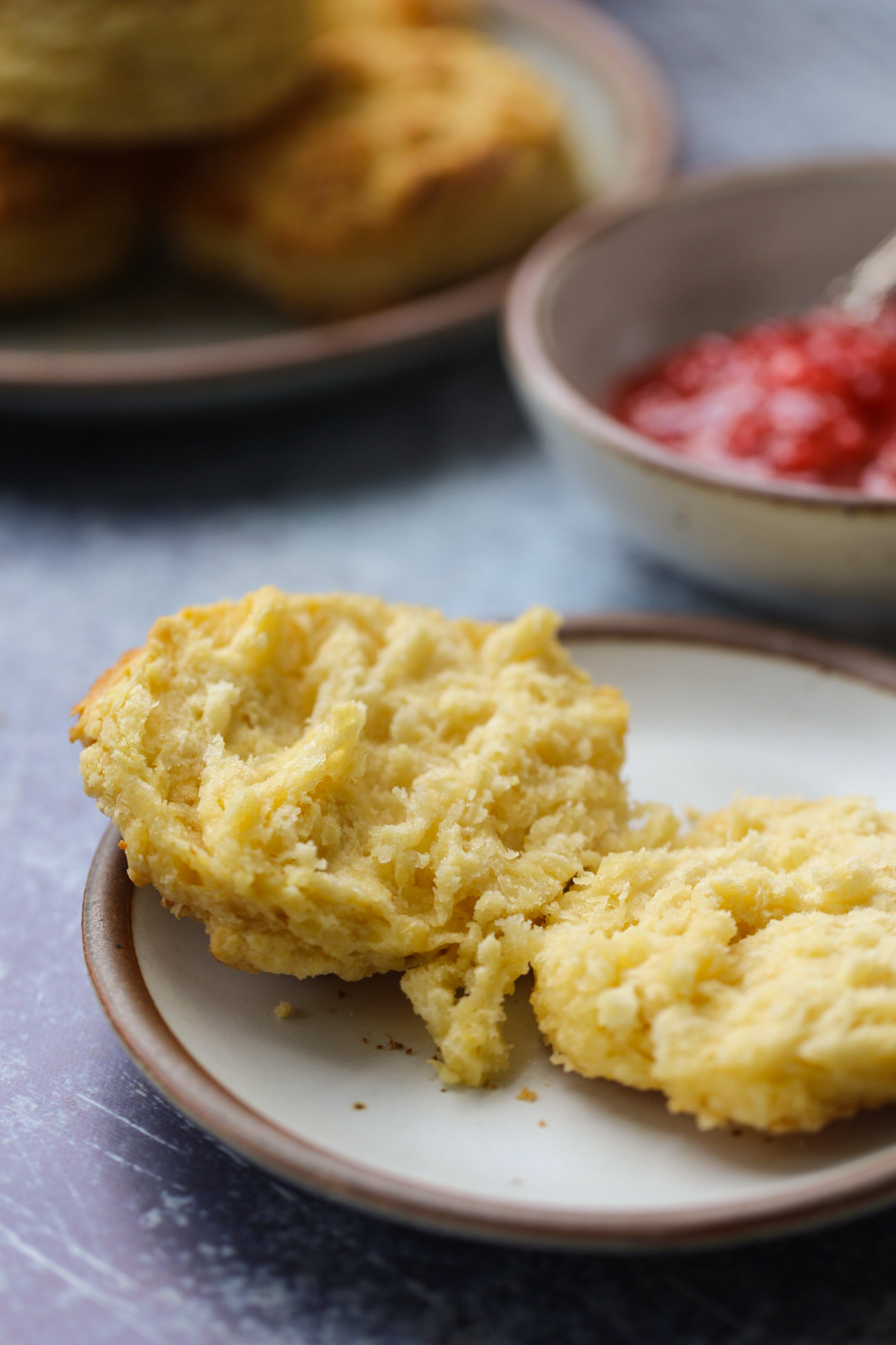 White Lily vs. Bob's Red Mill Pastry Flour
Once I found a recipe I liked, I tested my biscuits using both brands. One note, the White Lily version I used was the unbleached self-rising flour. Which meant that it did have the salt and baking soda/powder built in. My Bob's was not self-rising, so I added those ingredients myself.
I quite liked adding my own ingredients because I was able to choose the quality and brands. I used my fave pink salt and an aluminum-free baking powder.
Bob's says about their flour, "Our Fine Pastry Flour is milled from soft white wheat with a low protein content, making it ideal for tender baked goods."
White Lily says, "Made From 100% Soft Winter Wheat and is a Southern tradition since 1883."
The Results
The results were pretty clear. The White Lily flour absolutely baked up a spongy, fluffy, flaky, very tender biscuit. While the Bob's flour baked up an equally fluffy biscuit, with just a bit more nuttiness and oomph in the dough. Less cake-like in my opinion.
Split Results! I preferred the Bob's Red Mill, non-rising flour route, while my husband preferred the ultra-soft and light White Lily biscuits.
The Bottom Line
I personally think that biscuits are at their best when you use a fine pastry-type flour like White Lily or Bob's Pastry flour. BUT, all-purpose flour is absolutely an option.
I actually think that your technique when making biscuits is just as – if not, more – important than the flour you use. And I talk techniques and tips in this post: Vegan Buttermilk Biscuits.
Do your Own Test!
White Lily and Bob's product pages on their websites.
You can also purchase them on Amazon: White Lily and Bob's.
Happy biscuit baking!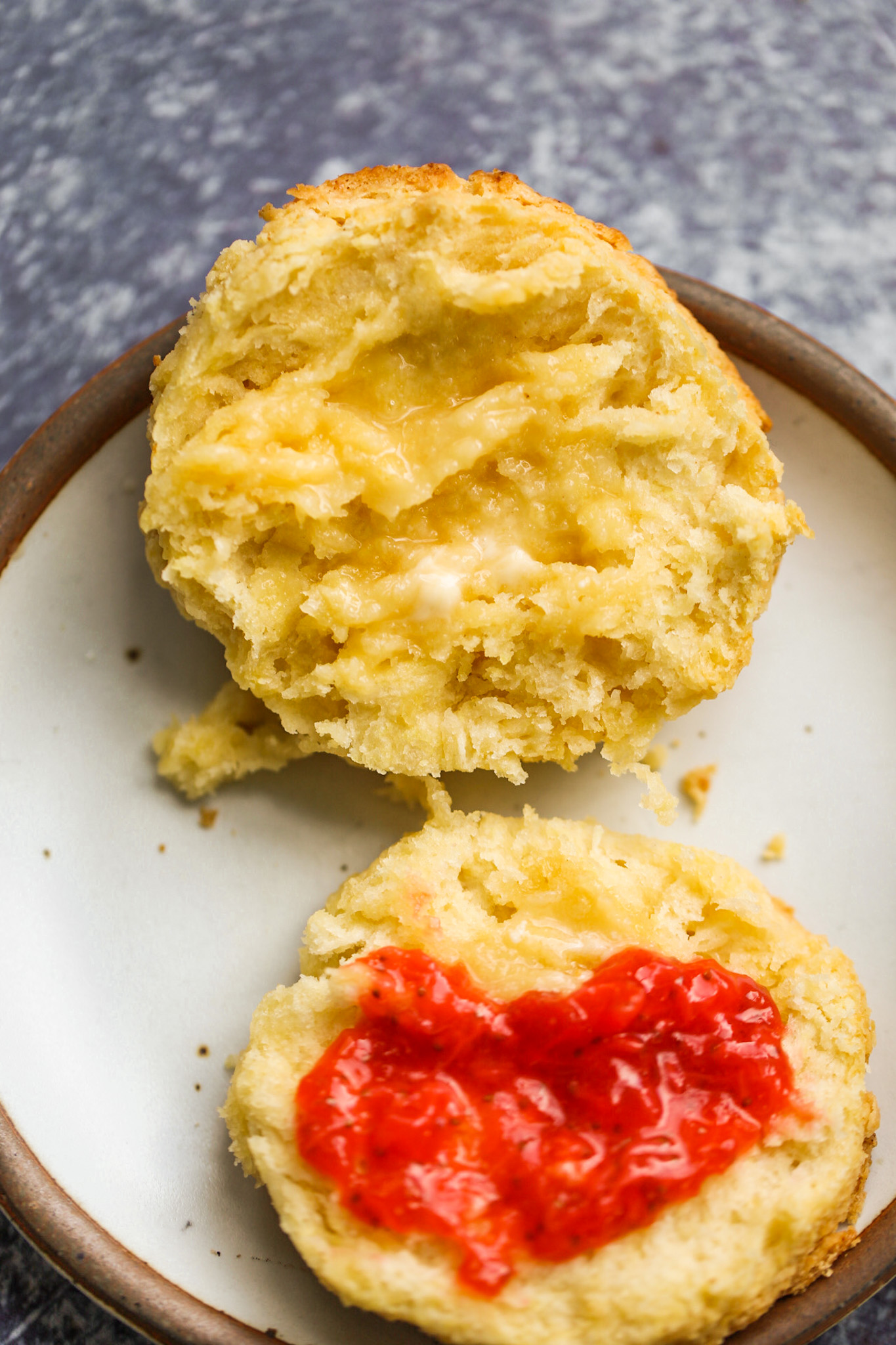 disclosure: this post contains Amazon affiliate links