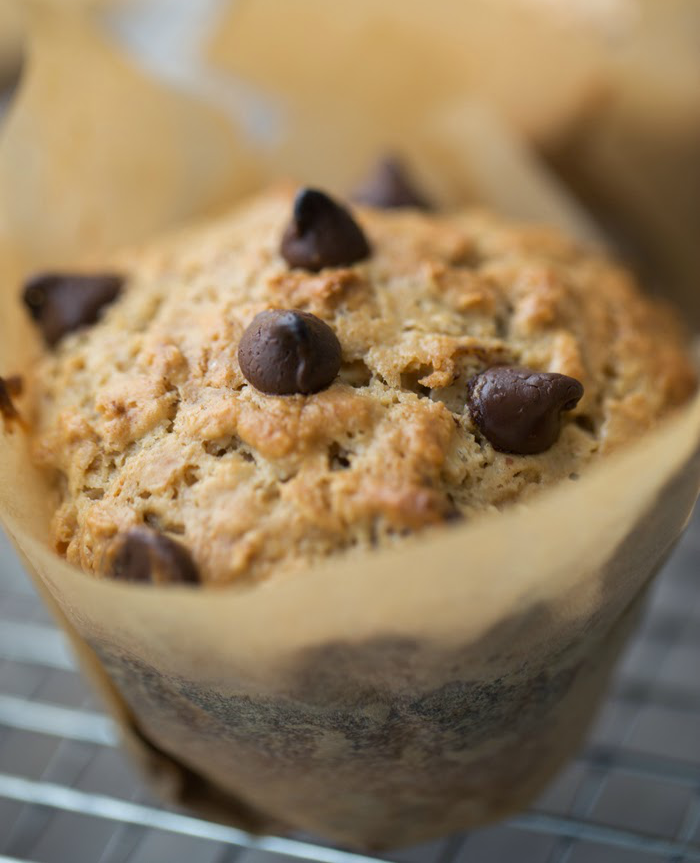 Break into a warm, steamy, fluffy, homemade, melty-chocolate-chip-filled, vegan Chocolate Chip Muffin and I promise your day will be a little bit cozier. Fresh from the oven, these classic muffins are delicious as a snack or sweet treat. I love one paired with a steamy mug of chai tea or a frothy soy latte. Let the aroma of vanilla, nutty oats, chocolate chips and a hint of peanut butter says hello to your senses. Plus get my parchment paper jumbo muffin trick..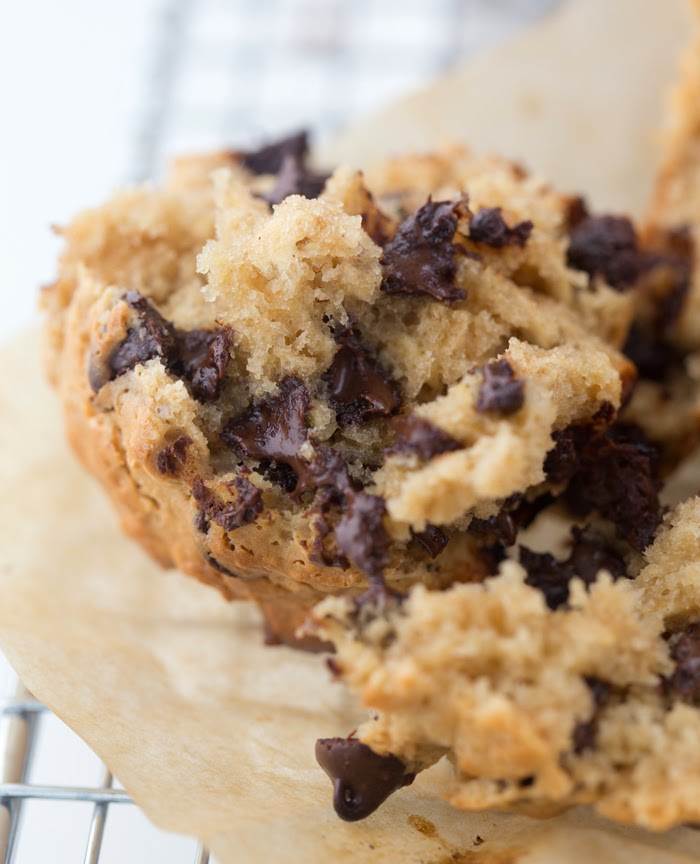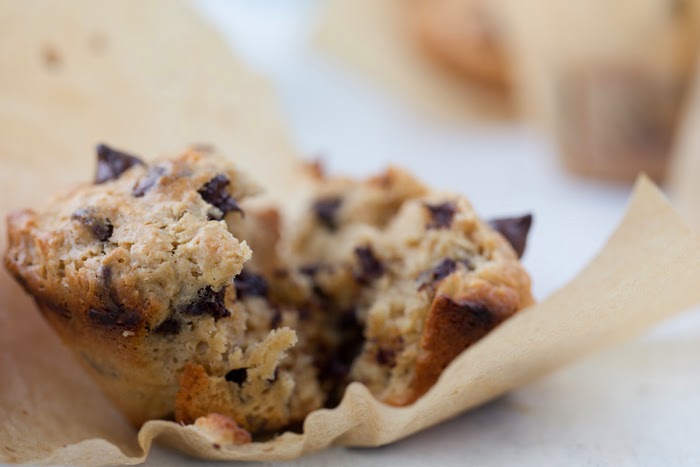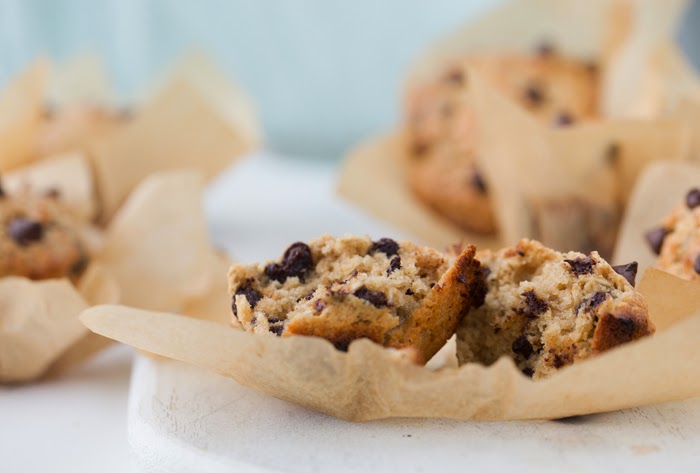 Chocolate Chip Muffins. These muffins are like eating a chocolate chip cookie with a little more staying power, a little more fluff, and a little less sweet.
These lovable muffins are simple and perfect. With fluffy oat-speckled muffin insides and melty chocolate chips in every crevice. Accents of vanilla and peanut butter in every cozy, yummy bite.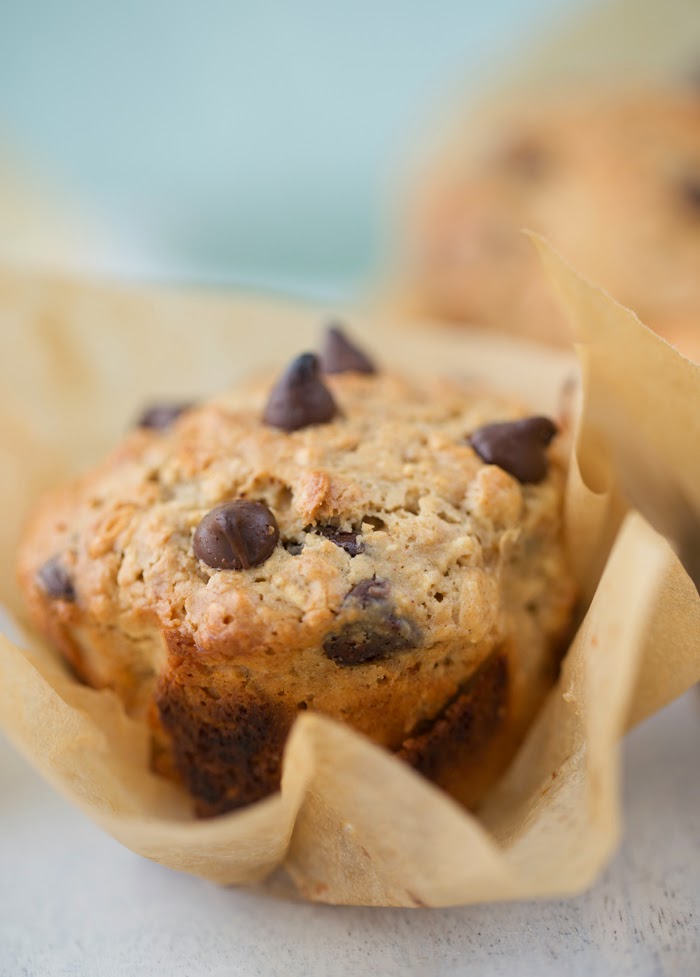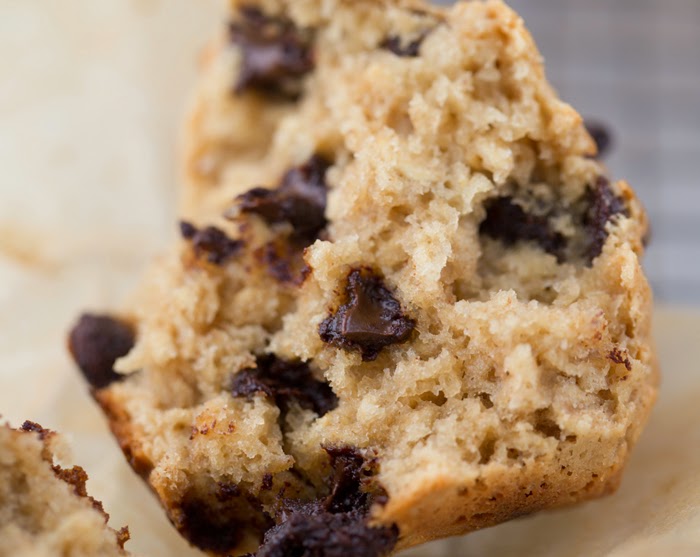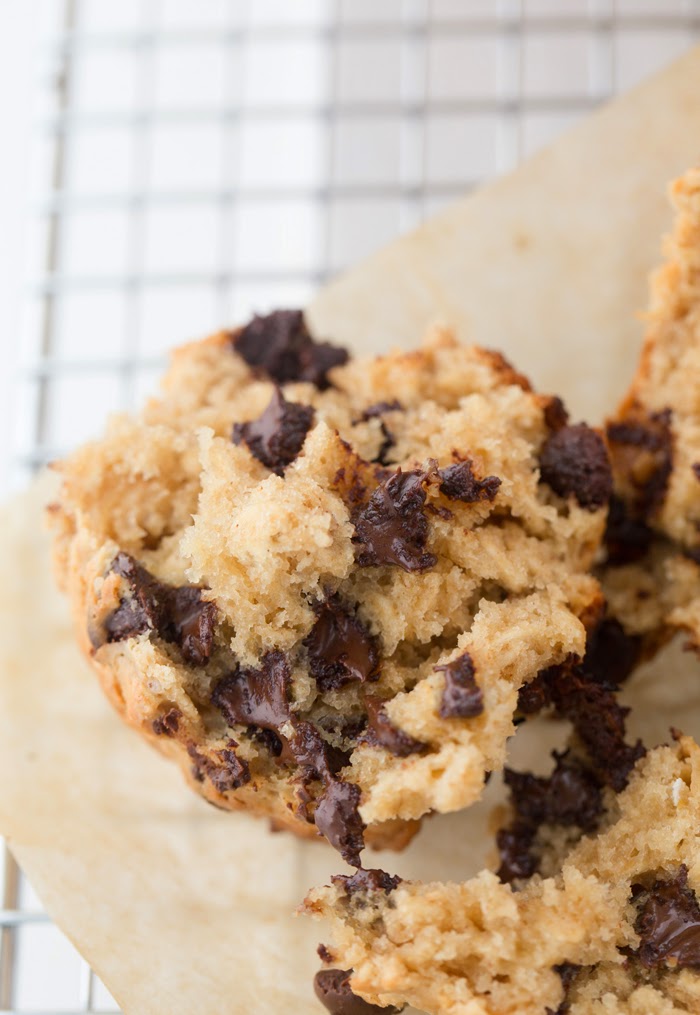 Jumbo Muffins. I was craving extra large muffins. Not the "Costco sized" muffins, but just something a bit fluffier, taller and plumper than the average, "regular sized muffin tin" muffin. But since I do not own a jumbo muffin tin right now, I had to improvise. I used cut out squares of parchment paper, folded up around the edges as my muffin liners, and allowed the extra tallness of the liners to act as a sort of jumbo muffin tin.
I over-filled my regular sized muffin tins quite a bit – this could only work by using these tall liners, I wasn't sure if they would hold, but they did! The parchment paper also nicely colors the muffins to a caramel-y brown color.
I made 6 very large muffins and one small with this batter.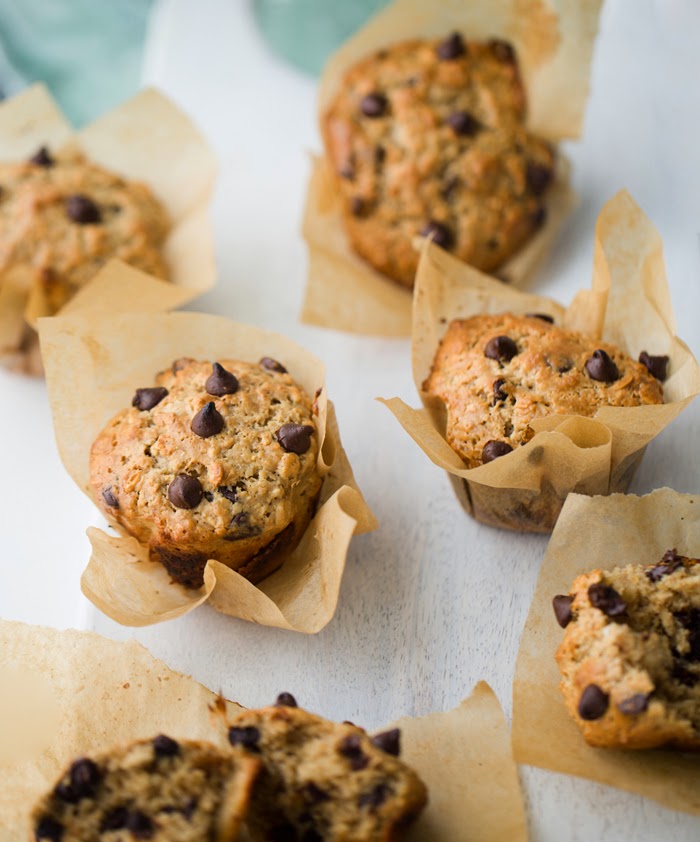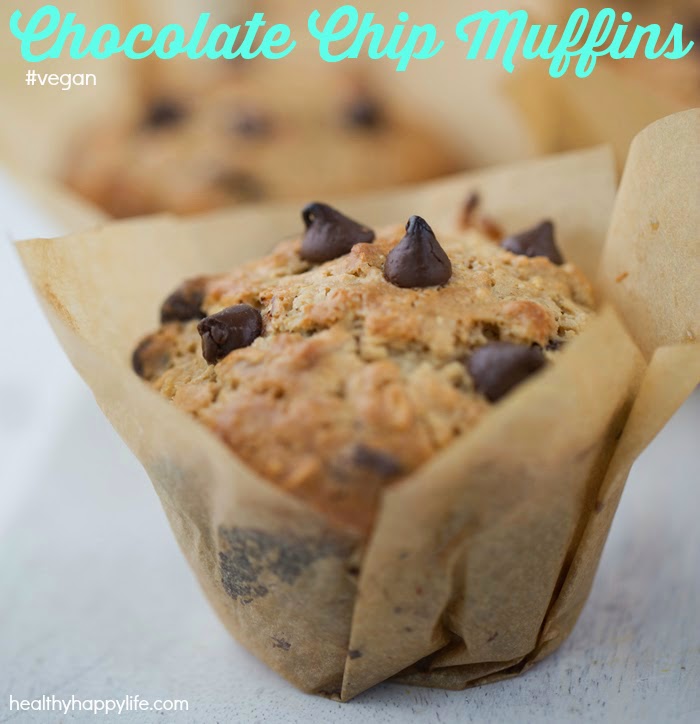 Chocolate Chip Muffins
By Kathy Patalsky
Published 03/21/2015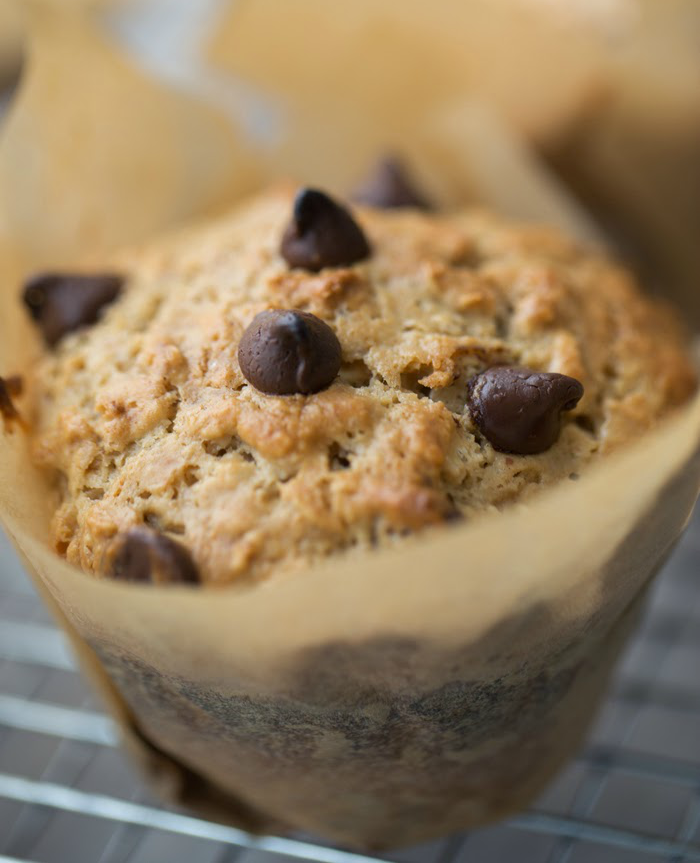 Vegan chocolate chip muffins with oats. Fluffy with vanilla and peanut butter undertones. Tip: Use a gluten-free flour if desired – the 1 cup flour is easily interchangeable.
Ingredients
dry:
1 cup all purpose flour (or substitute with your go-to flour)
1 cup whole rolled oats
3 teaspoon baking powder
1 teaspoon pink salt
wet:
⅓ cup peanut butter, softened
1 tablespoon lemon juice
1 tablespoon virgin coconut oil, melted
¾ cup non-dairy milk, room temperature
1 large banana
1 teaspoon vanilla extract
½ cup raw sugar, organic
fold in:
¾ cup vegan chocolate chips
Instructions
Preheat oven to 400 degrees and line muffin tins with muffin liners, parchment paper or grease well.
In a large mixing bowl, combine all dry ingredients.
In a blender, combine all wet ingredients except the sugar. Blend until smooth.
Pour the wet blender ingredients into the dry bowl and stir int he sugar. Fold until a smooth batter forms. Fold in the chocolate chips.
Spoon batter into muffin tins. I did six jumbo muffins using parchment paper in a regular muffin tin.
For small muffins bake at 400 degrees for 15 minutes. For jumbo muffins, bake at 400 degrees for 18-20 minutes. Muffins are ready when the tops begin puff up and brown slightly to a caramel color.
Cool muffins and serve warm. Store leftover in the fridge or freezer.
Yield: 6 large or ten regular sized
Prep Time: 00 hrs. 10 mins.
Cook time: 00 hrs. 20 mins.
Total time: 30 mins.
Tags: dessert,breakfast,snack,chocolate,muffins,chocolate chips,oats,vegan