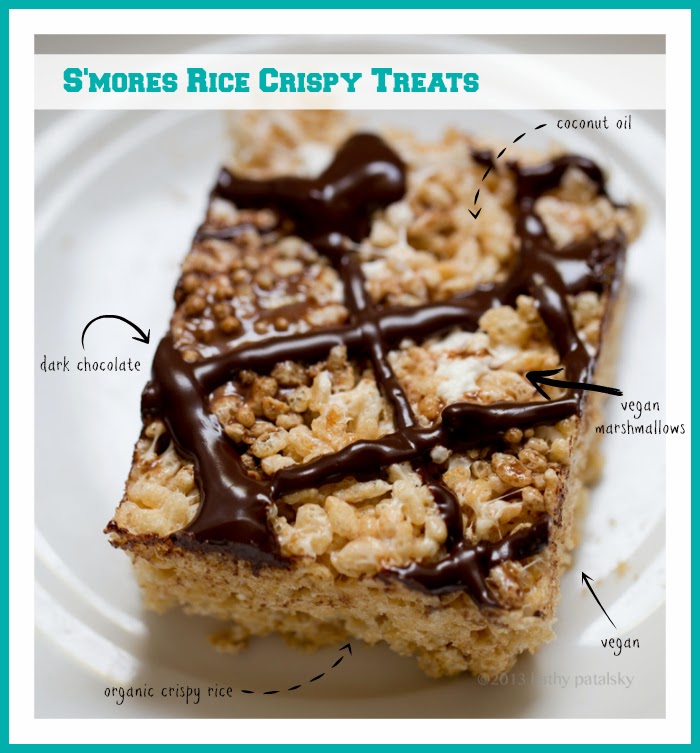 It's Monday, the workweek begins! And for me, Mondays always feel better when I embrace all things "easy" at the end of the day…
1. Easy dinner (maybe this or this or this or this. Or takeout from Native Foods or Veggie Grill!)
2. Easy plans (Maybe a quickie yoga break or have a 'turn off my phone' night. Or escape TV!.. Perfect night for some mindless reality TV .. who will admit they are watching The Bachelorette finale tonight with me??)
3. And yes easy desserts. This is one of my most favorite easy desserts..

Rice crispy treats are such an easy "no-bake" dessert to whip up, and they are perfect for sharing with friends. These on-the-go friendly treats are fun for packing as you hit the road for an end-of-summer adventure, or to pack in a lunchbox for back-to-school. (Back to school? Yikes!) Outdoor adventures, potlucks and beachy bonfires would love to host a platter of these sweet simple squares.
These "S'mores" inspired Coconut Oil Rice Crispy Treats have nutty crisp rice flavor mingling with chewy, fluffy melted vegan marshmallow in every chocolate-drizzled bite. To veganize this classic kid-approved treat you will need to snag some gelatin-free, plant-based marshmallows and dairy-free dark chocolate. The coconut oil is naturally vegan and provides a wonderful silky rich texture for these crispy treat gems. I usually use vegan butter for rice crispy treats, but I really enjoyed this coco oil version!..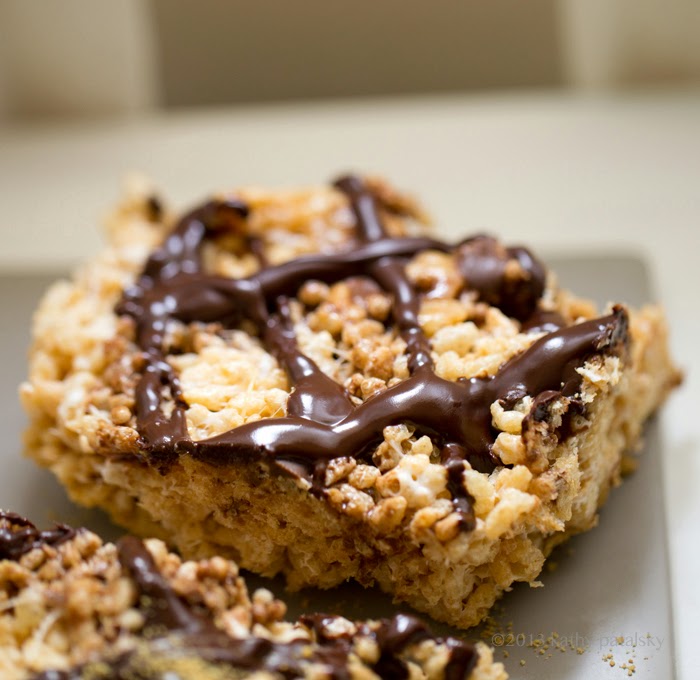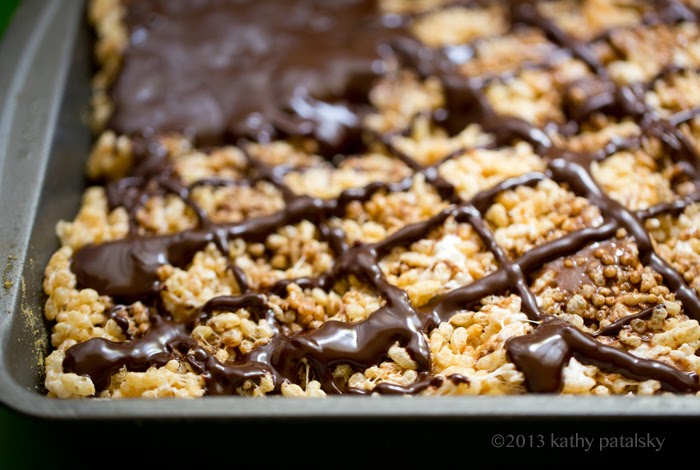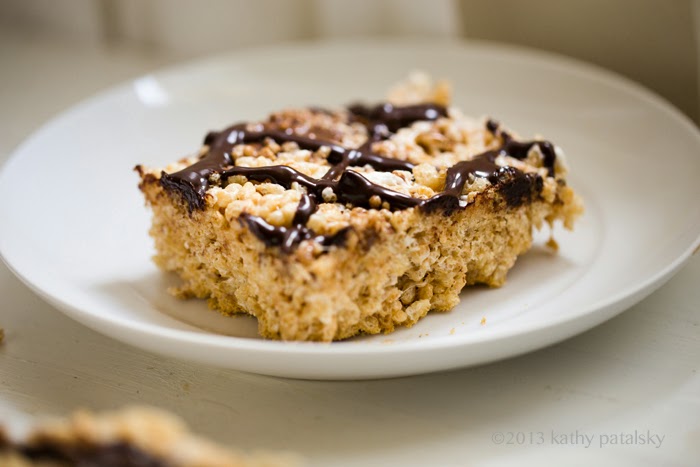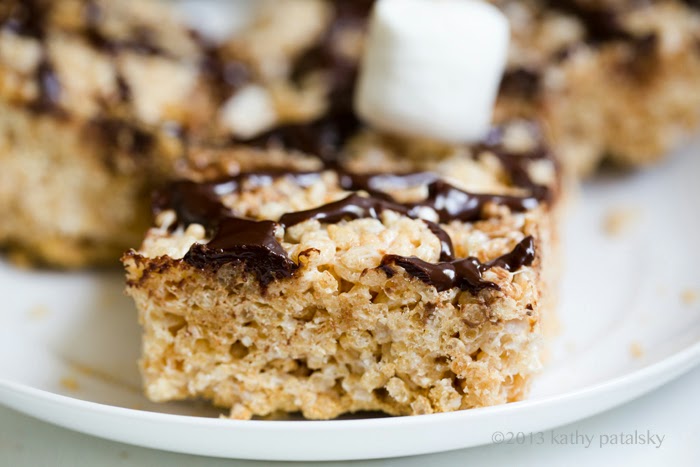 Vegan grahams. They are really hard to find since most graham crackers contain honey. But if you cannot find grahams, you can use crushed vanilla, cinnamon or ginger cookies. Or just make your own! I love this recipe from Isa of PPK: Vegan Graham Cracker Recipe. Or this one from Oh She Glows. (Both former VGP interviewees! -> Isa and Angela)
If you cannot find vegan marshmallows or chocolate or even coconut oil in stores, you can find it all online:
Buy Grateful Grahams online.
(For grahams in recipes like this one where the shape doesn't matter because they are finely crushed in my Vitamix, I usually just use vegan gingersnap cookies.)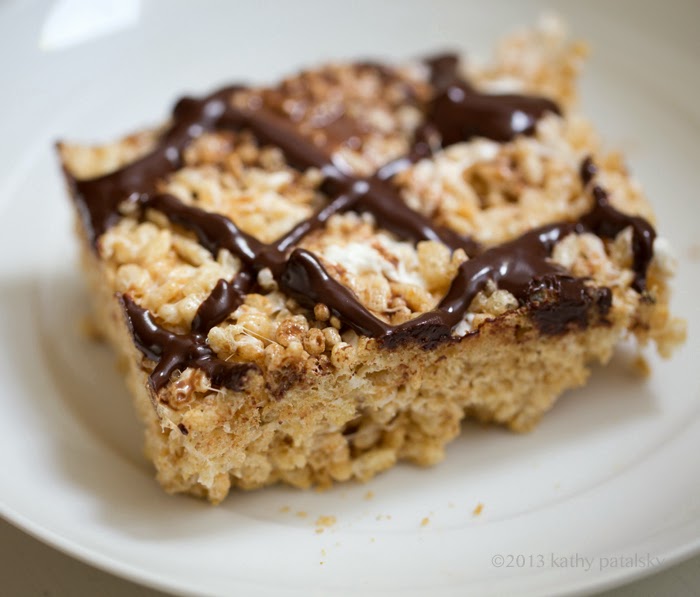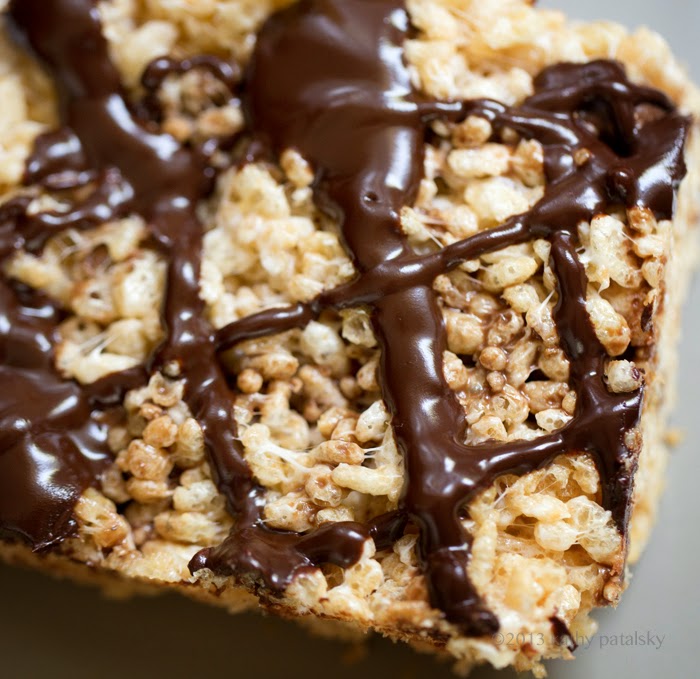 Coconut Oil "S'mores" Rice Crispy Treats
vegan, makes 12-15 large squares
5 cups brown rice crispy cereal, organic
4 tablespoon melted organic virgin coconut oil
10 oz. vegan marshmallows (Dandies are vegan)
*I also ADORE Sweet & Sarah vegan marshmallows
optional add-in: 2 heaping tablespoon peanut butter
chocolate drizzle:
¼ cup dark chocolate (chips or broken bars)
1 tablespoon coconut oil
graham or cookie "crust"
½ cup finely crushed vegan graham crackers or vanilla cookies
for greasing pan: coconut oil or vegan butter (Earth Balance)
Directions:
1. Process grahams or cookies until fine.
2. In a square or rectangle pan of glass dish (a variety of sizes will work) grease very well with vegan butter or coconut oil. Add the grahams right over in a thin layer. The fine grahams will basically create a thin crust to the bottom of the crispy treats.
3. In a large soup pot, melt the coconut oil, (optional peanut butter) and marshmallows over low heat. Fold in the crispy rice. Fold until well coated.
4. Pour rice into dish and flatten out in pan.
5. Place in the fridge to chill for about 20-30 minutes.
6. When your crispy treats are chilled enough to be firm to touch instead of warm and soft (when you poured them) pull them from the fridge. They should be chilled a bit.
7. Have your chocolate drizzle ready to go (I melt mine in a heavy bottom sauce pan or the microwave). Then drizzle the melted warm chocolate over top the cold crispy squares in pan. As the chocolate hits the cold squares it should firm up just a bit due to the chilled temperature. But still stay soft enough to be luscious!
8. Slice squares and serve.
9. Store covered on your countertop for up to 2 days. Or store in fridge for longer.