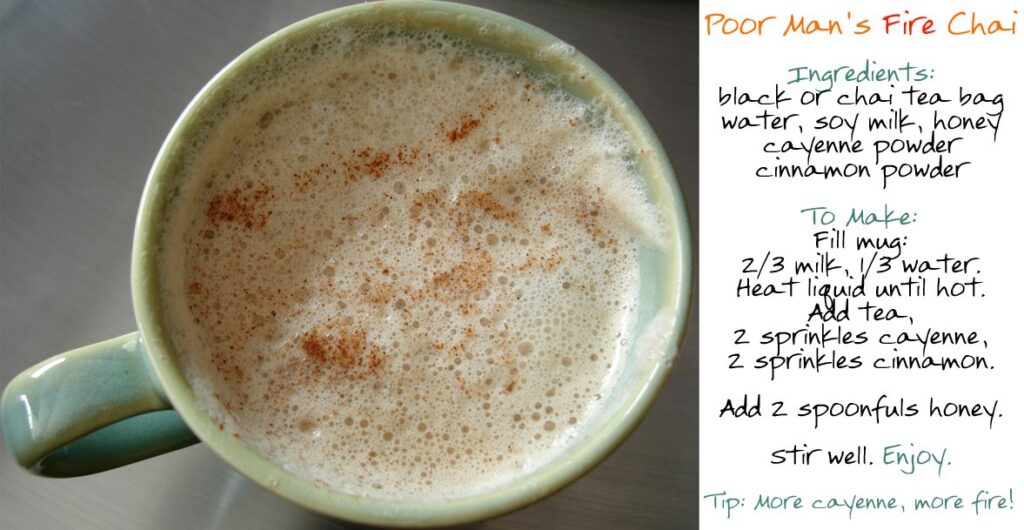 Craving a hot chai? Stuck indoors?
Too busy or snowy to trek to Starbucks?
Try my favorite quick trick for a spicy hot chai, without the fancy chai tea concentrate or tea bags! It's easy, inexpensive and fast. Use soymilk and it's vegan. Sweeten with honey OR agave syrup. My Poor Man's Fire Chai has a really spicy kick!
See the recipe for Poor Man's Fire Chai HERE.

http://healthyhappylife.com/2009/01/recipe-poor-mans-fire-chai.html