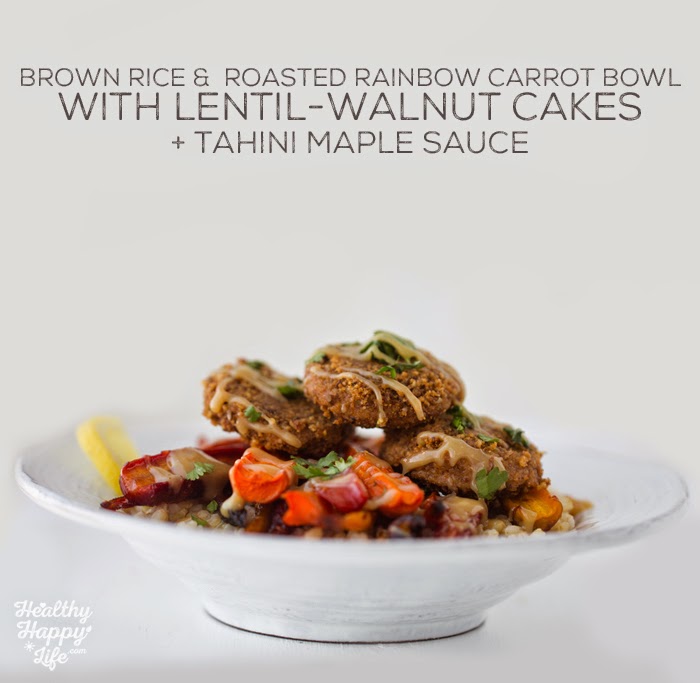 The final cookbook countdown beings. And I am celebrating with recipes like this..
This amazing savory dinner bowl is loaded with flavors and healthy ingredients. Brown rice, sticky sweet oven-roasted maple-citrus carrots, nutty (amazingly flavorful) lentil-walnut cakes and a creamy maple-tahini sauce on top. This hearty bowl will satisfy.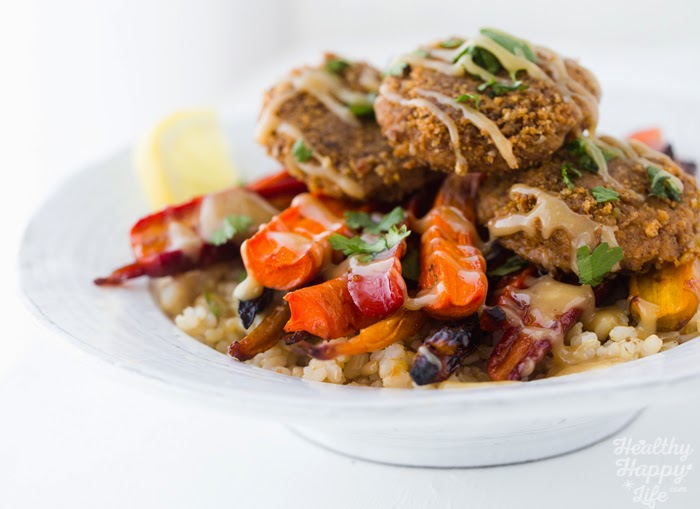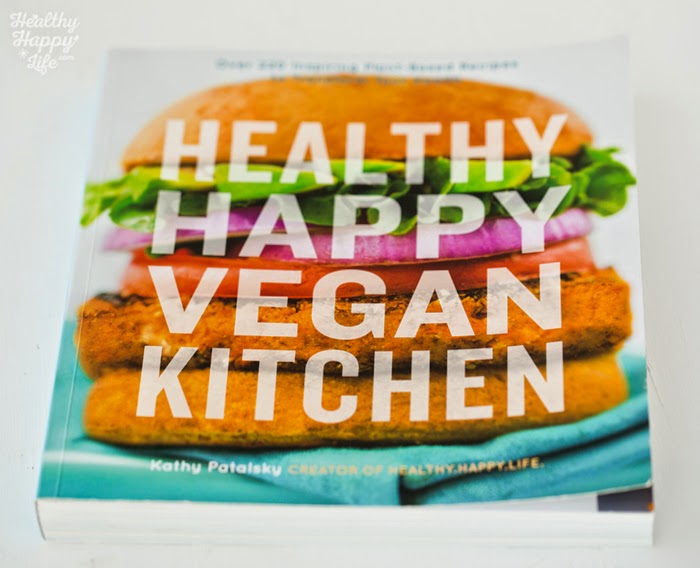 Building this bowl..
carrots roasted sticky-sweet from the oven!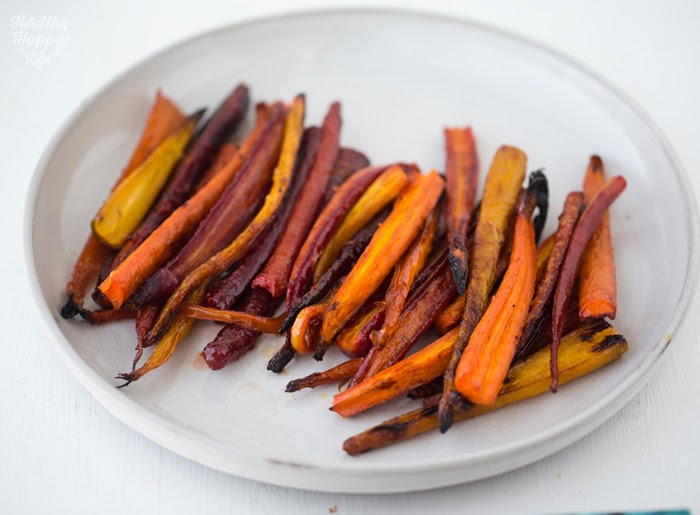 Toasty Lentil-Walnut Cakes, loaded with savory flavor.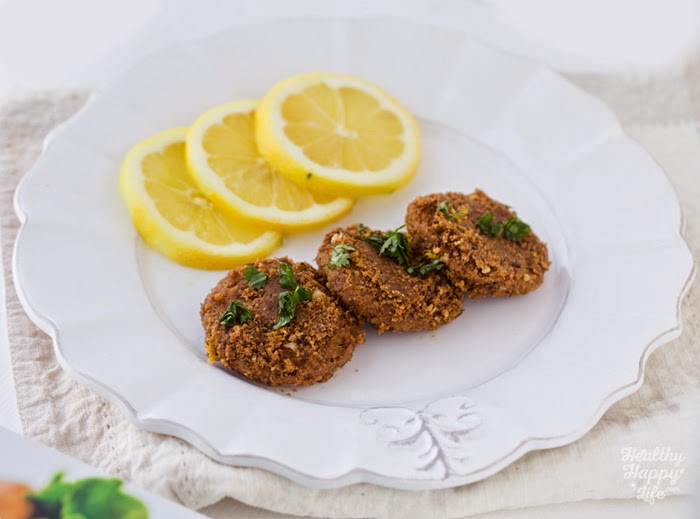 Fluffy brown rice.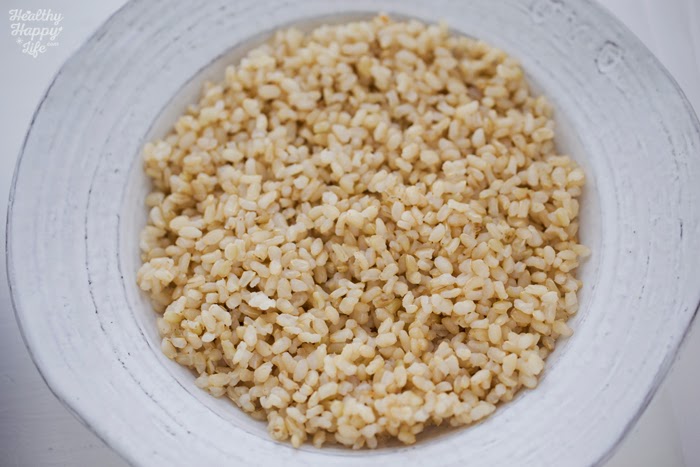 And start layering!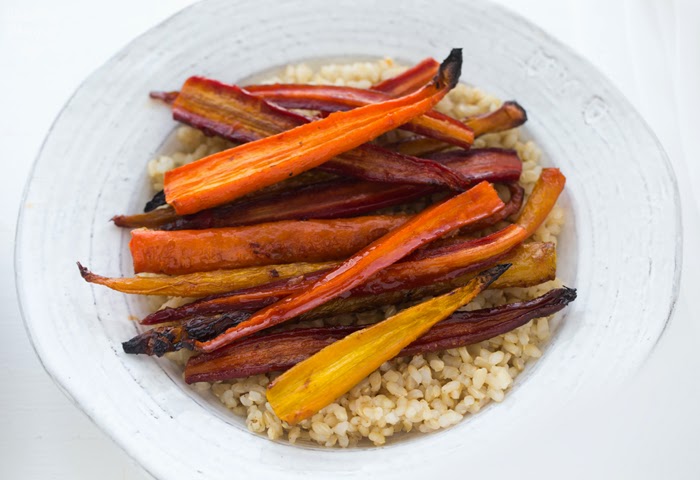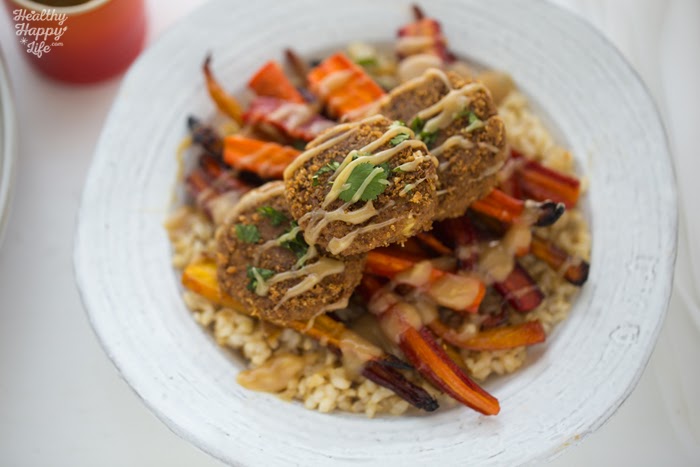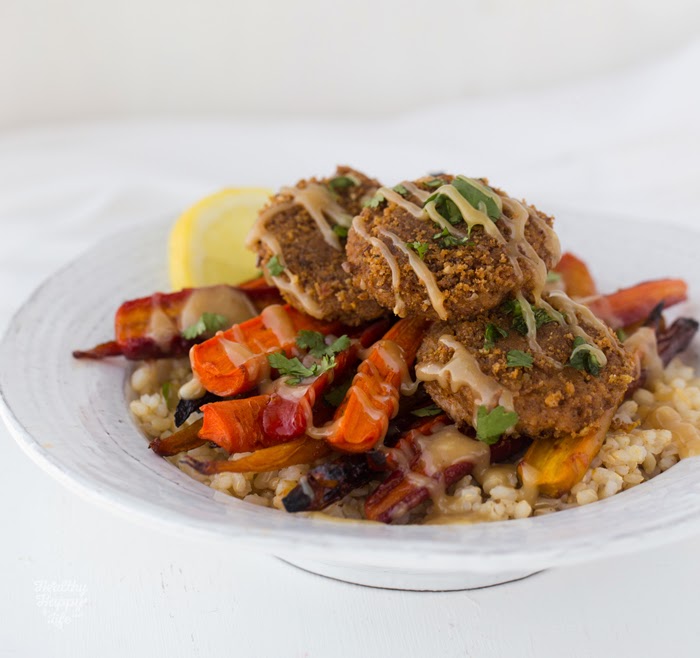 HHVK Teasers. OK, so I feel like I can finally start teasing you guys a little. Without feeling too guilty. Just a little. All three of the recipes in today's dish can be found in my new book, Healthy Happy Vegan Kitchen. I cannot wait for you to hold it in your hands.
Just over two weeks until you can find it in stores! (But also only two more weeks until you can claim those free pre-order bonuses!)
I am getting excited for my book launch by cooking up loads of the recipes from the book. It is so strange to come back to all these recipes that I worked on over a year ago. I love it! What an amazing feeling it is to say I am cooking from my own cookbook.
This Bowl:
* Maple Citrus Roasted Carrots – pg. 130
* Lentil-Walnut Cakes – pg 210 (I omitted the onions today because I was out)
* Tahini Maple Dressing – pg 178

Creative Meals Will Come Easily. And truly the best part about my book and vegan cooking in general is that once you figure out your favorite flavors and recipes, you can turn on your own creativity and start combining components to make your own signature dishes – like I did with this one.
And even if I am not sharing these exact recipes today, I hope the general idea of this bowl can inspire you.
The basic components are pretty easy to switch-a-roo: whole grains + roasted veggies + legume cakes or another veggie protein + yummy sauce on top.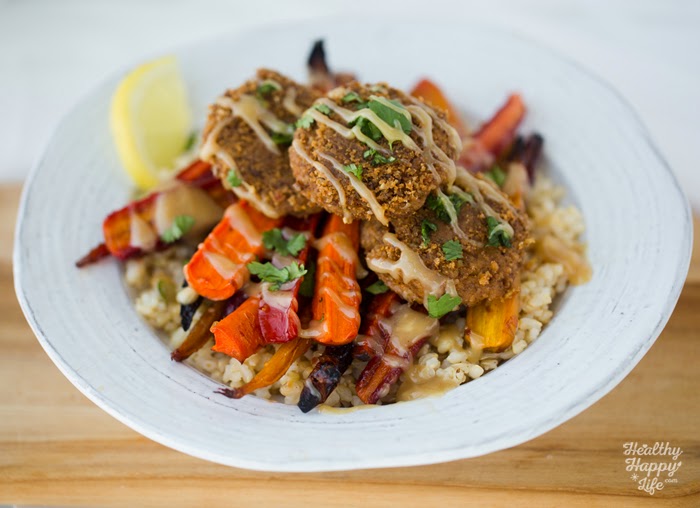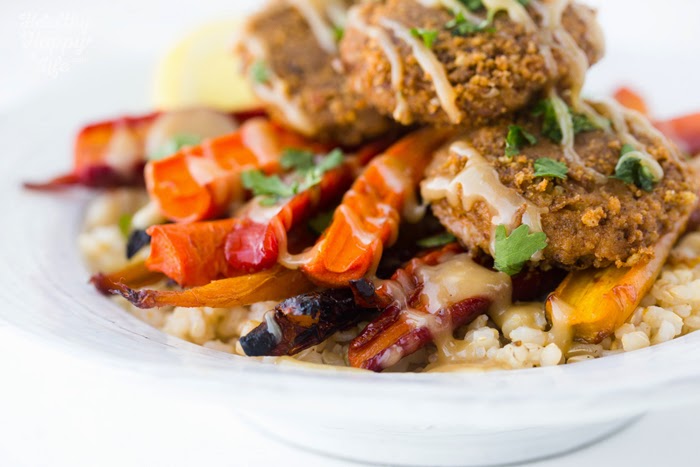 Healthy Happy Vegan Kitchen in stores April 28th, 2015