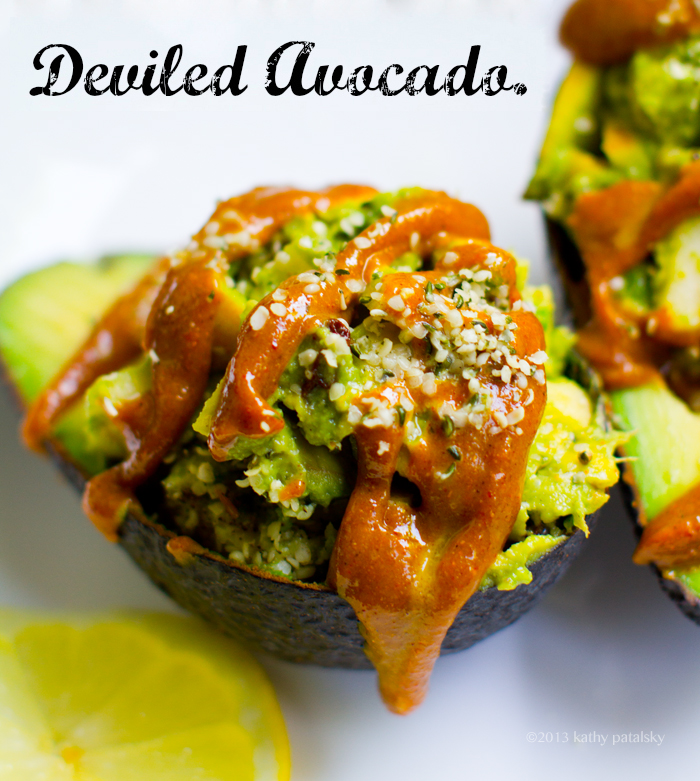 I love a feisty Deviled Avocado.
This boldly flavored dish includes creamy avocado, crunchy apple, sweet onion, tender protein-rich hemp seeds, spices and lemon. Plus a sweet and spicy rich curry-tahini sauce drizzled generously over top. I love these flavors all sweet and sassy. Serve these 'cados as appetizers or alongside a crunchy entree salad for a satisfying and energizing meal…
Start with these..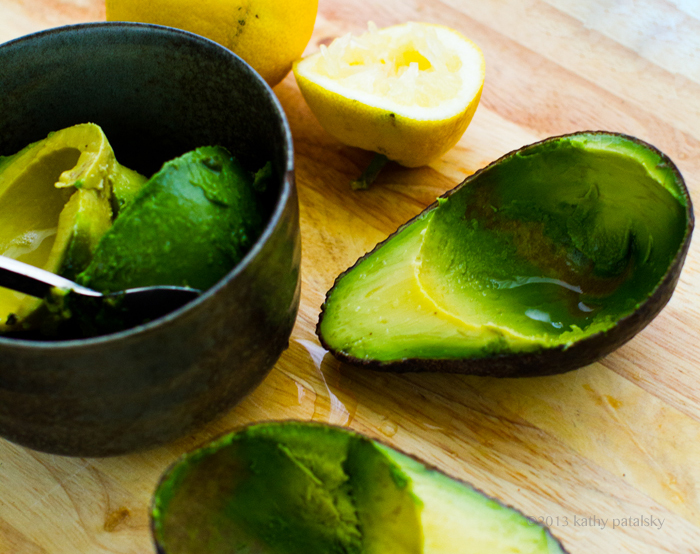 And all this..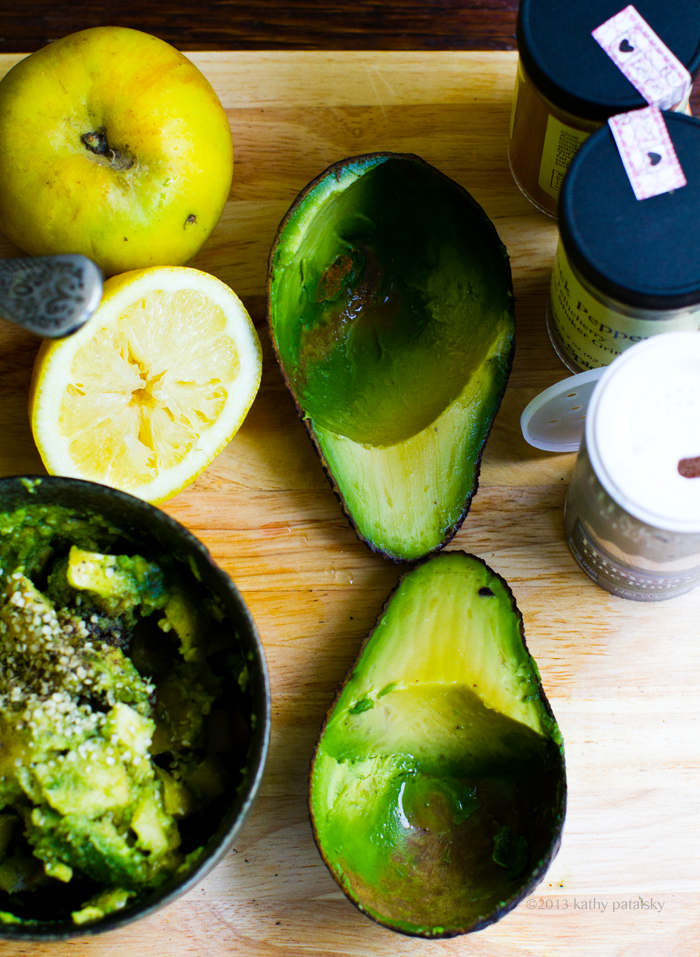 Stuff the 'cados like this. As much as you can pack in..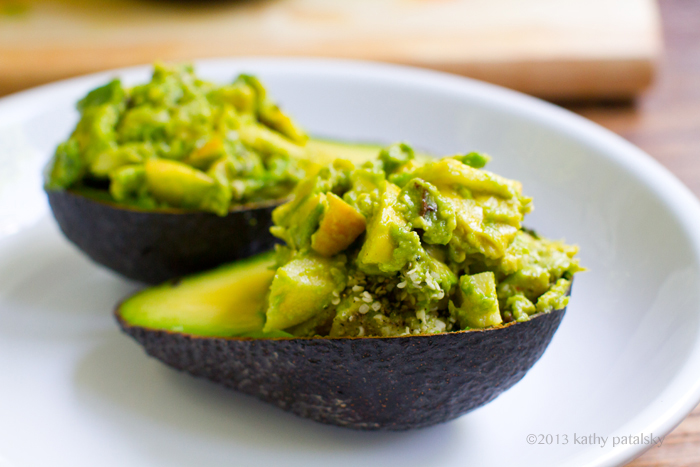 Then add this..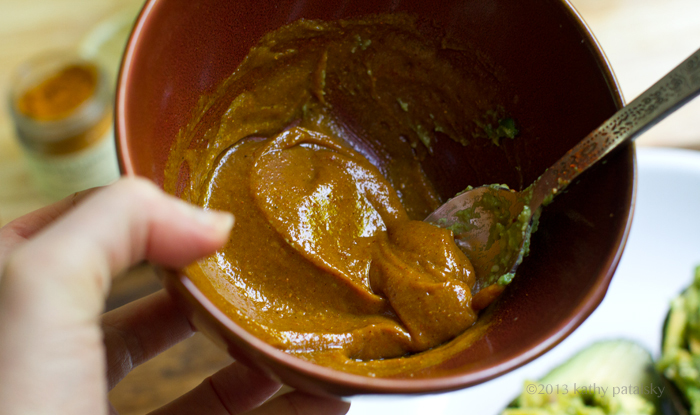 Which has plenty of this..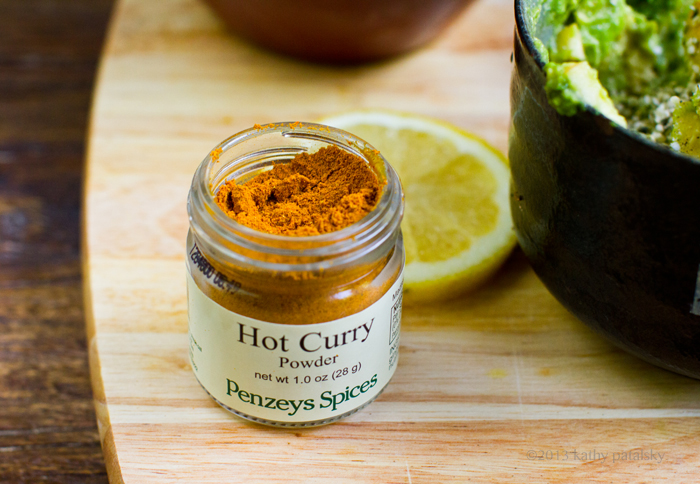 And serve up this..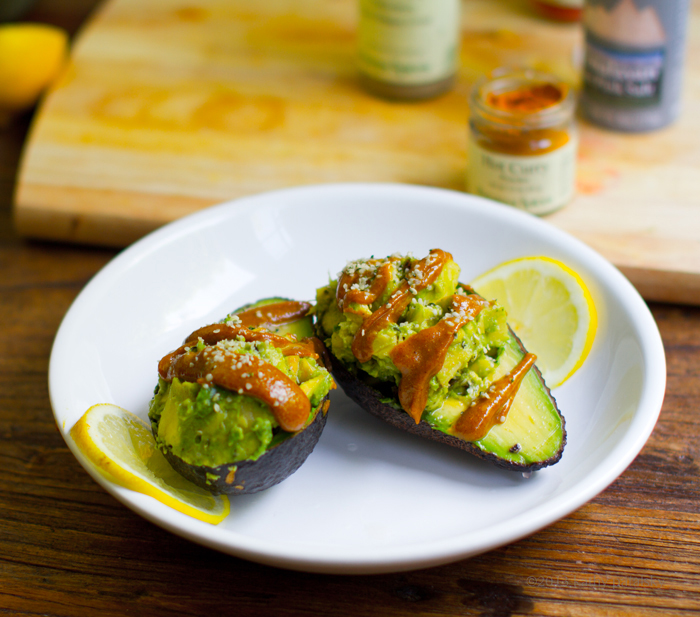 You could even serve with this salad..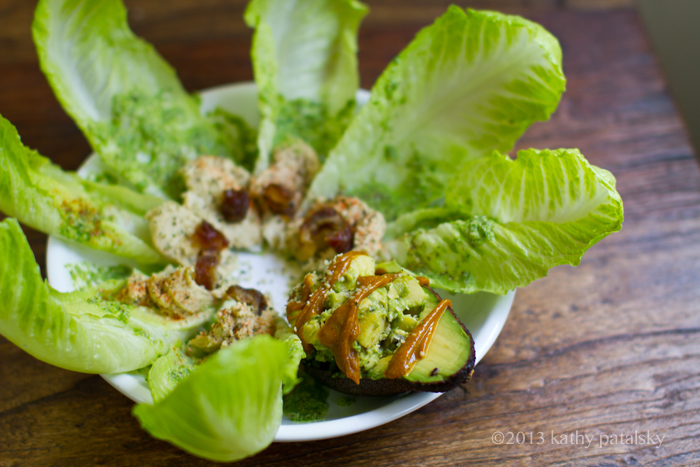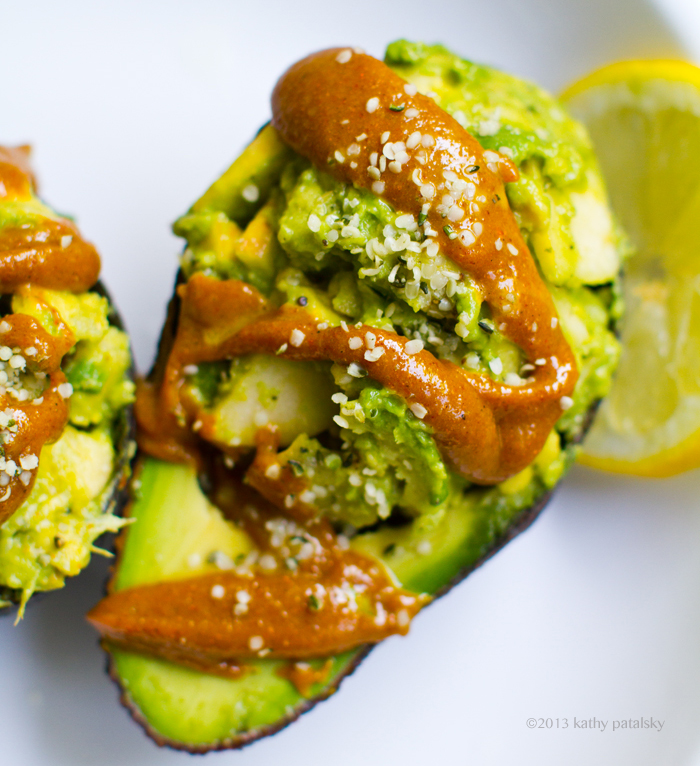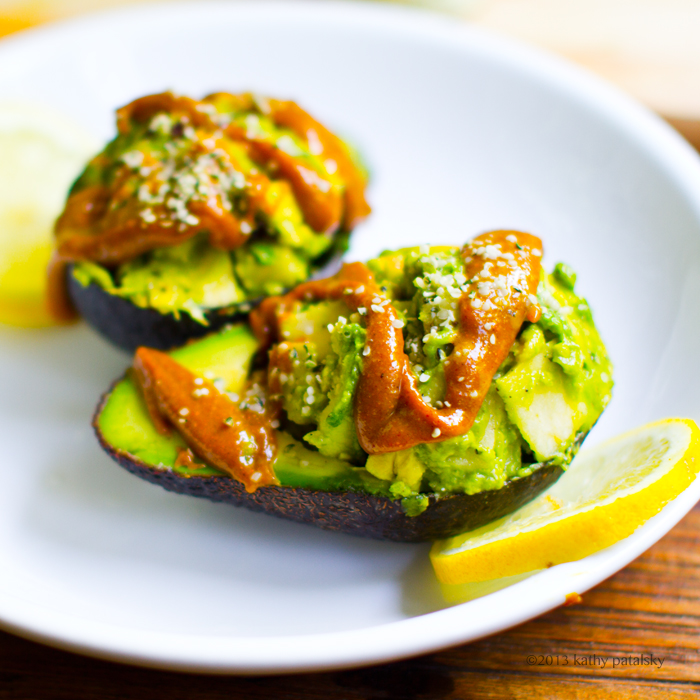 Hot Curry. One of my favorite go-to salad recipes is this spicy carrot slaw topped with tofu or tempeh cubes. I love it because it take spicy curry powder and mingles it with sturdy crunchy textures and sweet accents like the raisins.
This deviled avocado does the same thing.
Because really, I think life is better if you eat at least one avocado a day. Well at least that is my mantra when I live in avocado heaven. Aka, California.
Deviled Avocado. Spicy Curry Sauce. Cado-Crunch Salad.
vegan, makes 4 avocado halves
2 avocados, scooped (rinse skin well before using)
½ lemon – squeeze over top scooped avocados to prevent browning
additional hemp seeds
Avocado Crunch Salad:
4 scooped avocado centers (about 1 ½ cups mashed avocado)
1 small apple, diced (about ½ cup)
¼ cup sweet onion, chopped
1 tablespoon organic raisins or chopped dates
1-2 tablespoon raw hemp seeds
3 tablespoon fresh lemon juice
⅛ teaspoon fine black pepper
note: you can get creative with this salad by adding in more veggies, beans, nuts and other seeds … creativity encouraged.
Bold Spicy Sweet Curry Sauce:
1 tablespoon maple syrup (grade B)
1 tablespoon tahini
1 teaspoon hot curry powder (or muchi curry)
2 teaspoon lemon juice
a few dashes cayenne for extra heat
**add a bit less maple syrup if you do not like your sauce too sweet.
Directions:
1. Rinse your avocados well under cold water. Dry.
2. Slice avocados into halves, remove pits.
3. Scoop avocado flesh. Add to small bowl and drench leftover avocado bowls in lemon juice.
4. Add all the crunch salad ingredients to your small bowl and start mashing and folding the salad until a thick avocado salad forms. Set aside.
5. Whip together your curry sauce in a small bowl. Place in the fridge a few minutes to firm up a bit for best drizzling.
6. Add avocado crunch salad to scooped avocado shells. Pile it high.
7. Drizzle curry sauce over top. Add hemp seeds over top and some more fine black pepper. Optional: drizzle of EVOO for extra richness.
Serve! Note: These actually store in the fridge pretty well for up to a day. Just cover well and drench outside of stuffed avocados in lemon juice to prevent browning.