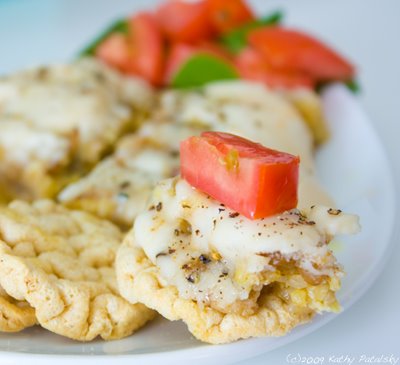 This nutty party guest that should be on everyone's invite list: tempeh!
Easy Cheesy. Everyone needs a few absurdly quick and easy snack recipes to use in times of need. And a little vegan cheese brightens up any festive gathering with friends. Cold veggie sticks move aside! My recipe for Cheesy Party Tempeh makes a great party appetizer. Monterey Jack vegan cheese, simple tempeh and a few flavor accents. Instead of wine, cheese and crackers, this could be wine, cheesy tempeh and soy crisps! Your vegan and non-vegan guests will be shocked by how quickly you prepare it and how delicious it tastes. This is tempeh?! Wow, it's really good. …They'll say. The recipe and photos ahead…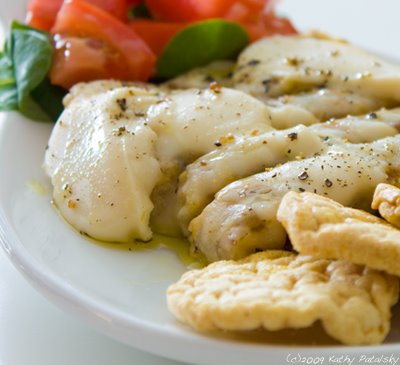 Nutty Party Guest: Tempeh. Tempeh is an amazing vegan protein made from fermented soy beans. It's got a nice nutty flavor and isn't 'creamy ' like tofu or chewy like seitan. It's hearty like a grain cake. It's got a complex bitter flavor that I love.
Here is the ultra easy recipe for my Easy Cheesy Party Tempeh…
Easy Cheesy Party Tempeh
vegan, makes a party size portion.
Quarter recipe for 1-2 people
1 block plain or multi-grain tempeh,
slice into think strips.
2 tablespoon agave syrup
2 tablespoon olive oil
2 tablespoon citrus juice (lemon or orange)
1 teaspoon black pepper
1 teaspoon garlic powder
1 teaspoon salt
½ cup sliced vegan monterey jack cheese (cheddar works too)*
*I use Follow Your Heart brand because it melts well!
Place tempeh in a microwave safe dish. Lay flat side to side.
Drizzle olive oil and citrus juice over tempeh.
Drizzle agave syrup on top. Add garlic powder, pepper and salt on top of tempeh.
Microwave for 90 seconds.
Add cheese. Layer over tempeh and cover entire surface.
Microwave for 60 seconds.
Remove from micro. Let sit for a minute and slightly harden cheese.
With a spatula, transfer tempeh to serving dish.
Add a sprinkle of pepper and dash of citrus to top.
Garnish with greens and fresh veggies (Iused a chopped organic tomato). Plate with crusty bread, soy crisps or crackers.
Five minute appetizer…not bad.
'Better' Option: Yes, you can do this without a microwave. The tempeh will taste better and have a better texture-but not by much and this dish is really all about the cheese! If you do the stove top option simple saute the tempeh with all the ingredients, add the cheese to top of cooked tempeh and melt it over low heat.