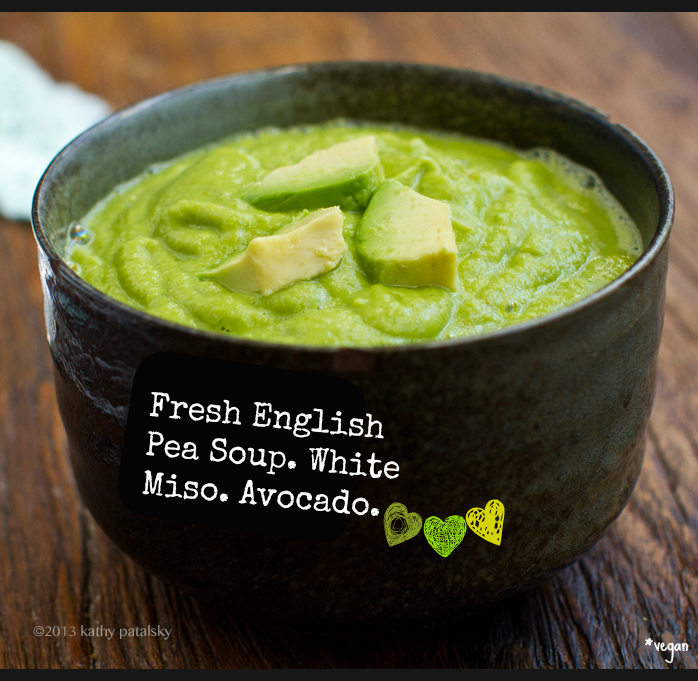 This super easy Spring Pea Soup combines some favorite flavors: sweet protein-rich English peas, white miso, avocado and some simple spices like fine black pepper and optional cayenne. This silky soup is served warm instead of steamy hot and will be ready in minutes. The taste is ah-mazing. I made this as a quickie lunch and felt super energized and satisfied after this creamy bowl.
So grab some spring peas at the store and make this soup! Plus – please take my easy/two-question HHL reader survey..
(don't forget to take my HHL reader survey below recipe .. 2-question quickie!)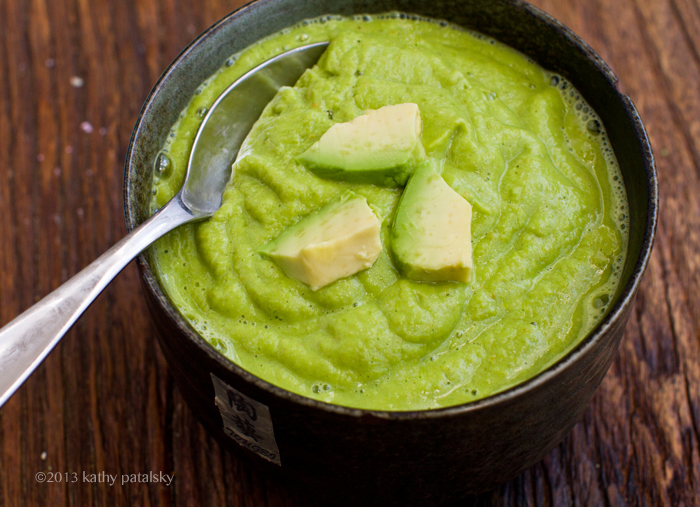 It is funny how so many of the vegan protein powders and even plant-based "faux meat" products are now proud that they include "pea protein" instead of soy protein as their protein source. Well in spring it is delicious to go straight to the source by enjoying plenty of sweet, nutty, bright green fresh English peas.
These fresh and perky rounds are quite superior to their frozen year-round pea friends. If you have never tried fresh peas, now is your chance. This recipe is super easy and quite yummy. You can whip this up in ten minutes, easily!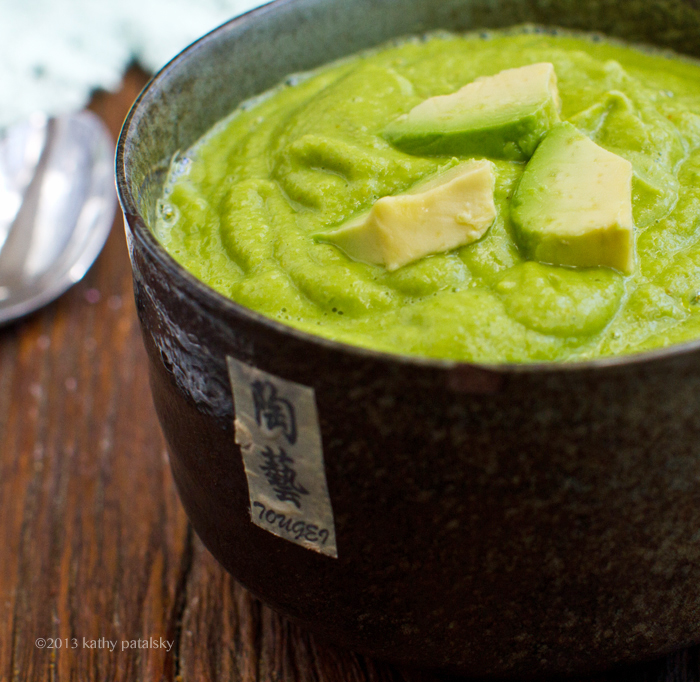 White Miso Paste. If you do not keep this stuff in your fridge: do it. Why? Well it is a super easy ingredient to add salty, savory flavor to just about any food. I love miso flavors in fresh pesto, to season veggies, as a glaze for tofu and tempeh and of course miso soup! Miso is a fermented food which means it contains healthy "good" bacteria, aka probiotics. Other fermented foods include sauerkraut, kombucha, non-dairy yogurt, tempeh and kimchi.
recipe!..
Easy Miso Avocado English Pea Soup
vegan, serves 1-2
2 cups fresh English peas
2 teaspoon white miso paste
¼ – ½ avocado
½ cup water (or thicken to taste)
spices: dash of pepper, dash of cayenne
(no salt needed since the miso is quite salty!)
optional: ½ teaspoon tahini
Directions:
1. Boil some water on the stove. Add your peas to the boiling water and allow to cook for just under 2 minutes.
2. Drain the peas and pour the warm boiled peas in your high speed blender or food processor. Add the avocado and miso.
3. Start blending on low and slowly pour in the water until a sloshy mixture forms. As the peas blend the mixture will thicken nicely. Add spices as desired.
4. When the mixture is velvet-y and silky smooth, pour and serve. Enjoy as is, the temperature will be warm-ish and lovely.
Garnish: fresh avocado
Get creative! So many flavors you could add to this bowl. Harissa, mint, fresh herbs like basil or cilantro, some lemon zest and more.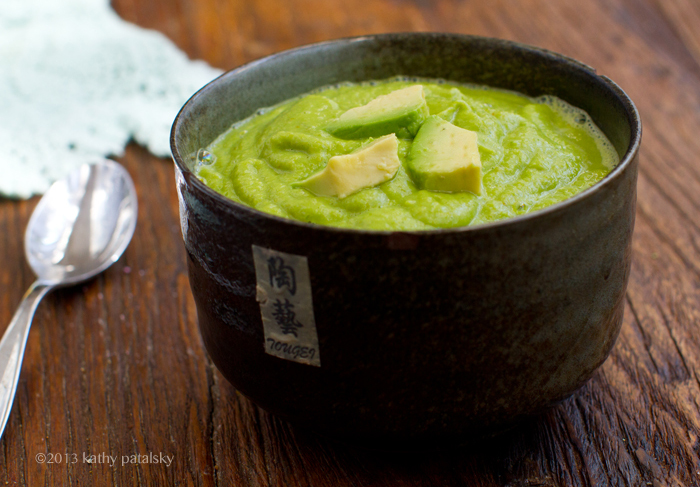 Survey, survey. I want to know YOU better! Just TWO questions..

And more fresh pea soup.. Also try my Fresh Pea Almond Soup from last spring!..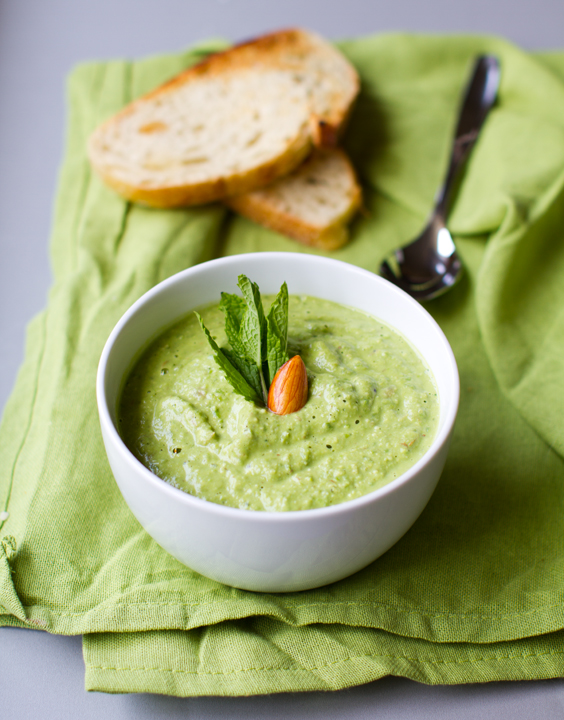 Craving HOT pea soup? Try my homestyle pea soup.