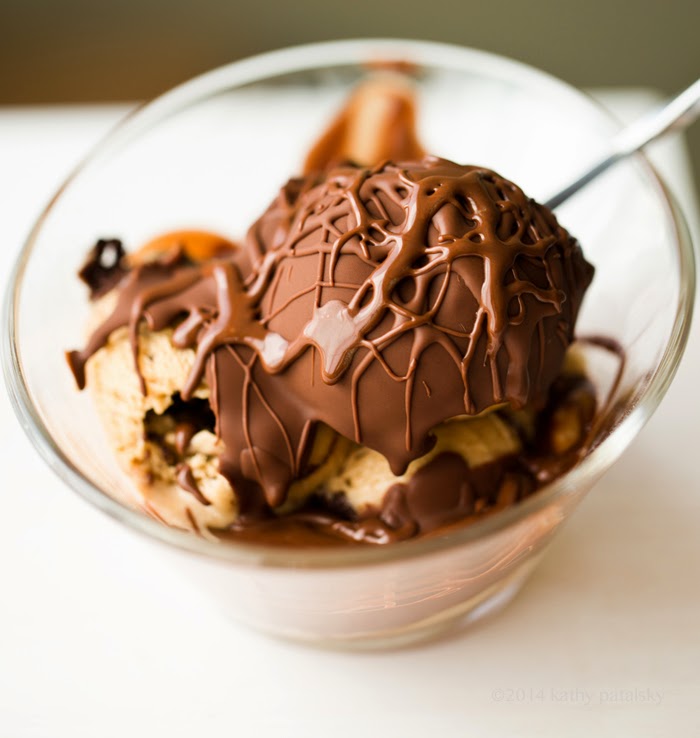 Your ice cream needs this topping! You know that mysterious magic shell topping you were in awe of as a kid? Well now you can make your very own vegan magical shell chocolate ice cream topping in a flash. Start melting, pouring and cracking! Plus a dreamy how-to video I think you will love..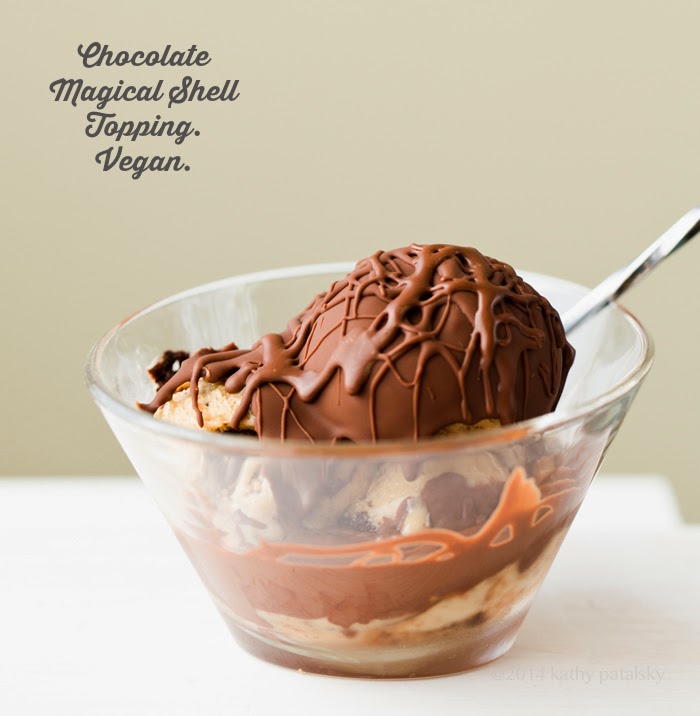 Magical Shell. Melty chocolate with a hint of coconut. This veganized dessert topping is rich and amazing, and totally dairy free. Nothing added and no chemicals or preservatives. Just make sure you start with some high quality vegan chocolate chips, crushed vegan chocolate bars OR try my raw version. Let the magic begin..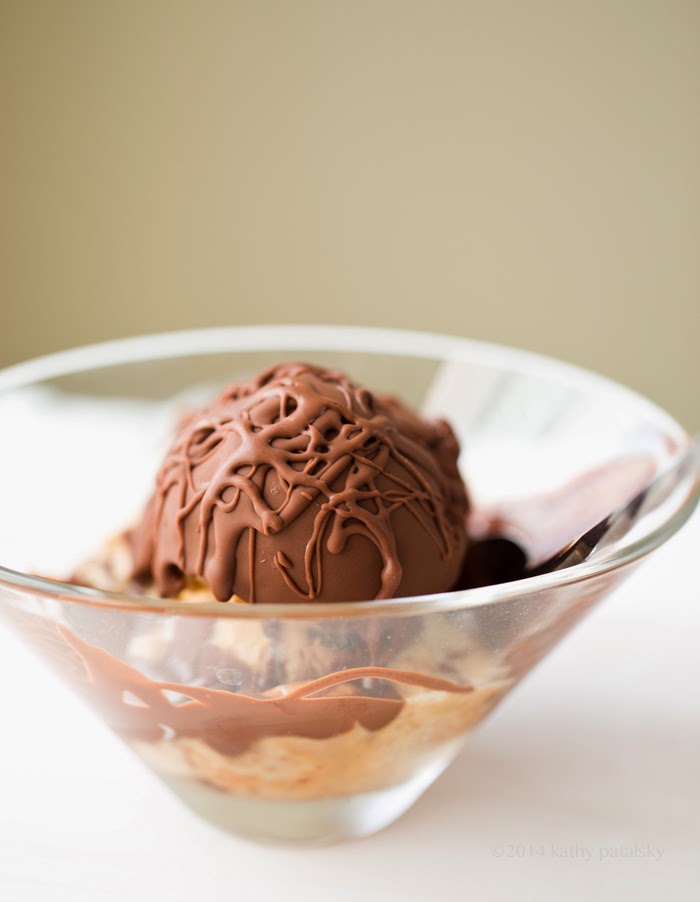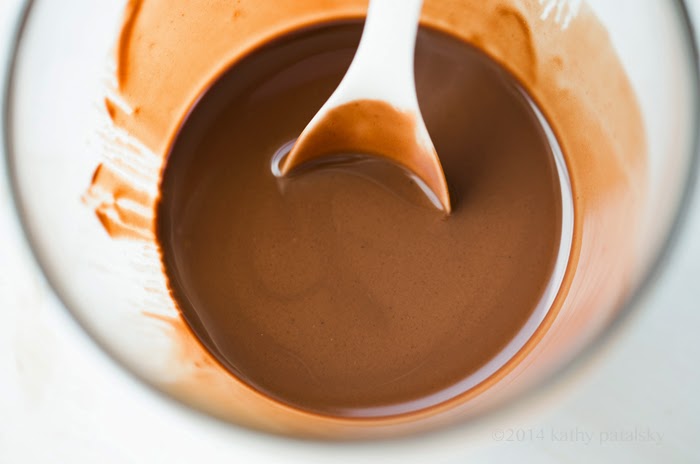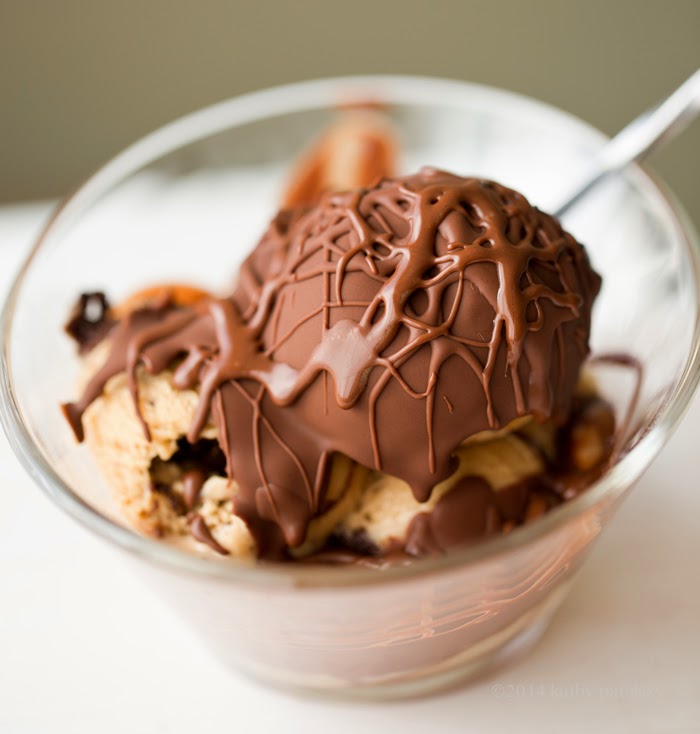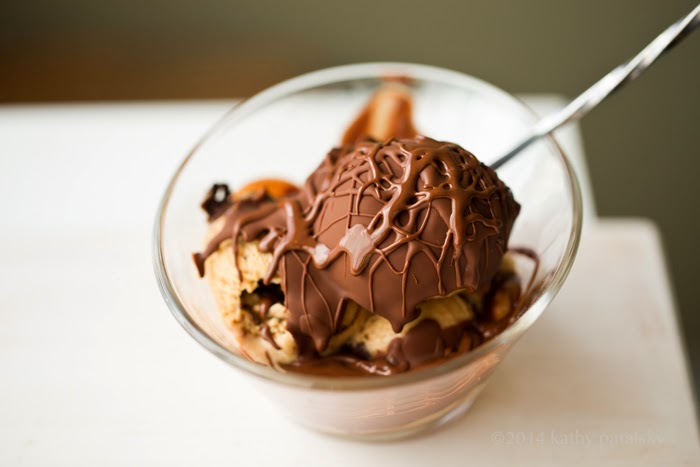 Magical Shell Chocolate Topping
By Kathy PatalskyPublished 06/30/2014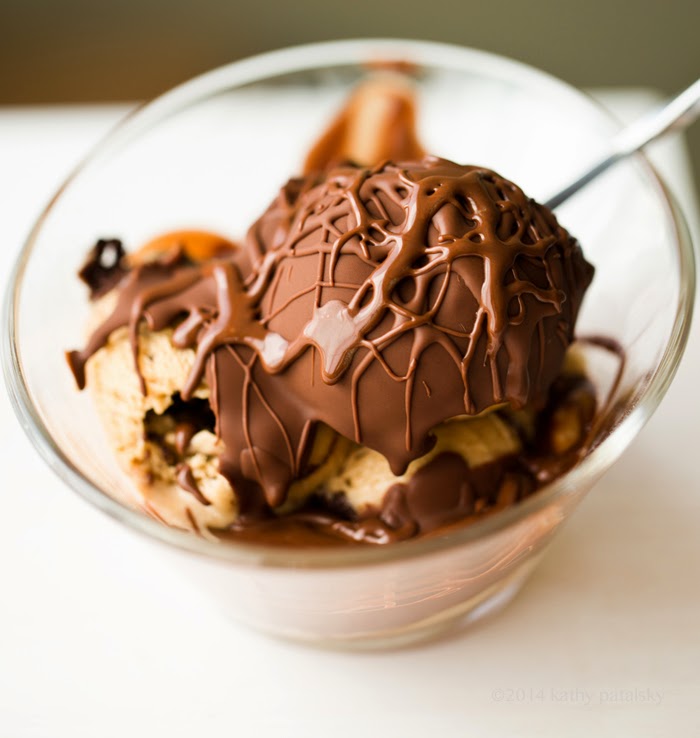 This melty vegan chocolate sauce will harden magically before your very eyes when added to cold and creamy ice cream.
Ingredients
1/2 cup vegan chocolate chips or crushed chocolate bars
2 Tbsp virgin coconut oil
optional: 1 tsp sweetener (maple or agave syrup) — I do not add sweeteners though
Alternative raw version: 3 Tbsp melted coconut oil + 1-2 Tbsp cacao powder. Stir briskly until smooth.
Instructions
Add the chocolate and oil to a bowl.
Microwave for 30 second, or until the chocolate is soft and oil is melted.
Start briskly stirring. Continue stirring until the chocolate sauce is silky smooth. If large lumps remain, pop it back in the microwave for ten second intervals as needed.
Yield: 1/2 cupPrep Time: 00 hrs. 05 mins. Total time: 5 mins. Tags: dessert,chocolate,easy,ice cream,vegan,magic shell,topping,coconut oil