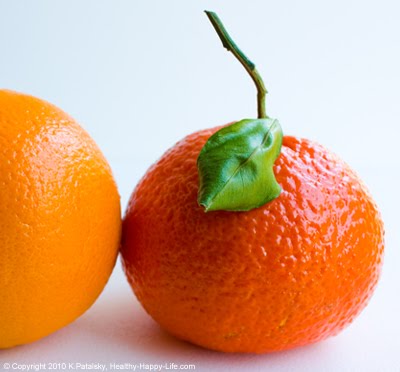 Every winter I like to step back and remind myself to eat the rainbow by perusing my colorful fruits and veggies list. Farmer's Market, or not, it is up to each of us to seek out a wide variety of healthy fruits and veggies every single day.
"Healthy" isn't Seasonal. Even though the sun may be hiding behind a soggy gray stack of snow-filled clouds or maybe there is just an extra bite of chill in the air – eating a colorful assortment of produce is a year-round commitment to make for your health. Lean away from consuming too much of your favorite beige foods. Fill in the gaps with colors. Lots of beautiful, juicy, sweet, ripe colors. But don't make yourself crazy trying to restrict your diet – focus on adding in the good stuff: living plant-based foods. Let the rainbow guide you. Pretend that every day you wake up, you are an artist painting a beautiful rainbow of health. You can't paint a rainbow with beige. So here is a handy list of produce to keep your artists "paint palate" full of colorful fruits and veggies…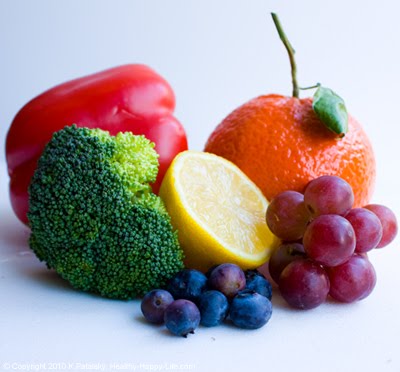 Vegetarian Diet – Boring?! I love reading over this list to remind myself how many diverse fruits and vegetables there are to eat. I hate it when people ask me "So, what do you eat anyways?" or "Don't you get bored?" Anyone who says eating a vegetarian or vegan diet is boring – needs a bit of a wake-up call by reading this list. And just think, this is just some of the fruits and veggies (I'm sure I missed a few) – and I'm not even including all the various grains, beans, seeds and nuts out there as well.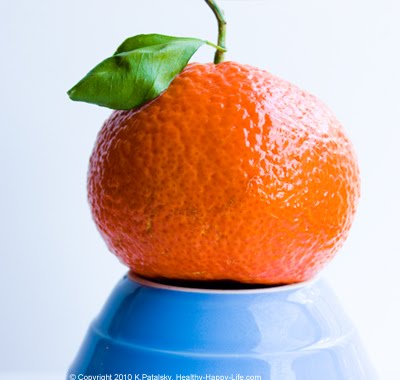 The "Eating the Rainbow" idea has definitely caught on for kids and adults. Everyone from the CDC to Oprah has embraced the idea of eating a wide variety of colorful fruits and veggies on a daily basis. What colors will you eat today?…
You know red, orange, yellow, green, blue, purple – but don't forget white, black and even pink fruits and veggies…
Colorful Fruits and Veggies List
RED
Beets
Cherries
Chili peppers
Cranberries
Pomegranate
Radish
Raspberries
Red Apple
Rhubarb
Red bell pepper
Strawberries
Tomatoes
Watermelon
ORANGE
Apricot
Butternut squash
Carrots
Fuyu
Kumquats
Mango
Minola
Nectarine
Orange
Peach
Persimmon
Pumpkin
Satsuma
Sweet Potatoes
Tangerine
YELLOW
Corn
Canary melon
Crenshaw melon
Lemon
Passion fruit
Pears
Pineapple
Plantains
Quince
Starfruit
White grapefruit
Yellow apples
Yellow onion
Yellow squash
GREEN
Artichokes
Arugula
Asparagus
Avocados
Basil
Bell Pepper
Bok choy
Broccoflower
Broccoli
Broccoli rabe
Brussel sprouts
Cabbage
Celery
Chard
Chayote squash
Cilantro
Collard greens
Cucumbers
Edamame
Endive
Escarole
Fennel
Green apples
Green beans
Green cabbage
Green grapes
Green olives
Green onion
Green pears
Green peppers
Honeydew
Jalapeno
Kale
Kiwifruit
Leafy greens
Leeks
Lettuce
Limes
Mache
Okra
Parsley
Peas
Poblano Pepper
Snap Peas
Sno Peas
Spinach
Sprouts
Sugar snap peas
Tomatillo
Watercress
Zucchini
other leafy greens
assorted green herbs
BLUE*
Blueberries
*Blue and Purple represent a similar color category

PURPLE
Acai
Boysenberries
Eggplant
Fig
Purple grapes
Purple plums
Radicchio
Shallots
Turnip
WHITE
Asian pear
Banana
Cauliflower
Coconut
Garlic
Ginger
Jicama
Lychee
Mushrooms
Onion
Parsnips
Potato
Soy beans, mature
White asparagus
White corn
White peaches
BLACK
Blackberries
Dates
Mushrooms
Truffles
Black currents
Black grapes
Black olives
Black plums
PINK
Grapefruit
Guava
Papaya
Read last year's winter reminder.