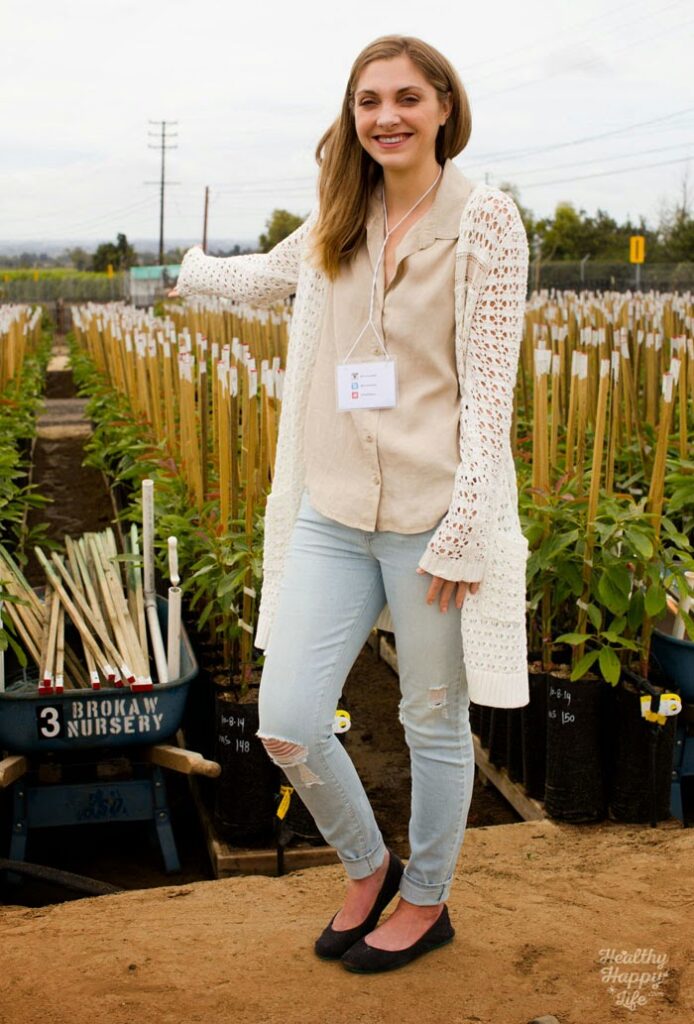 Last month, I was north of LA, skipping through an avocado grove. It was like guacamole heaven up there. There is no better way to feel "close" to your food than to actually step foot on the soil that it grows from. And see the trees, bushes and vines where it is plucked. Whether that be by creating your own magical fruit and veggie garden in your yard, visiting local farms in your area or touring farms and factories, just like I did on this tour. Check out my "Farm to Guac" video + photos and get my easy guacamole recipe too!..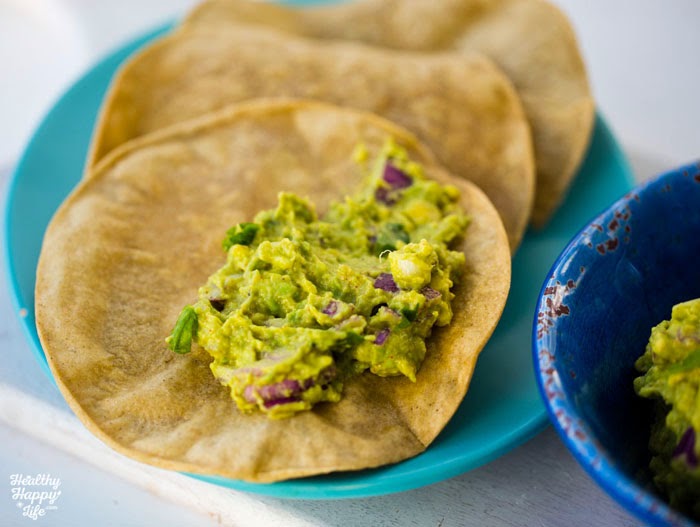 How do you get to this? Let's find out…
The video version..
California. Avocados. Let's go.
I rolled into Westlake on a sunny Friday afternoon… (you do this in your hotel room too, right?)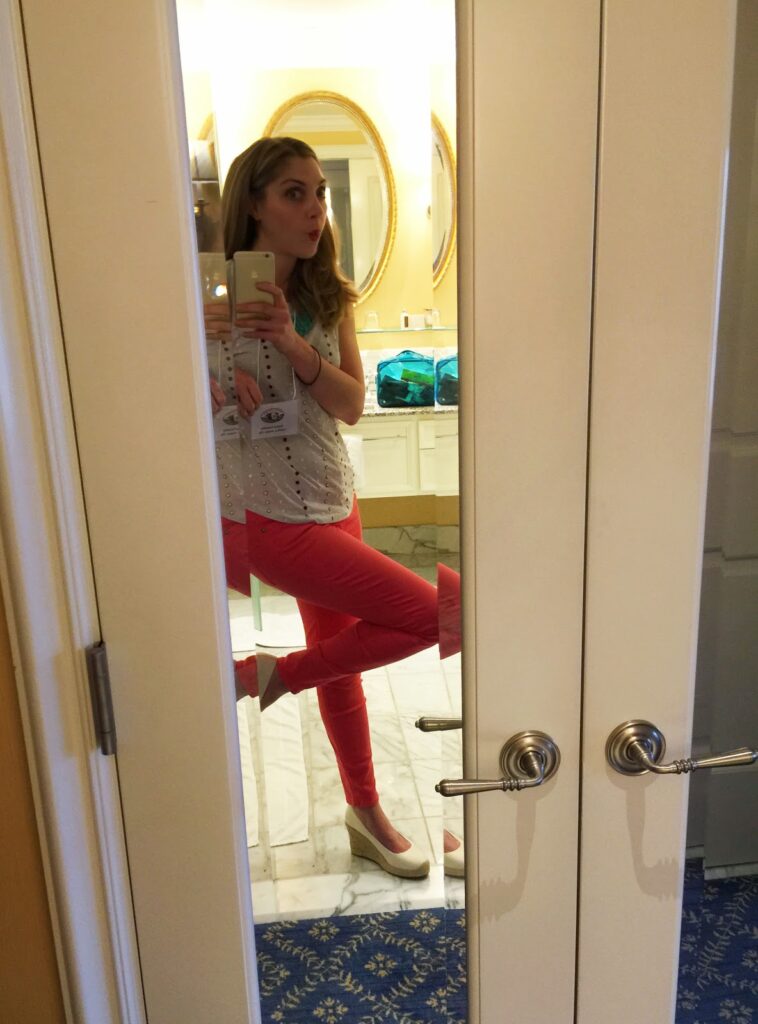 Bring me to your avocados.
First stop, Brokaw Nursery where avocados get their start on life as tiny trees..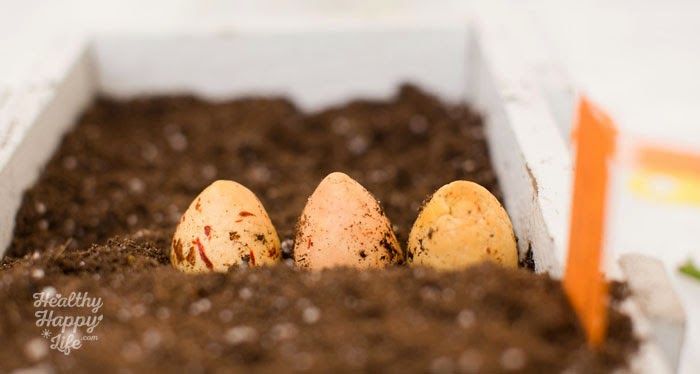 from seed…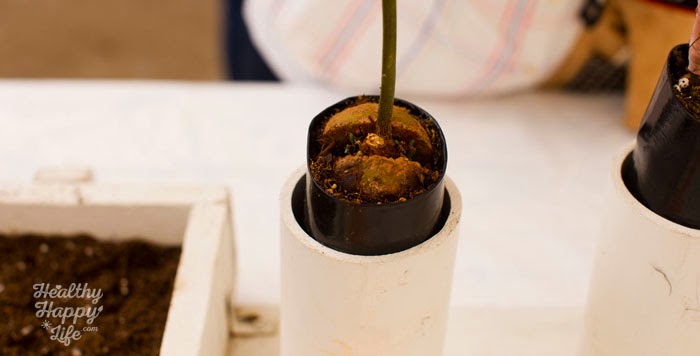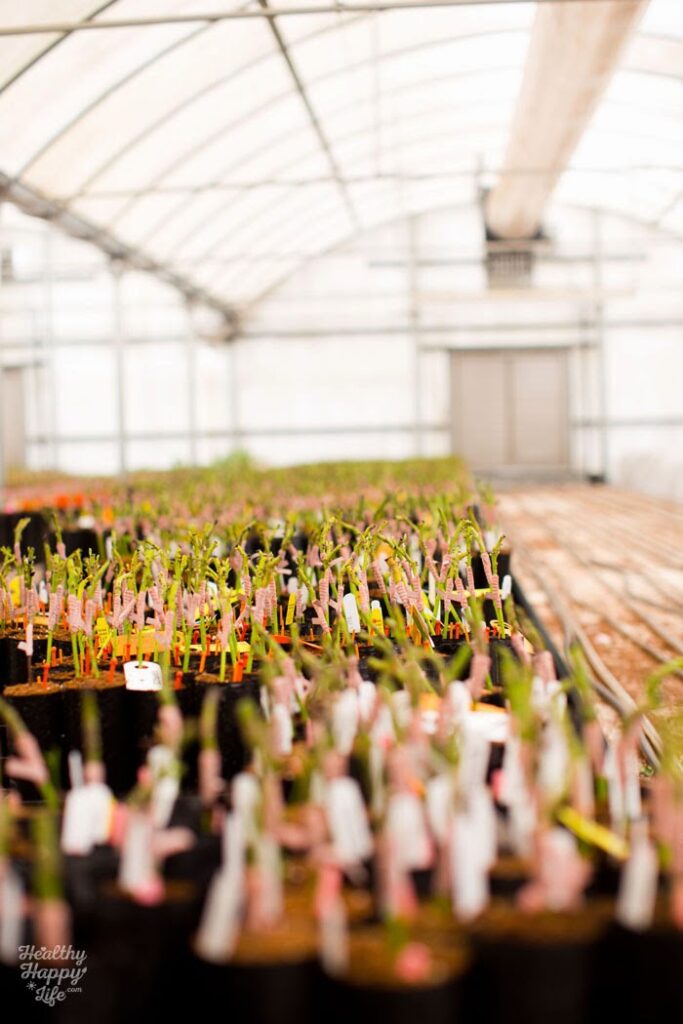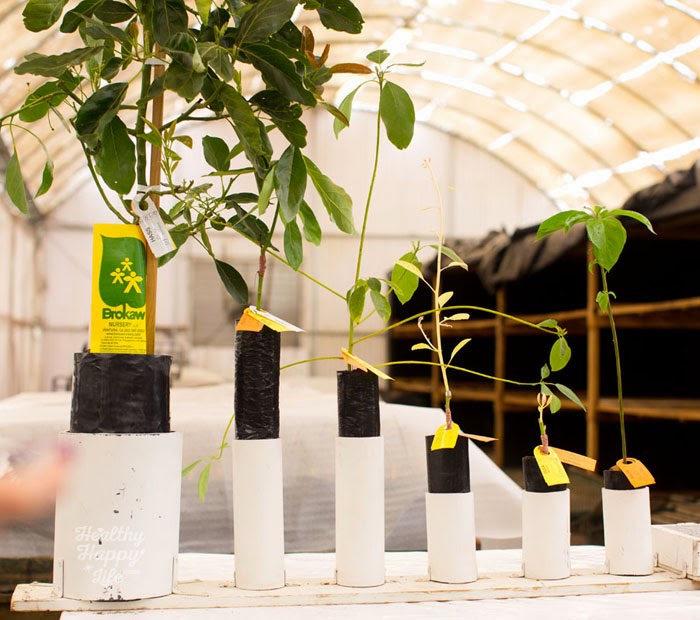 To tree..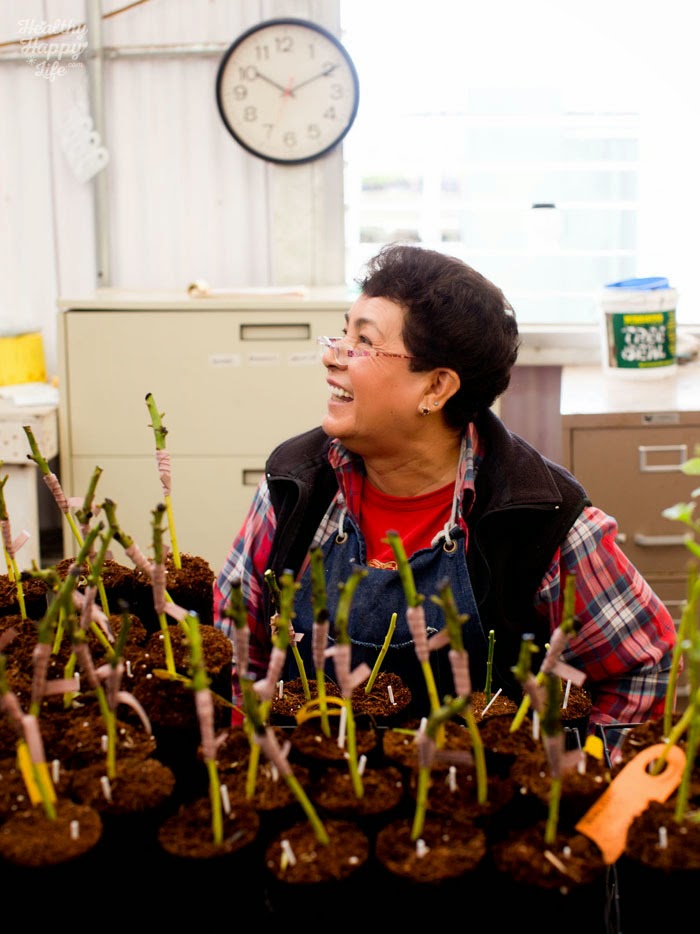 Amazing woman, who obviously eats loads of avocados because she has gorgeous skin! Avocado glow.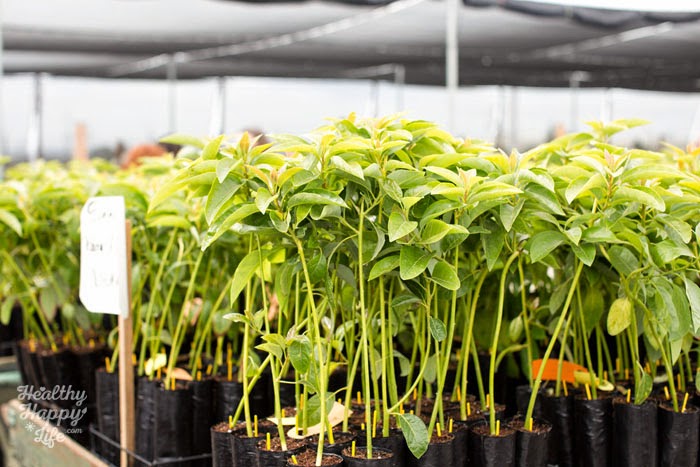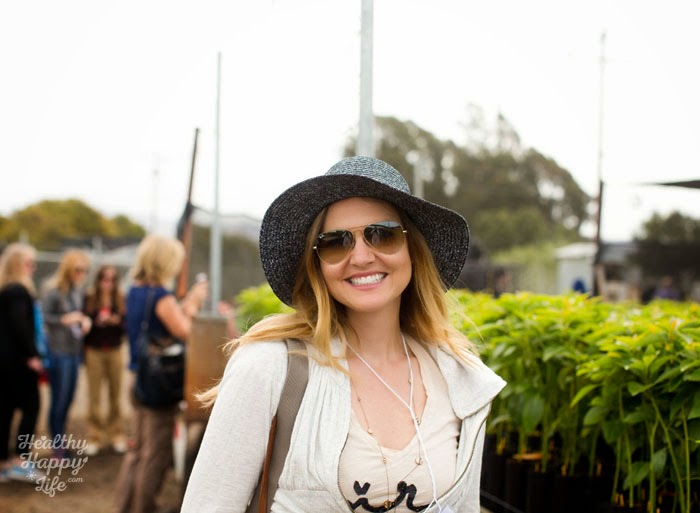 Trish enjoying the moody weather and forever rows of baby avocado trees.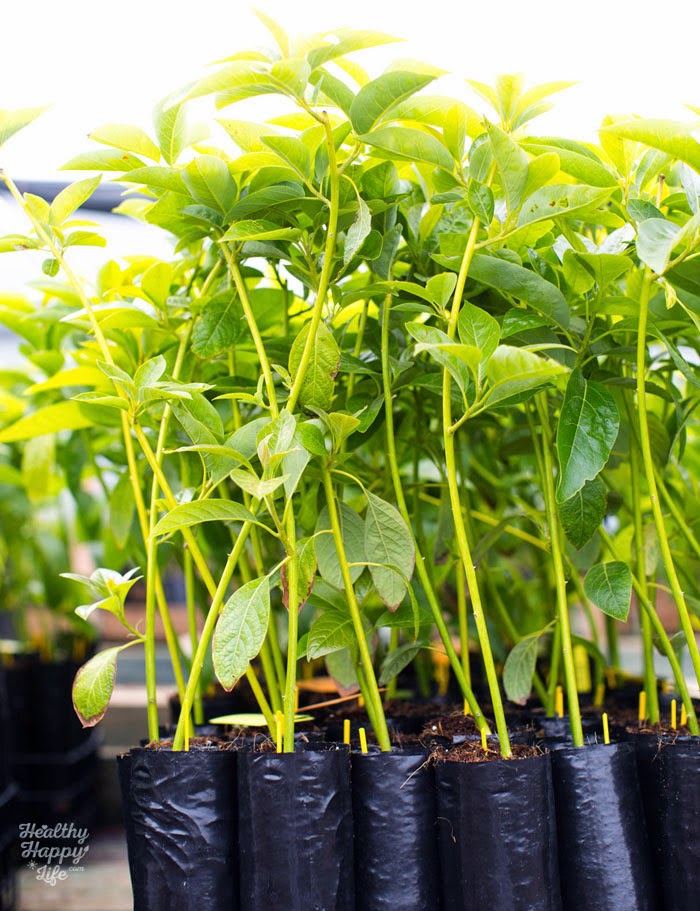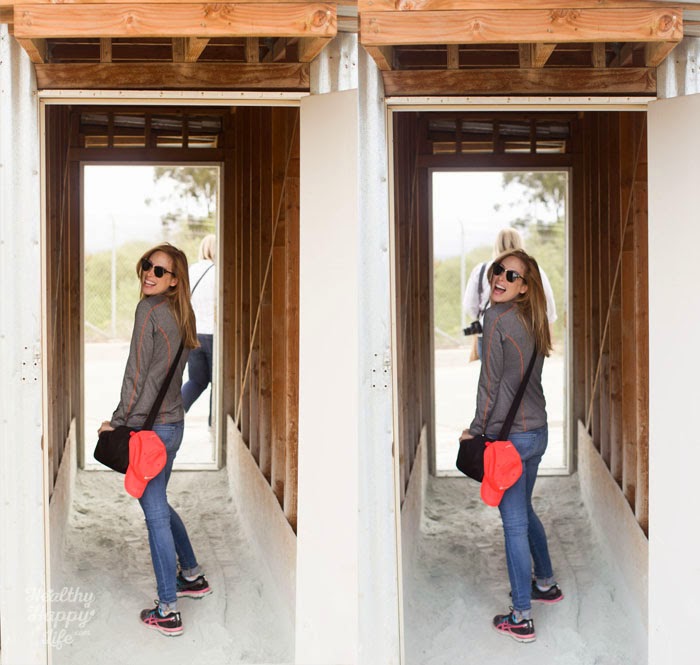 Caroline stepping glamorously through this special "farm food safety" powder. I think it was lime? Even trucks roll their wheels through it.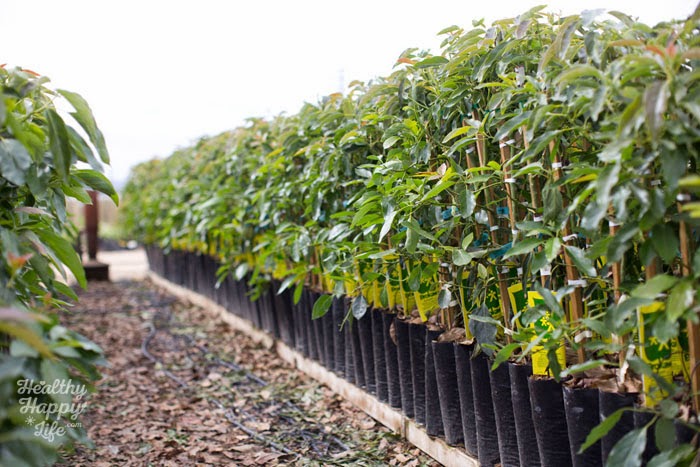 Doing my best "The Price is Right" spokesmodel impression .. "and you win a baby avocado tree grove!"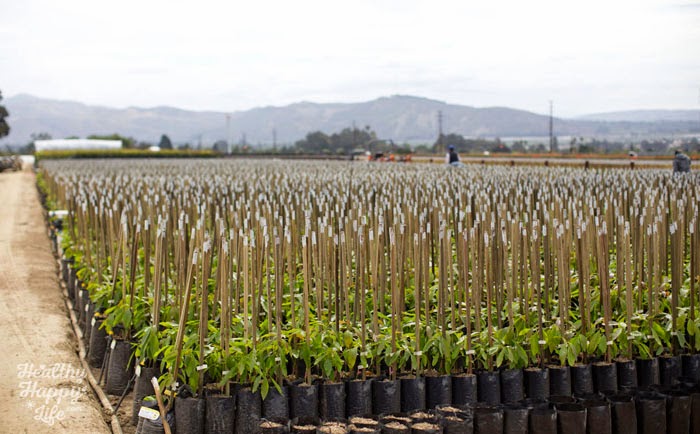 Baby avocado tree army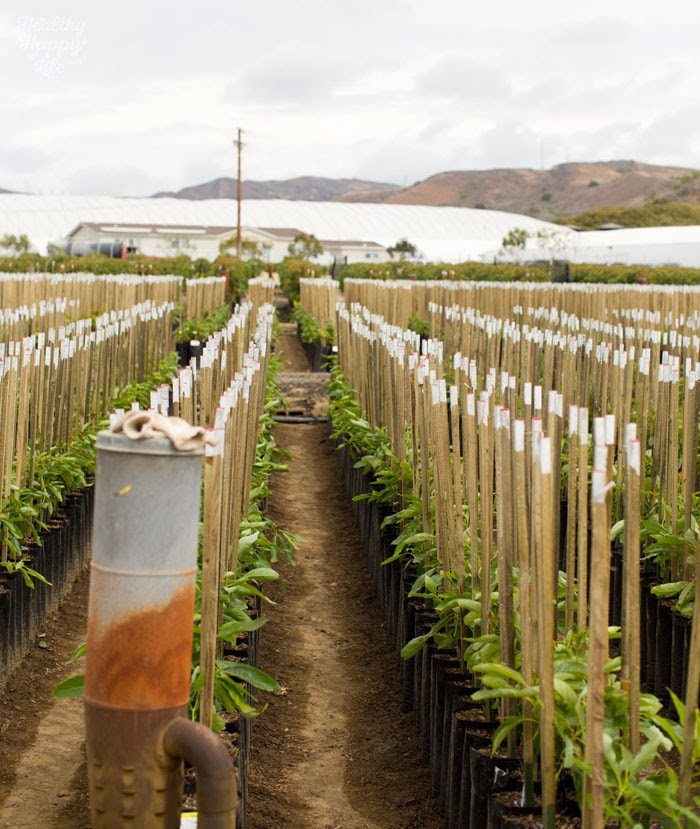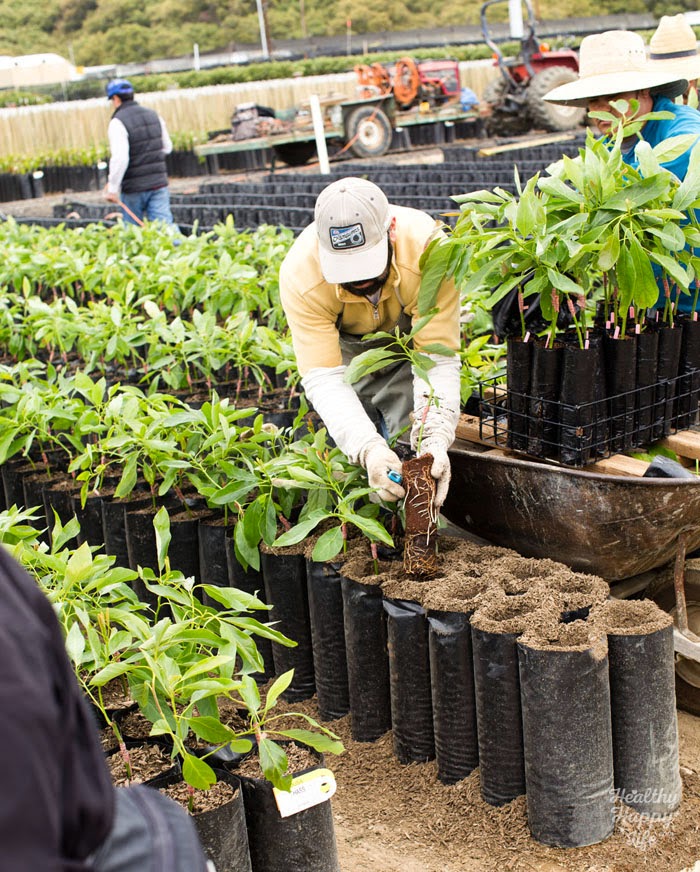 transfer to a larger pot..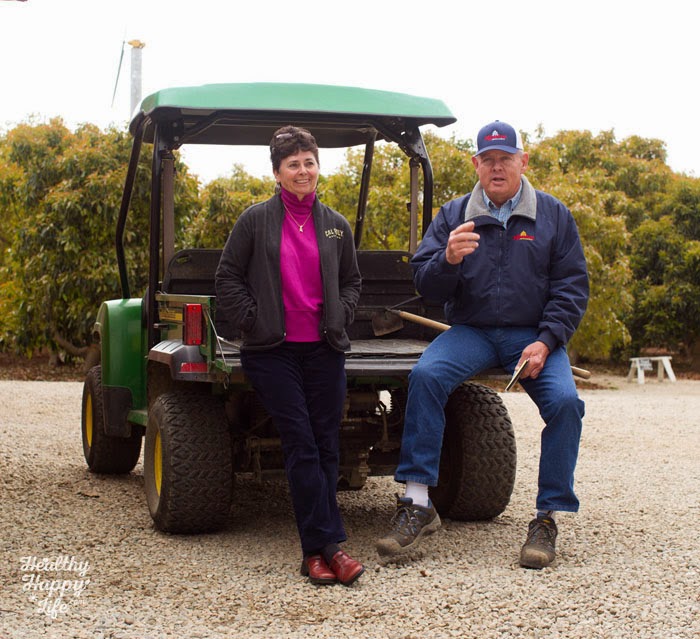 Onto Rodoro Ranch with farmer, Randy Axell – LOVE him!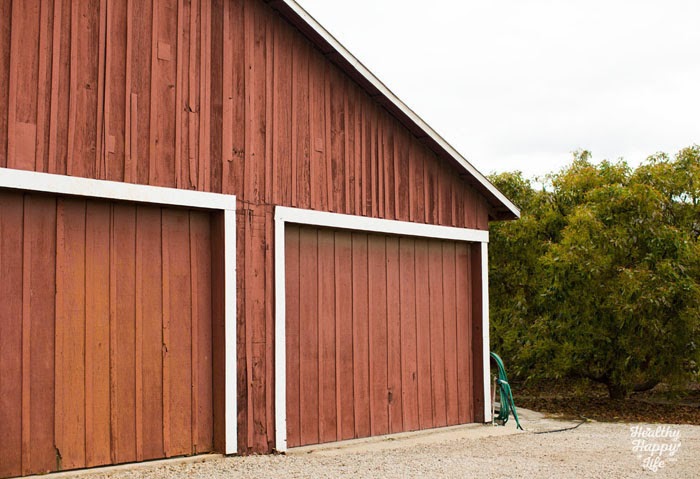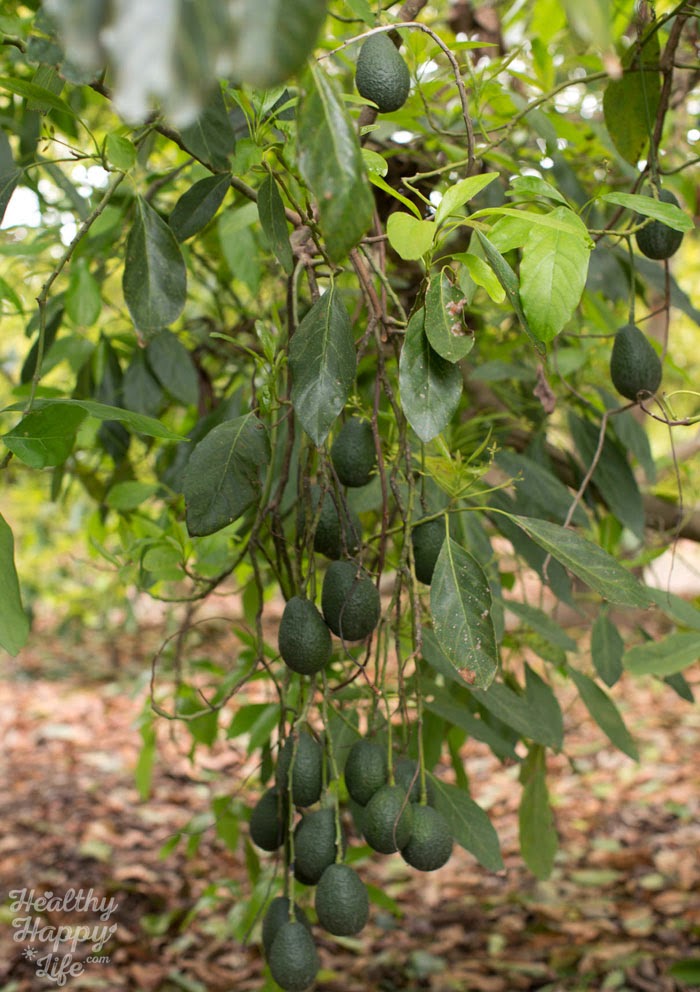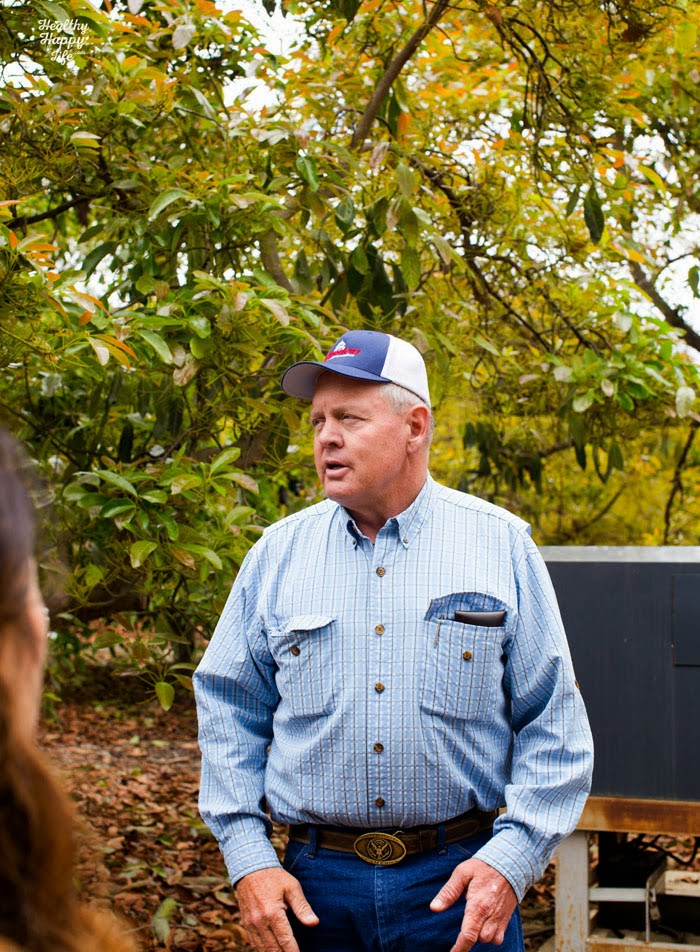 A man and his grove. What a cool life!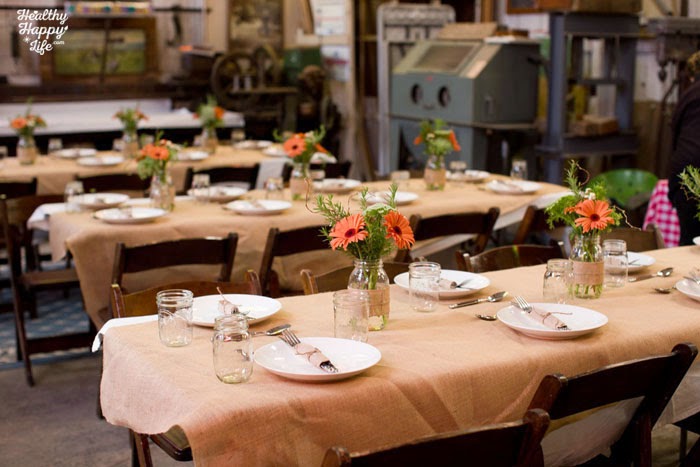 Lovely lunch in the ranch barn!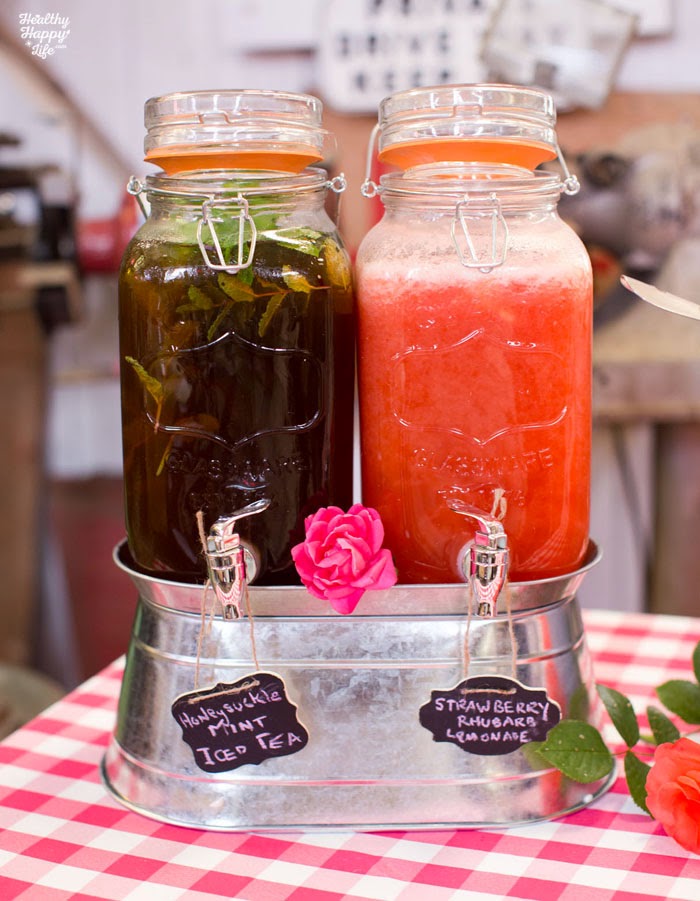 Thirsty work. Drank sooo much of this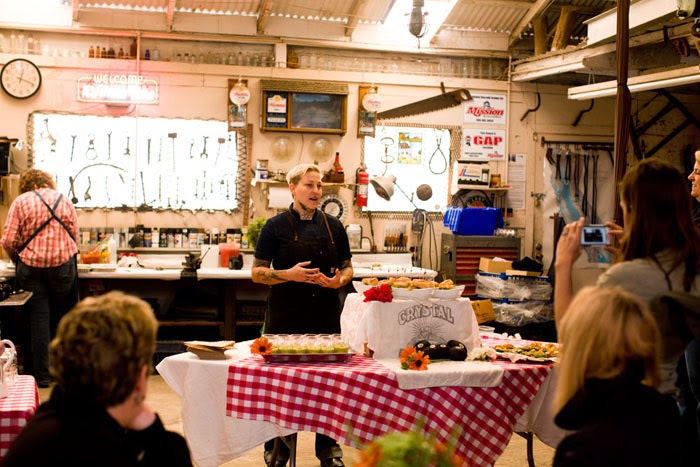 Chef Pink, she was on Cut Throat Kitchen a few times!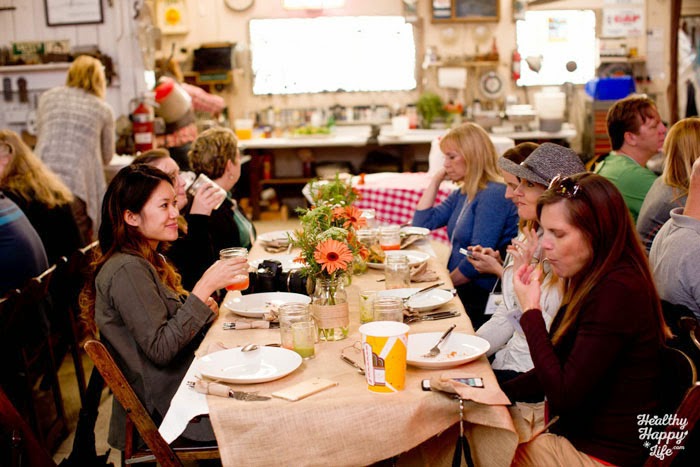 Ladies who lunch. In adorable shabby chic barns. After picking bags of avocados.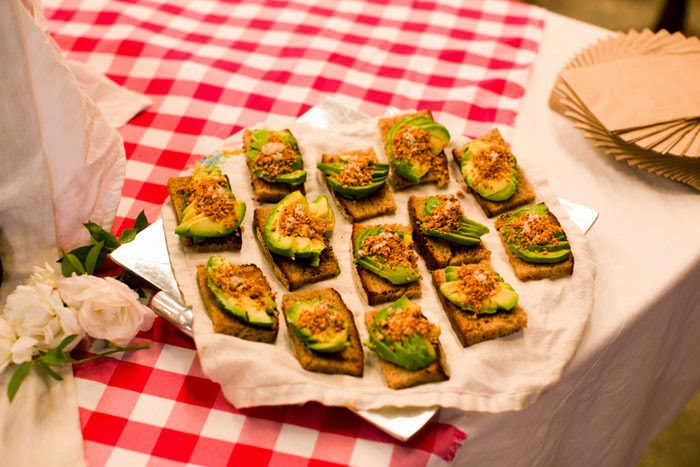 Avocado toasts with almonds

Parting gifts, obviously… with the lovely Kim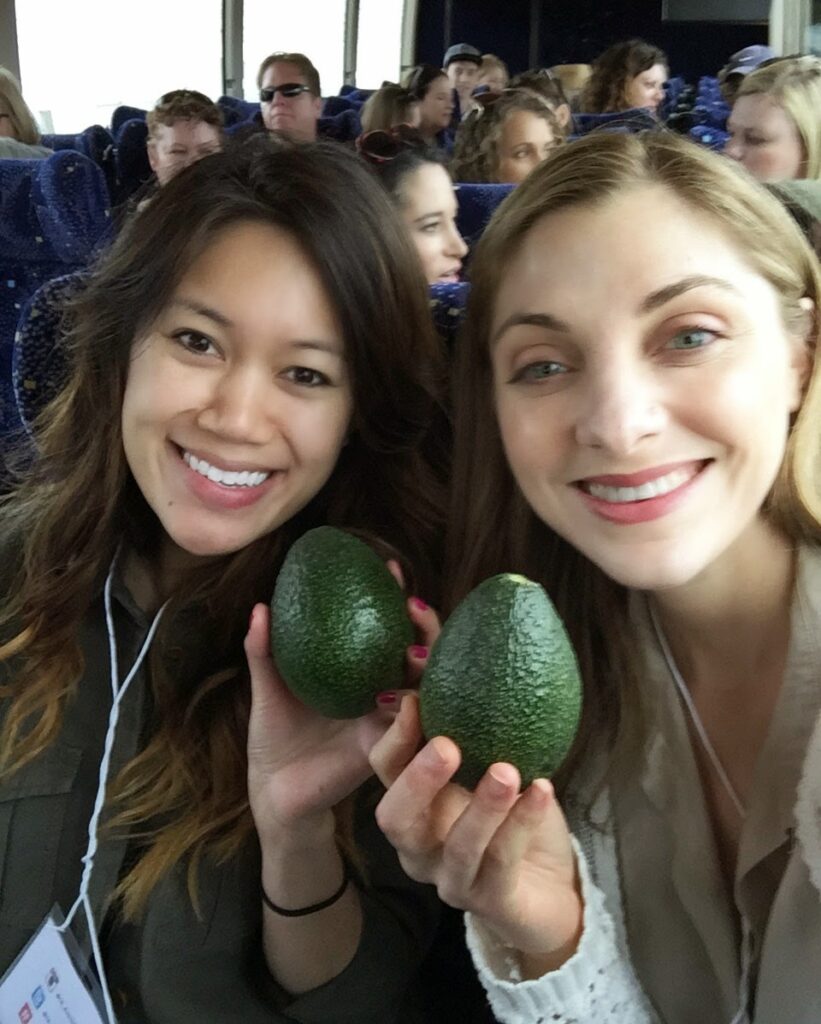 And finally at home!…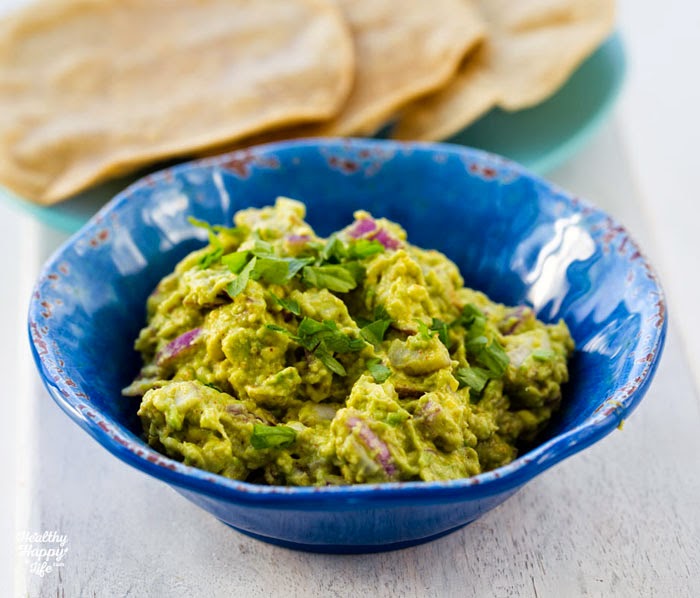 Moral of the story… find out where your food comes from. Because farmers are some of the coolest people around.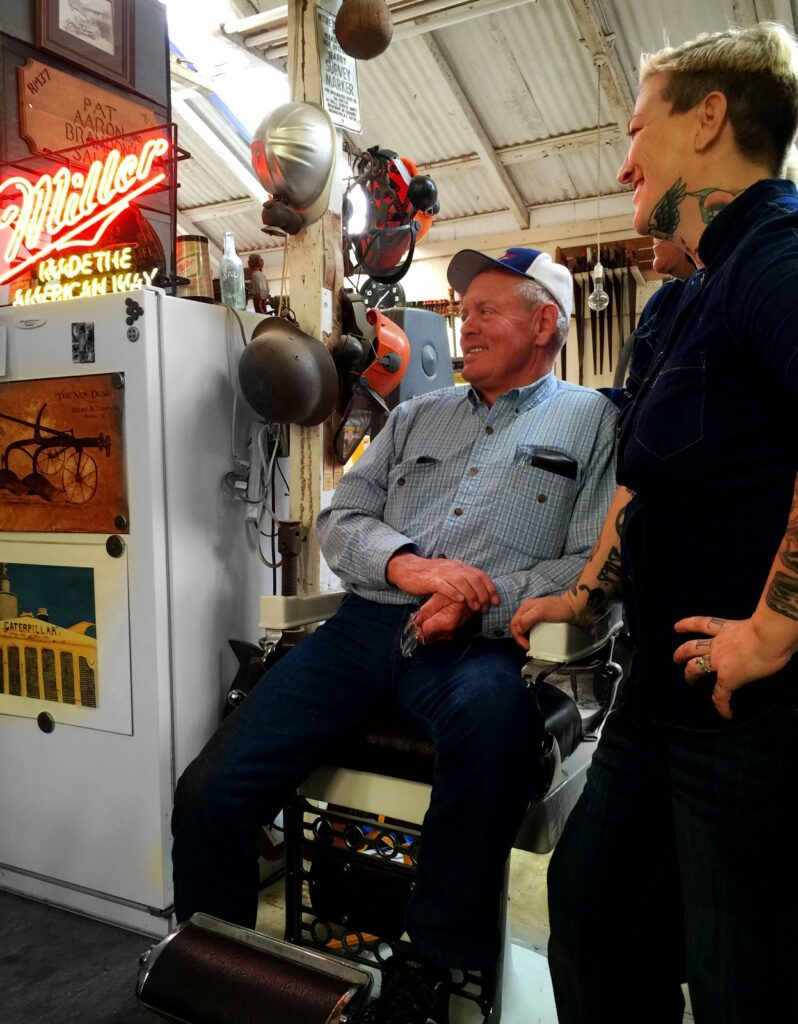 Basic California Guacamole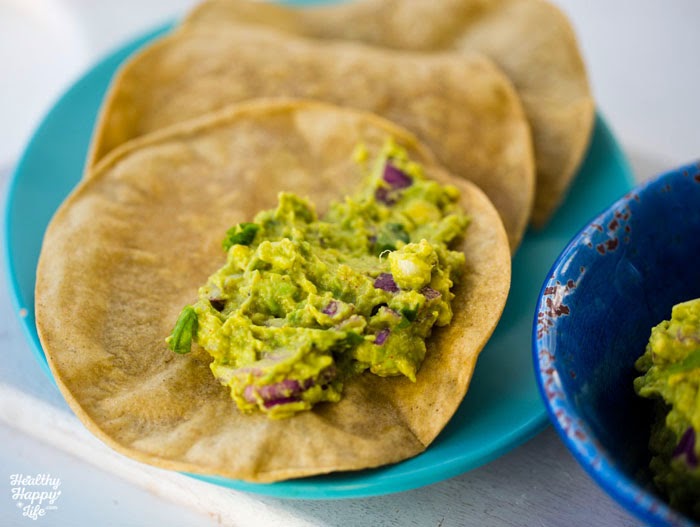 By kathy PatalskyPublished 05/05/2015
Creamy, chunky amazing California avocado guacamole with onion, lemon and garlic and a hint of chipotle.
Ingredients
2 avocados, diced for ease of mashing
1-2 lemons, squeezed
½ teaspoon chipotle powder
1 small red onion, diced
1-2 garlic cloves, minced
pinch of cilantro on top
salt and pepper to taste
Instructions
Mash together: avocado, lemon juice, half the onion, salt, pepper, chipotle, garlic.
Fold in the other half onion.
Pour into a serving bowl and top with cilantro.
Yield: serves 4Prep Time: 00 hrs. 05 mins. Total time: 5 mins. Tags: avocado,appetizer,dip,california,snack,side,guacamole,
disclaimer: sponsored trip. This weekend trip was courtesy of the California Avocado Commission, but I was not paid to attend or obligated to write this post. All opinions are my own.