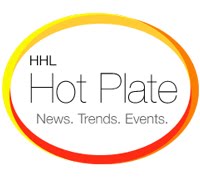 This week's Hot Plate Monday report:
* Dirt Candy is the first VEG restaurant on Iron Chef!
* LA Times Daily Dish features HHL!
* Jess gets VEGAN press, for real?
* iPad = iMenu?
* Top Vegan Blogger VegNews List Controversy?
* Still HOT outside. Chill.
…and much more in Hot Plate, Hot Plate News…
**HOT PLATE PIC** of the week:
LA Times Daily Dish feature of HHL:

LA Times Daily Dish Blog loved my LA Eats wrap-up post (above) so much that they featured in on their blog last Friday! I was thrilled – since I read Daily Dish everyday. Check it out: Combo Plate: Swedish sushi, vegan eats, Roger Ebert cooks and more
**NEWS/TRENDS/QUIPS**
DOLE Cook-Off Results: So no, I didn't win the top prize – but it was an unforgettable weekend – catch-up here:
My I Love LA List
Wrap-Up Part ONE: The Cook-Off.
Wrap-Up Part TWO: My Weekend in LA (Vegan eats Galore!)

..both wrap-up posts are overflowing with photos from the weekend.
Drum Roll Please!!… The First Veg restaurant to compete on Iron chef America!..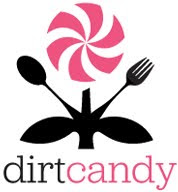 Dirt Candy's Amanda Cohen on Iron Chef?! Yes!! One of my very favorite vegan-friendly restaurants in the world (owned and run by one of my very fave veg chefs Amanda Cohen) is going to be featured on an upcoming episode of Food Network's Iron Chef! How awesome is that? Amanda faces off against Morimoto. Cool.
Read Amanda's Dirt Candy blog post on the upcoming event.
Read my Veggie Girl Power interview with Chef Amanda Cohen.
Dirt Candy NYC review by MrHHL
My Dirt Candy NYC review
"New York based Vegetarian Chef Amanda Cohen enters Kitchen Stadium to take on Iron Chef Morimoto. Will her vegetarian delicacies win over the judges, or will Morimoto take home the win? Tune in to see whose cuisine reigns supreme!" – event listing on FoodNetwork.com Tune In: Aug 29, 2010 10:00 PM ET/PT
COCONUT WATER comes to Trader Joe's. Yay for ONE brand coconut water. Only $1.29 per 11 oz. -> YES! ($2.99 for the 1 liter size)
Jessica Simpson getting a lot of press * PRESS * press * PRESS * press * PRESS off of her new found appreciation for vegan food – but is it for real?? Or do real girls still eat meat?
Newsflash: Eating well is addicting!! Start your new healthy habit today.. My proof.
It's Hot. 99* in NYC today. Chill out (7 healthy ways)
VegNews releases a Top 10 vegan bloggers list in their July 2010 issue – but there seems to be some controversy sparked by @Veggywood about who made the list. And yes, I agree – @QuarryGirl should totally grace the top 10. I kinda like my vegan blog too 🙂
Speaking on VegNews…super cool artist Peter Max designed the VegNews 10th Anniversary cover. Love his painted social networking twitter and facebook icons.
Eats/Sips: I'll have some wine with my (veggie) burger
iPad = Menu. Virtual reality food? Lets hope not.
Summer Recipe Fave! Who needs Tuna when you have Tu-nut!
Still Buzzing -> Picnics! I kinda love Le Pain's picnic-perfect hummus to-go. Or choose a vegan picnic sandwich and swim in the sun.
Food Gendering – men eat meat, women eat chocolate?
Summertime Kid Snack Tip. Update "Ants on a Log" by using almond butter/dried cranberries – call it "Ladybugs on a Log" – Get more Kid Recipe Ideas here.
First Place in the PB Recipe Exhibition, Smashed Chocolate Covered Cherry Panini. Prize: Peanut Butter and Company prize pack. Nice.
Fruit Find. Fuzzy Sweet Plum meets Apricot. See it.
Yum -> I missed Karina's fave Planet Raw while in LA! Darn.
Still Buzzing -> Summer Smoothies. Chow's Tofu Smoothie.
Smoothie Index online.
Smoothies anytime/anywhere: Smoothies! for iPhone.
Newsflash: I love my Crocs! I wore them through the Cook-Off and I have been wearing them all week. And they are cute too!
…more vegan shoes for summer here.

They're baaaack. Lunchables.
Bourdain. Caribbean. Cocktails. Video.

Food bloggers be afraid. Be very afraid.
Updated -> My Photography Portfolio
Women Chefs Make Less $$ -> boooo
twitpics – Missing –> THIS …and this.
Summer Travel, Beach Bound?

**EVENTS**
NYC Food and Wine Festival Tix on sale now. Get them.
Beverly Hills gathers the foodies in town for the Taste of Beverly Hills! Sept 2-5, 2010.
Restaurant Week NYC starts July 12th! Reserve now…
July 31 and Aug 1 Farm Sanctuary NY Hoe Down!
VegFest DC: Sept 11, 2010
It's a while away, but plan ahead because VegFest DC is a fun, festive green gathering in our nation's capital.
Details at DCVegFest.com
PETA's 30 Year Gala. PETA's 30th Gala is this fall – Sept 25th, 2010 in Hollywood, Cali. Tickets and info here.
Don't forget to watch Chef Amanda Cohen on IRON CHEF on Aug 29th 10pm ET/PT.
**PHOTO** of the week:
Goooo Amanda! I salute the DC crew with some of my sticky ginger tofu cubes, from my Asian Tofu Salad Recipe:

**VIDEO** of the week
Are You Hungry? video. Watch it. Share it.
Don't forget to submit your green/foodie news, trends, hot plate pics and quips for next week's Hot Plate Monday Post! HotPlate (at) Lunchboxbunch (dot) com