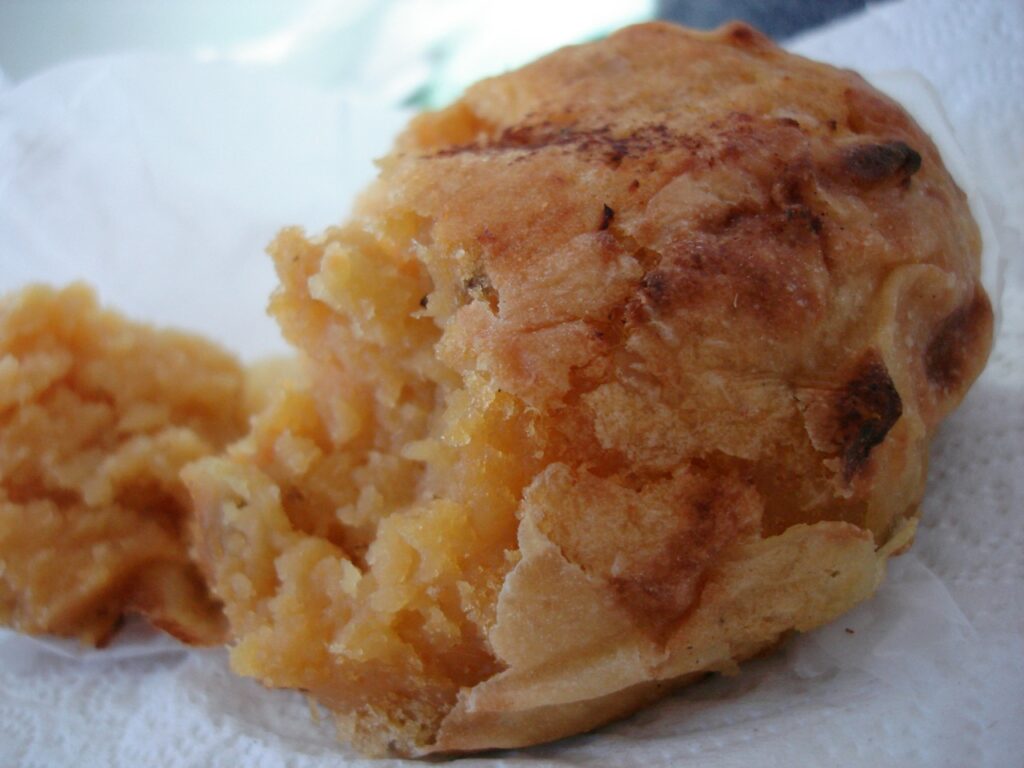 Have you ever had a knish? I mean a homemade, all-natural, warm from the oven knish? If so, you know that a knish is….DELISH! And your mouth is already watering from the food photo of the flaky, tender and plump munchie. If not, please please read on and discover a knish, a soul-satisfying bundle of potato goodness! At only 300 calories per GIANT knish…how can you miss this food find….. (since 1910!! …These Knishes must be the BEST!)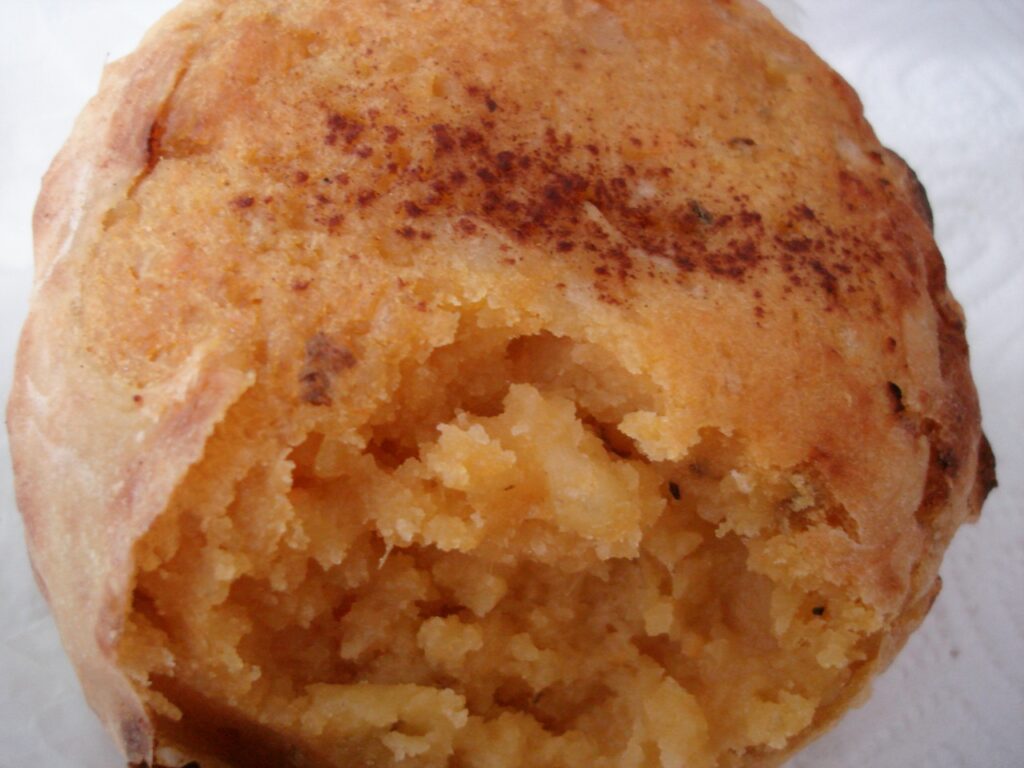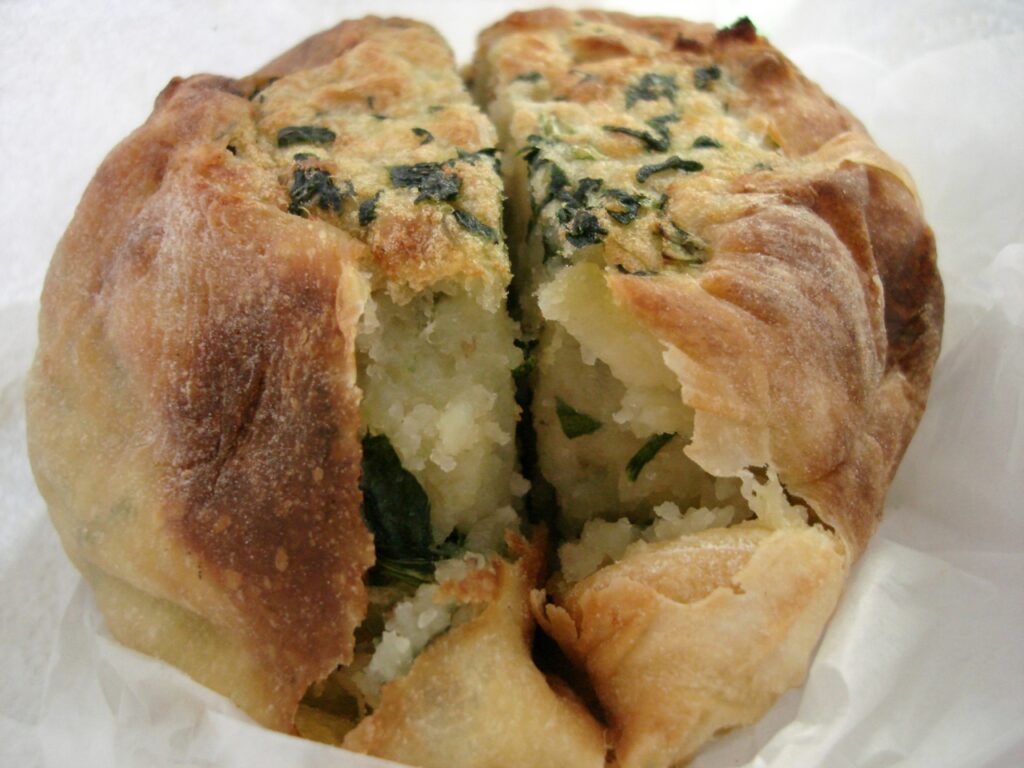 WHAT IS A KNISH???
Made from the main ingredient POTATOES–A knish is a small round "pie" with a dough outside, stuffed with filling such as spinach, sweet potato, kasha or mushroom. A knish is about the size of a softball and VEGAN–no dairy, eggs or meat (unless specified).
Knishes can be bought warm or cold and easily heated up in the microwave or oven. One potato knish (large size) has only 300 calories–and is very filling.
My knish discovery began when I decided to research a curious little store on Houston street in NYC'S LES. I had walked by this quaint little store (right next to Sunshine Movie Theater) literally hundreds of times, but never went inside. What is a knish anyways??? I always asked myself. The window was usually full of plump little knishes-warm from the oven. But still I only scowled at the place and moved on.
Until recently I decided to research this store–Yonah Schimmels Knishes– on yelp.com.
The reviews were all very high. And after researching the healthy properties of an all natural potato based knish, I decided I HAD TO TRY THIS PLACE!
So first thing Tuesday morning I was excited to see the store was open. I went inside to be greeted by a sweet man at the counter. I asked, are there any flavors that are dairy free?
He looked at me curiously…" there are NO butter, eggs, dairy in any knish." Ah perfect!! I was thrilled. I ordered a spinach and a sweet potato knish. $3 each. I got a few beverages too and was very excited. I was shocked at the heavy weight of my tiny bag.
I got home, heated a sweet potato knish in the microwave for 90 seconds and it came out warm and fluffy–the microwave really did it well.
It smelled delish! Like warm sweet potatoes–like a pot pit, without all the unhealthy stuff!!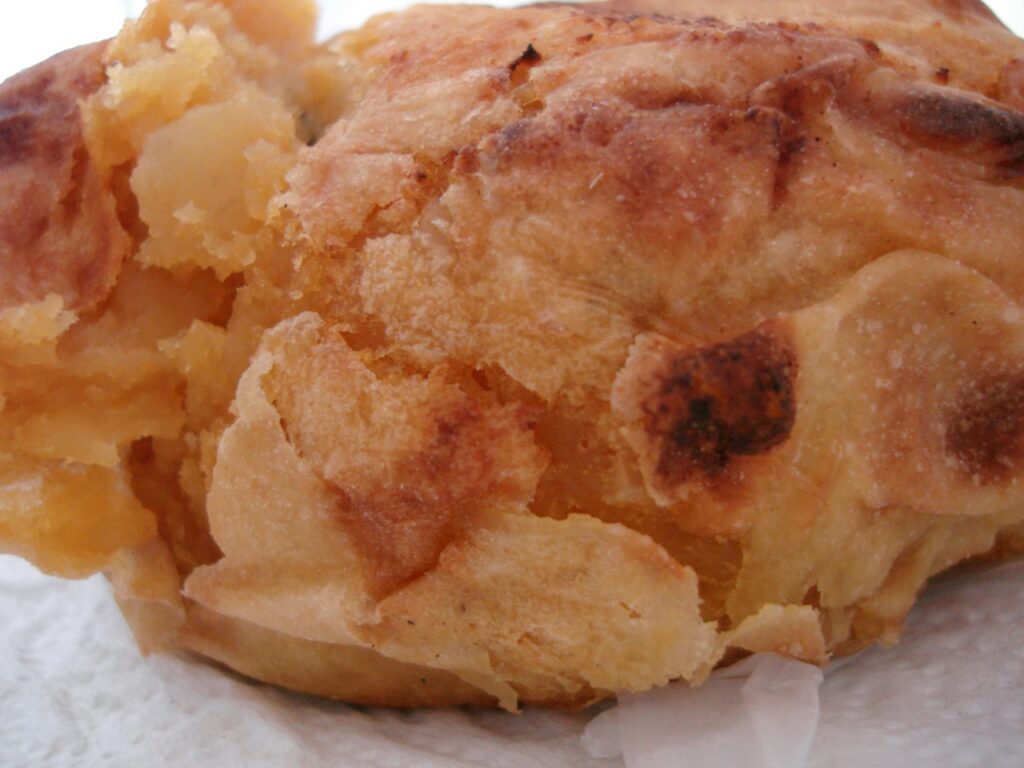 THE TASTE
YUM! I will definitely be adding THE KNISHERY to my list of yummy stops along the way home…..
Live in NYC? Check out the Knishery at 137 e. Houston st. Its been in business since 1910!!!
Not in the area?? Well you can actually order a dozen knishes online! www.knishery.com
Its $85 including shipping, but trust me–I think it is worth a try. These knishes must be the best around, and if you are going to eat a knish–I am guessing it MUST be fresh and made with the highest quality ingredients–which YONAH SCHIMMEL'S DOES!!
Warm knishes…yum…
and isn't there some line from Charlie and the Chocolate Factory that references a KNISH?…… hmmmm
www.knishery.com
www.yelp.com
a