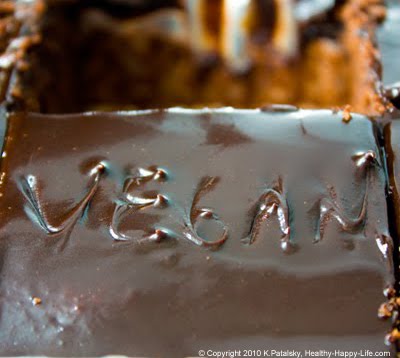 A while back I did a taste test of Gone Pie Vegan Bakery in NYC. I took a few photos, took a few (a lot) of bites of samples. And I fell in love. So good. Read my Gone Pie Reviews: Pie and Brownies. And recently, Barbara, the talented owner helped support the Friends of Animals Vegan Pledge by lending a helping hand, via her vegan desserts. And it's easy for you to take the pledge and show your support! More info…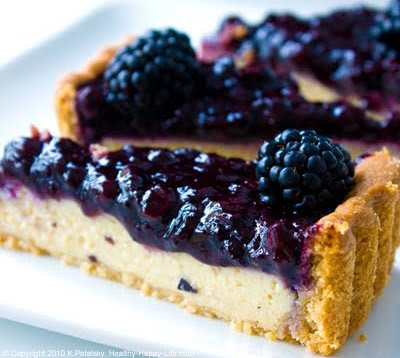 Going Vegan Has Never Been Yummier!!
Wow, lucky vegan pledgers...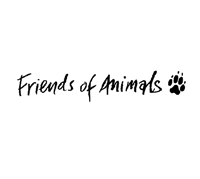 "In conjunction with our favorite vegan advocacy group, Friends of Animals, Gone Pie is proud to participate in the Friends of Animals Vegan Pledge for 2010. At the first gathering of the Philadelphia pledge, participants will be treated to our pecan pie, fig bars and coconut brownies. With plenty of rich dark chocolate frosting to slather on – something we like to call a bit of chocolate persuasion!" –Barbara on her Gone Pie Blog
You can learn more about taking the 30 day Vegan Pledge on the Friends of Animals website.
And read the awesome article on Barbara (featuring my photos) here.
Here's an outtake from the article where we find out what "Gone Pie" means!..
"The phrase "Gone Pie" started out as a hipsters' joke, "gone" being an expression that means fantastic.
Hipster: "What kind of pie do you have today?"
Baker: "The pie is gone."
Hipster: "Good. I'll take two slices.""
And of course…check out these yummy treats. I'll be featuring more from Barbara in my Vegan Desserts NYC post next week…
GonePie desserts can be ordered online at : www.gonepie.com and Barbara can be contacted at [email protected], or 917 – 887 – 5106. Gone Pie delivers throughout New York City, and ships all over North America. Yay!
Follow Barbara on Twitter.com/GonePie