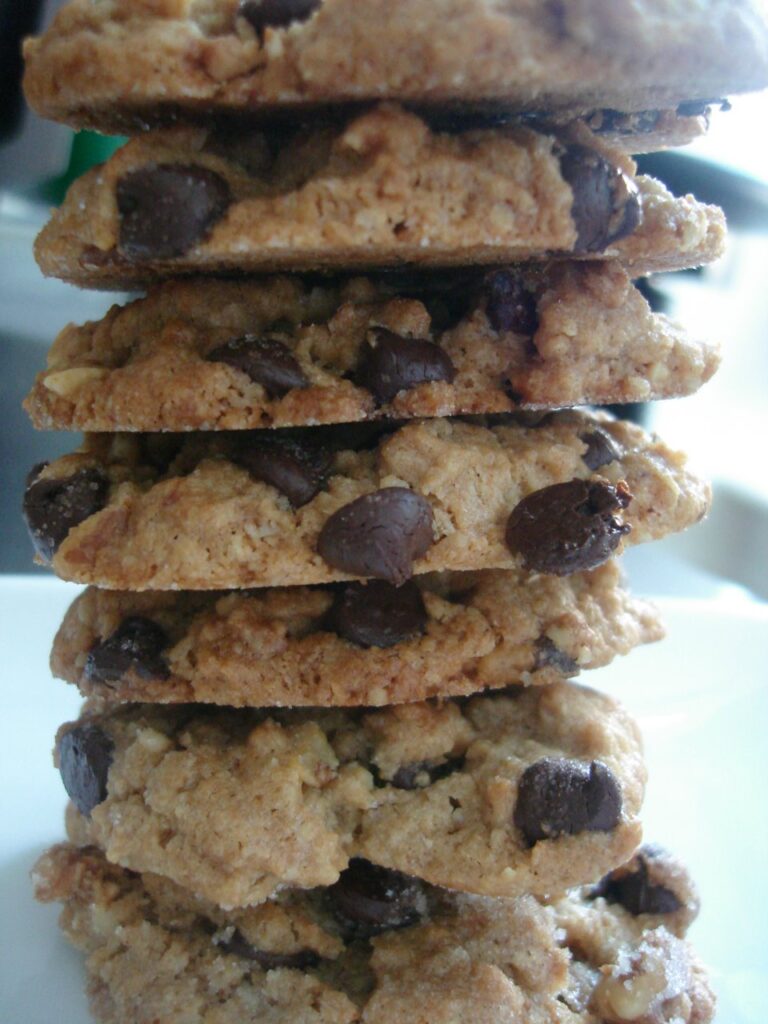 Here is the recipe and photos as promised….
Giddy Banana-Peanut Butter-Choco-Nut Cookies
(vegan)
1 Bob's Red Mill Oat Nut Cookie Mix
2 tablespoon Maple syrup
⅓ cup Earth Balance natural vegan spread, softened slightly
1-2 bananas, cut into cubes
half jar of crunchy peanut butter
2-3 tablespoon Vital Wheat Gluten
½ cup soymilk, vanilla
½ package of vegan chocolate chips
1 cup white sugar for topping
greased cookie sheet
Combine all ingredients, except banana and chips
Mix well until desired putty consistency is formed
add choco chips, fold in
add banana cubes, fold gently
Spoon dough into round balls onto cookie sheet. Sprinkle sugar on top. You may also roll balls in sugar for a sweeter version.
Bake 15-18 min in 365 degree oven. Slightly browned.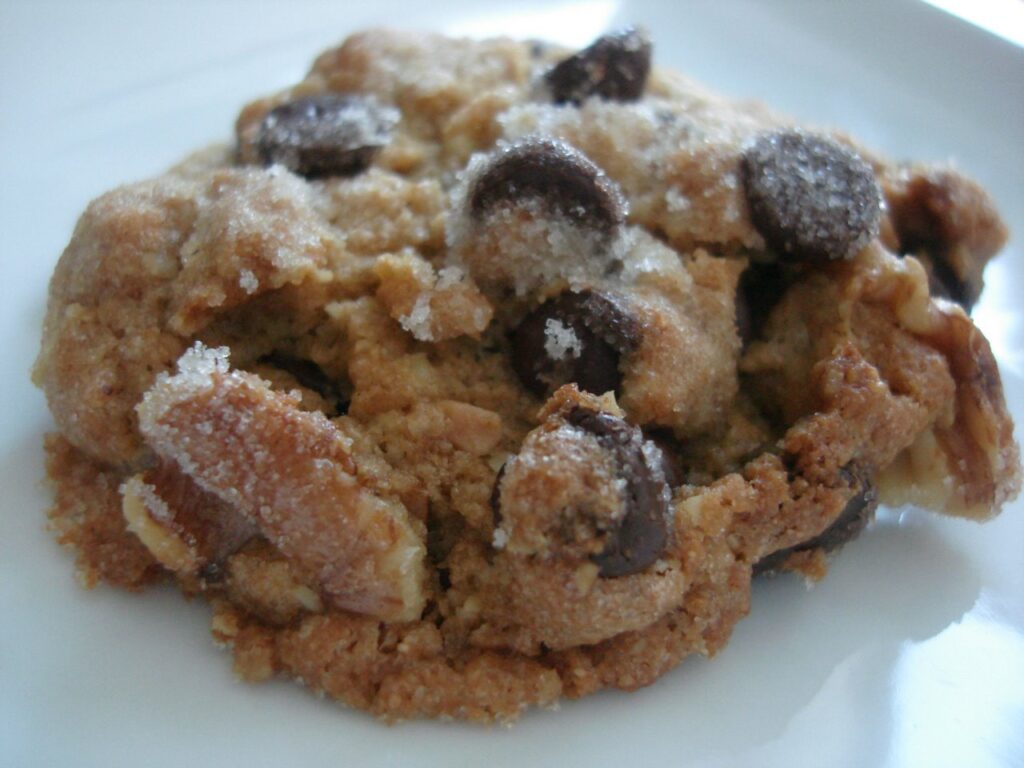 Enjoy! They are vegan, high in fiber, rich in protein and taste divine!
Make a lot and store in freezer for the holidays!


..and in-process photos. Great for kids to reference too! Yum.

Cookie Baking: