These Ginger Snappy Crinkle Cookies are bursting with spiced flavor from ginger, cinnamon, vanilla and even a hint of cayenne and black pepper. They have a rich and complex sweetness from the iron-rich blackstrap molasses, maple syrup and coconut sugar coating. These nibbleable cookies are a healthy treat since they are vegan, gluten free and contain plentiful feel good ingredients like fiber-rich rolled oats, magnesium-rich pumpkin seeds and very little sugar. Whip up a batch and start nibbling these terrific tiny temptations!..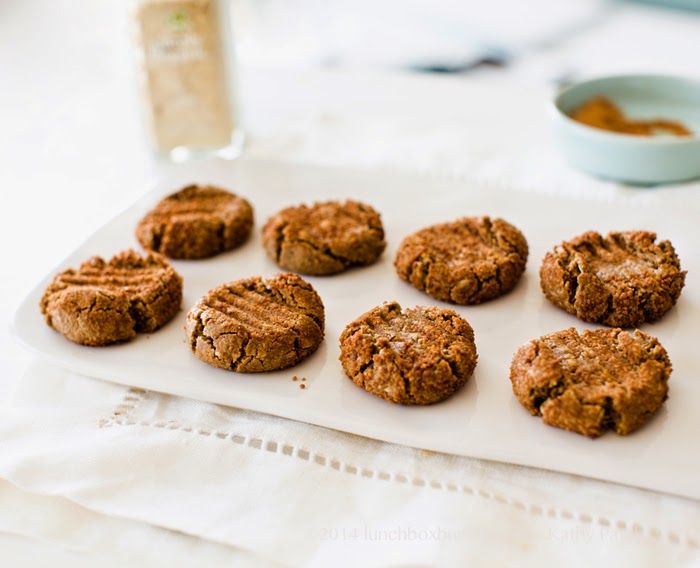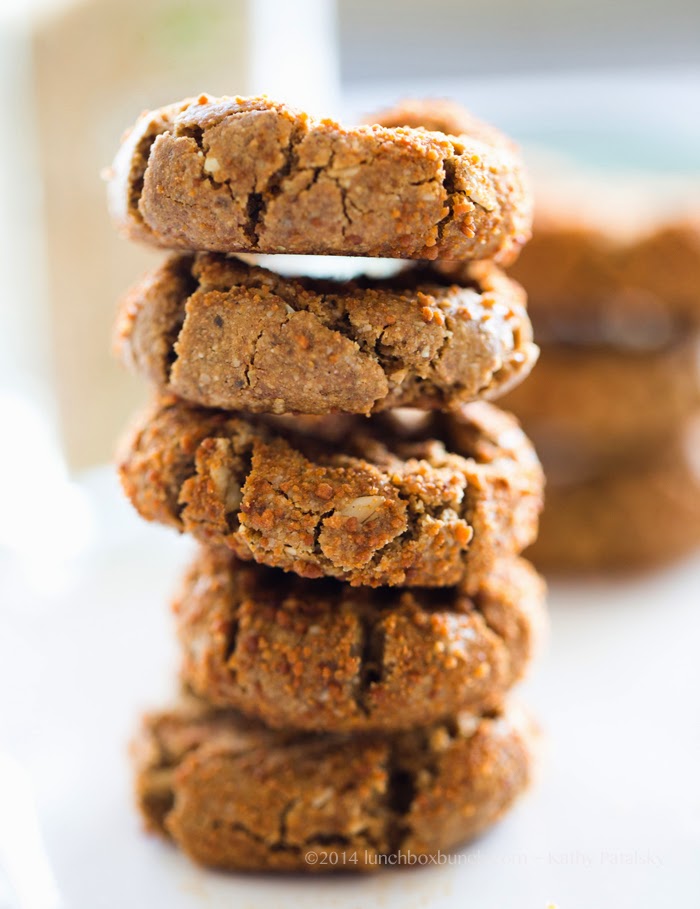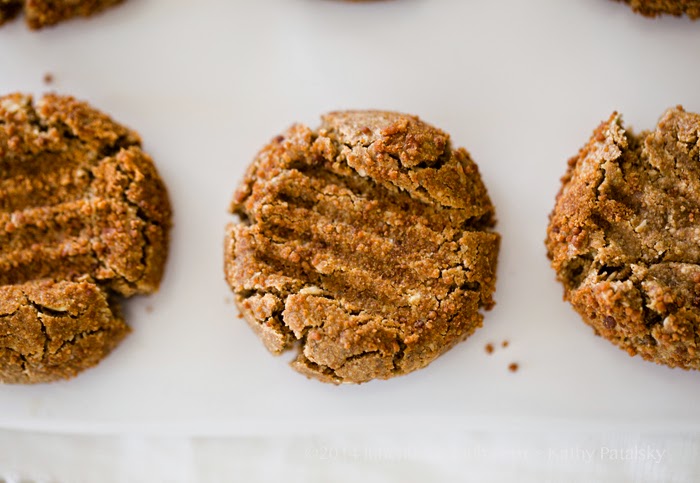 Go Raw! Yup. You could actually skip the whole "baking" thing and just chill the raw dough in the fridge for raw cookie bites. The dough is so tasty all on its own! But for those toasty treasure-filled crinkles, gently bake these gems.
Serving tip: Grab a turmeric latte or a spiced chai latte for a perfect break in any day. Ok, coffee or espresso works too!
Summer of Giveaways! Three going on right now:
* $650 Blendtec
* $100+ smoothie lovers
* Philosophie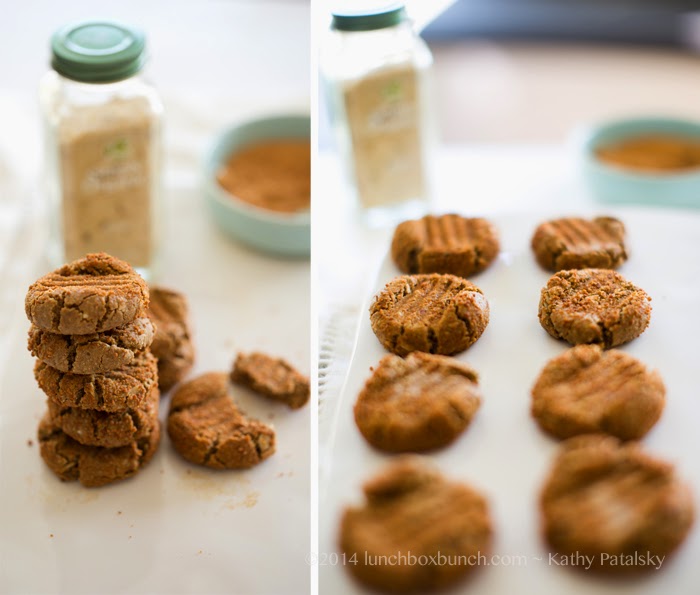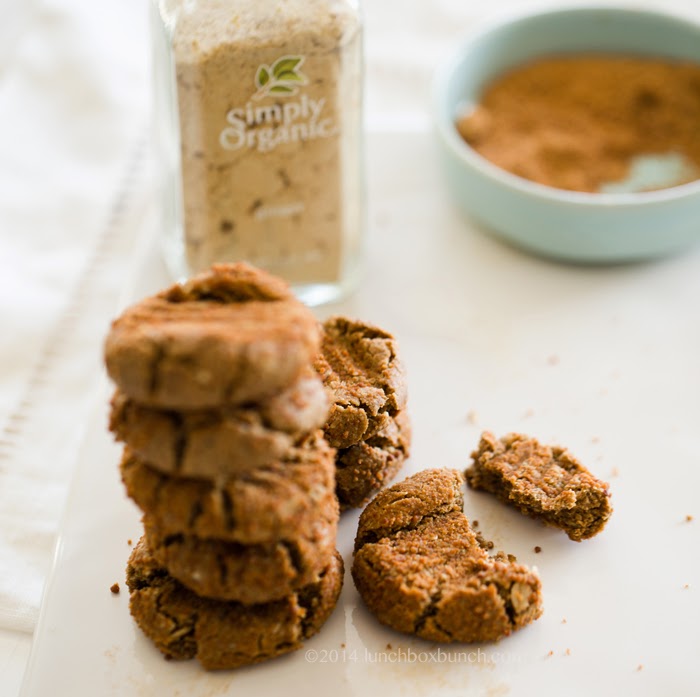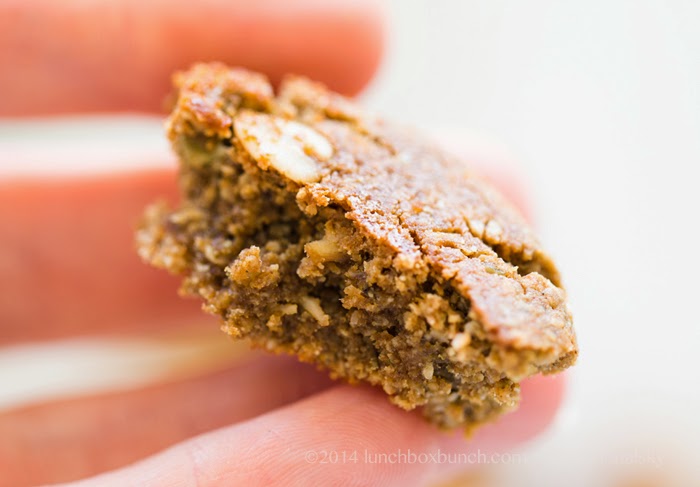 Ginger Snappy Crinkle Cookies
By Kathy PatalskyPublished 06/24/2014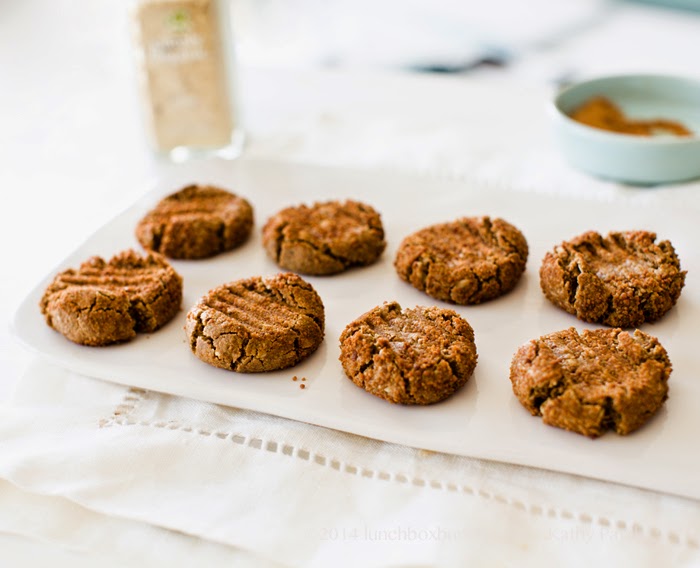 These gluten-free and guilt-free spiced gems are infused with sweet flavor and sassy ginger, cinnamon, vanilla and ground pumpkin seeds and oats! Start nibbling.
Ingredients
1 ¼ cups rolled oats (for oat flour)
¾ cup raw pepitas/pumpkin seeds (for pepita flour)
2 ½ tablespoon maple syrup, grade B
2 tablespoon blackstrap molasses
1 tablespoon ginger powder
1 teaspoon cinnamon
½ teaspoon vanilla bean powder or ¼ teaspoon vanilla extract
a few pinches fine black pepper
½ teaspoon pink salt
¼ cup melted virgin coconut oil
1 teaspoon xanthan gum
pinch of cayenne
¼ cup coconut sugar, for rolling dough
1 tablespoon maca powder (optional)
Instructions
Preheat oven to 350 degrees and grease a baking sheet with coconut oil.
Process the pumpkin seeds and oats into flour. I do this by blending in my high speed blender for 1-2 minutes, until a powdery flour forms. Add the flours to a large mixing bowl.
Add the remaining ingredients to the large mixing bowl: maple syrup, molasses, ginger, vanilla, salt, oil, xanthan gum, cayenne and optional maca. Using a spoon, stir the mixture until it thickens into a cookie dough texture.
Form the dough into small balls and roll in the coconut sugar and place on the baking sheet. Leave the cookies in balls at this point, no smashing yet. Tip: You could actually chill the dough as is for RAW cookies.
Place baking sheet in a 350 degree oven and back cookies for 8 minutes. Then pull out oven rack and smash the cookies with a fork. They will crinkle quite nicely. Place them back in the oven and bake for another 5-7 minutes or until golden brown. Cool a few minutes before serving. Store in the fridge. Best served at room temperature or slightly warmed, but also delicious chilled straight from the fridge.
Yield: 16 cookiesPrep Time: 00 hrs. 15 mins. Cook time: 00 hrs. 15 mins. Total time: 30 mins. Tags: cookies,raw,glutenfree,vegan,dessert,easy,ginger