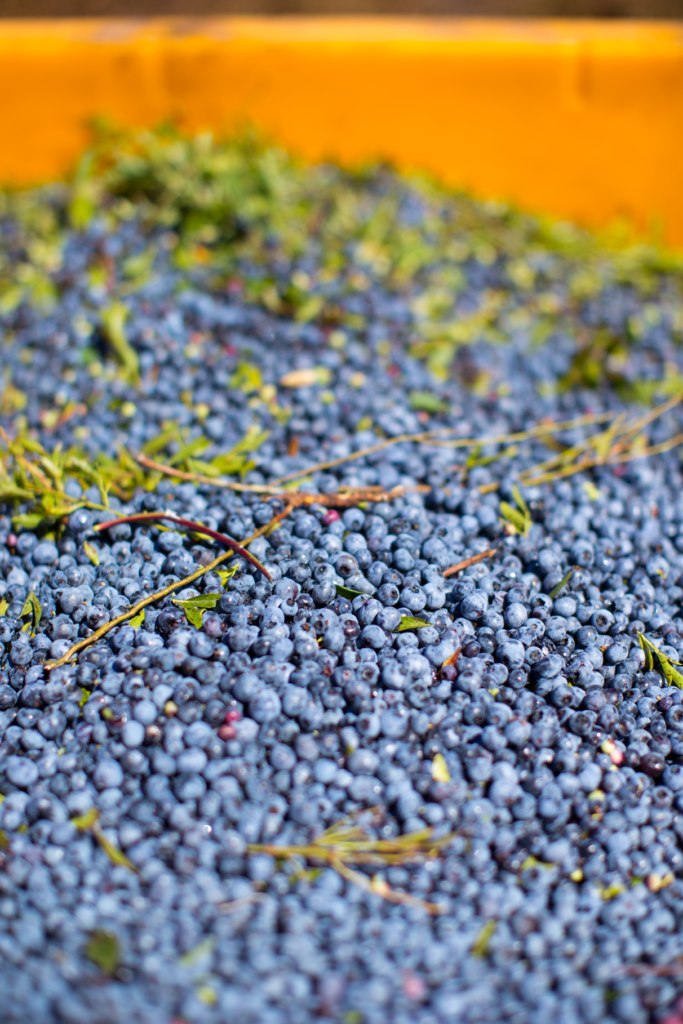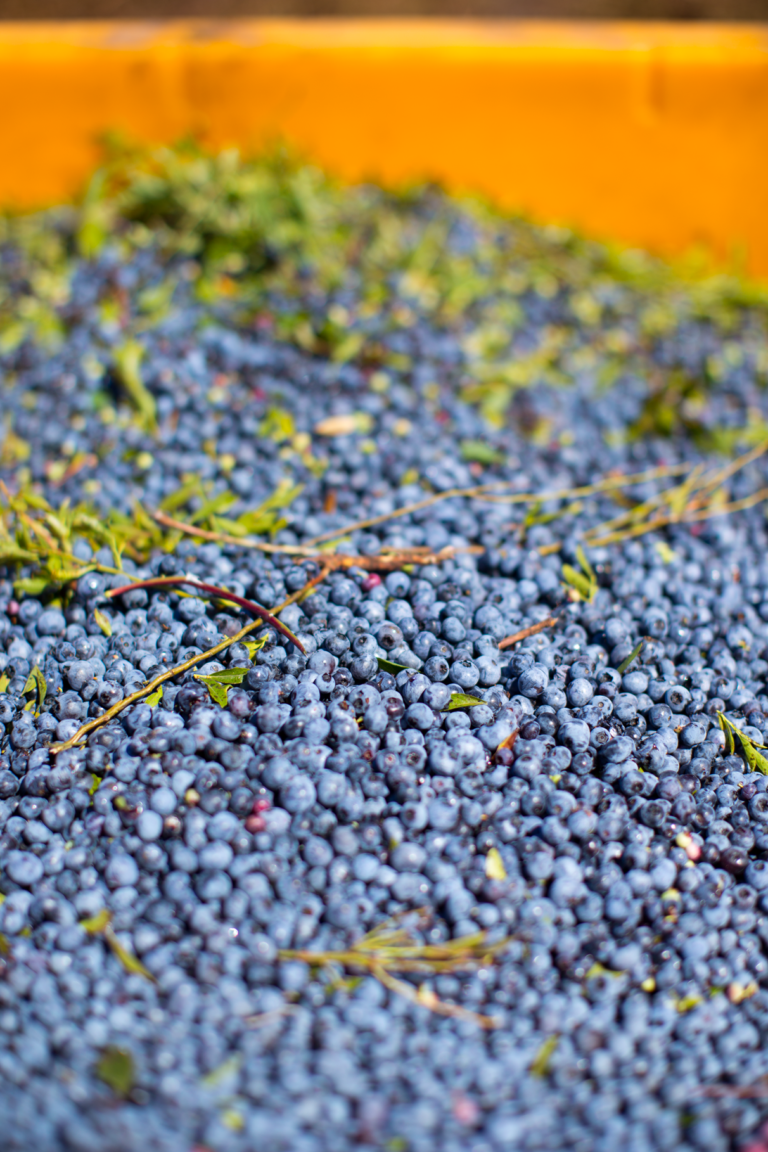 Disclosure: This is not a sponsored post, but my travel and accommodations were sponsored by the Wild Blueberry Association.
A few weeks ago I visited Maine for a quick trip into the heart of America's wild blueberry land! If you love wild blueberries as much as me, or just want to learn a bit more about this unique super fruit, check out my latest blogger travel adventure..
Well hello gorgeous barrens..
And hello beautiful Maine!..
I had such an amazing time on this wild blueberries press trip, I felt compelled to share it with you guys.
The hashtag for the event: #BlogTheBarrens Truth be told. When I signed on for this trip, I had no idea what the blueberry "barrens" actually were. I assumed that meant the same thing as "cranberry bogs" or "apple orchards." Basically, I was right. So first fun fact: The blueberry barrens are glacially formed masses of land where the predominant wild plant is a wild blueberry shrub.
I love this description from MaineRec: "The barrens are a stark, wild, almost surreal landscape, a smooth undulating carpet of blueberry plants, rhodora, tea-berry and bracken with only an occasional lonely pine or great glacial boulder to break the horizon. In June the barrens are speckled with the white blossoms and on a nice summer's day the air is thick with the fragrance of ripening berries and sun-warmed laurel."
Now before I get to my photos from the trip, I have to tell you guys some pretty amazing "fun facts" about wild blueberries and Maine..
10 Wild Blueberry Fun Facts
1. Double Antioxidants! Wild blueberries contain two times the antioxidants of regular (cultivated) blueberries.
2. More Intense. Wild blueberries have a more intense flavor and color. The pigments are deeper.
3. Truly Wild. Wild Blueberries emerged on the desolate plain following the retreat of the glaciers more than 10,000 years ago. They are a truly wild fruit! Not planted, but rather, naturally there for thousands of years. Wild blueberries are indigenous and spread naturally, with thousands of naturally genetically different varieties in every field.
4. Recipes. Wild blueberries can be used in a variety of recipes: smoothies, muffins, breads, sauces, jams, pancakes, salads, ice cream, oatmeal and more.
5. Natural. Wild blueberries have never been modified by man to enhance or alter their naturally occurring characteristics.
6. Magic in the Skin. All the healthy stuff is in the skin of fruits and veggies! Eat the skin! And wild blueberries have more skin and less water than cultivated blueberries, that means more antioxidant-rich pigment.
7. Flavonoid Fun. Wild blueberries have a higher concentration of the flavonoid #anthocyanin – a phytochemical found in blue-pigmented fruit.
8. Flash Freeze! 99% of the annual wild blueberry harvest is IQF (individually quick frozen) and the remaining 1% is sold fresh. Flash freezing fruit (within 24 hours of harvesting) is a great way to lock in nutrients!
9. Happy Planet. Wild blueberries are often referred to as a low input crop because they are native to the region and naturally resistant to pests.
10. Rare and Rad. Wild blueberries are commercially harvested only in Maine, eastern Canada and Quebec.
And finally.. my #1 question was this: So what is the difference between non-organic wild blueberries and non-organic cultivated blueberries. Here is the answer..
😳 Fun fact: non-organic wild blueberries have on average, 80% less pesticide use than non-organic cultivated blueberries. #blogthebarrens— Kathy Patalsky (@lunchboxbunch) August 9, 2016
..I personally usually buy the organic wild blueberries at Whole Foods (365 brand) or Trader joe's (TJs brand) OR my fave non-organic Wyman's blue bag. And after this trip and visiting both fields where those berries grow, I feel really good about my purchases!! I am a wild blueberry girl now!
Visiting and seeing first-hand where your food is grown is such a cool experience!
Check out the fun we had on this amazing #BlogTheBarrens Wild Blueberry Press Trip!..
So after a kinda crazy few travel days, I was refreshed when I woke up to this gorgeous view of Bar Harbor Maine from the Bar Harbor Inn..
Picking and eating and staining my fingertips all dayyyy..
Yummy views for miles in the wild blueberry barrens!.. Cue the Vanna White / Price is Right spokesmodel poses..
Swoon..
We had a Mexican lunch at a cute little takeaway spot, Vazquez. I had vegan tacos. Yum.
Back at the hotel, again I got to swoon over this relaxing view and salty fresh ocean air. So peaceful in Bar Harbor Maine! Cute little summer vacay town.
Bloggers who dine. Always an energized and lively crowd! Loved this crew..
The next day we made it up to Acadia National Park. The views of trees, sparkling lakes and bays and rocky mountains were gorgeous..
Katie Cavuto showing off her rock-pushing skillz.. This view freaks me out.
We decided to take the STEEP way down. Fun and my thighs were aching for days! Want to work your thighs? Hike down a steep hill!
The view going down.. (Yup, I'm the idiot clicking photos while hiking down the side of a steep mountain.)
And here is Jordan Pond at the bottom! This is actually a no-swim or boating lake because the water is used as a water source..
More of those Maine views..
So of course I am doing the Vanna White pose again. Maine just brought that out in me..
Photo copyright note: All the photos above were taken by me — all the photos below were taken by the lovely folks at Ethos Marketing – the PR Firm who organized this amazing trip. Photo credits to Suzanne.
Belinda and Betta. Loved these two!..

Those wild blueberries just bring out the spunk in us..
Factory tour fashion. Complete with neon green vests and orange hats .. er, hair nets. Fancy. This was at Wyman's factory. Loved everyone who worked there – such passion and knowledge for their business of wild blueberries!
Learning how to harvest the blueberries.. aka "raking" the berries. A very large portion of wild blueberries are still harvested by hand!
IQF berries! Um, pass me a Vitamix so I can make a giant smoothie please.
Love the proud farmer shots. Merrill Farms…
Loved Zoe, the Ethos Marketing intern! She is vegan and made sure I had SO MANY amazing vegan options and meals and snacks on this trip. Thank you!! It means SO much when a brand makes sure the special diet folks have amazing, nourishing food to eat. And what a sweetheart this lady is!..
And lastly, here is the smoothie I made. This is my fave go-to wild blueberry smoothie recipe. Get it below!
Wild Blueberry Protein Shake
By Kathy PatalskyPublished 08/25/2016
Wild blueberry and banana flavors in this creamy amazing smoothie. Accents of vanilla and cinnamon.
Ingredients
1 cup wild blueberries, frozen
1 frozen banana
1 cup almond milk
¼ teaspoon cinnamon
1 tablespoon almond butter
1 scoop vegan protein powder, vanilla or unflavored (optional)
Make it extra thick: add another frozen banana (this will add sweetness too)
Instructions
Add all ingredients to a high speed blender and blend until smooth.
Serve! (Easy, right?)
Yield: 1-2 servingsPrep Time: 00 hrs. 05 mins. Total time: 5 mins. Tags: smoothie,wild blueberries,fruit,cinnamon,breakfast,drink,beverage,banana,protein,vegan,glutenfree
Thank you to Ethos (Belinda, Zoe, Suzanne, Betta, Michael) for creating this fabulous event! Thank you for the invite and all the amazing vegan food and wild blueberries.
Check out all the awesome bloggers who attended:

* Carolyn Brown, MS, RD and Lauren Slayton, MS, RD – Foodtrainers
* Alex Caspero MA,RD,CLT,RYT – Delish Knowledge
* Katie Cavuto – Nourish. Breathe. Thrive.
* Trish Clasen – Good Housekeeping
* Alisa and Anthony Fleming – GoDairyFree.org
* Emily Hein, RDN, LN – Zen & Spice
* Frances Largeman-Roth, RDN – HealthyHousecalls
* Regina Ragone, RD – Family Circle
* Vicki Shanta Retelny, RDN, LDN – Simple Cravings Real Food
* Marnie Soman Schwartz – Shape Magazine
* Carlene Thomas, RDN, LD – Healthfully Ever After
Wild Blueberries:

Twitter
Facebook
Instagram
Disclosure: My travel was provided by the Wild Blueberry Association of America, but this is not a sponsored post, and I was not compensated for my time. Nor was this post required. I am excited to share this trip and all my new wild blueberry knowledge with you!
Check out a few of my other fruit and veggie press trips:

* Natural Delights Medjool Dates
* DOLE Salads and DOLE Bananas
* California Avocados