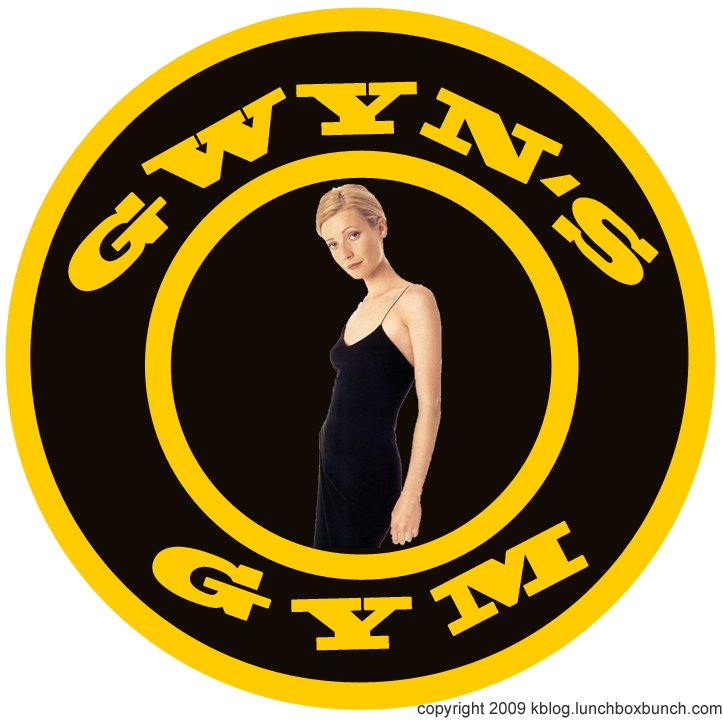 Gwyneth Paltrow is considering opening her own gym in the Tribeca neighborhood of New York City.
Gwyn's Gym?

Let me ponder this one.

Is this a fab idea, or total flub…read more to get the juicy details…..

I love the idea! Gwyneth's Gym is genius.

Gwyneth is no stranger to modern healthy ideas. She discusses her life-road-to-health in many interviews.
…And she's done it all: Gone

vegan

, embraced coconut water, raved about

macrobiotic

diets, done

juice fasts

, munched

raw food

, and even gone back to eating

lean meat and fish

again! And she even did a "I-have-total-envy-as-a-hardcore-foodie" Spain tour with not-so-vegan chef Mario Batali.

Gwyneth Paltrow: Wellness Trendsetter
She's right up there with Madonna and Alicia Silverstone when it comes to

'healthy lifestyle' trendsetters.

And I love that she is opening the gym in NYC, not LA.

LA would be so cliche. A celebrity gym? How very 'celebrity restaurant,' a la, Eva's Beso, of her.

I'm sure the gym will be posh and pricey. Fine. Anything that leads the eye of society to gaze upon health and fitness, is a great thing.

And did you read my post on Gwyn's latest diet? Because she SO needs to lose a few pounds.