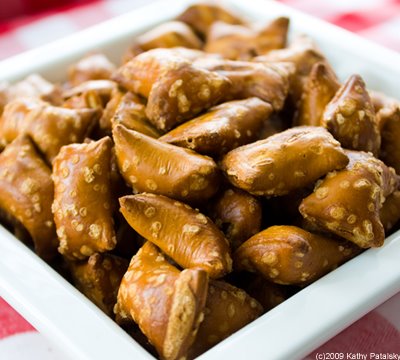 Yesterday was National Junk Food Day and I asked my twitter friends what their favorite 'healthier' junk food was. My fave response is the tweeter who named 'broccoli' as her fave! Nice.
True Junk Foodies. The folks over at Southern Living Magazine posted a slide show of their employees' fave junk foods. Cheetos, Combos, Little Debbie's, Ritz Crackers, Famous Amos and Kraft Mac all made the list. Yikes. I decided to help them out by posting a Top Eight 'Junk Food' brand substitutions list. Check it out, and a few more twitter responses…
'Junk Food' Brand Substitutions. The folks over at Southern Living did a slide show of their favorite junk food treats. Oh boy, the responses are not very healthy or happy. So I decided to help them out and offer healthier brand substitutions for their responses. Their faves include, chips, snack cakes and other vending machine food specialties. Lets get this 'healthier junk food' party started.
Eight Healthier Brand Substitutions for 'Junk Food Day' Snacking:
8. Unhealthy Junk Food Pick: Cheez-itz Squares
Healthier Brand: One Lucky Duck Snacks
Product: Cheese-y Quackers
My Review: Love these! Raw, Vegan and satisfying. Another amazing raw snack from Sarma and her PFW crew.
7. Unhealthy Junk Food Pick: Ritz Crackers
Healthier Brand: Back to Nature
Product: Classic Rounds or Multi-Grain Flax
My Review: The Multi-Grain Flax crackers are amazing! Filled with healthy stuff too.
6. Unhealthy Junk Food Pick: Combos
Healthier Brand: Trader Joe's
Product: Peanut Butter Filled Pretzels
My Review: Tasty, simple, natural ingredients. My husband (a former Combos-fan), loves these.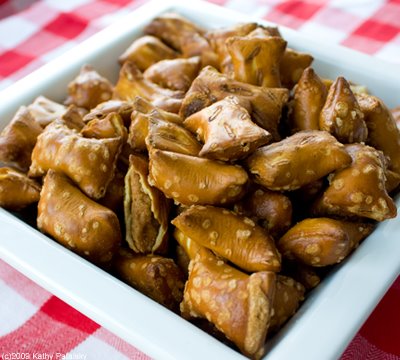 5. Unhealthy Junk Food Pick: Cheetos and Cheetos Puffs.
Healthier Brand: Robert's American Gourmet
Product: Tings
My Review: I love Tings. Not much nutrition, but much better than Cheetos! Vegan too.
4. Unhealthy Junk Food Pick: Kraft Blue Box Mac n Cheese
Healthier Brand: Road's End Organics
Product: Cheddar Mac and Chreese
3. Unhealthy Junk Food Pick: Snack Packaged Doughnuts
Healthier Brand: Nutrilicious
Product: Donuts and Holes
My Review: Good vegan substitute for donut-fans.
2. Unhealthy Junk Food Pick: Little Debbie Nutty Bars
Healthier Brand: Luna Bars
Product: Nutz Over Chocolate
My Review: If you like 'bars' this Luna Bar is my fave.
1. Unhealthy Junk Food Pick: Famous Amos Cookies
Healthier Brand: City Girl Country Girl Cookies
Product: Chocolate Chip with Almonds
My Review: These cookies are amazing. Good stuff ingredients-nothing artificial-lots of healthy almonds.
Now for Part Two of this post: Twitter Responses:

Here are a few of my fave responses to my tweeted question: What is your favorite junk food or healthier junk food???
"caramel nut brownie Luna bars! I'm totally addicted to those…"
via twitter
"I thought every day was National Junk Food Day LOL!"
via twitter
"Creme Brulee!!!!"
via twitter
"I'm obsessed with Peanut Butter, Fluff, and Choc. Sprinkles all mixed up-I guess it's a little better than some "junk" food.."
via twitter
"mine is seriously broccoli. I can't get enough of the stuff!"
via twitter