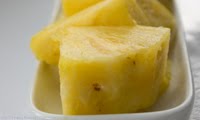 Labor Day is this weekend, so it may be your last chance at a true summertime BBQ.
So here's a water-cooler question: What are the top ten BEST fruit options for the grill? Read on to see if your top-ten list matches ours…
My official end-of-summer list of fruit that tastes great grilled. Here it is:
Top Ten Fruits to "Throw" on the Grill
10. Nectarines
9. Apples
8. Papaya
7. Apricots
6. Pears
5. Peaches
4. Figs
3. Bananas
2. Mango
..and #1 is…
1. Pineapple!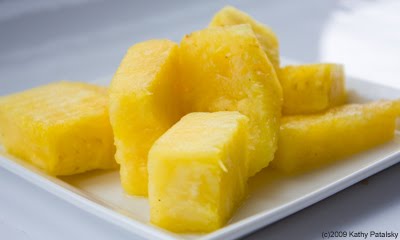 (You can't beat a thick slice of grilled pineapple to top off a veggie burger. (The non-vegans will even love a slice of fresh fruit on their burger…although I recommend the veggie burger option!)Add some salsa and mango chutney and you are in grillers heaven!
Do you have any other fruit ideas to add to my list?
Did I forget something yummy? Add it to the comments…
Happy Grilling.