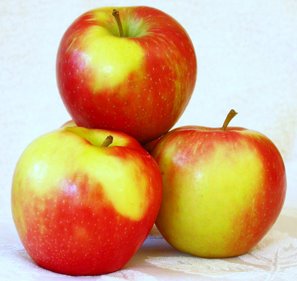 So I am kind've obsessed with honeycrisp apples. Here in New York City, one medium sized honeycrisp from Whole Foods Market usually costs $1.69 each. And that's not even the organic variety which is $2.99 a pound.
Yet I still buy them!
Hands down, honeycrisp apples are the best eating apples around. So try one, not matter the price. And if you turn into a honeycrisp addict like me, so be it!
You can buy them, and learn more here. Makes a great gift even…
…well if you're giftee is me!