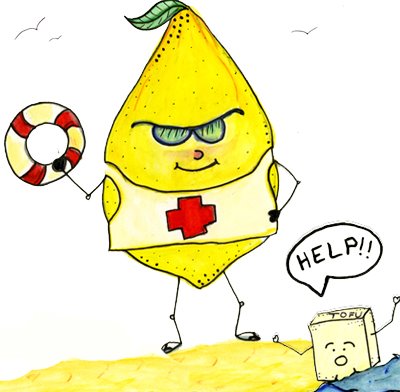 Woo Hoo! Today I participated in the Tofu Takedown at the Highline Ballroom in NYC. The fabulous Matt Timms was the host and the turnout was amazing! This event was pure TOFU FUN. Lots of tofu-fans trying dishes from about 20+ chefs. I did my Tofu Lemon Bars which I re-named: Lemon-Aide Tofu Cups. My award: "Best Disguise of Tofu!" The judge who awarded me my title said she loved the dish and it reminded her of Key Lime Pie. So true. What a fun day and fun event. Click ahead to get the recipe for my winning recipe and see a few more photos from the event….
First the recipe, then the event photos!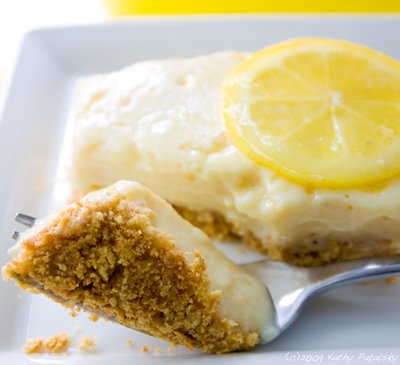 My Lemon-Aide Tofu Cups were a twist on my Zesty Lemon Custard Bars. Here is the award-winning recipe:
Zesty Lemon Custard Bars
vegan, makes one batch of bars-around 12 squares
1 container silken tofu, medium firmness
6 small lemons, squeezed
2 teaspoon lemon zest
¾ cup vegan dry sugar (I use Florida Crystals /minimally processed brand)
2 tablespoon Arrowroot powder (substitute for cornstarch)
¾ cup powdered sugar (or any vegan dry sugar will work here.)
2 teaspoon sea salt
1 ¼ cups soy milk
1 vanilla pudding packet, (I use Dr.Oetker brand)
1 tablespoon canola oil, for shine and texture (may omit if desired)
8 large plain graham crackers or vanilla cookies, any crumbly vegan variety will suffice
a few thin lemon slices for garnish
Tools: blender, 8″ or 10″ brownie or cake pan, soup pan.
PHOTOS below….
In the cab on the way to Highline Ballroom…lots and lots of tofu cups in our cooler! Good thing I had a fabulous helper: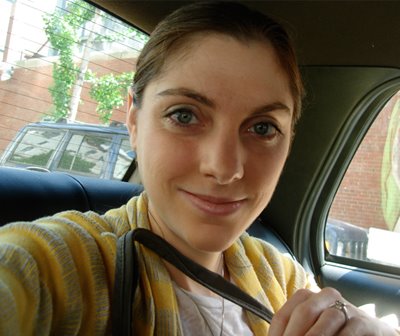 Lifeguard Lemon (my recipe mascot):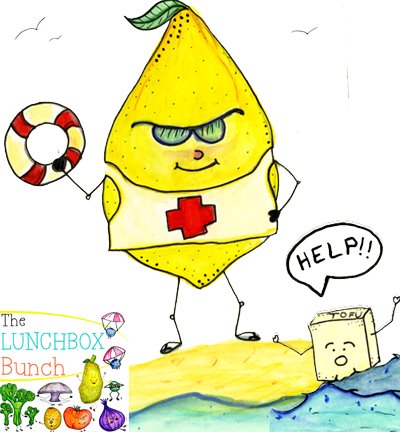 My Lemon-Aide Tofu Cups Station:
one tasting per taster!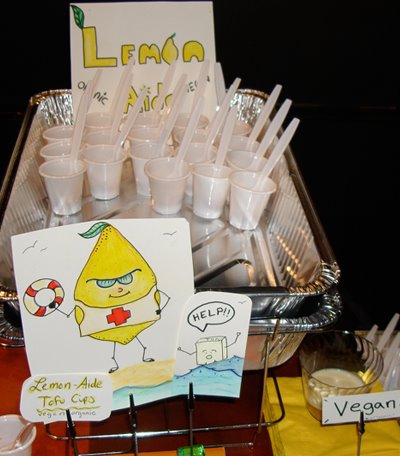 Me at my station:
Me and my prize and Lifeguard Lemon Sign: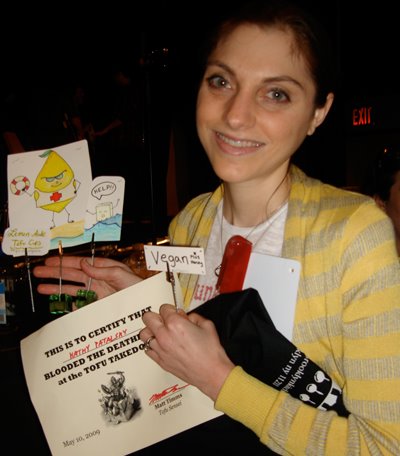 Me on stage with the other chefs, accepting my "Best Disguise of Tofu" Award: