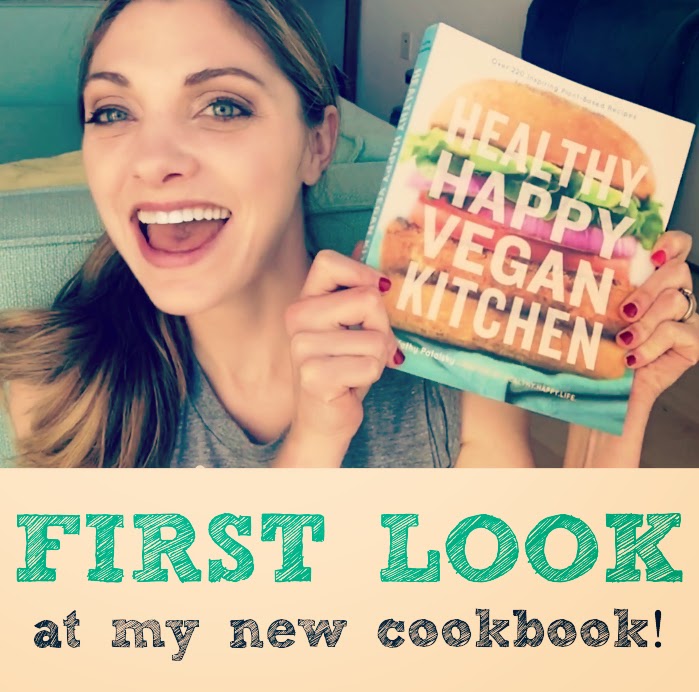 I am having a moment. A cookbook kind of moment. A wow-this-is-all-really-real moment. A moment I had to share with you guys. So I captured it on film! Like any good blogger 🙂 Check it out!..
So it was a very exciting mail day! Watch my video to find out why…
As you can see I was very excited to get my hands on a copy (very early copy!) of my new cookbook Healthy Happy Vegan Kitchen.
Thank you to everyone who has pre-ordered already and claimed their free bonus goodies. You have until April 28th to snag all my jam-packed bonuses for free — so check out all the pre-order details in THIS POST.
I cannot wait until YOU can get your hands on a copy.
Pre-Order Healthy Happy Vegan Kitchen Today!
And be ready for a healthy happy spring, and beyond!
And don't forget to also snag an HHL tee — campaign ends March 8th.