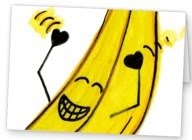 I love when a company wants to make its customers happy. Really, really happy! And that's what Infolinks.com wants to do. So I'm answering their request and letting them know my big happy dream outloud wishes. Here I go. Come dream with me…
The two questions I'm supposed to answer:
1. What about Infolinks makes you happy?
Infolinks makes me happy because it allows me to customize so many features! As an creative person, I like to pick out the exact color of my ad links and try to integrate the ads as seamlessly as possible for my readers. Infolinks is totally accommodating to that. I can even choose the subject for my ads and select how many links per page. And if I'm feeling a different color or number of ads one day – every customization is easily changeable. Love that.
2. What can Infolinks do to make you happy, really happy?
Goodness, I'd simply go mad for a brand new SLR camera body from Canon. While I adore my current Canon Rebel camera, an upgrade would be blissful. I'm kinda in love with the Canon EOS Digital SLR Camera (Body Only). There are a few others I love as well. Food photography requires a high performance camera. I gush about my wonderful 100mm macro Canon lens – but my Rebel body could use an upgrade. Why would this make me happy?? Well.. I could take brighter, beautifuller, bolder food photography photos for my website and continue doing what I love – blogging. And do it even better! Which would mean I'd be driving more readers to my website, which would mean I'd be inspiring more people to live healthy, happy lives! And that makes me happiest of all!
So even better photos – that would make me really really really happy.
…and of course a trip to Italy wouldn't be a bad happy moment too. Shooting photos through the rolling vineyard hills of Tuscany…bliss!